August issue of Stuff out now!
And this month it'll make you a better photographer and teach you how to barbecue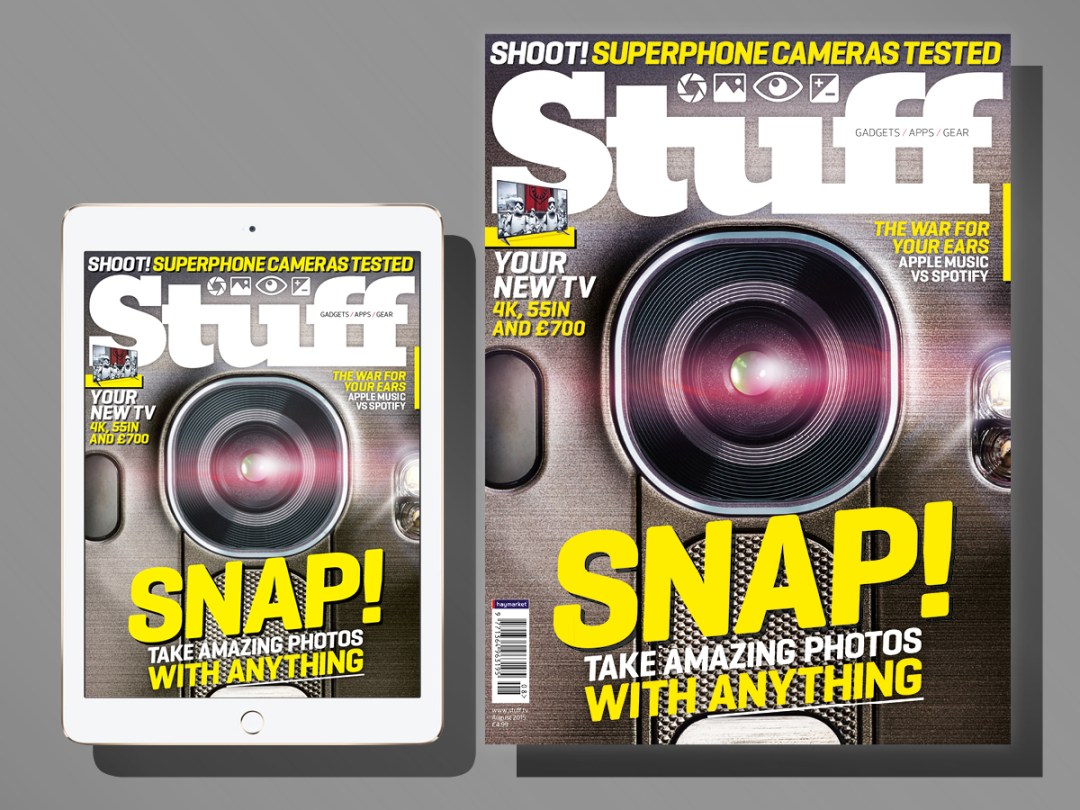 The sun hasn't just got its hat on, it's wearing a new pair of expensive-looking shades, a little too much tanning oil and some too-short shorts – so fight the urge to look with a copy of the new Stuff magazine.
To celebrate the long-awaited arrival of summer we've been out taking photos of everything from stranded pepperoni pizzas to our own faces, in order to teach you how to take amazing photos with everything.
Well, everything that's a camera at least. You'll have no luck trying to take a selfie with string of sausages.
All that snapping made us hungry, so we've also consulted barbecue ninja Richard Turner on how to be a grilling god, which should come in handy when you're wild camping with nothing but the local wildlife for company. Squirrel kebab, anyone?
With yesterday's launch of Apple Music we've also been investigating how tech can help you find your new favourite band. Is there a magic algorithm that can unearth the next big thing, or do human beings make the best curators? Blur's Dave Rowntree had a thing or two to tell us on the matter, too.
That's not to mention the tests, Projects, news and our world-famous Top 10s. You'll find all this and more in the August issue of Stuff magazine, which you can own by heading down to your local newsagent, pointing your web browser at newsstand.co.uk/stuff, or firing up Newsstand on your iPad.
Even better, why not subscribe? It's cheaper and you won't have to go outside to get your hands on one. You'll find full details of our excellent subscription offers here.