Aston Martin signs Bowers & Wilkins for DB12 sound system
Luxury driving deserves best-in-class sound, with specially designed surround sound system.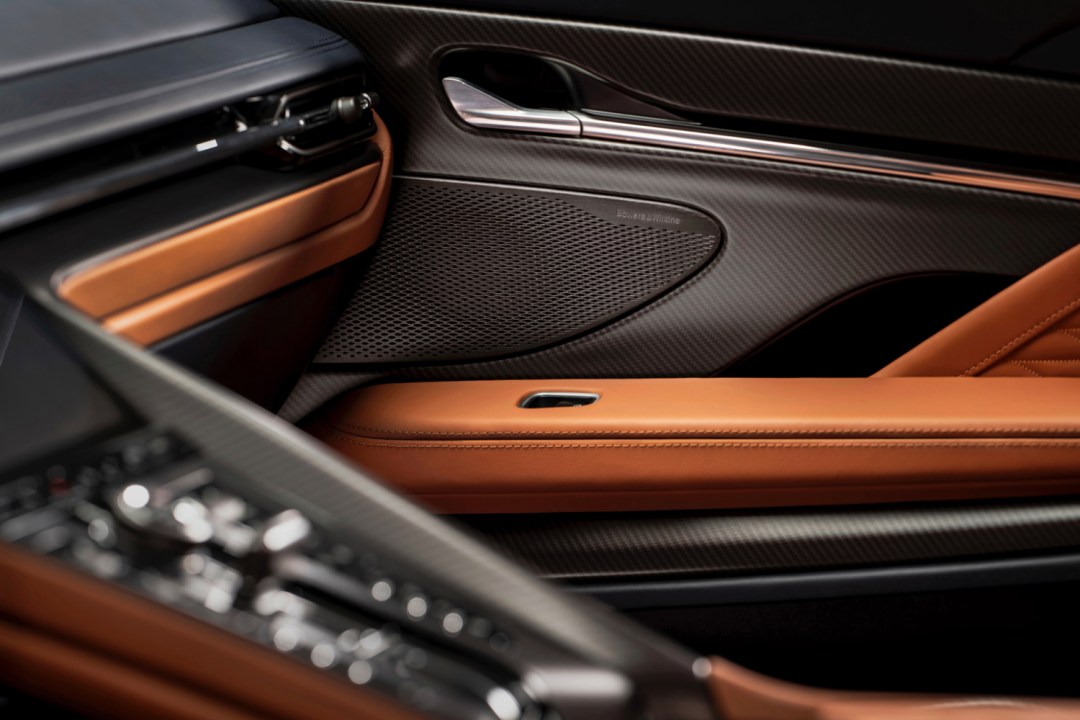 Inside a luxury car, you'd expect all the gear to match, right? Aston Martin is turning its attention towards the sound system in its supercars, joining forces with Bowers & Wilkins as an official audio partner. The brands have specially developed a flagship surround sound system that'll debut in the DB12 car.
The new sound system is an optional upgrade for the Aston Martin DB, aiming to offer the same ultra-luxury experience as the rest of the car. It's a 15-speaker, 14-channel system designed for premium surround sound. The brands worked to expertly place all the speakers within the car's interior for optimal performance. Plus, you'll find dedicated 3D headline speakers and a powerful subwoofer for rich audio throughout the entire vehicle.
As for the speakers themselves, they're pretty impressive. While they can't quite go from 0-60mph in under four seconds, they are designed for high performance. Bowers and Wilkins' system consists of aluminium double dome tweeters and Continuum mid-range drivers. It's a 1,170W sound system, which promises to deliver balanced and accurate sound. Just for comparison, that's more power than the premium LG S95QR home cinema system – so you've got some seriously capable audio in the DB12.
Bowers and Wilkins' new system will debut in the Aston Martin DB12 later this year. It marks the start of the partnership between the two brands, with more high-end speaker systems to appear in the supercars going forwards.