Apple's AI-powered Personal Voice accessibility feature can replicate voices
Create a synthetic voice to communicate with loved ones.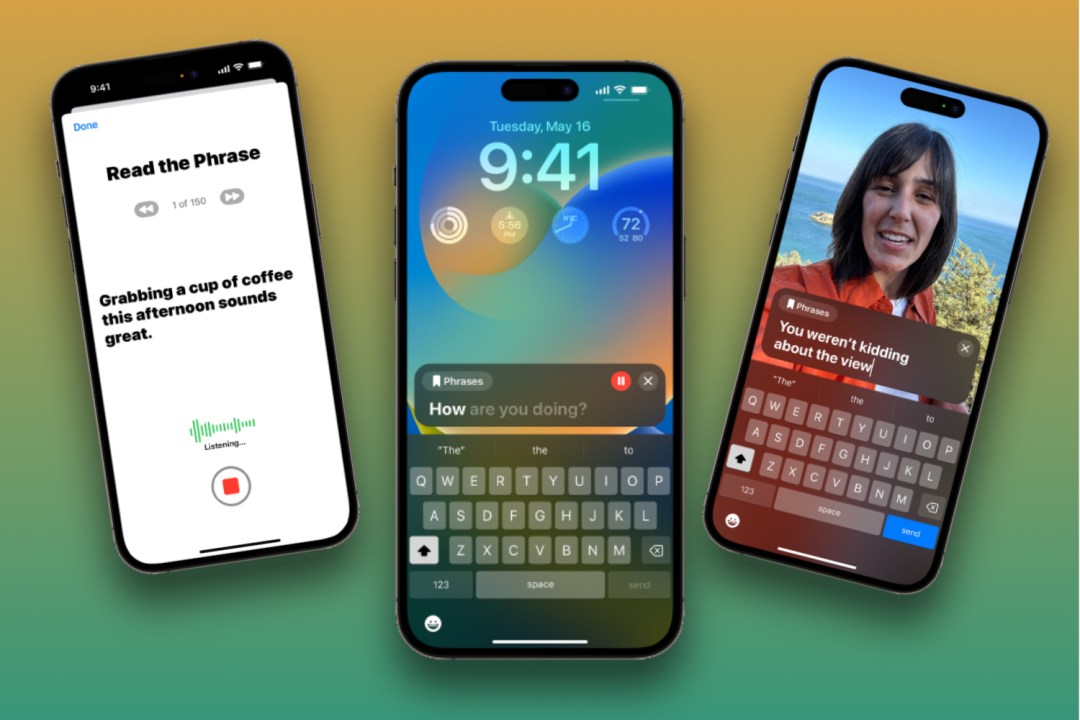 While most people are excited about AI for all its productivity benefits, Apple's upcoming accessibility feature puts the tech to good use to keep people communicating. A preview of the feature, dubbed Personal Voice, shows how you'll be able to use your iPhone to make a copy of your voice, and use it to digitally communicate.
How does Apple's Personal Voice work?
Personal Voice allows users to create a virtual replica of their voice, thanks to some AI-powered tech. Users will be able to create a Personal Voice in English using their iPhone, iPad, or Mac with Apple silicon inside. We imagine the brand will expand the feature to support additional languages after it's rolled out.
To record a Personal Voice, users will be prompted to read a randomized set of text prompts out loud. Your Apple device will proceed to record 15 minutes of audio, which is enough to generate the virtual replica. All of this gets done using AI-powered machine learning directly on your device. Thanks to on-device technology, everything happens directly on your own device – nothing gets sent to the cloud. It's a way to ensure this feature is private and secure.
Once you've recorded a Personal Voice, you'll be able to use it with another upcoming accessibility feature called Live Speech. Live Speech will allow you to quickly type out phrases for their Apple device to speak aloud. It'll do this in calls, FaceTimes, or even in-person conversations. You'll even be able to save commonly used phrases, so you can quickly chime in to calls during conversations.
Who is this feature for?
You might be asking why such a feature exists – who needs to create an AI replica of their voice? Apple's coming at this from an accessibility point of view, focusing on those who may permanently lose their voice. Those suffering with illnesses such as ALS risk permanently losing the ability to speak. Thanks to Personal Voice, those people could create a virtual replica of their voice to communicate in the future.
Speaking to Apple, board member and ALS advocate at the Team Gleason non-profit Philip Green explained:
At the end of the day, the most important thing is being able to communicate with friends and family. If you can tell them you love them, in a voice that sounds like you, it makes all the difference in the world — and being able to create your synthetic voice on your iPhone in just 15 minutes is extraordinary.
When should we expect to get our voices on it?
For the time being, Apple has just shared a preview of its new accessibility features, including Personal Voice. The brand explains that the features will roll out later this year, though didn't provide more information. We imagine they'll be part of iOS 17, which should debut at WWDC in summer, before rolling out in September. Keep your eyes peeled for further details from Apple.