9 must-see trailers and announcements from The Game Awards 2020
From Perfect Dark to Sephiroth in Smash Bros. and plenty more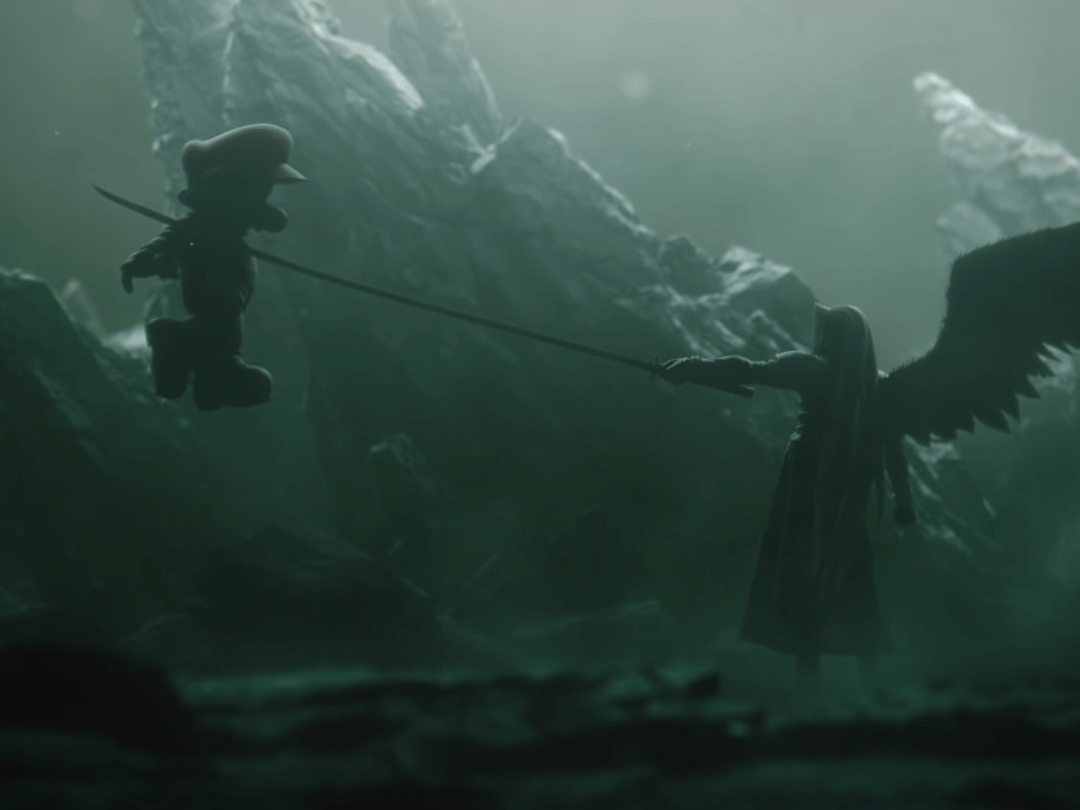 It's that time of year again: The Game Awards 2020, also known as winter E3 or the show that spends most of its time on big game announcements and teasers.
That's OK. We all know what to expect, and time and again The Game Awards delivers with big reveals and entertaining moments. If you didn't catch the show last night, which aired overnight UK time, we've got you covered. Here are the must-see trailers from the show.
1) Perfect Dark
It's baaaaack. Rare's Nintendo 64 first-person shooter gem is getting a proper Xbox reboot thanks to new studio The Initiative, with agent Joanna Dark now facing off against corporations that are effectively running the world following an ecological disaster.
According to the developers, the new Perfect Dark will be more than just a shooter, with stealthy secret agent shenanigans in the mix, nimble movement in combat, and neat gadgets on hand. It seems like early days, though, so it may be some time before we see more.
2) Mass Effect is back
BioWare's beloved sci-fi franchise had a messy misstep with 2017's Mass Effect Andromeda, but following next year's release of the remastered Mass Effect: Legendary Edition, there's also a brand new game in production.
This teaser closed out The Game Awards this year, and while it doesn't show anything concrete, fans will surely be thrilled to see something new from the series several years after the original trilogy concluded. There's no word on a release, so we wouldn't expect anything soonish, but at least this can get fans dreaming of the next big thing.
3) Dragon Age too
BioWare actually announced the next Dragon Age role-playing epic a couple years back, but this is the first proper trailer for the next fantasy game, which seemingly picks up where 2014's Dragon Age Inquisition left off.
There's a little more going on in this trailer than Mass Effect, as far as showcasing characters and motivations, but is still definitely more of a teaser than a proper game spotlight. This could also be a ways off, still, but maybe it'll show up sometime in 2021.
4) Sephiroth in Smash
Super Smash Bros. Ultimate just added another gaming legend: the villainous Sephiroth from Final Fantasy VII, who can now face off against the already-included Cloud in yet another game.
This first trailer is loaded with fan service for the character and his role-playing epic, switching between the series' trademark whimsical tone and some on-brand dramatics from the source material. Quite a shift from the last Smash addition, Steve from Minecraft…
5) Season
Ooh, now this game is pretty. We don't know exactly what Season is all about. Sony suggests that the PlayStation 5 game is an "atmospheric adventure bicycle road trip game" about a woman from a secluded community who gets to explore the world for the first time… before the world ends, that is.
Meanwhile, host Geoff Keighley said that it was about "exploring and recording disappearing cultures." In any case, the trailer is stunning and this is exactly the kind of thoughtful, chill-looking experience that helps take the edge off all of the shooters and action games announced at the event.
6) Back 4 Blood
Left 4 Dead hasn't seen a new entry in more than a decade and Valve hasn't exactly been super prolific with its franchises recently, so the original team behind the series is launching its own spiritual successor, Back 4 Blood.
It clearly follows in the footsteps of its forebears, delivering a cooperative zombie-blasting game with tense encounters and seriously threatening undead foes. Turtle Rock Studios is promising a wider array of characters and missions than Left 4 Dead ever provided, and it'll come out in June 2021 – but there's an online alpha test starting on December 17.
7) Road 96
Here's another newly-announced road trip game, albeit with a very different tone. Road 96 finds you attempting to break free of an oppressive regime and cross the border, but you'll have to rely on the kindness of drivers to pick up your hitchhiking self.
It's a procedurally-generated voyage, which means different experiences every time – and it looks like you'll meet some real characters during this 1996-set jaunt. It comes from developers behind Valiant Hearts and cites the likes of Tarantino and The Coen Brothers as inspirations. We're intrigued.
8) More Fortnite crossovers
Fortnite is going hog wild with crossovers lately, with the latest season launching with The Mandalorian from Star Wars, quickly adding Kratos from God of War, and now adding Master Chief from Halo right away and both Daryl Dixon and Michonne from The Walking Dead starting next week.
That's not all for Halo shenanigans either: the legendary multiplayer stage Blood Gulch will be added to Fortnite's creative mode for custom games and customisation alike.
9) The Callisto Protocol
If you're bummed that EA has left Dead Space on the shelf for the past several years, here's your replacement. The Callisto Protocol hails from a new studio established by former Dead Space dev Glen Schofield, and aims to deliver the same kind of outer space survival horror experience.
It's rumoured to have some kind of connection to PUBG, as well, as it comes from the same publisher – but in any case, we're looking at a 2022 launch for this spooky sci-fi affair.