5 things you need to know about LG's new TVs
OLEDs get bigger (and smaller) and there's good news for gamers too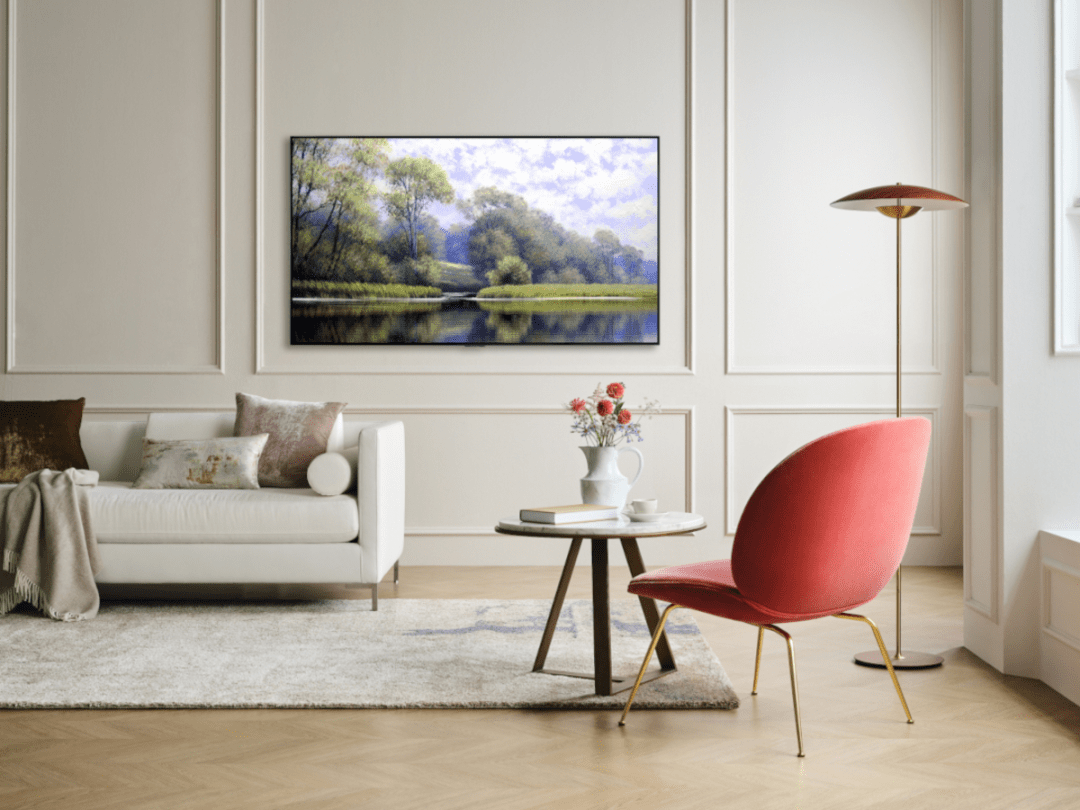 It wouldn't be CES without a load of new TVs to ogle – and that's one way that 2021's event hasn't changed at all.
There might be no actual show this year but with Samsung's and Sony's line-ups already released from captivity, LG has now also set a whole load of its own pixels free.
Here's all you need to know about the company's new flock.
1) OLED Evo makes its debut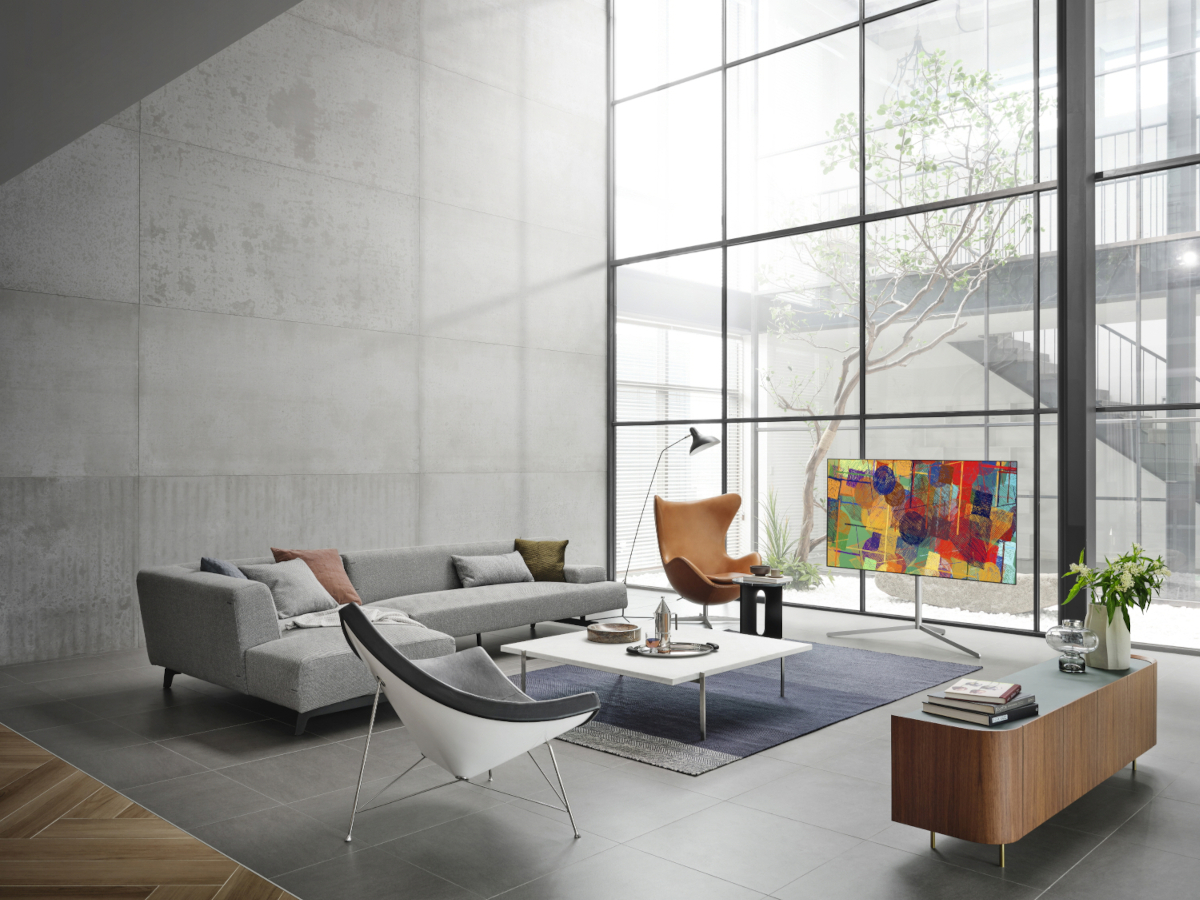 In the old days you had two choices when it came to a flatscreen TV: LCD or plasma. Things are much more complicated now, with OLED, QNED Mini LED and NanoCell tellies in LG's 2021 range, but the pick of the bunch is the G1 series (above), which uses OLED Evo tech – a new type of panel that LG reckons will make the picture brighter, punchier and more realistic, with better clarity and detail.
There's also the C1 range, which doesn't come with the new panel tech, but will offer 4K resolutions and a new tripod-style Gallery Stand option, which gives you a bit more flexibility when it comes to planning where to put it. It'll also be available on the G1.
If you can't stretch to an OLED, there are also new QNED MiniLED TVs, which use both NanoCell and quantum dot tech with Mini LED backlight control, plus some standard NanoCell models.
2) Pick a size
As you'd expect from a flagship telly, the G1 series goes big. It'll be available in 55in, 65in and 77in sizes, although if you want a real whopper you'll have to settle for a C1 (above), which adds a hefty 83in option at the top-end of the scale, plus a more compact 48in one at the bottom.
If you've been waiting for OLED to be available on smaller screen sizes, 2021 might just be your year. LG also announced a new 42in OLED panel, its smallest ever, and while there's no sign of it in its own range for this year, it might be one worth holding out for if you've got a smaller hole to fill.
3) There's a clever new processor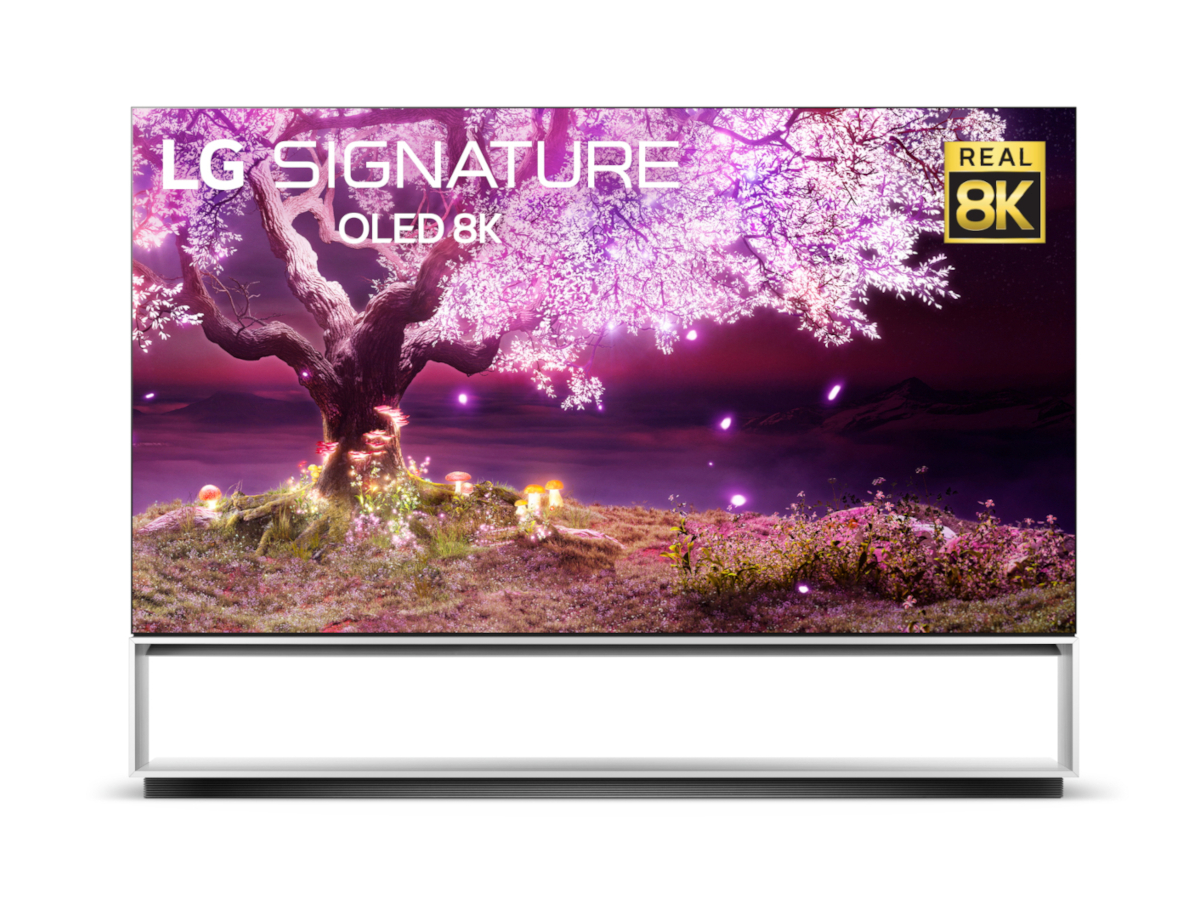 All the new OLEDs come with LG's new α (Alpha) 9 Gen 4 AI processor, which promises to do a whole load of nifty picture-polishing business. It uses machine learning to improve upscaling performance and analyses individual scenes to make them look more three-dimensional.
It has benefits for the sound too. AI Sound Pro uses virtual 5.1.2 surround sound up-mixing to get the best out of the TV's built-in speakers, while Auto Volume Leveling keeps things at a consistent loudness level, even when you switch between sources.
You'll also get the new processor in the Z1 series (above), the QNED99 and QNED95 Mini LED models, and NANO99 and NANO95 NanoCell models.
4) webOS has had a makeover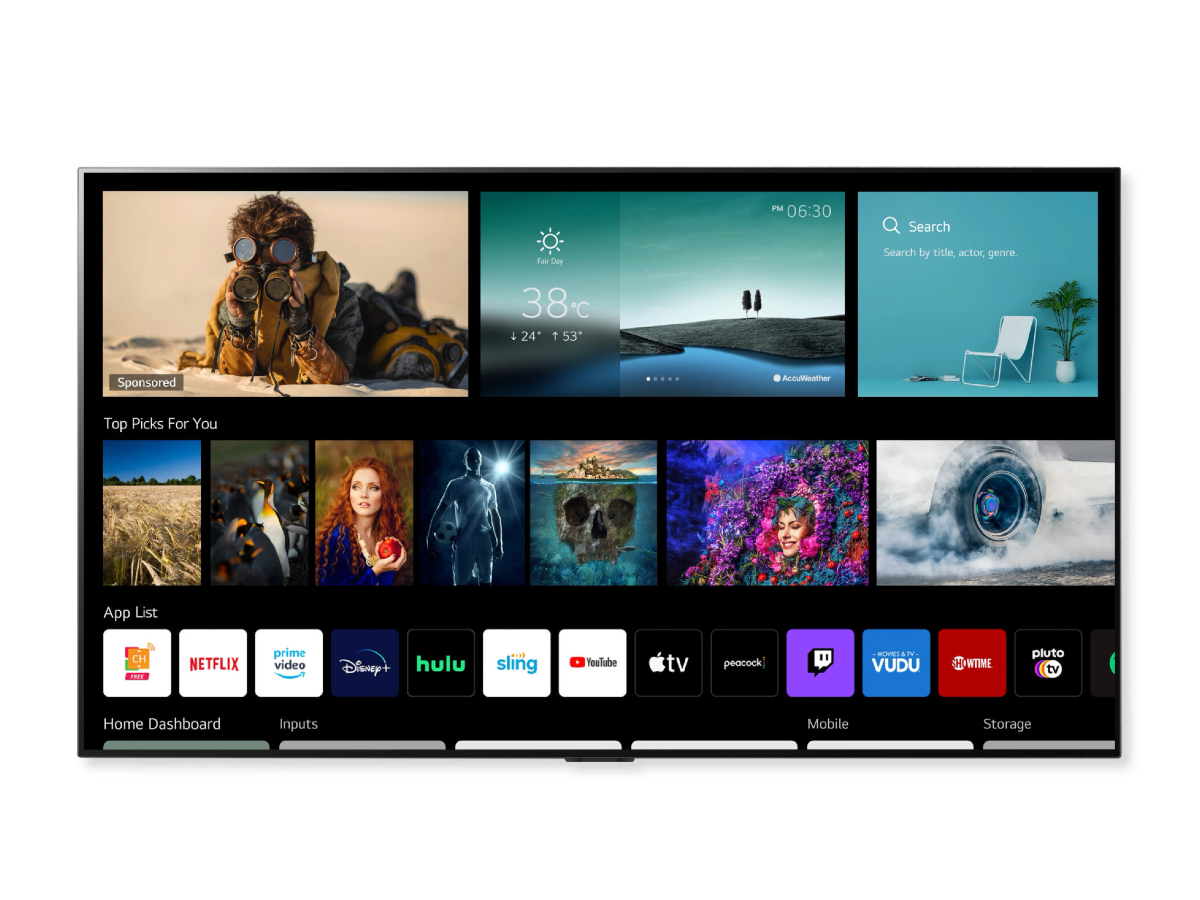 LG's webOS has been showing other telly interfaces how to do it for years now and while version 6.0 doesn't have any plans to change that, the home screen has been completely redesigned. The plan is to make things even faster to access, with a load of personalised recommendations available at a touch of the button.
Speaking of buttons, there's also an improved Magic Remote in the box with each telly, with new hot keys to get you straight into Netflix, Amazon Prime Video and Disney+, plus dedicated buttons below them to summon Amazon Alexa or Google Assistant.
5) It's good for gamers
Got yourself a PS5 or Xbox Series X and in the market for a new telly to plug it into? LG's OLED TVs offer a 1 millisecond response time, low input lag, and four HDMI ports that support the latest specifications.
There's also a Game Optimiser mode on all the 2021 webOS models that automatically applies the best picture settings for the type of game you're playing, plus it allows you to tweak all the game-related settings from a single menu.
They'll also be the first non-Android TV tellies to natively support Google's Stadia game streaming platform. Handy.