5 things you need to know about the iMac with Retina 5K Display
Want the low-down on Apple's pixel-packed new desktop? You've come to the right place
Apple's resumed its assault on the world's supply of pixels by releasing a new iMac with the highest resolution screen ever.
The 27in iMac with Retina 5K Display, as it is to be known, has a 5120 x 2880 screen containing some 14.7 million pixels.
Here's everything you need to know about it.
1. It has a ridiculously high-res screen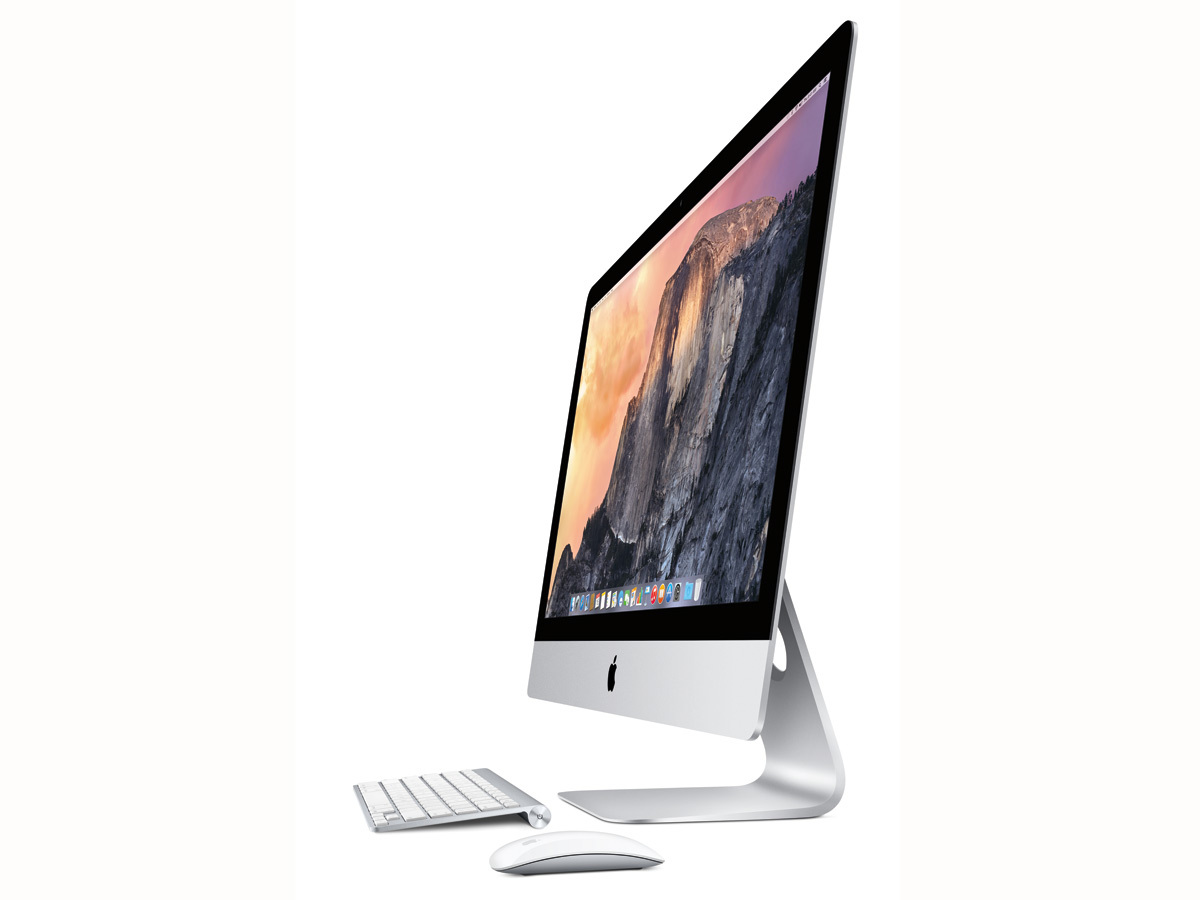 Yes, we've already said this, but it bears repeating: the new Retina iMac has a 27in 5120 x 2880 display.
That's higher than 4K, hence the fact that Apple are calling this 5K. While 8K TVs do exist, they're currently only prototypes, making this the highest resolution display currently on the market.
It has a total of 14.7 million pixels – and we know, because we counted them all. Alright, not really.
2. It's pretty powerful too
The new iMac Retina runs on a quad-core 3.5GHz Intel Core i5 processor as standard, but that can be specced up to a 4GHz Core i7 model, if your wallet stretches that far. That's some seriously hefty grunt.
It also comes with AMD Radeon R9 M259X graphics, which for the non-GPU obsessed among you – come on, there must be some out there – is the most powerful ever in an iMac.
You get 8GB of RAM as standard and a 1TB Fusion Drive, and if that's not enough, you can spec it up to 32GB of RAM and 3TB of storage space. Or, if you prefer, up to 1TB of SSD memory.
Finally, round the back you'll find two Thunderbolt 2 and four USB3.0 ports. The former can handle twice the bandwidth of the original Thunderbolt connectors, the latter can, well, just do whatever USB3.0 ports can always do.
3. It's quite expensive
And by quite, we mean really. Or, if you prefer specifics, £2000. That's for the entry-level model of course; spec it up fully and you'll be looking at a machine costing £3520.
Then again, iMacs have never been very cheap – even the entry-level 21in model with a paltry 1.4GHz Core i5 processor would set you back nearly a grand, and you could easily spend close to £2000 on the non-Retina 27in model if you wanted to. On the other hand, you could buy a pretty decent gaming PC and 4K monitor for a lot less.
And on the other, other hand there's the fact that however much it costs, we already really, really want one.
4. It wil come with OS Yosemite
Bit of a no-brainer this one, but Apple's latest desktop OS will be preinstalled on the new iMac, meaning you'll be able to take advantage of sexy new features such as Continuity (making calls from your Mac, via your iPhone) and Handoff (whizzing docs over from Mac to iThing and vice-versa). Well, you will if you also have an iPhone or iPad.
You can read more about the new OS in our Mac OS X Yosemite hands-on review.
5. It's available now
The iMac With Retina 5K Display is already onsale in the Apple Store, meaning you could be attempting to count every pixel on that screen by as early as tomorrow. Though that doesn't give you very long to save up for it.