The 5-minute guide to Google's Pixel 3 event
A pair of Pixels 3s, the Pixel Slate, Home Hub, and more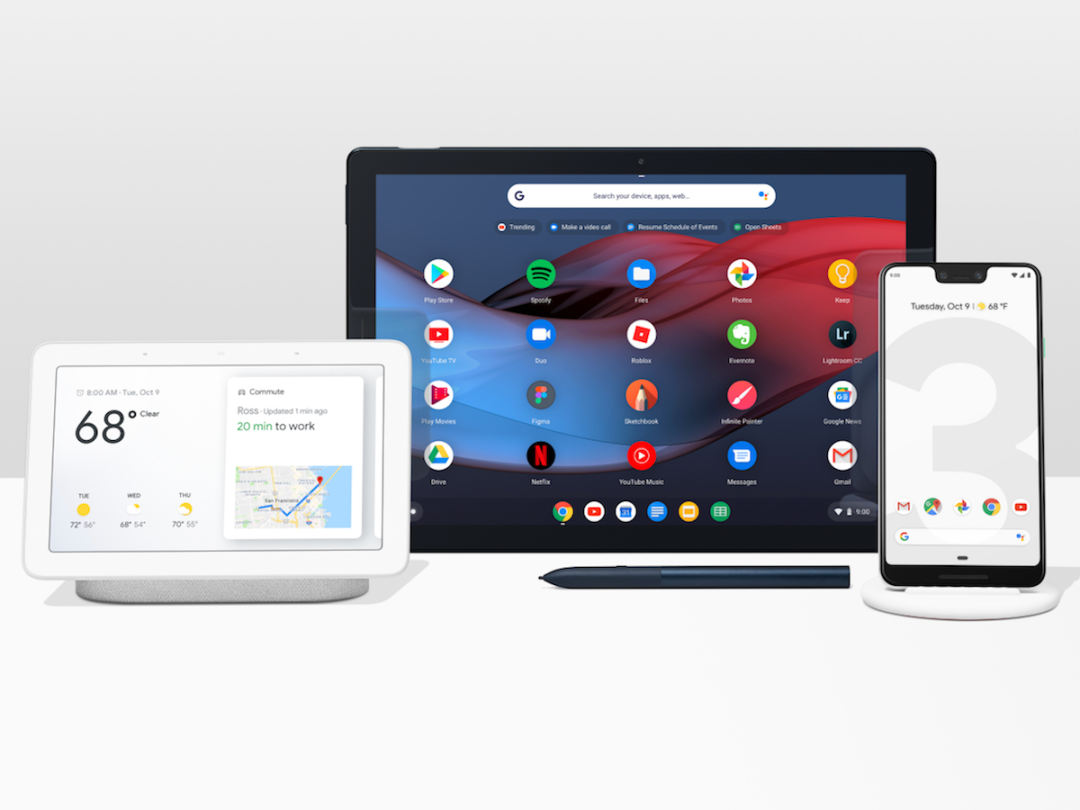 After a truly incredible number of leaks, Google properly announced the Pixel 3 and Pixel 3 XL today… and they came exactly as expected.
The surprise might be ruined, but there's plenty of reason to be excited for these handsets, which look a fair bit different than last year. The Pixel 3 XL packs a notch, as is obvious at a glance, while the smaller Pixel 3 thankfully gets sleeker without the notched display.
But that's not all that Google had in store for its big hardware day, as we also saw the Pixel Slate and Pixel Home Hub for the first time. Here's a quick look at everything announced today.
1) The larger Pixel 3 XL goes a notch above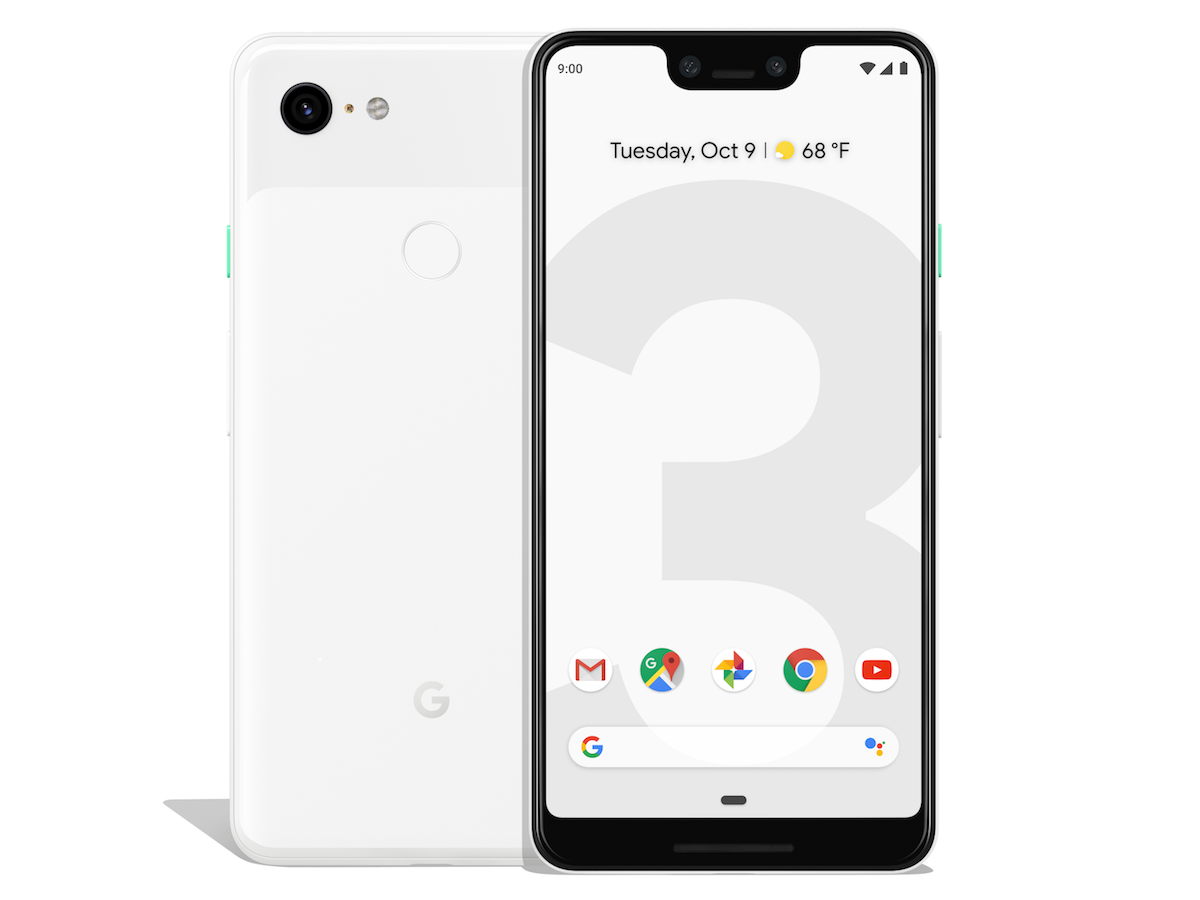 Last year's Pixel 2 XL was Google's best phone to date, by far, and this year's might top it – well, assuming you don't automatically reject it for the notch. Google has opted to follow Apple, OnePlus, and others in implementing the screen cutout, and this looks like the deepest one we've seen to date. It's done to accommodate the dual front cameras, but it's… not short.
Elsewhere, the Pixel 3 XL brings in glass backing with both sleek and matte areas on a single sheet, and that means wireless charging is in the mix. You'll get a top-end Qualcomm Snapdragon 845 chip in here, along with Android 9 Pie and an array of neat software functions (more on that in the next section).
And while Google's chasing the notch trend here, it's bucking the flagship camera trend by sticking with a single back shooter. If it improves upon the brilliant Pixel 2 camera, then we'll have a winner here – although the Huawei P20 Pro is our current reigning smartphone camera champ.
The Google Pixel 3 XL will arrive in Just Black, Clearly White, and Not Pink for £869 for 64GB or £969 for 128GB storage. Pre-orders are open now, and it'll hit the UK on 1 November.
2) The Pixel 3 sees solid tweaks
To the relief of surely many, the Pixel 3 doesn't see quite as dramatic of a front-facing change. It looks a lot more refined than before and certainly sleeker, but it doesn't go as far as implementing a screen notch. Instead, you get more bezel. That's the trade-off.
Elsewhere, much is the same as the XL model, including the glass backing and wireless charging, compatibility with the new Pixel Stand wireless charger (which changes how Google Assistant looks and acts), and plenty of power within. Same on the camera front, as well.
And as mentioned, both Pixel 3 phones have some compelling software perks in the mix, including the ability to automatically field calls on your behalf. Fear a telemarketer is ringing? Just tap a button and the Assistant will take the call, putting the chat transcription on your screen instead and letting you jump in, end the call, or report as spam as desired. Meanwhile, the Top Shot feature snags alternate options when you take a photo and suggests the best one to keep.
The Pixel 3 is cheaper than the XL, of course, but sees an ever larger price bump from last year's model: it sells for £739 and £839 for the 64GB and 128GB models, respectively, and arrives in the same colours as XL on 1 November.
3) Google goes convertible with the Pixel Slate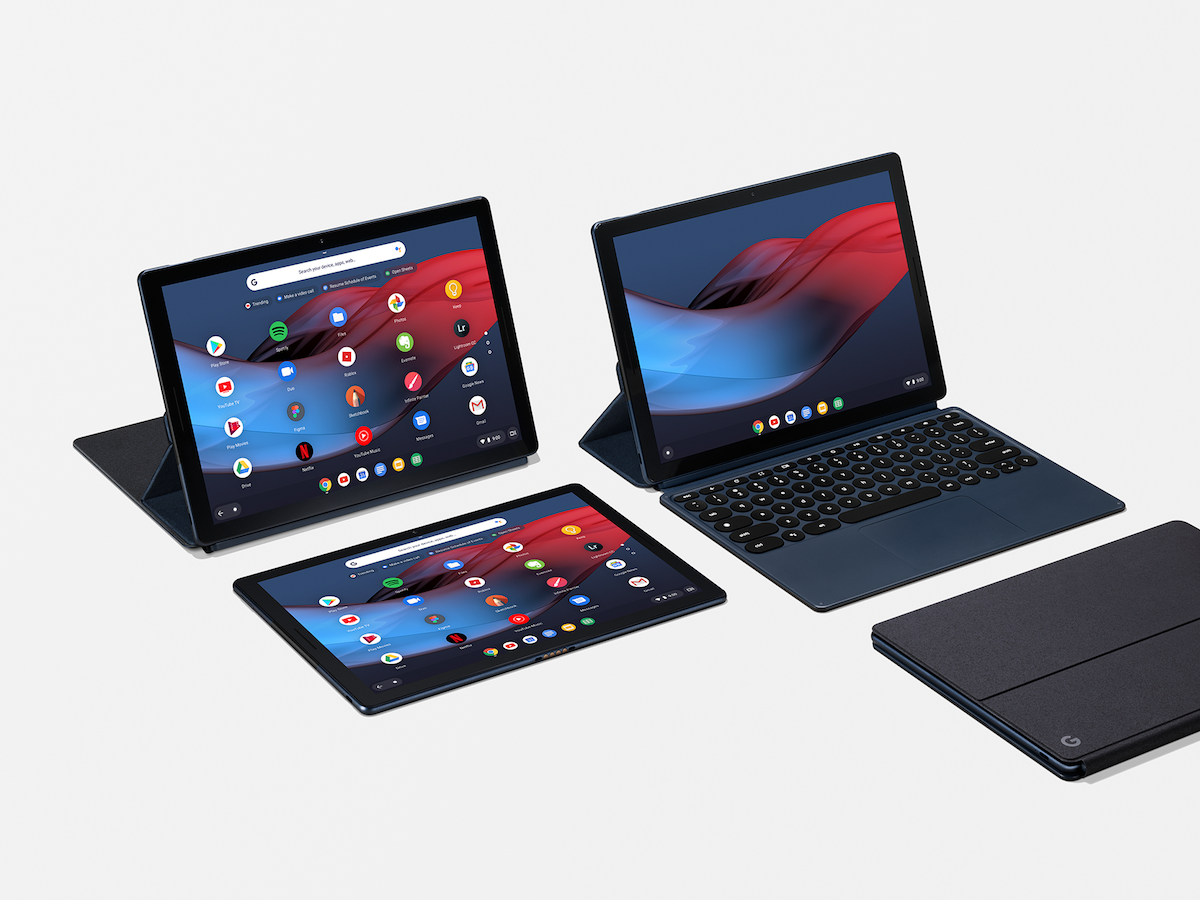 Google's event wasn't all about pocket-sized Pixels – the company is also making an impressive-looking new tablet with the debut of the Pixel Slate.
The centerpiece of this tablet is, of course, the 3000×2000 12.3in LCD screen, which Google is calling a "Molecular Display." It's a crisper display than we've seen on the rival iPad Pro and Surface Pro 6 models, thanks to Low Temperature PolySilicon (LTPS) technology that also helps with battery efficiency – it's rated for 12 hours of mixed usage.
The Pixel Slate is built around Chrome OS, and it's been refined for tablet usage: without the optional Pixel Slate Keyboard attachment, it switches to a touch-centric version that's easier to navigate with your fingers. Of course, Chrome OS runs Android apps, has the Google Assistant in the mix, and plenty more.
And it can be very powerful, as the base Intel Celeron-backed edition can range all the way up to an Intel Core i7 version for quite a bit more money. The Pixel Slate ships later this year at a starting price of £549 for the low-end model, which ranges up to £1549 for the i7 edition.
4) The Google Home Hub is a cheaper Echo Show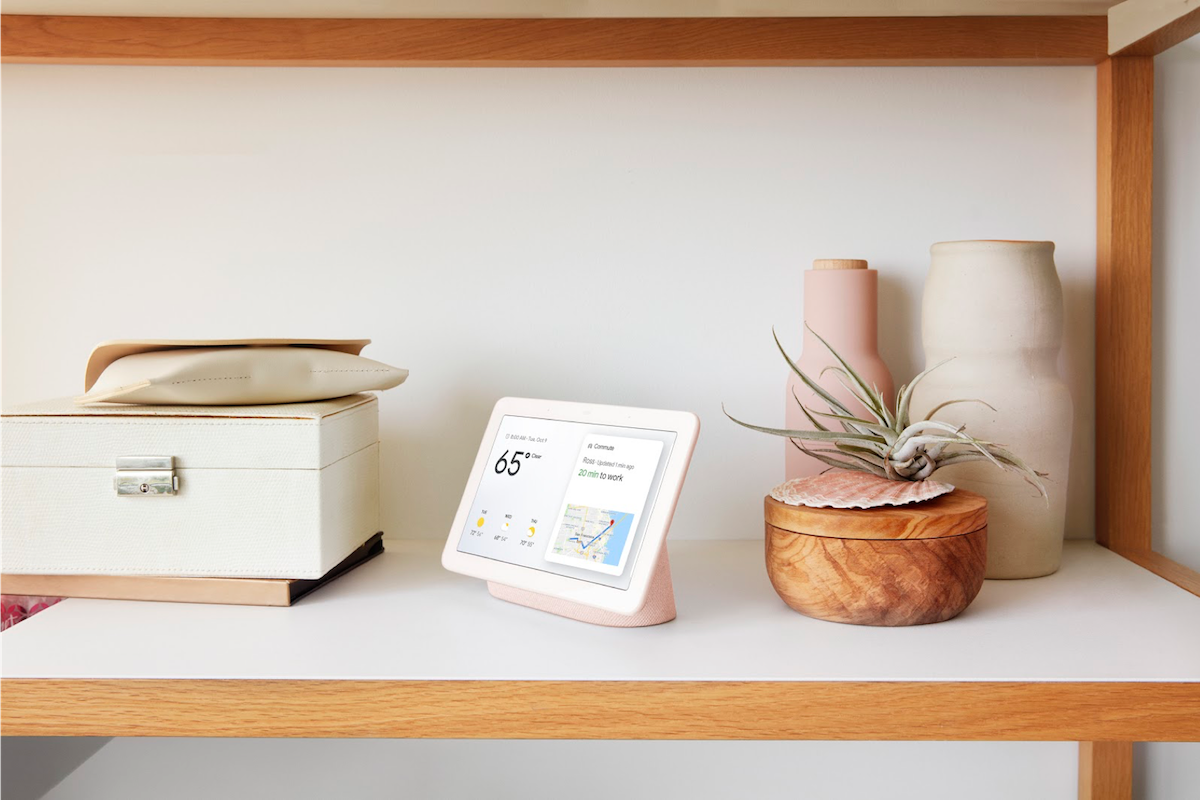 We've already seen a handful of Google Assistant-powered, screen-centric home hubs, but Google might have just made the definitive version. The Google Home Hub is the company's take on the Amazon Echo Show formula, with a sleek design and a focus on managing your smart home.
The smartest feature in the bunch may be the Home View dashboard, which pops up with a swipe down and lets you get a glance at all of your active connected home devices. The Home Hub can also access YouTube videos, showcase your Google Photos shots – automatically curated to exclude poor photos, too – and enter a Downtime mode when you don't want it within earshot.
The Google Assistant is also there to answer questions, pull up media, control devices, provide traffic and weather outlooks, and plenty more. Additionally, the Hub can adjust to ambient lighting in your room to ensure that the display always looks great, plus it'll darken and turn into a clock at night.
Google's Home Hub looks pretty nice, but the best feature is undoubtedly the price: at £139, it's much cheaper than the new Echo Show and Facebook's upcoming Portal. It's available in the UK, US, and Australia starting on 22 October.
5) There's a new Chromecast too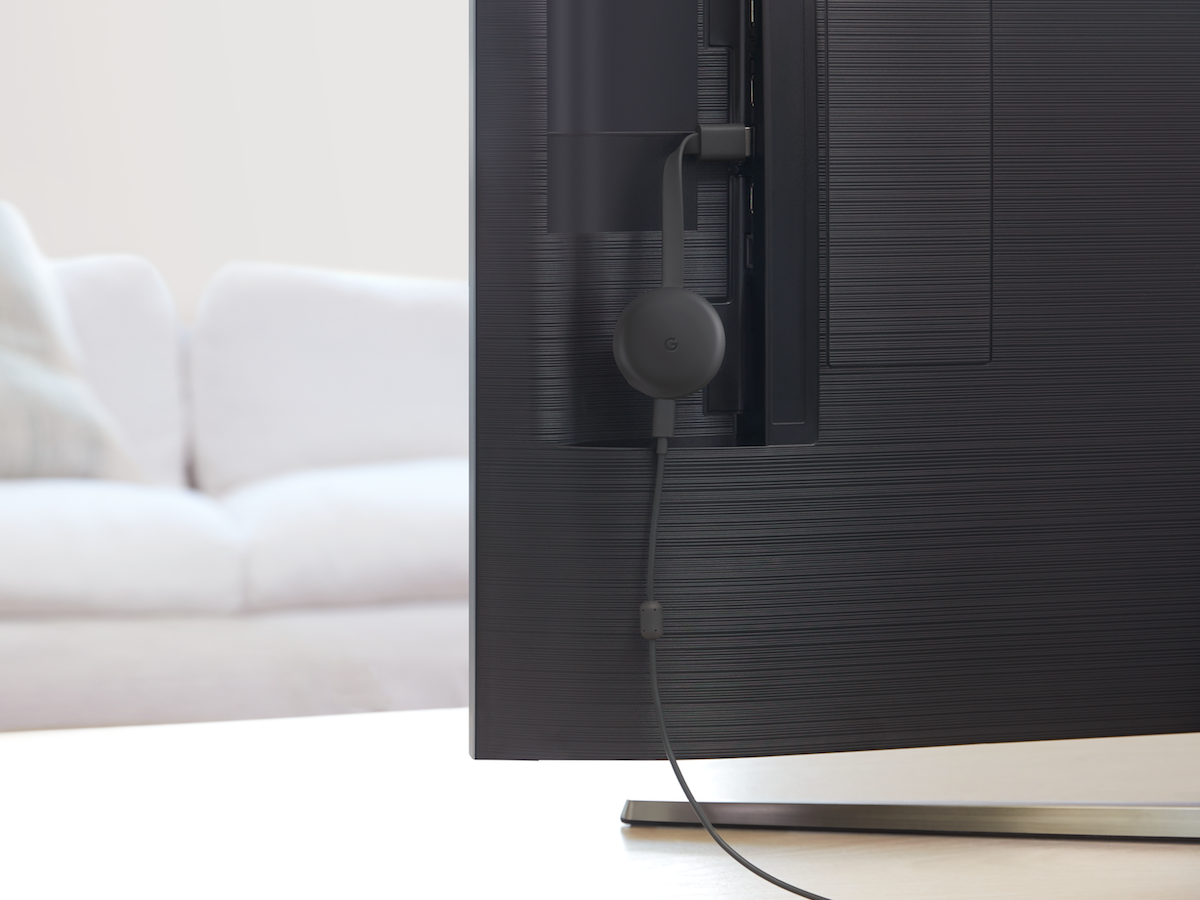 Google left this minor update out of its big event, but the company also just rolled out an updated Chromecast dongle, as was recently leaked.
The new Chromecast keeps the same general design as the last one, albeit with a bit more polish and new Chalk and Charcoal colour options. It's also 15% faster than before, which enables 60-frames-per-second streaming at 1080p.
Otherwise, the streaming device remains as cheap (£30) and straightforward as before, letting you add connectivity to just about any screen and control it from your smartphone.