3D RealSense cameras introduced to Google's Project Tango smartphones
A collaboration in the name of immersion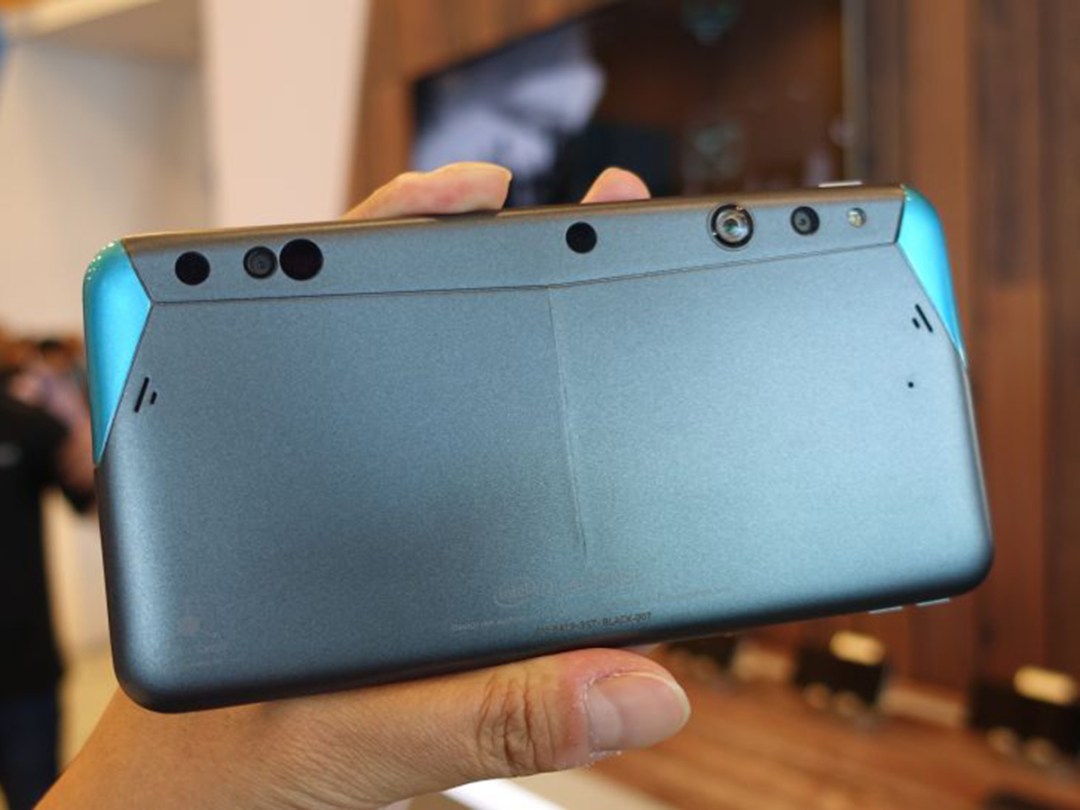 Yesterday at the Intel Developer Forum 2015, CEO Brian Krzanich announced a very promising partnership between Google and Intel. The team-up will see Intel's RealSense 3D camera brought to Google's Project Tango smartphone, which Intel demonstrated at the forum with a blacked-out prototype. The prototype was packing Intel's Atom processor and a 6in touch screen.
The RealSense 3D camera technology enables you to create scans and models of the real world around you, as well as mapping areas that you'd then be able to build off of. You can map whole rooms which you can then fill with furniture, foliage and other features.
Architects, landscapers and interior designers will be able to make the most of the mapping technology, even being able to create entire buildings or homes that you can then walk through on a 3D augmented reality tour on the 6in screen.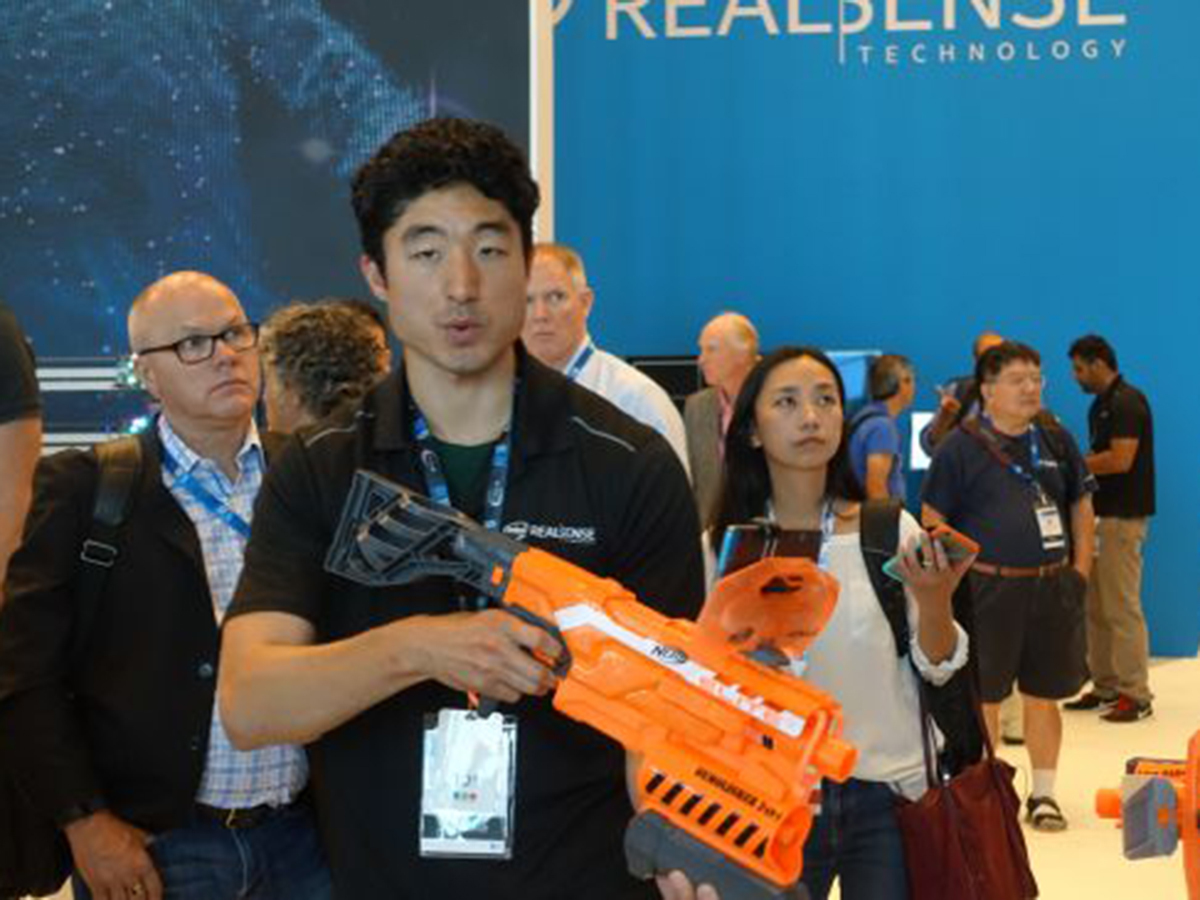 You won't have to buy a cheap virtual reality headset for entertainment, as you'll be able to attach a RealSense-enabled phone directly onto toys to create an augmented reality experience. At IDF Intel demonstrated this by attaching the handset to a Nerf-style gun, which then allowed the user to fire virtual ammunition rather than real darts. Parents will be thrilled at the idea of not having to pick up foam ordnance around the house, as well as avoiding any possible damage caused by stray shots.
Intel made sure people didn't get their hopes up by clarifying that its Project Tango phone is only a prototype and that there's still lots of work that needs doing to bring RealSense to market.
We will let you know when Intel announces more, but we're really just waiting for the day Crossy Road gets turned into an augmented reality game with worrying consequences…
[Source: TechRadar]