25 best movie remakes ever
Remakes get a bad rap, but these movies were so good they made 'em twice and the second helping was well worth the watching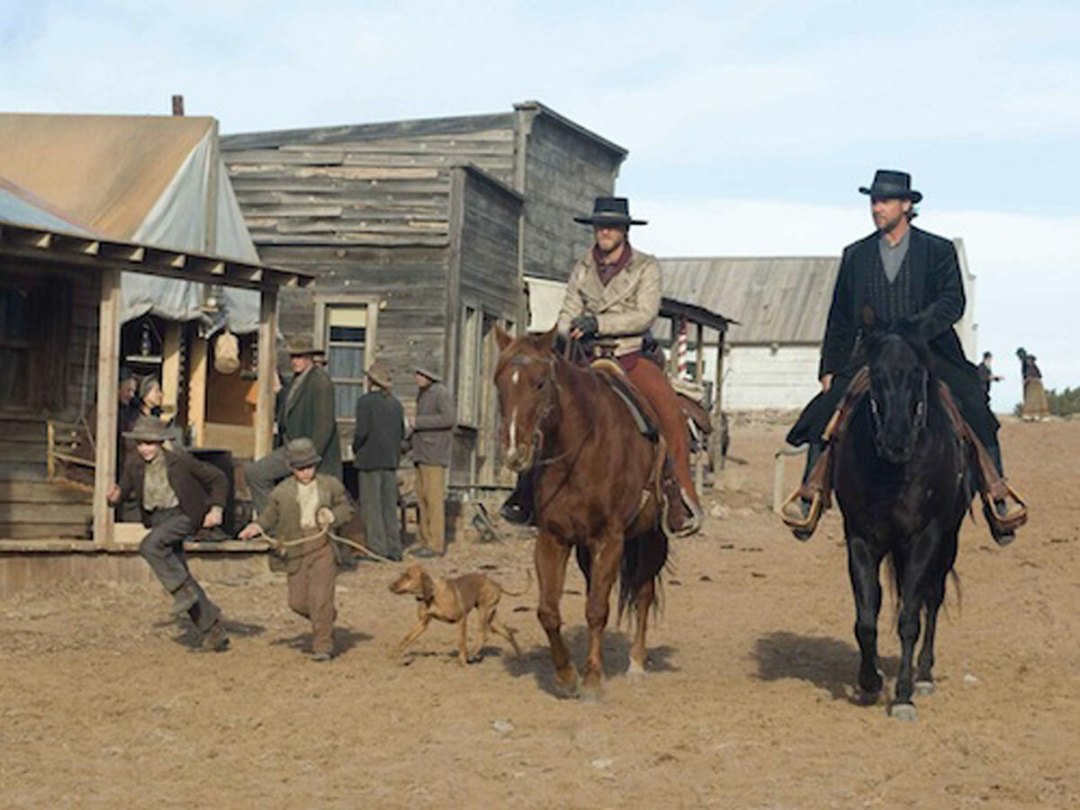 The remake is historically skating on thin ice. There's a big difference between tales of folklore that can be retold a thousand times and the retelling of a truly cinematic property. So we've shunned stories of legend (Robin Hood), Shakespeare adaptations (Romeo + Juliet) and screenplays based on novels (True Grit) to come up with these, the 25 best movie remakes ever. In no particular order…
A Fistful of Dollars (1964)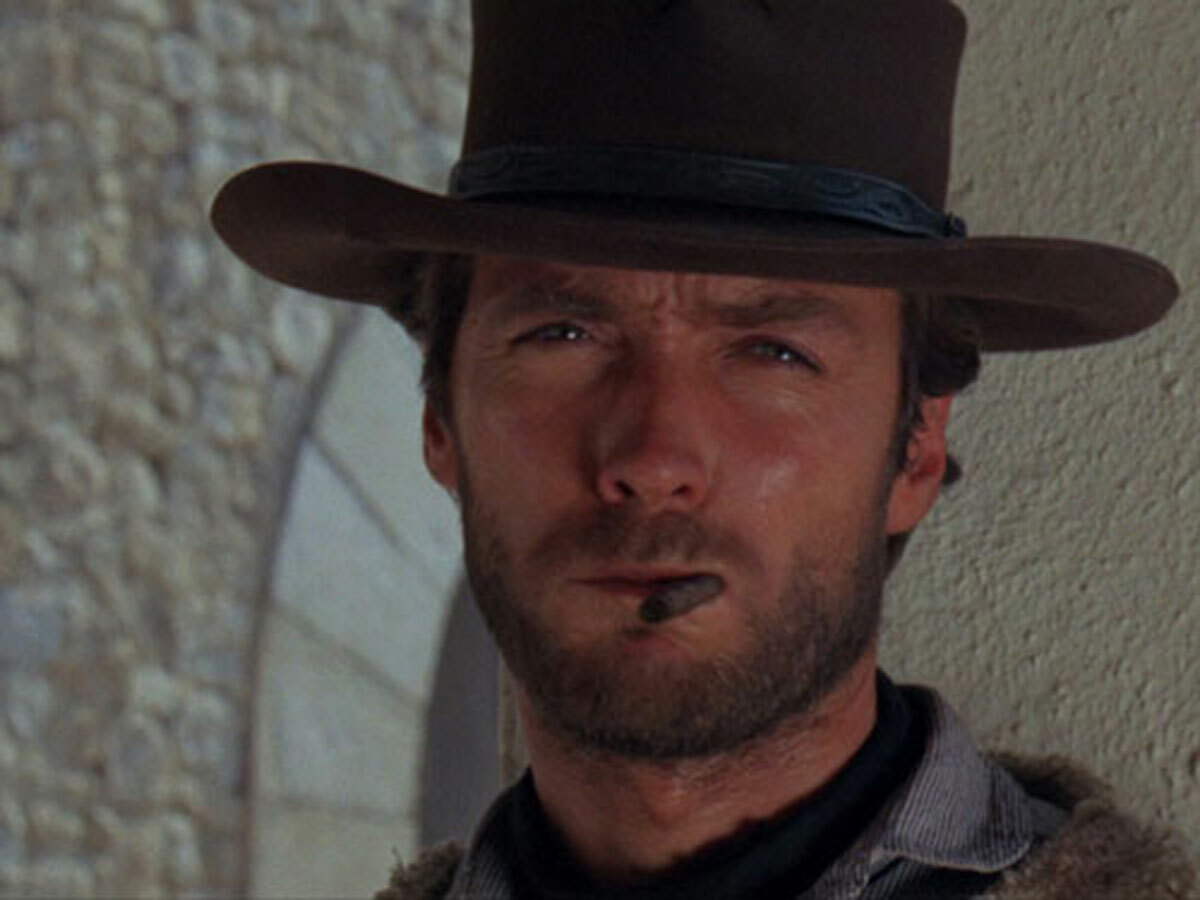 Sergio Leone's first instalment of what would become the Dollars Trilogy (followed by For A Few Dollars More and The Good, The Bad and The Ugly) was based on Akira Kurosawa's Yojimbo, itself styled on John Ford's westerns. Although Yojimbo means Bodyguard, we can assure you than neither Kurosawa's samurai classic nor A Fistful of Dollars has any connection to the 1992 Houston-Costner smush-fest.
Scent of a Woman (1992)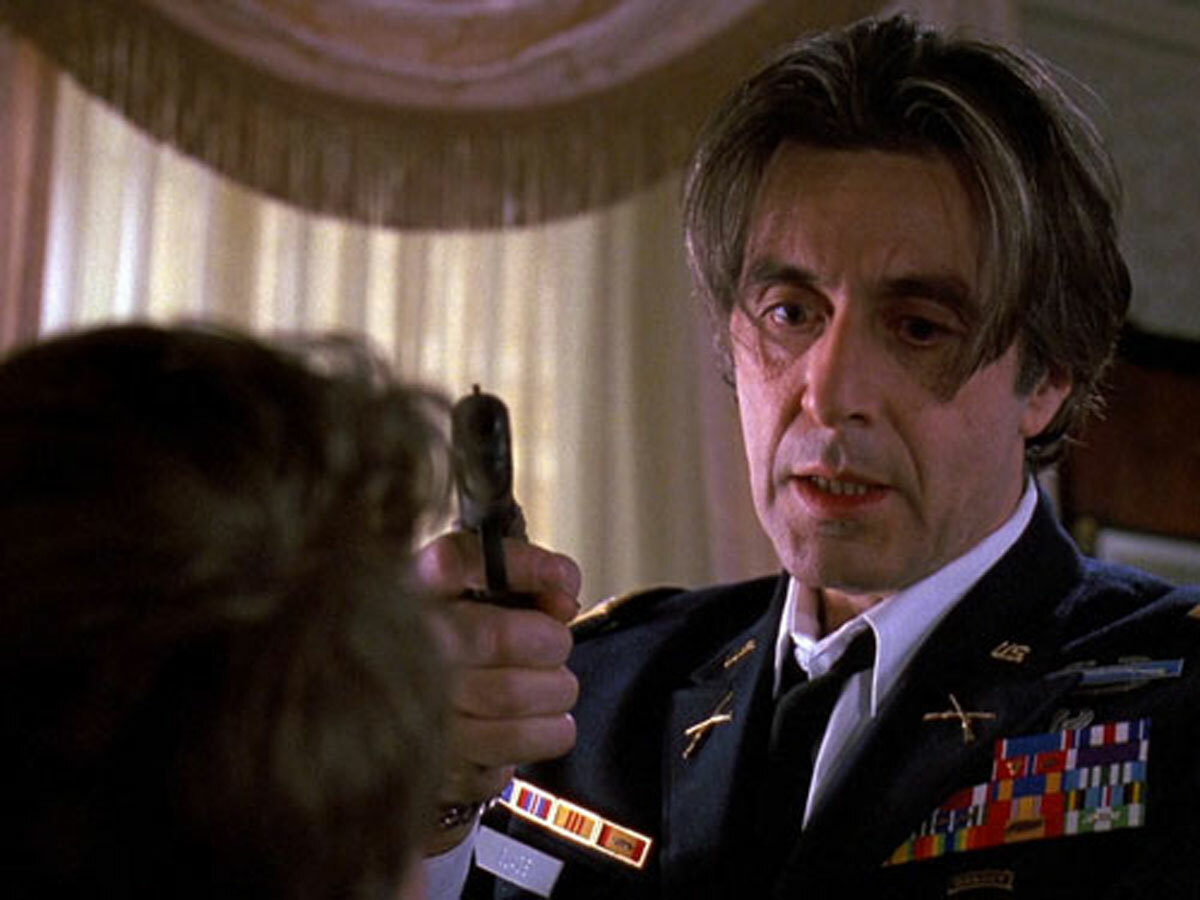 Al Pacino put in an Oscar-winning performance as retired army ranger Lieutenant Colonel Frank Slade, a blind, short-tempered alcoholic who reckons he can sniff out a bit of totty with his nose. It had all been done before – with less panache – in a 1974 Italian movie called Profumo di Donna. No prizes for guessing what that translates into.
The Thing (1982)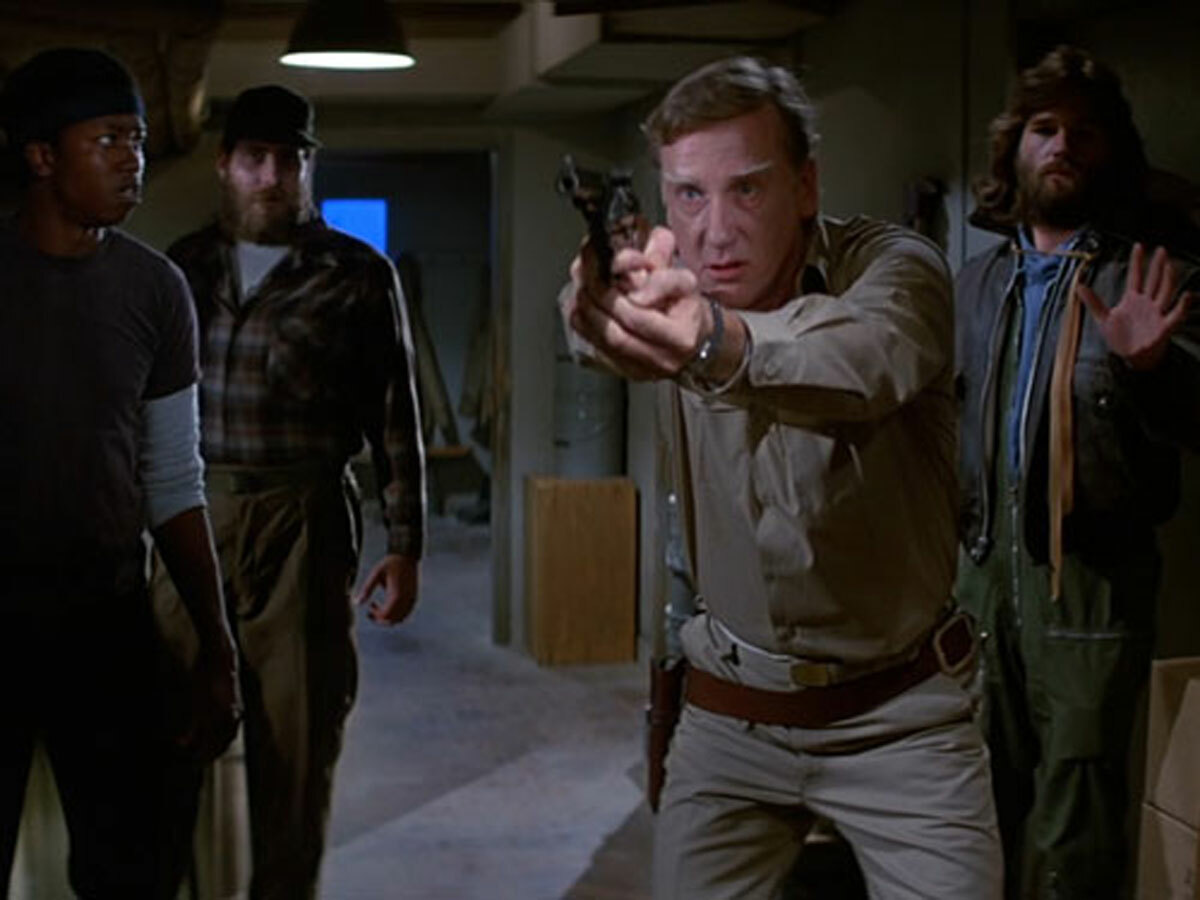 The more prosaically-titled The Thing From Another World was the blueprint for John Carpenter's better-known 1982 film The Thing, in which an alien life force inhabits scientists at an Antarctic research station. A prequel, confusingly also called The Thing, followed in 2011. Yes, technically speaking they're both loosely based on the novella Who Goes There? – but Carpenter's film is pretty emphatically a remake of the earlier film rather than a straight adaptation.
12 Monkeys (1995)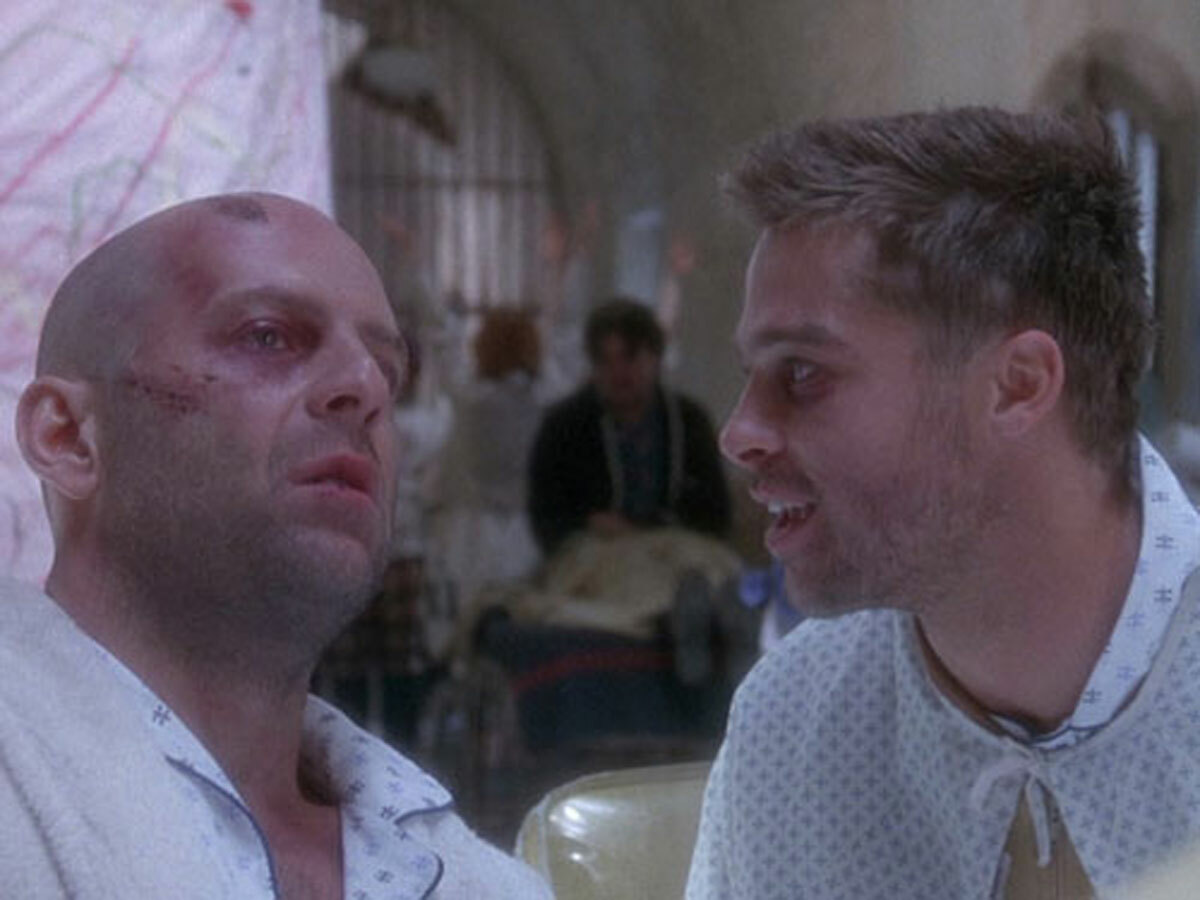 Terry Gilliam took La Jetée, a 1962 French short, added a US$30m budget, installed Bruce Willis, Madeleine Stowe and Brad Pitt in the lead roles and came out with 12 Monkeys, a feature-length – and excellent – post-apocalyptic thriller. Sadly, he neglected to add any actual monkeys.
Funny Games (2008)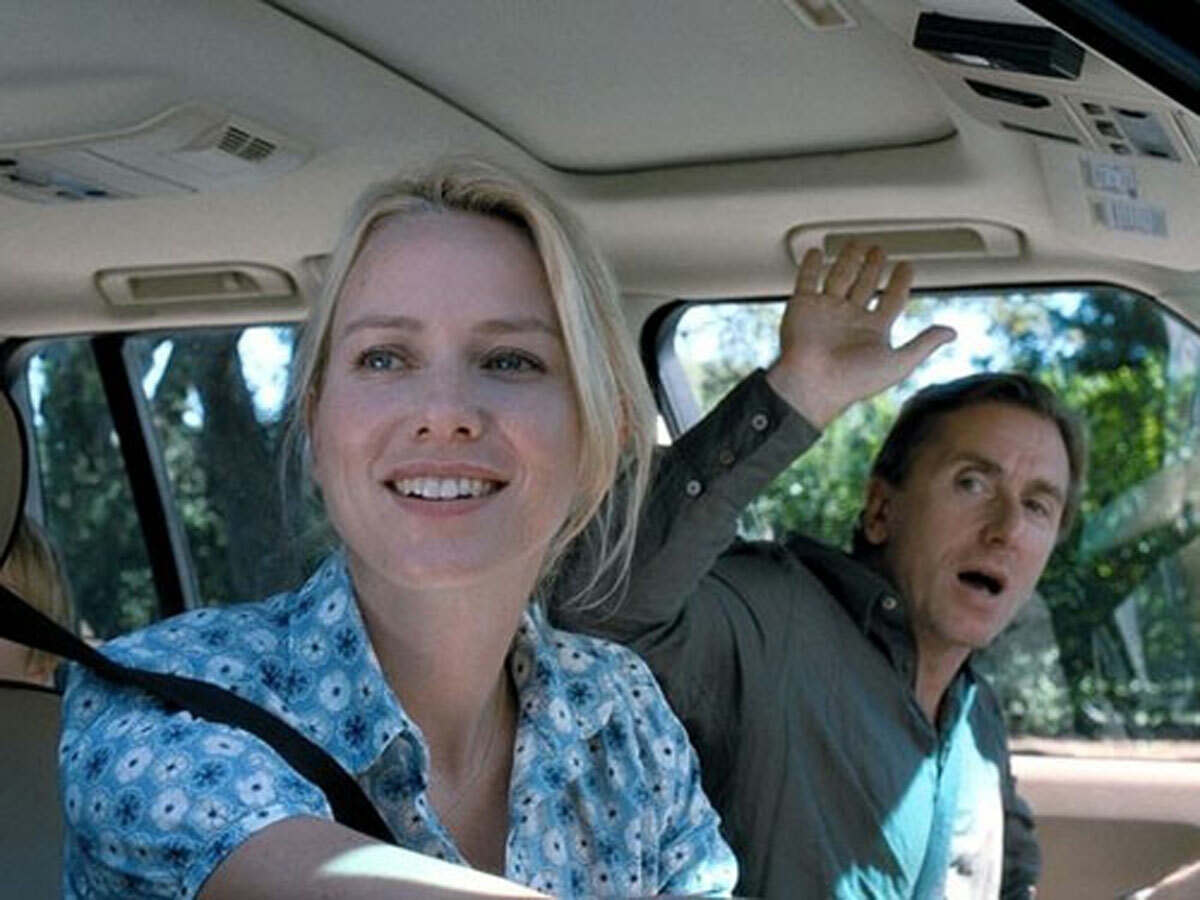 Tim Roth and Naomi Watts find their lakeside getaway ruined by sadistic neighbouring psychopaths in Michael Haneke's shot-for-shot remake of his own 1997 Austrian movie, also called Funny Games. Probably not a film to watch on the flight out to your summer holidays. Nor the equally disturbing original, for that matter.
13 Assassins (2010)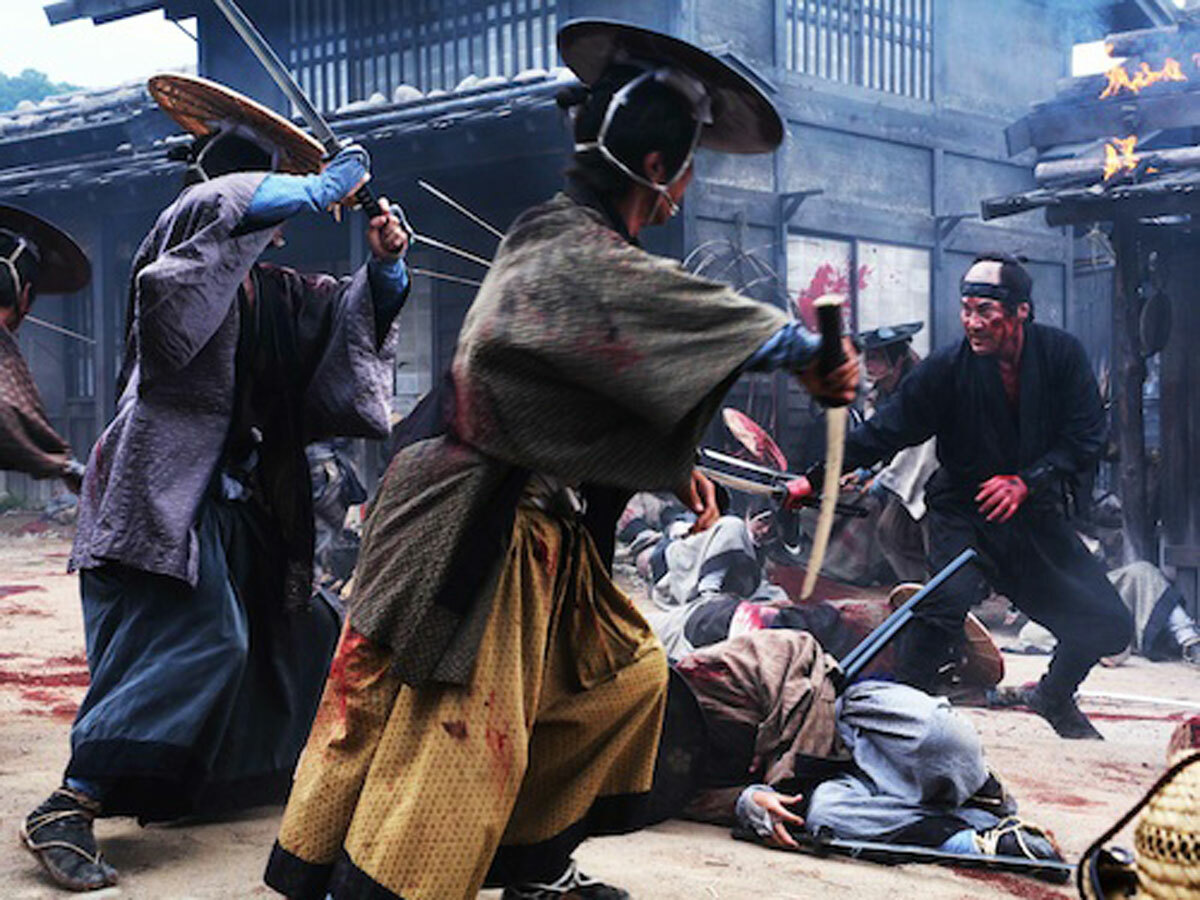 Remember that time you and your mate took on 10 guys in the street? You were probably channelling Takashi Miike's assassins. We're talking the sort of samurai who pulls a sword from through his forearm and gets down to some more killing. Not only is the 2010 remake based on the 1963 Japanese film of the same name but there's also tons of borrowing from The Seven Samurai (and the Western version of that, The Maginificent Seven). After a slow start, the fight scenes will have you grinning in awe.
Scarface (1983)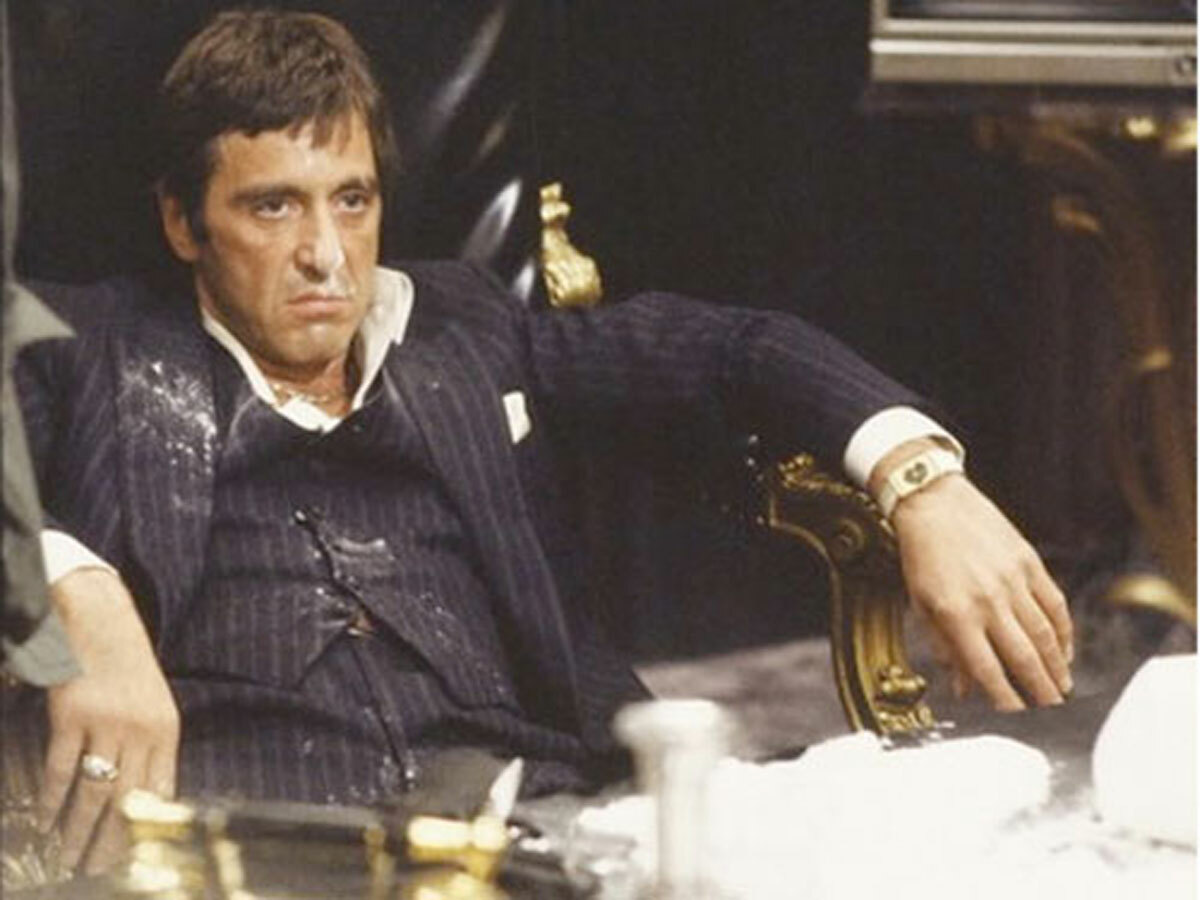 Al Pacino's portrayal of Tony Montana's rise and fall from Cuban refugee to Miami's cocaine king has cemented itself in cinematic history. Based on a 1932 flick of the same name (which was loosely based on real-life Italian-American gangster Al Capone), Scarface has it all – guns, women, gangsters, and of course, plenty of drugs. That's not talcum powder, kids.
3:10 to Yuma (2007)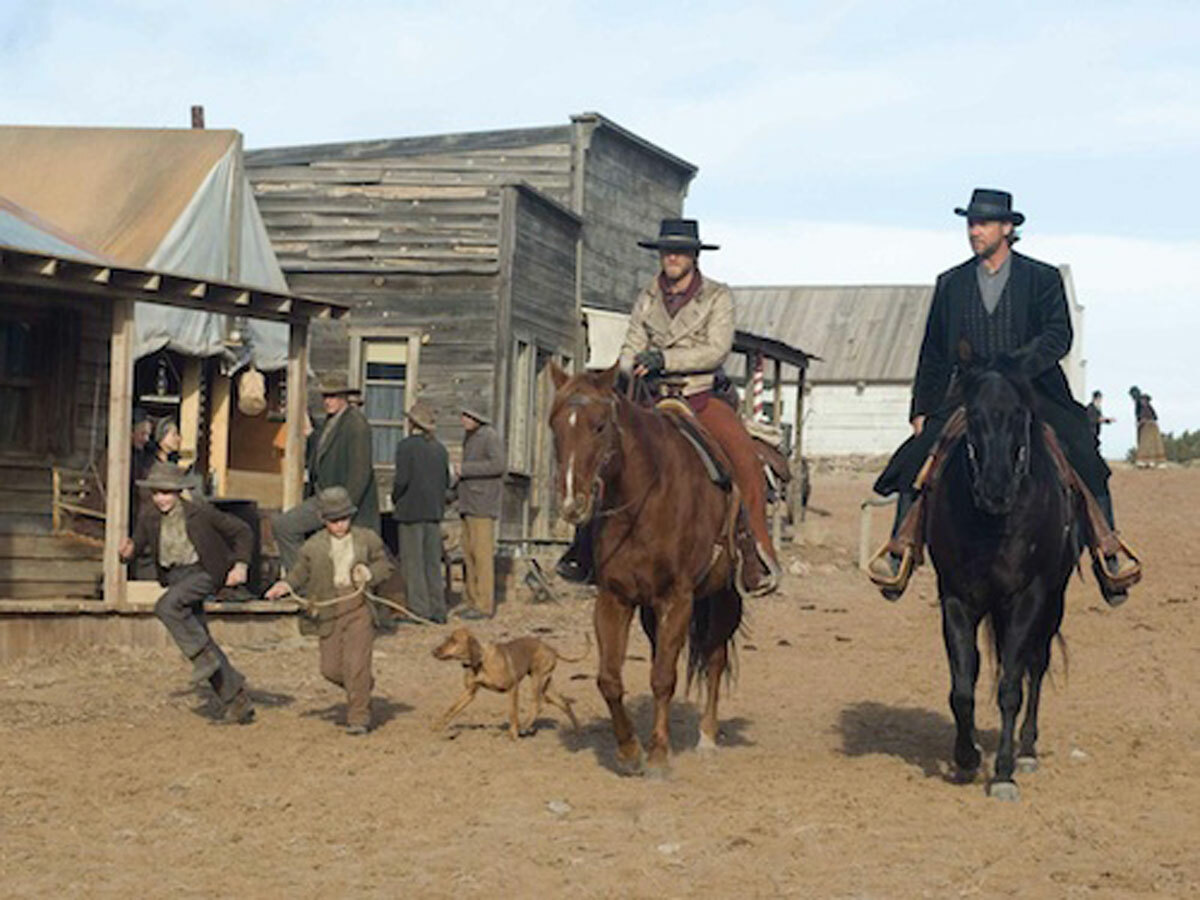 This western to revive westerns has everything: gun-slinging, morals and a bad-to-the-bone bad guy in the form of Ben Wade (Russell Crowe). There's some brilliantly tense scenes as a group of everyday ranchers trek to the town of Contention and then wait for the damn train that's going to take the shackled Wade to Yuma prison. It'll keep you on edge in the same way the 1957 original starring Glenn Ford does – even if you never can quite decide who to root for.
Invasion of the Body Snatchers (1978)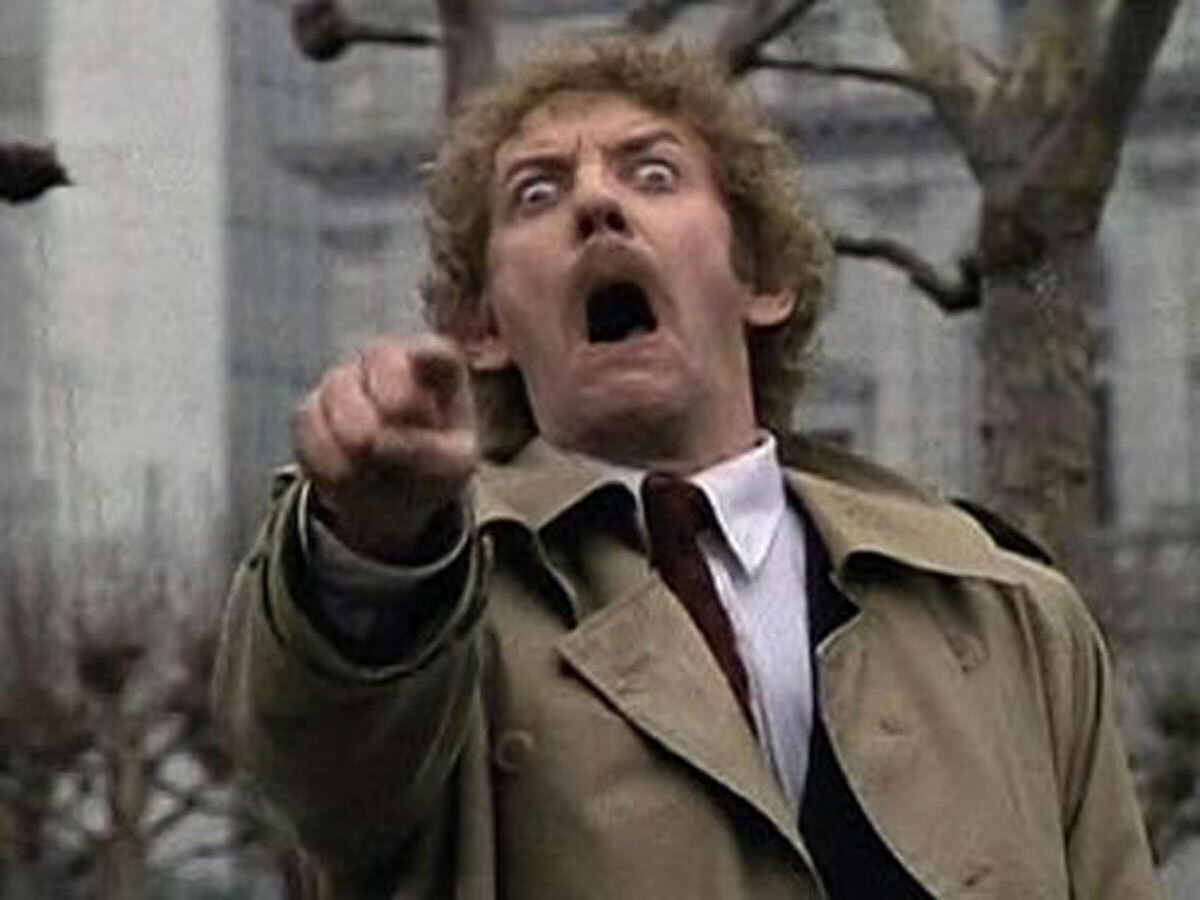 Philip Kaufman's Invasion of the Body Snatchers is up there for truly scary sci-fi, with a load of Californians who suddenly don't seem themselves anymore. Kaufman adds special effects to the 1956 classic and takes the time to expand on lots of the themes found in the politically-inclined original. Don't forget, they get you when you sleep.
Solaris (2002)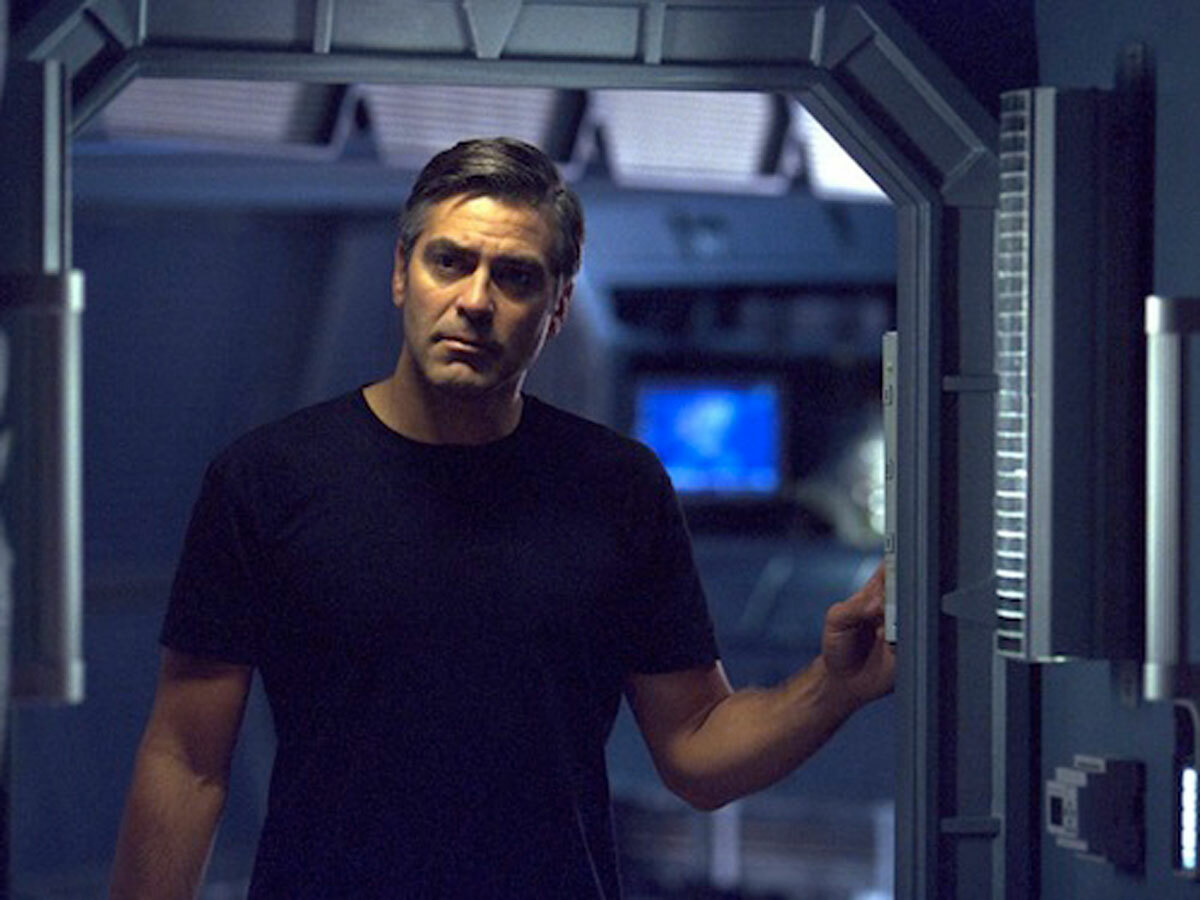 Yes, this has got Hollywood written all over it – Steven Soderbergh directed and George Clooney's the lead – but Solaris is more challenging than you might first think. It's the sedate story of a therapist who travels to a space station to treat the astronauts on board – they see apparitions coming from the Solaris energy source and he soon gets visits from his dead wife. Andrei Tartovsky's Russian 1972 original is even more sparse and empty but Soderbergh moves things along at a pace you'll probably be more comfortable with.
The Fly (1986)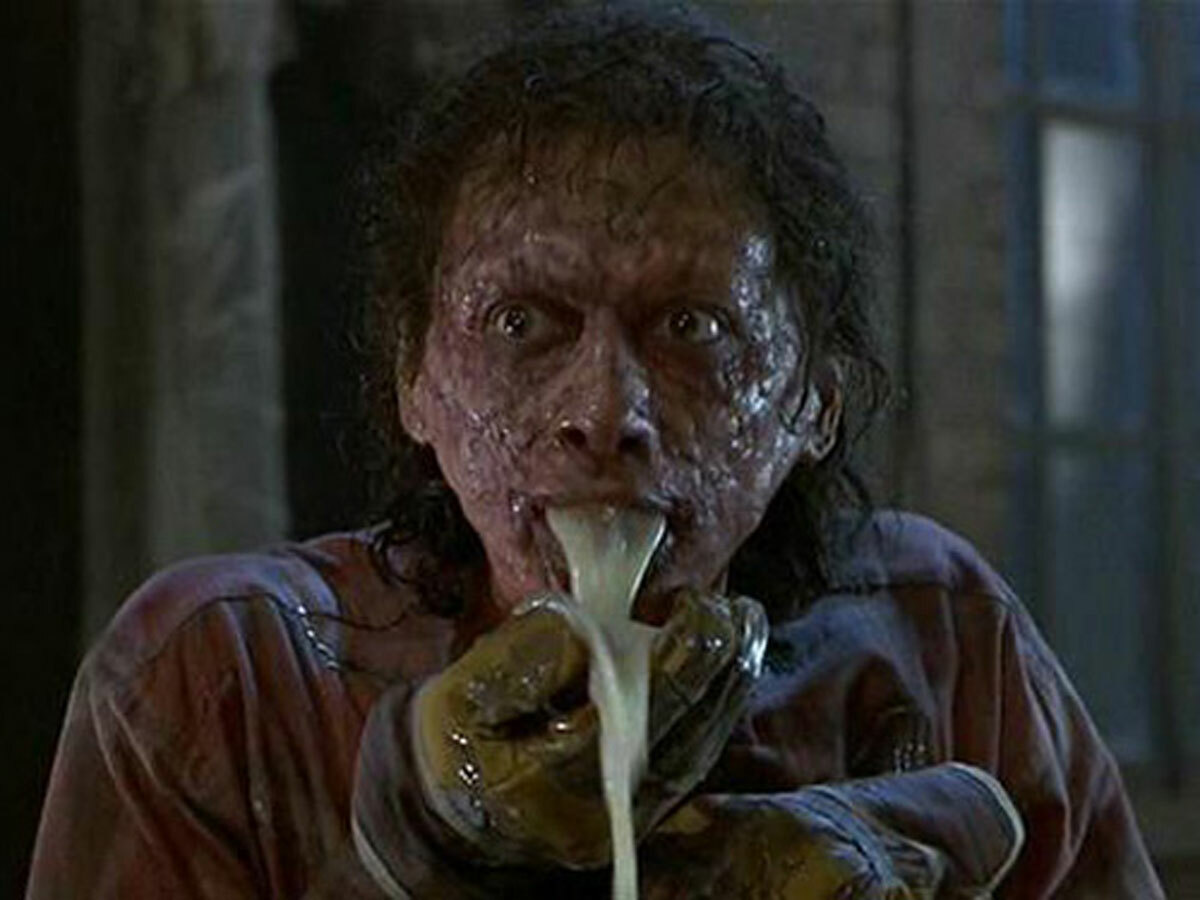 In 1958 The Fly was a great film but it wasn't until the special effects of the '80s were unleashed on it that the story truly came alive. An eccentric scientist (Jeff Goldblum) finds a bodged experiment turns him into a man/fly hybrid. A scene where a cat/monkey was created, and subsequently killed with a lead pipe, got cut after a Toronto screening. What a waste.
The Magnificent Seven (1960)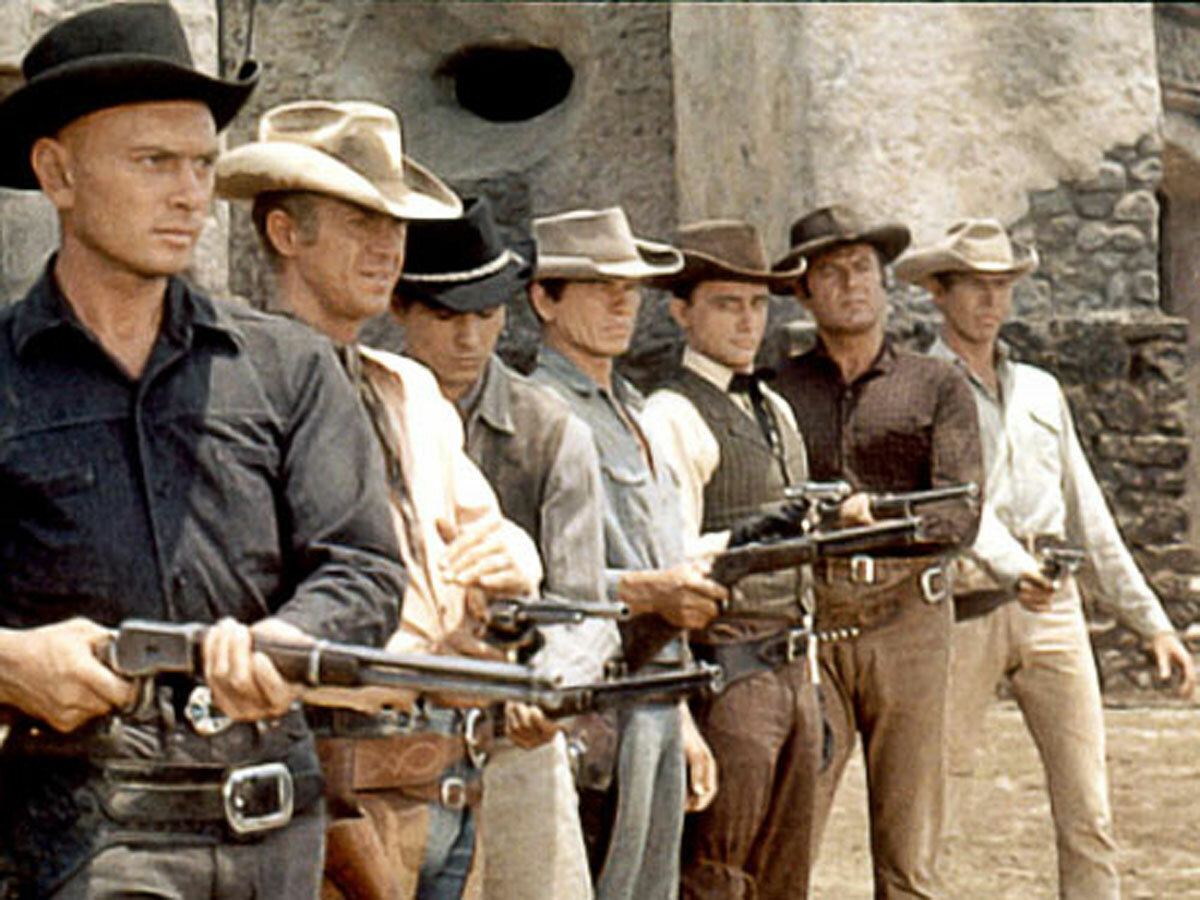 Based on the superior Seven Samurai, the Magnificent Seven tuned Kurosawa's masterpiece to a Western (in both senses) audience, mainly by not being in black and white or Japanese. Oh, and at two hours the remake was almost half the length. Throw in a mighty cast – including Yul Brynner, Steve McQueen and Charles Bronson – and you've got yourself a gunslinging gem.
True Lies (1994)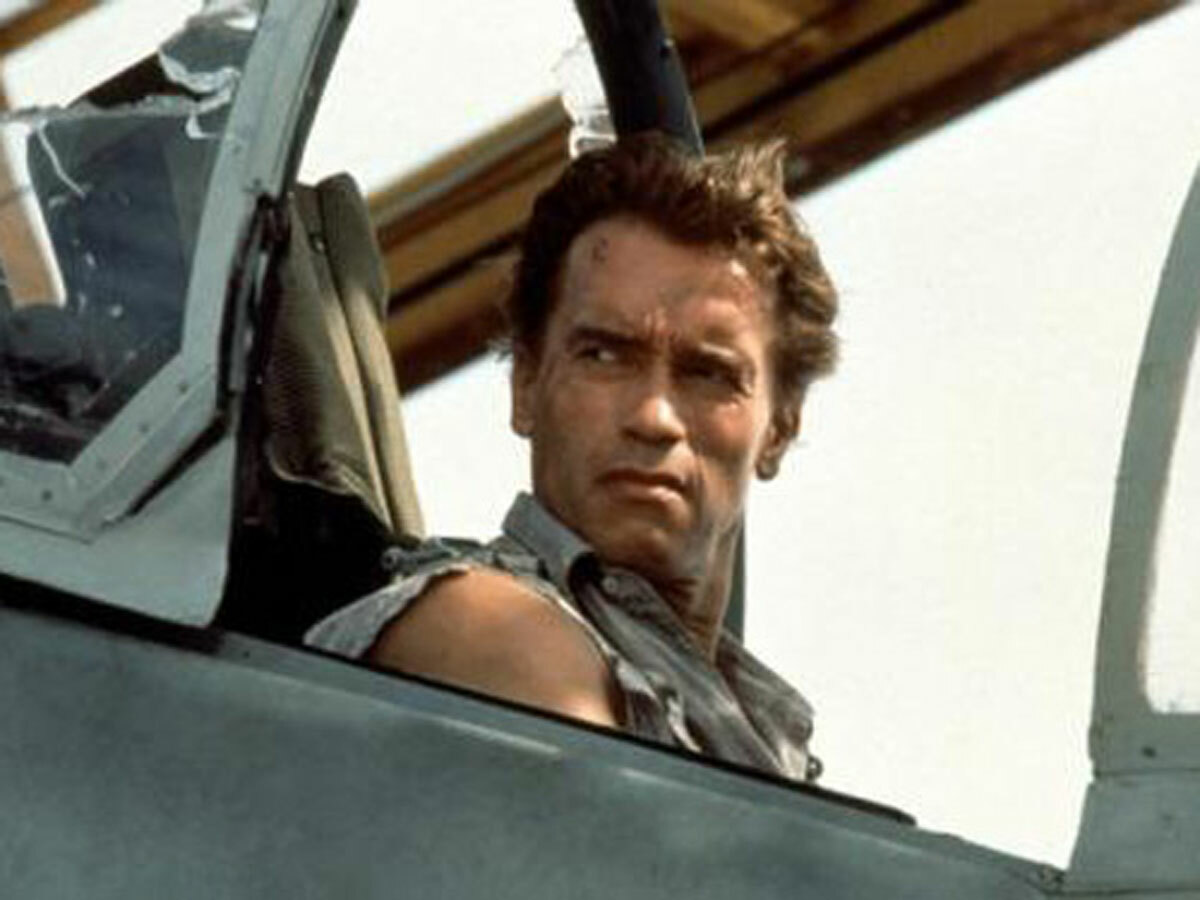 Based on 1991 French flick La Totale! (which didn't feature Arnie, nor even French speaking Jean-Claude Van Damme), True Lies was directed by James Cameron and featured Jamie Lee Curtis doing a strip tease. How could it fail?
Cape Fear (1991)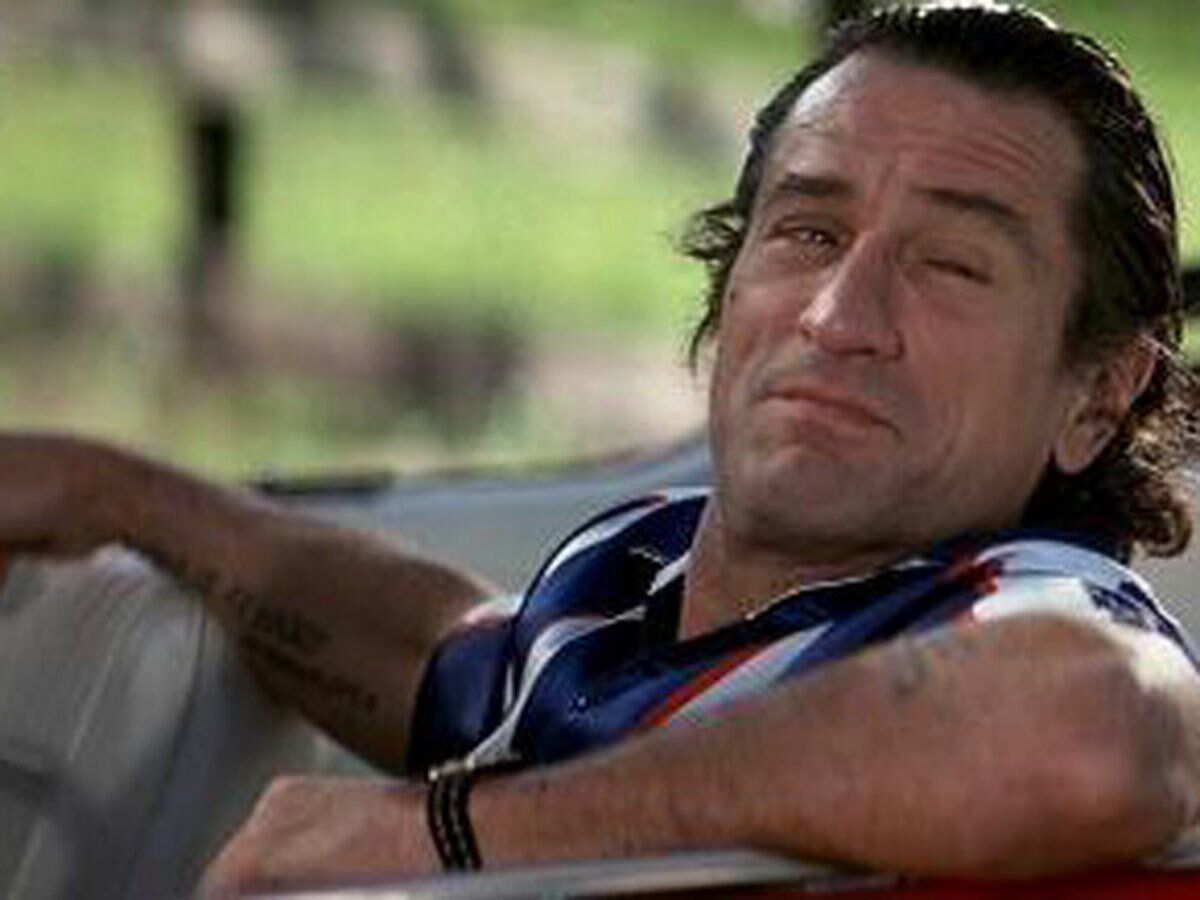 When Martin Scorsese and Robert De Niro collaborate, good things happen. So in 1991 when they decided to remake Cape Fear, the world rejoiced. Sort of. The story of a convicted rapist, who serves 14 years before leaving prison to stalk the family of the lawyer that defended him might not be quite the sort of thing to rejoice.
The Departed (2006)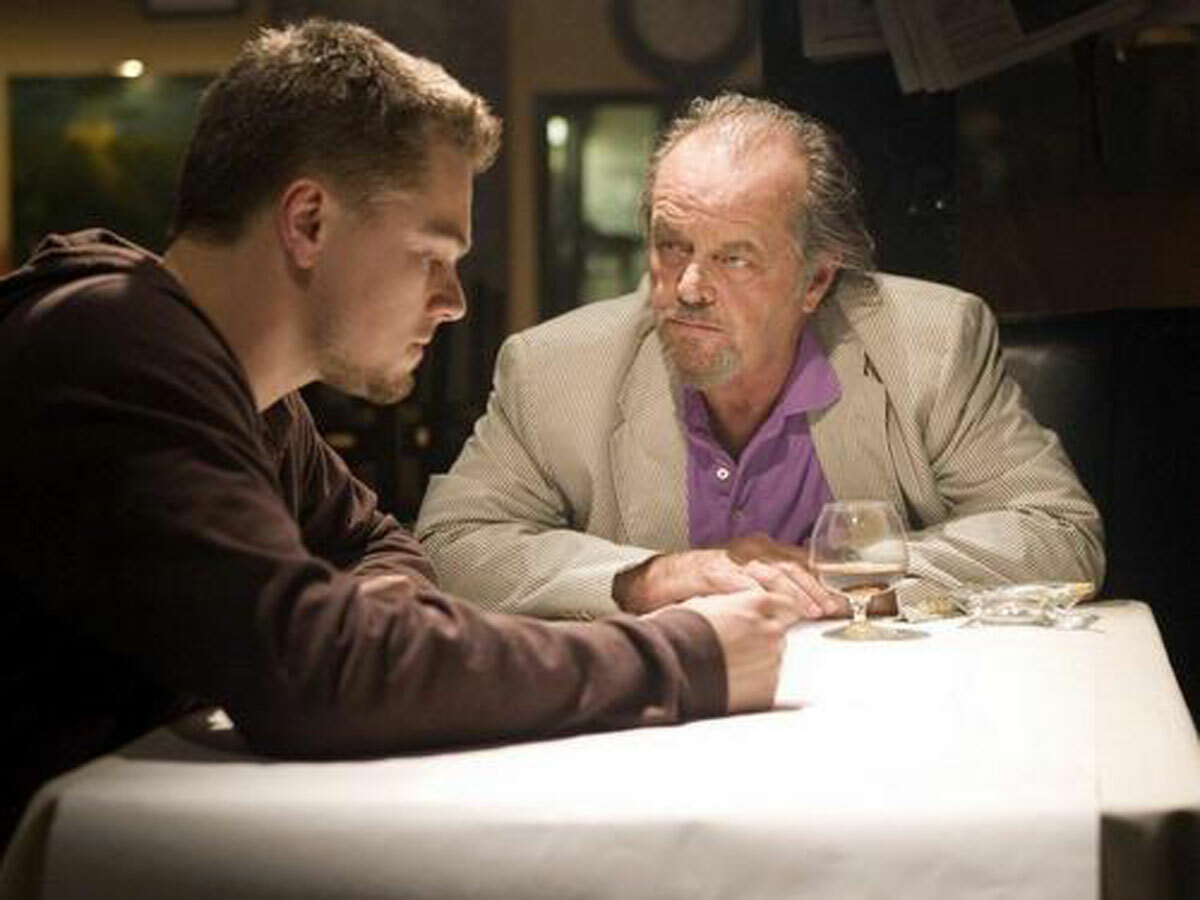 Martin Scorsese's crime drama condenses Hong Kong crime trilogy Infernal Affairs to a single film, and relocates the action to Boston. Matt Damon and Leonardo Dicaprio play rival moles working within the police force and a criminal gang, respectively. Scorsese's remake loses some of the labyrinthine plotting (and melodrama) of the original films, but gains a truly hissable villain in the form of Jack Nicholson's sleazy gangster Frank Costello (based on real life mobster James "Whitey" Bulger).
Heat (1995)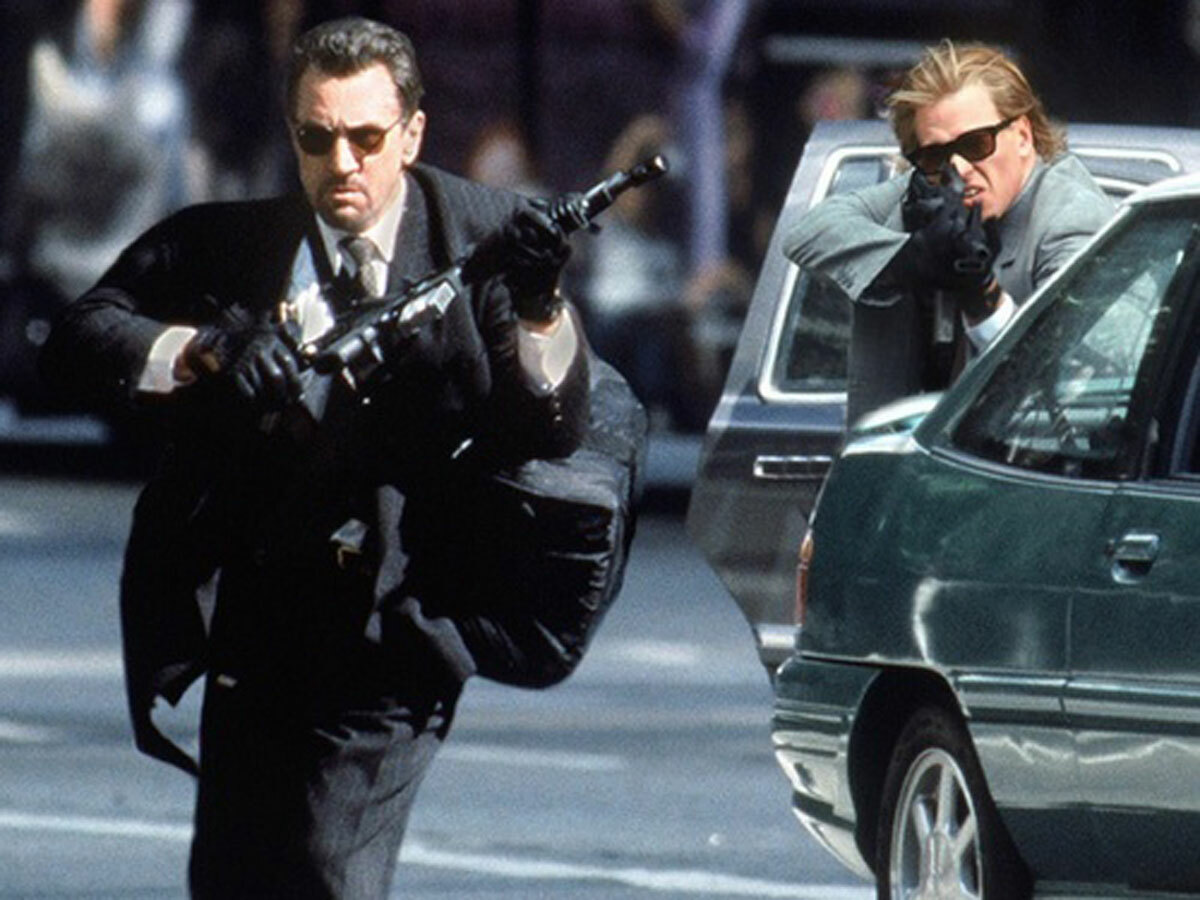 A rare instance of a director remaking his own film, Heat reworked Michael Mann's 1989 TV movie LA Takedown, adding subplots and twists – oh, and Al Pacino and Robert De Niro. Compare the two heist movies side by side, particularly the infamous restaurant confrontation, and some scenes are shot using basically the same script. Would Heat have been as good without the dress rehearsal that was LA Takedown? Hard to say, but the dry run definitely paid off.
House of Wax (2005)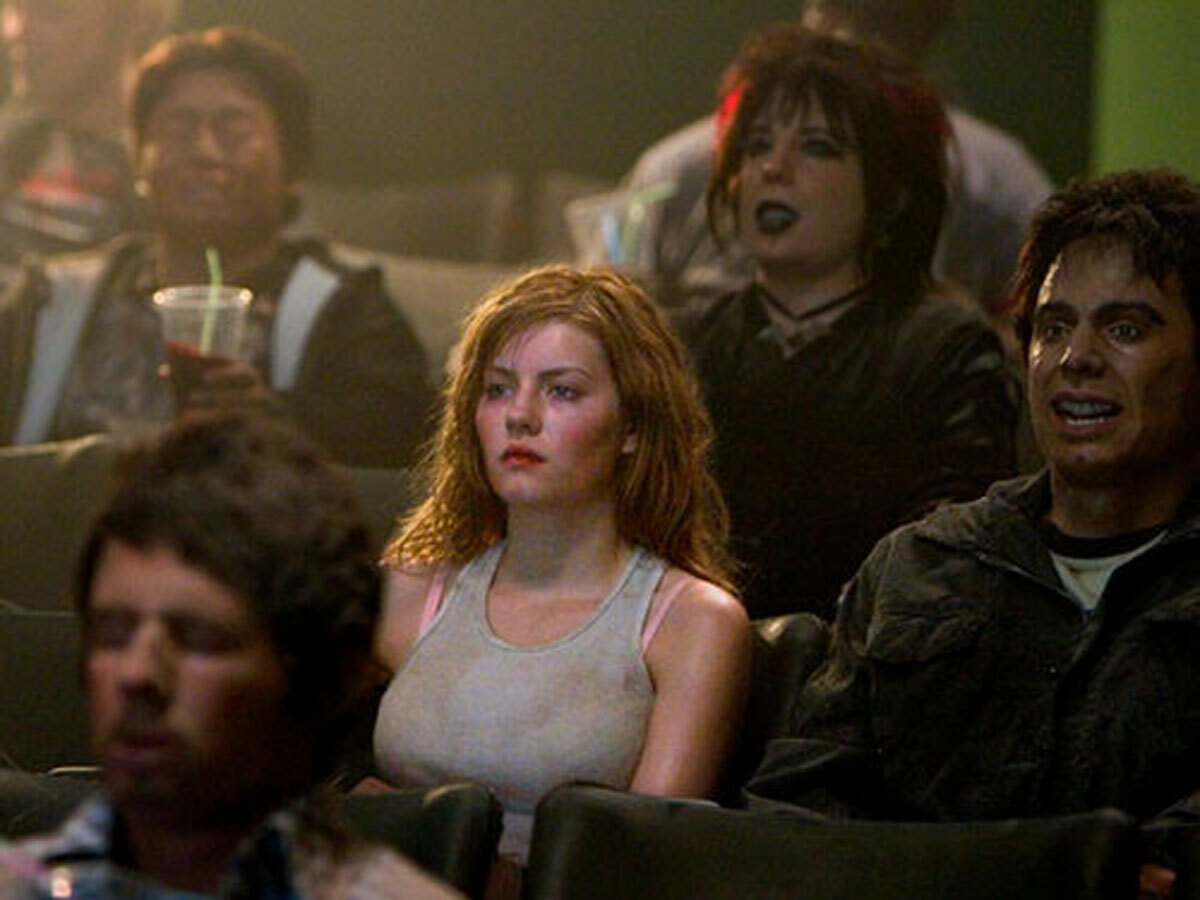 Calling this a remake of the 1953 House of Wax is a bit of a swizz – the original's a camp Gothic confection starring Vincent Price, whereas the 2005 film is a standard teens-stalked-by-murderous-rednecks affair. Starring Paris Hilton. Still, it does have a house that's literally made of wax, which is more than the original managed. And, as the promotional t-shirts said, you get to See Paris Die.
Nosferatu: Phantom der Nacht (1979)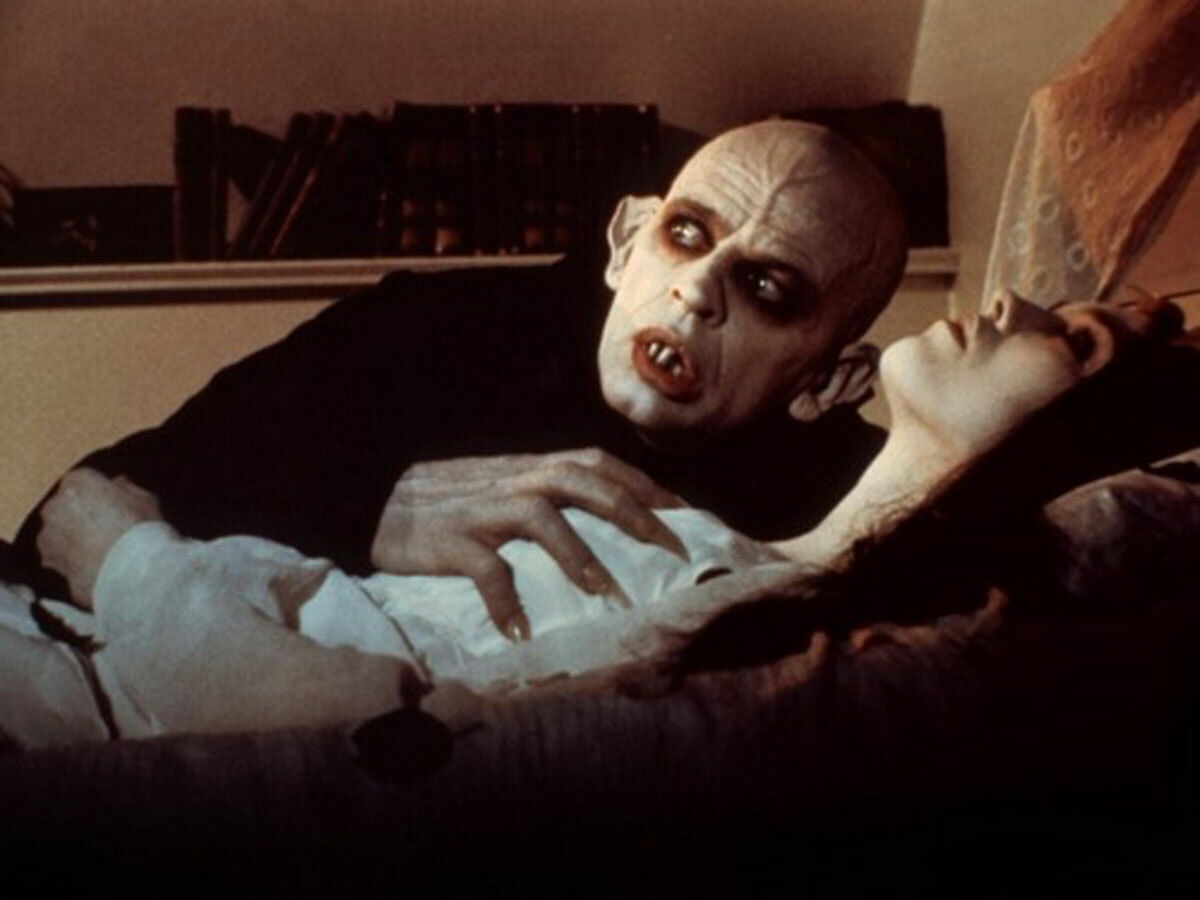 Technically speaking, both Nosferatu films are adaptations of Dracula – but Werner Herzog's Nosferatu The Vampyre is explicitly a remake of the earlier German film, with Klaus Kinski's Dracula clearly based on the bald, feral Count Orlok from the 1922 film. Unsurprisingly, the movie has a rather serious, bleak tone – a contrast to the camp vamps seen in the likes of Dracula AD 1972 and Blacula.
The Man Who Knew Too Much (1956)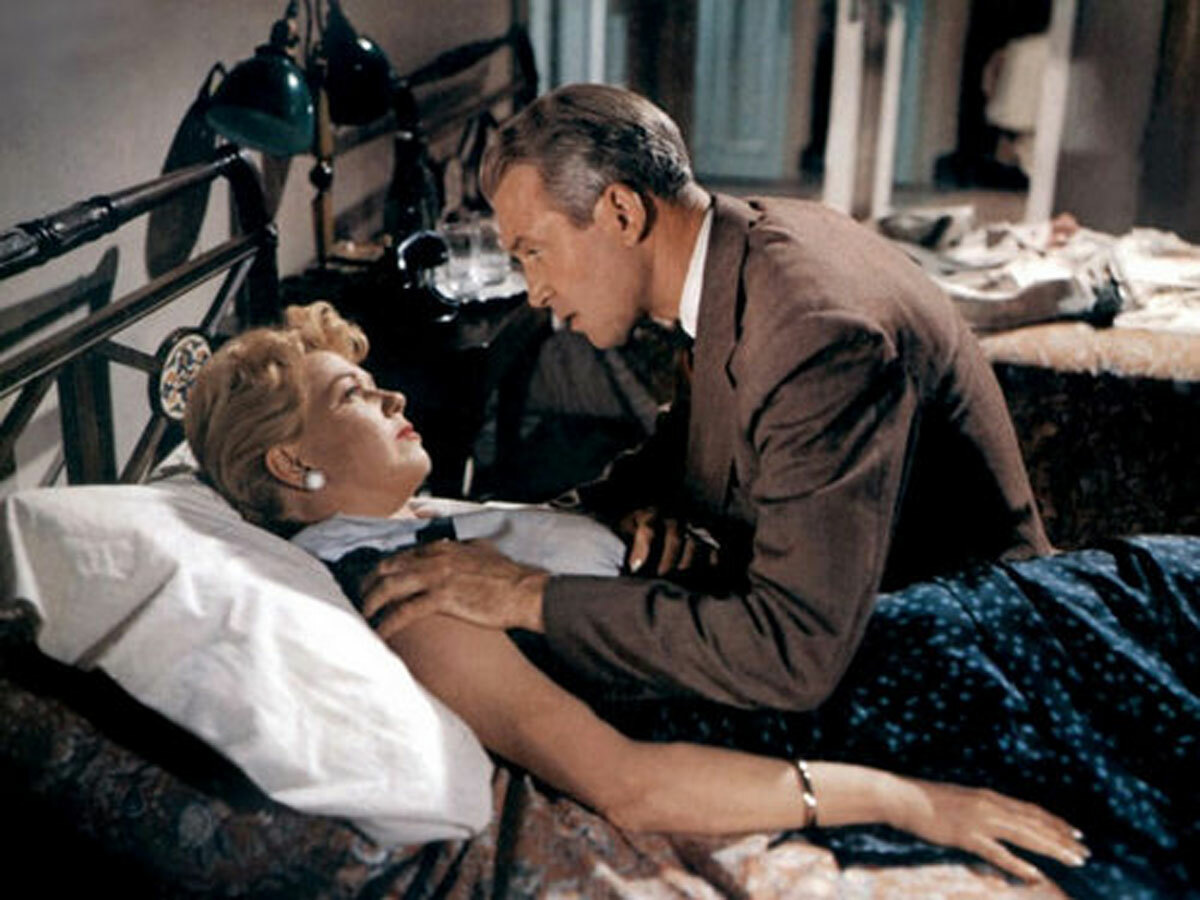 As many said in the wake of Gus van Sant's disastrous Psycho remake, only Alfred Hitchcock gets to remake Alfred Hitchcock films. In this case, he wasn't happy with the 1934 original, considering it to be the work of a "talented amateur". The remake differs substantially from the original, with only the basic plot details – a vacationing family is warned of an impending assassination attempt – remaining constant. Hitchcock explicitly told his screenwriter not to watch the original film or read the script, making this a remake in the truest sense of the word.
Let Me In (2010)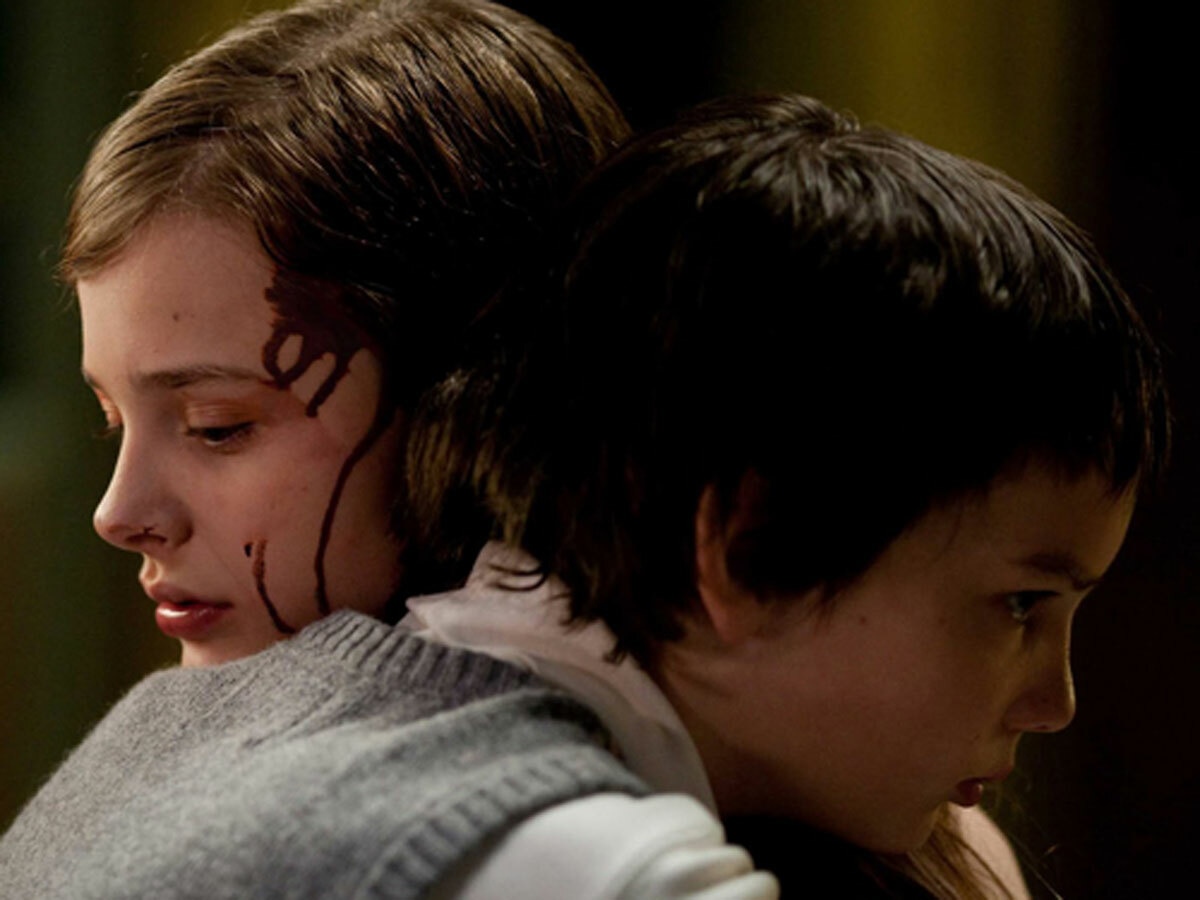 Many feared that a Hollywood version of Let The Right One In would ruin the fragility of the Swedish romance/horror hybrid, which depicts the innocent friendship between an outcast boy and a vampiric girl. However, Let Me In, which was made only three years after the original, was less of a reimagining and, apart from a change of location and character names (and language), stuck rigidly to the Swedish version. Some fans were disappointed with the likeness, but we wouldn't have changed a thing.
Dawn of the Dead (2004)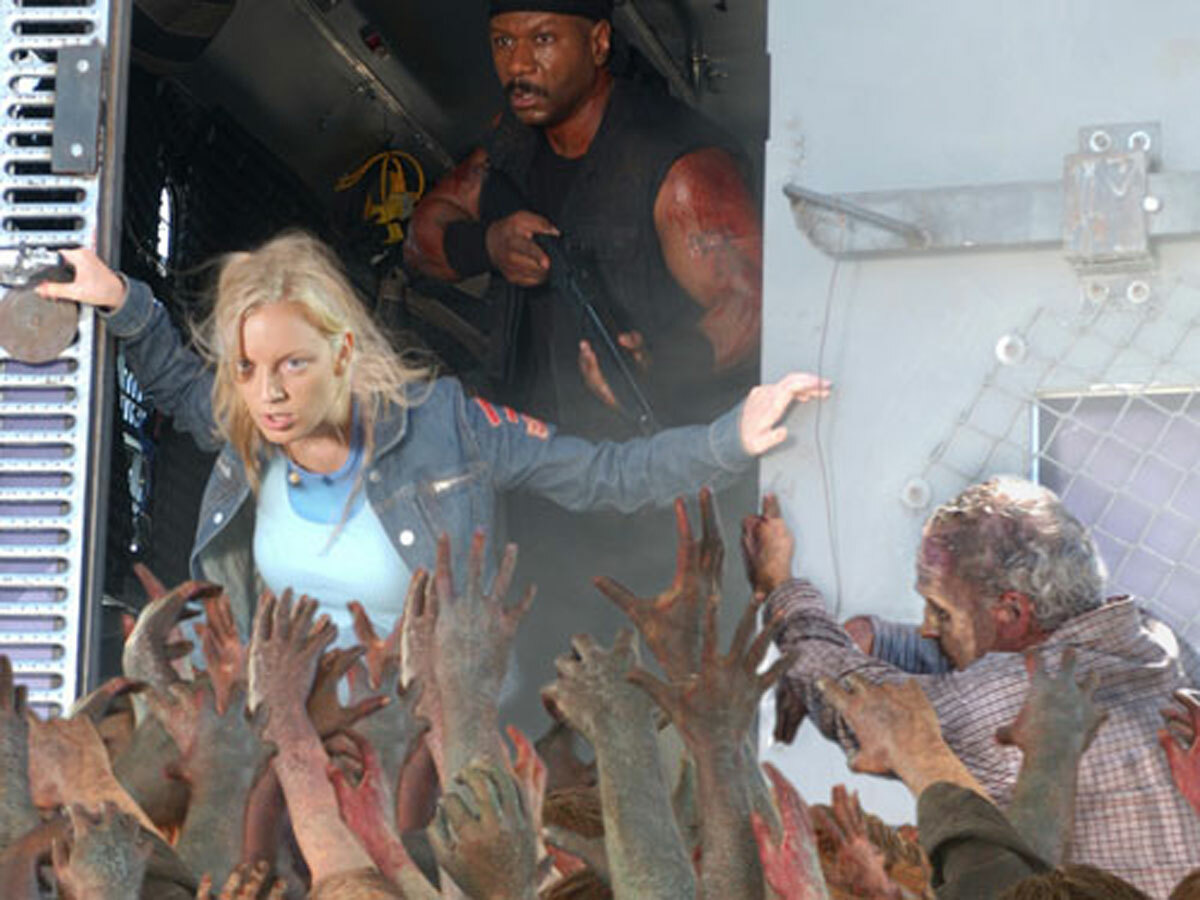 Zack Snyder's Dawn of the Dead remake took George Romero's classic zombie film and dialled it up to 11. Its zombies were faster, its scenes were gorier and its action far more frenetic. While it ramped up the suspense, it lacked the blackly comic, satirical tone of Romero's original. Fortunately, a film called Shaun of the Dead arrived just two weeks later, offering zombie fans a helping of brains to go with Dawn's brawn.
Ocean's Eleven (2001)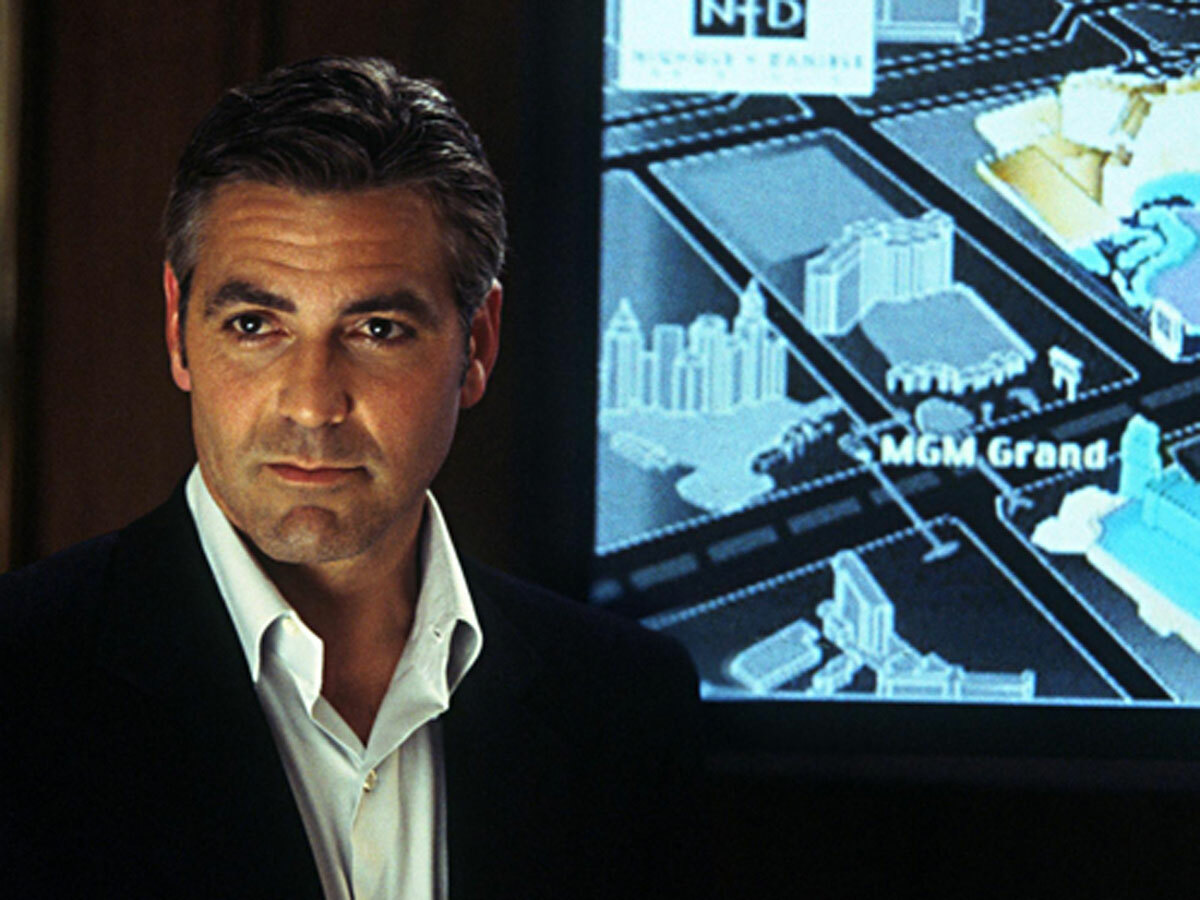 The 1960 original was basically an excuse for Rat Packers Frank Sinatra, Dean Martin and Sammy Davis, Jr to hang out in Vegas. Steven Soderbergh's remake tried to match that suave with a big name cast featuring George Clooney, Brad Pitt, Julia Roberts and Matt Damon. But while the interest surrounding the original began and ended with its cast, the reworking offered a twist-heavy casino heist plotline that entertained far more than the Sixties version.
The Birdcage (1996)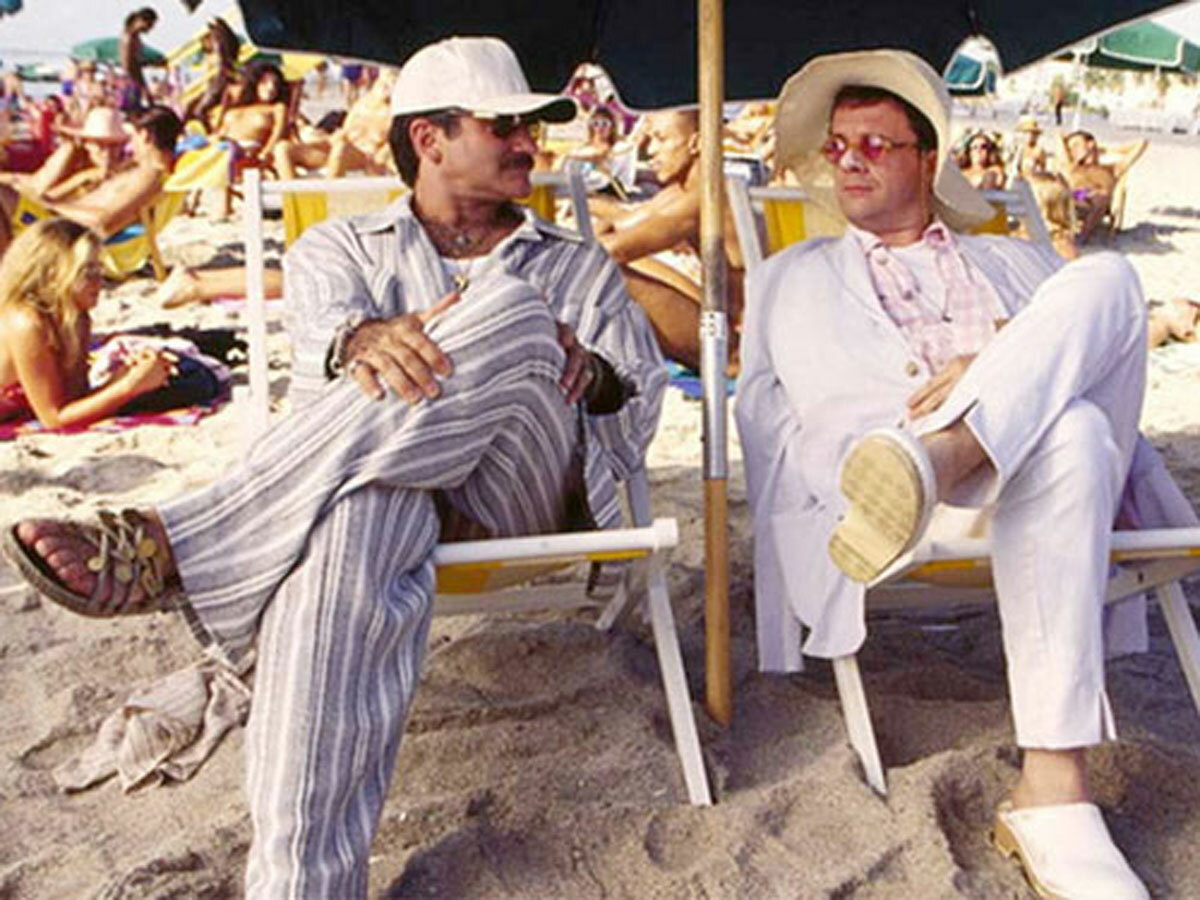 Based on 1978's La Cage aux Folles, The Birdcage sees Robin Williams embrace his feminine side as the gay owner of a Miami drag club whose son is about to marry the daughter of an old-fashioned, strict senator. A cavalcade of cover-up hijinks ensue as the visiting future in-laws are treated to a bumbling charade of over-the-top straightness. Warning: Hank Azaria features wearing hotpants and little else – just a heads up.
Insomnia (2002)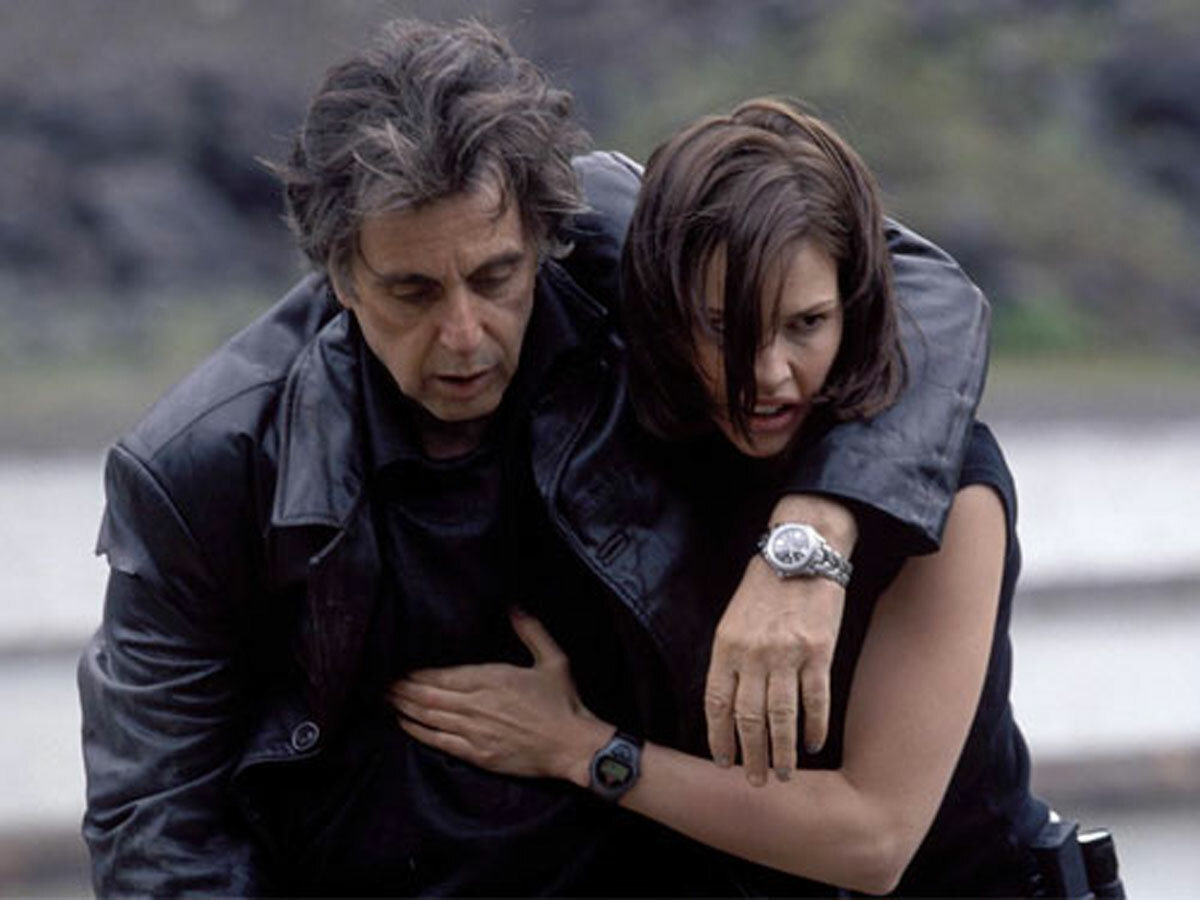 Christopher Nolan orchestrates as Hilary Swank and Robin Williams star in this remake of the 1997 Norwegian version, which sees an LAPD Detective (Al Pacino) battle against a never-setting sun and a chronic inability to sleep. Mind you, murders, cover-ups and internal investigations would have us struggling for a decent night's kip too.
The Grudge (2004)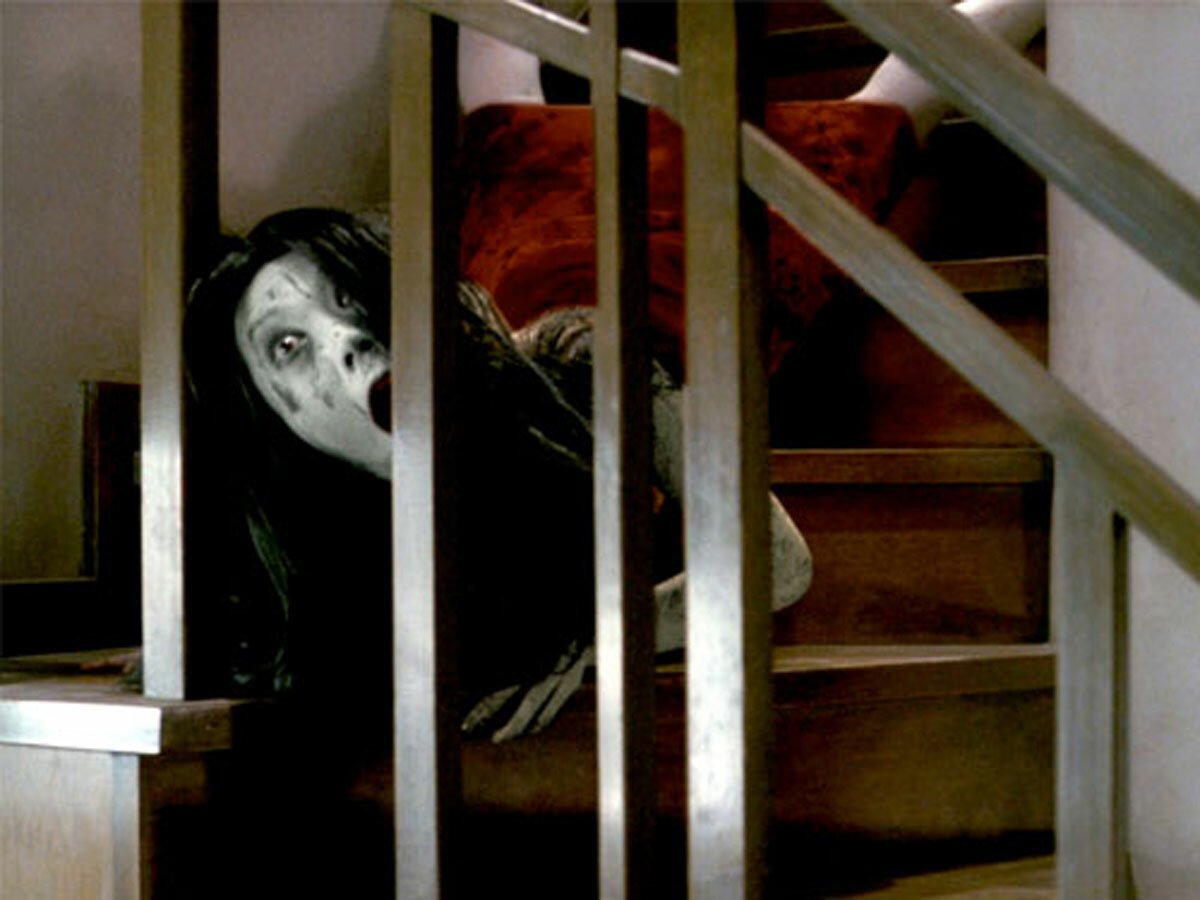 Love creepy floor-crawling girls in awkward poses? Then you'll love The Grudge. Inspired by the Japanese-made Ju-on: The Grudge, this horror remake centres around a curse that is born when someone dies in either a powerful rage or extreme sadness. You wouldn't want to live in the film's focal setting: a house where a bunch of murders and suicides have taken place. Obviously.
More like this: 10 of the best space opera games ever