25 best car movies ever
The best car movies of all time, in no particular order, are...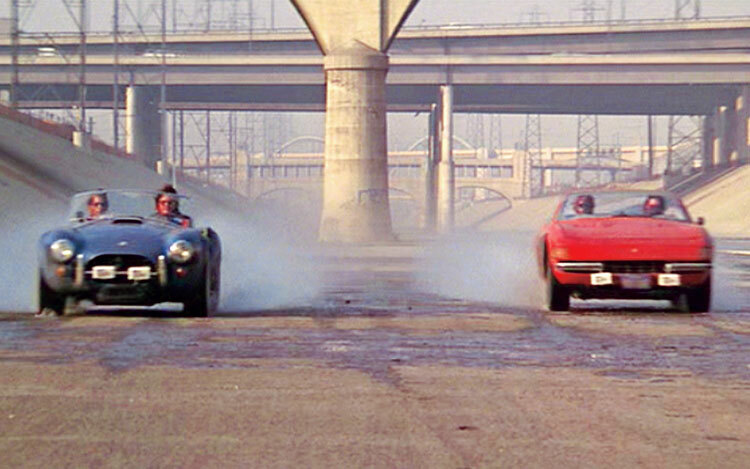 The best car movies of all time, in no particular order, are…
The Gumball Rally (1976)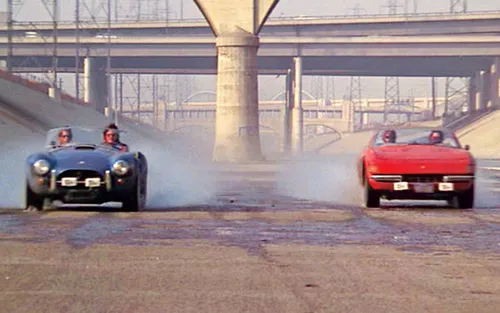 A fine blend of fast classic cars, excess and silliness makes for the best road-race movie ever. The scene where the Daytona and Cobra race through the LA River is a nugget of cinema gold.
Smokey and the Bandit (1977)
While generally being roguish on the roads, Bandit (Burt Reynolds) picks up Sally Fields and runs rings around the sheriff, Jackie Gleason. If you don't want a Trans Am after watching this, you don't have an ounce of petrol in your veins.
Le Mans (1971)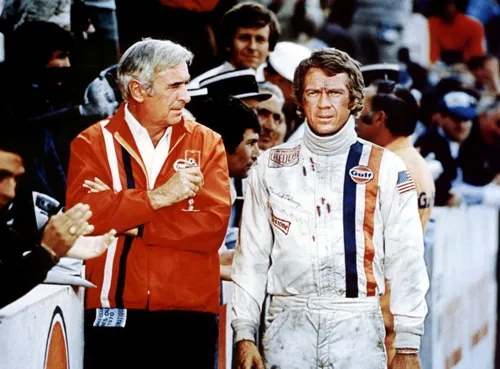 Obsessed petrolhead Steve McQueen plays a racing driver trying to win the Le Mans 24-hour race. Despite the fact that McQueen and the rest of the cast don't speak for the first 37 minutes, this is still as engrossing as motorsport movies get, with the feel and realism of a documentary.
Grand Prix (1966)
An all-star cast tries to capture the glamour and danger of 1960s Formula One. A bit cheesier than it should've been, but if you want to get a feel for motor racing of that era, there aren't many better alternatives.
Cannonball Run (1981)
Burt Reynolds, Roger Moore, Farrah Fawcett, Dean Martin, Sammy Davis Jr, Jackie Chan, Peter Fonda… It's a conveyor belt of all-starredness that just keeps rolling until the finish line.
Chitty Chitty Bang Bang (1968)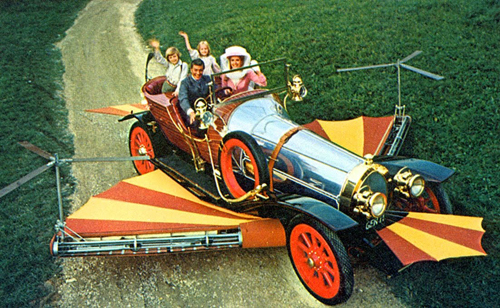 There are few cars more famous than the flying, misfiring resto job of Caractacus Potts (Dick Van Dyke). If you haven't seen it, you haven't had a childhood. But you also haven't been plagued by nightmares about the child catcher like the rest of us.
Genevieve (1953)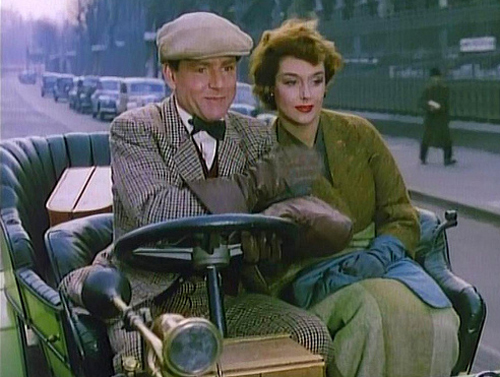 Charming tale of two classic-car enthusiasts embarking on the London to Brighton vintage rally. Despite them pootling along at little more than walking pace, it all gets a bit competitive and, before you know it, they've made a wager that the last one to Brighton hands over their car. In case you were wondering, Genevieve is the name of one of their ancient jalopies.
Vanishing Point (1971)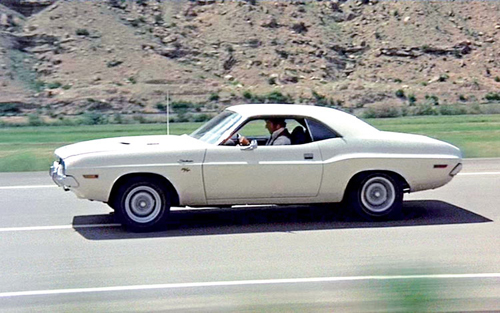 Kowalski's hired to deliver a Dodge Challenger from Colorado to San Francisco. But just to liven things up, he takes a bet that he can't do the trip in under 15 hours…
The Wraith (1986)
Great soundtrack, silly storyline, adrenaline-packed car chases and explosions – what more could you want from a movie? Charlie Sheen stars as the wraith of the title, returning in a mean-looking car to gain vengeance on the road gang that killed him. Despite being dead, he still manages to get off with Sherilyn Fenn – there's just no stopping Charlie Sheen's libido, is there?
Bullitt (1968)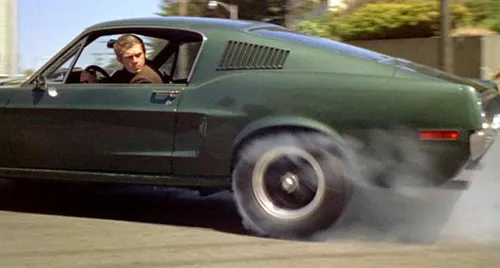 There's some kind of plot in there, honest; it's not just a shameless excuse for Steve McQueen to tear up the streets of San Francisco in a Ford Mustang Fastback. There's something about him being a cop, maybe tracking someone… Nope, it's gone. Let's watch that car chase again.
Days of Thunder (1990)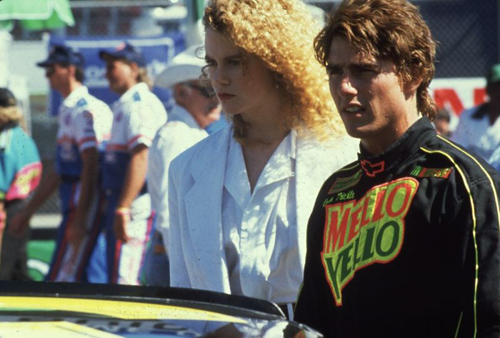 Top Gun with cars. It's even directed by the same man, Tony Scott, brother of Ridley. Tom Cruise is Cole Trickle, a NASCAR driver with a problem doing what he's told – a bit of a maverick, you might say. There's a homoerotic confrontation with his rival, plus a grizzled instructor (okay, team boss) and an authority-figure love interest (Nicole Kidman). So silly and familiar that you can't help but enjoy it.
The Love Bug (1968)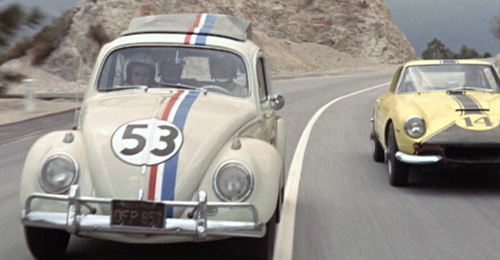 The movie that launched a million Herbie movies. Well, another five. Anyway, even hardened car nuts get a bit teary eyed at the scene where Herbie the sentient VW Beetle attempts to commit suicide. Well, wouldn't you if you looked like a jelly mould and had to rely on an air-cooled flat-four?
The Fast and the Furious (2001)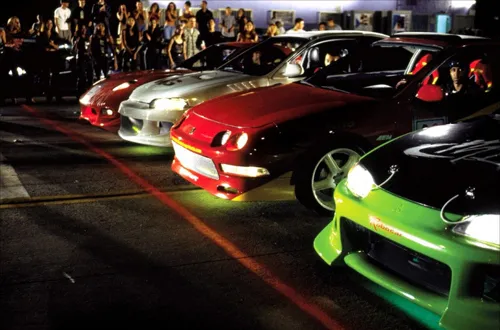 Now tainted by endless, far dumber sequels, this original had just the right amount of far-fetchedness to make it a fun-packed ride. Thankfully it wasn't enough to resuscitate the dying Max Power generation of plastic-bodykit fitters, and the boy-racer thrills stayed firmly on the big screen where they belong. "I need NOS!"
Gone in 60 Seconds (1974)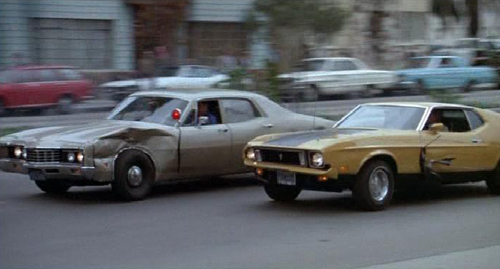 Never mind the ridiculous Nic Cage remake; this original has all the car thievery you could need. Maindrian Pace and his gang are commissioned to steal 48 cars, including a troublesome Ford Mustang nicknamed "Eleanor", but the cops have their scent and are ready to give them a darn good sniffing.
American Graffiti (1973)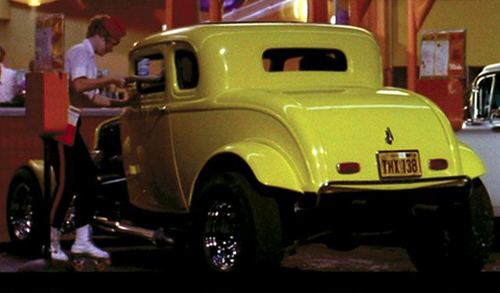 Before they have to leave for college in the morning, a couple of students (Richard Dreyfuss and Ron Howard) take a cruise down the strip for one last adventure. The George Lucas classic that doesn't involve space.
The Driver (1978)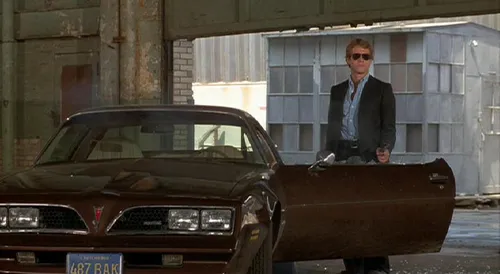 Getaway driver Ryan O'Neal is being hunted down by mean cop Bruce Dern. Directed by Walter Hill, who went on to make the similarly must-see movies The Warriors and Southern Comfort.
Mad Max 2 (1981)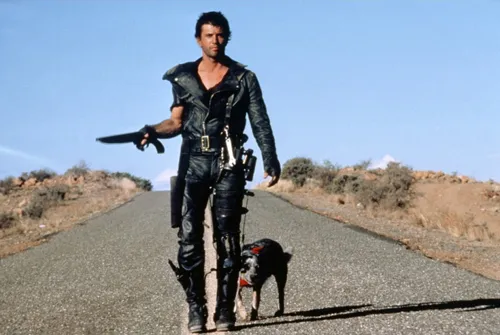 The difference between this sequel and the original is much like that between suspense-filled horror Alien and its action-packed successor Aliens. Very different kettles of diesel. But whether or not you think Mad Max 2 is the better movie, there's plenty of thrills and automotive butchery in this post-apocalyptic tale of a settlement under siege.
Death Race 2000 (1975)
Post-apocalyptic motorsport is all about pedestrian roadkill, according to this '70s B-movie. David Carradine and Sylvester Stallone are among the drivers racing to get to the finish line while accumulating enough points from taking out street-crossing grannies.
Taxi (1998)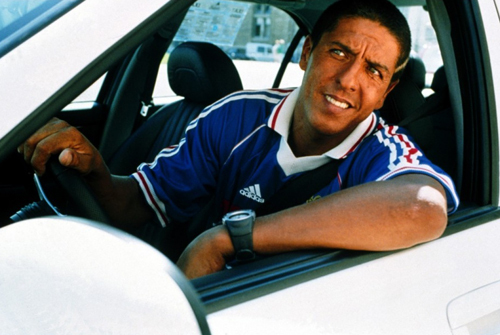 Wipe any memory you may have of the Hollywood remake starring Queen Latifah; this French original is the real deal. Cab driver Samy Naceri has a few tricks under his bonnet that come in handy when he helps the police track some German bank robbers. Look out for a young Marion Cotillard as our hero's girlfriend.
3: The Dale Earnhardt Story (2004)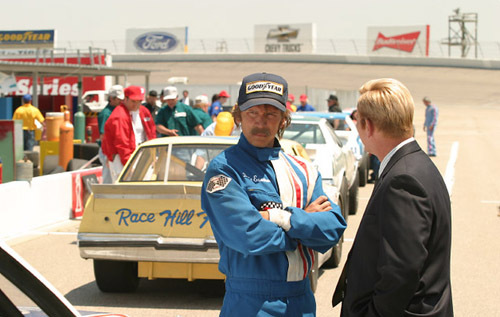 Barry Pepper plays the legendary NASCAR champion in this excellent biopic, helmed by Russell Mulcahy, the director of Highlander. Between them they don't shy away from the fact that Dale Earnhardt Sr was a proper hardass as well as possibly the best driver the Winston Cup's ever seen.
The Italian Job (1969)
"You're only supposed to blow the bloody doors off!" This crime caper is one of the best British films ever made, and helped to sell a million Minis. How anyone ever convinced Mark Wahlberg he could step into Michael Caine's shoes in the 2003 remake, we'll never know.
Cars (2006)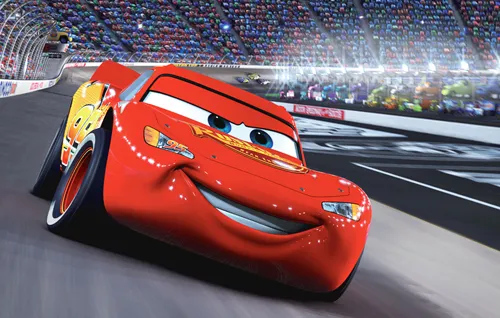 In a world inhabited by talking cars, the champion racer is Lightning McQueen (voiced by Owen Wilson). On the way to his next race, the egotistical little hotshot gets waylaid in a small town called Radiator Springs and gets a taste of his own exhaust fumes from the resident automobiles.
The Yellow Rolls-Royce (1964)
A sentimental tale of a car and its various owners, including a marchioness, a gangster's moll and a socialite mixed up in the outbreak of World War II. Essentially three separate stories, the yellow Rolls-Royce is the only thread linking the three. A great ensemble cast stops it becoming too schmaltzy.
The Great Race (1965)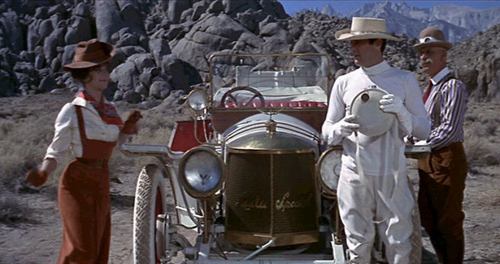 Tony Curtis' character's name, The Great Leslie, tells you all about the level of seriousness here. The professional daredevil takes part in a race across three continents, competing against the dastardly duo of Jack Lemmon and Peter Falk. If you like this, Tony Curtis plays much the same character in the similar Those Daring Young Men In Their Jaunty Jalopies (aka Monte Carlo or Bust!).
No Man's Land (1987)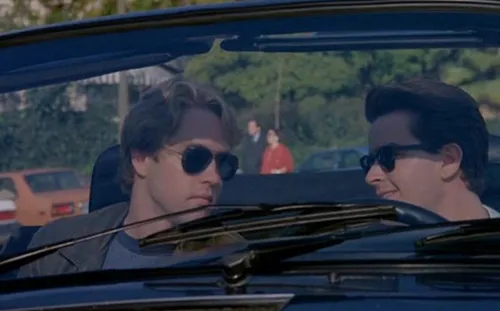 D B Sweeney plays a Porsche-obsessed cop going undercover to crack the Porsche-thieving gang run by charismatic rich kid Charlie Sheen. Predictably, Sweeney gets sucked in too deep, but it's all too fun to worry about the predictable plot. And you'll so want a whaletail 911 by the end.
Yes, we know some of you will wonder why Goldfinger isn't on the list, but we decided it was too much about being a secret agent and not enough about cars. So there. If there are any others you think we missed out on, let us know in the comments below.
More like this: 25 best plane movies ever