Suunto's new Vertical GPS watch straps in offline maps
Vertically ready for outdoor adventures with solar charging, offline maps, and weather forecasting,
When it comes to outdoor adventure gear, there's some seriously capable kit available. And Suunto's latest GPS watch joins those rankings with plenty of features to accompany your next adrenaline rush. The Vertical packs in offline maps, solar charging, weather forecasting, and plenty of battery to go round.
Suunto combines Finnish design with premium materials to make the Vertical extra durable. You'll find sapphire glass, stainless steel, and titanium, depending on the model. All materials are military-graded, and have been extensively tested in multiple terrains. The watch was also produced in a factory that uses 100% renewable energy, so is a little kinder to the planet. As for features, there's not much that the Vertical can't do.
The GPS watch comes with detailed outdoor maps that you can access from your watch offline for no charge. You can use different map styles to view your terrain, including a full colour option. With the Vertical, you can also view contour lines, road surface types, water, paths, and important landmarks. Plus, you can take advantage of Suunto's route planning options in the companion app.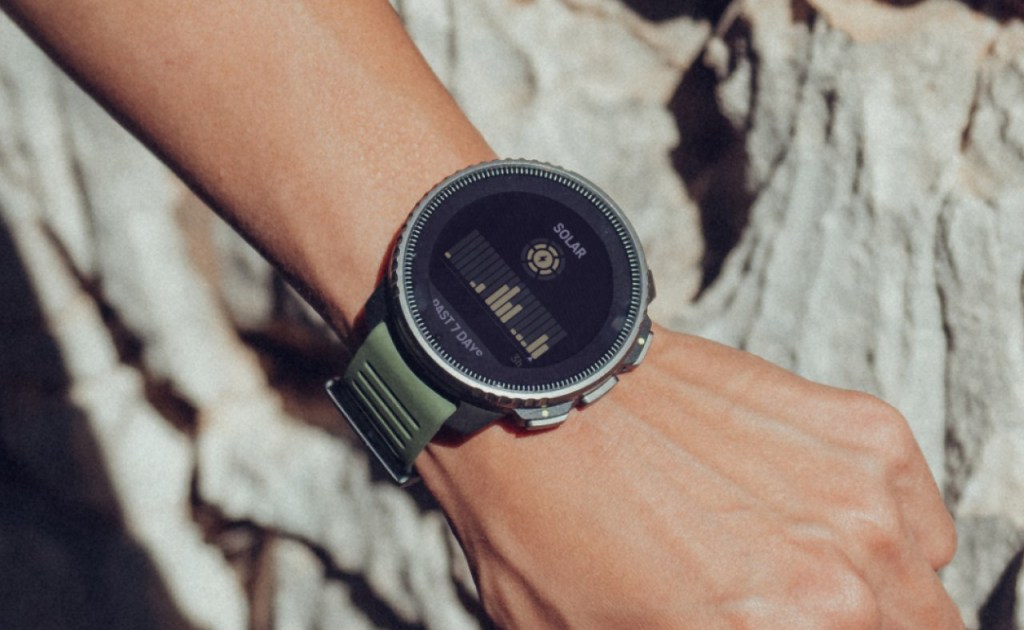 In challenging environments, the weather can change quickly and unexpectedly. The Vertical takes matters into its own hands, packing in an altimeter, barometer, and compass to help you find your bearings. It also syncs up with the latest weather reports for accurate data, and will send alerts for storms, sunset, and sunrise.
Suunto's latest watch can tackle everyday activities back at home, too. It offers over 95 different sports tracking modes, ranging from running and cycling to swimming and skiing. And how can it handle all of this? With a whopper of a battery, of course! You can squeeze 85 hours of exercise tracking out of the Vertical on its most accurate GPS setting. If that wasn't impressive enough, you can eek this out to 60 days in the everyday mode. Plus, the titanium models come with solar charging, helping you juice up on the move.
Need a seriously high-specced tracker for your next outdoor adventure? Suunto's new Vertical GPS watch is available to pre-order directly from the brand as of 9 May. The standard stainless-steel model is available in four colours from $630/£560, while the more premium titanium model with solar charging starts at $840/£735. All eight models will make their way on to wrists on 16 May.