Roku takes tellies into its own hands with launch of budget TV range
Roku in one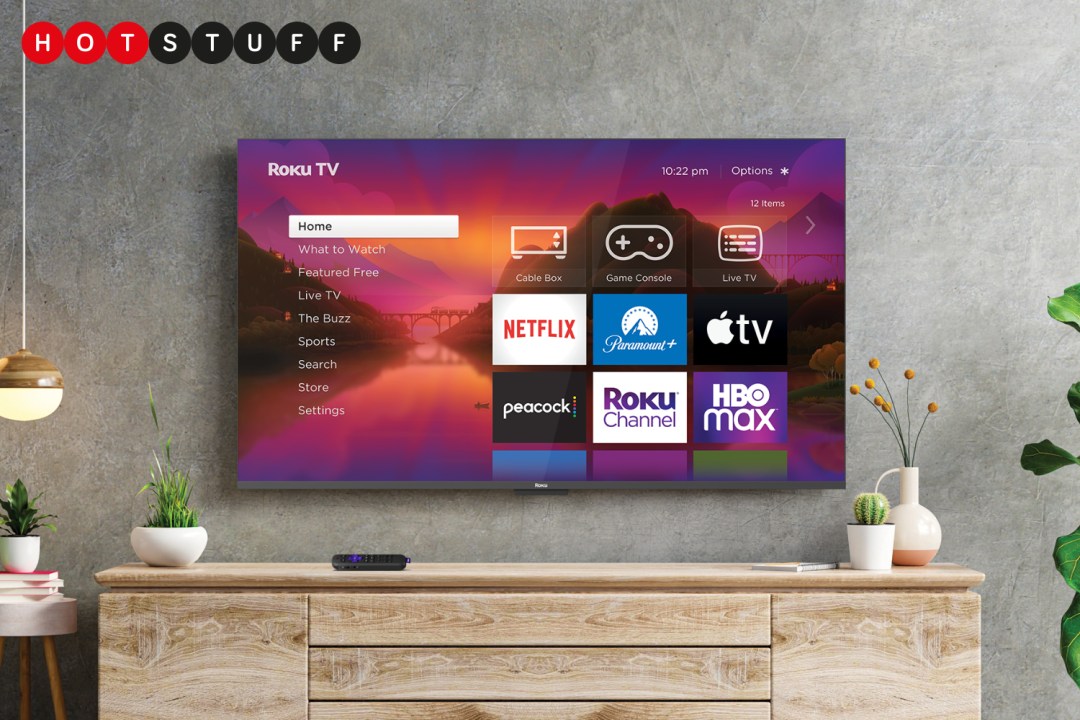 While Roku is a firm living room favourite, the brand's been tucked away in little streaming boxes or dongles – until now. Roku is taking tellies into its own hands, and launching a range of budget TVs. Featuring standard and premium options, the new gogglebox line-up took to the CES exhibition floors to impress viewers.
Across the range, there will be both Select and Plus categories. You'll be able to pick between HD and 4K configs, or swisher remotes with handy extra features such as Find My Remote. The stand-out feature of these tellies is Roku's popular streaming interface. Using the same interface as the streaming boxes, you'll find things familiar, save for a few extra telly settings.
You'll have quick access to all of your favourite streaming apps straight from the new TV. Unfortunately, none of the models sport an OLED panel – but Roku did release specifications for partners to make Roku-certified OLEDs. As for the screen itself, the brand is yet to share too many details. We do, however, know that the Plus series models will come with local dimming. Plus, you can easily hook the telly up to Roku's new wireless soundbar, also debuted at CES.
Keen to strap Roku's latest to your wall? The brand's new line of tellies will be available in spring 2023. You'll be able to pick from 11 different models, with sizes ranging from 24-inches to 75-inches. Prices will range from $119 to $999 (UK pricing to be confirmed), which definitely comes in at the lower end of the market.