Pioneer's DDJ-FLX10 controller can mash up tracks on the fly
Turns tepid tracks into full-on floor fillers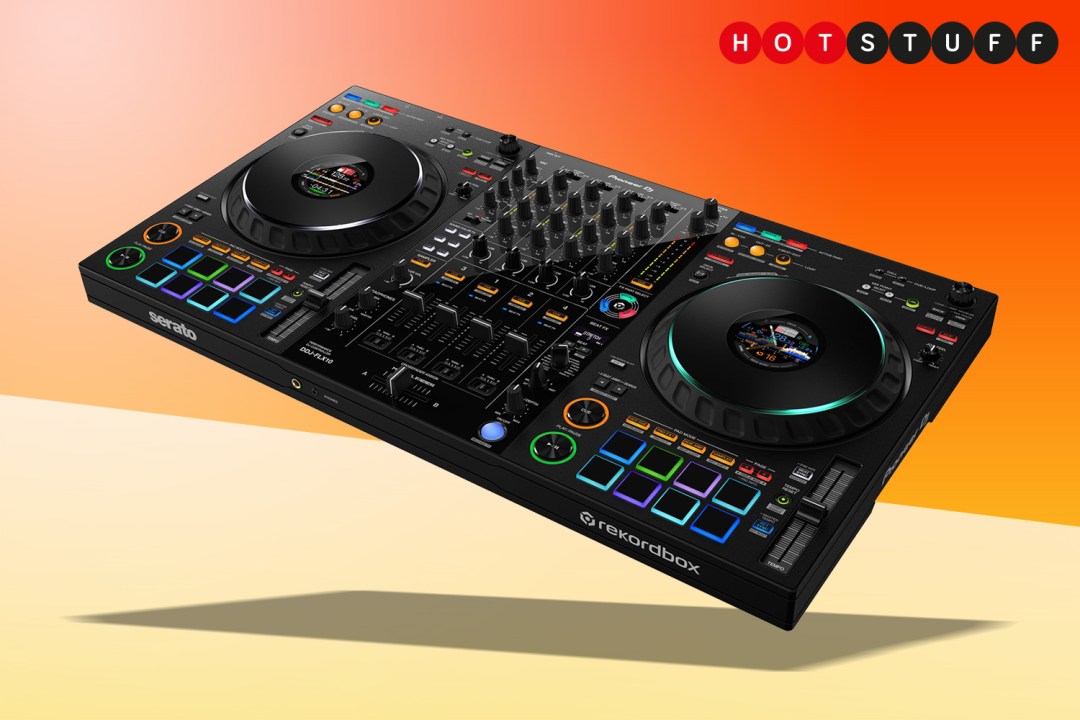 DJs wanting to advance beyond simply simply slinging records might think about locking themselves in the studio to produce tracks – but where's the fun in that? Pioneer's new DDJ-FLX10 4-channel controller goes big on live mashups, so you can blend tracks mid-performance.
New track separation tech powered by industry-standard software rekordbox splits songs loaded into the controller's library into vocals, drums and other instruments, so you can chop them up and lay them over other tracks mid-set. Dedicated buttons with colour-coded LEDs put all three in easy reach, while the customisable jog wheel displays show even more fine-grain info than was on show for the ever-popular DDJ-1000. Four different display modes let you pick the amount of detail, while the jog wheels themselves light up different colours to indicate different playing parts of a track.
It's fully compatible with other DJ software like Serato DJ Pro, and also plays nicely with the new Mix Point Link tool found in rekordbox for seamless transitions without having to count down or physically press play. That'll be handy if you're busy juggling some choice cuts on the other side of the controller. A DMX output also means there's no need to lug an external interface around to control external lighting rigs – it can all be done through rekordbox, either manually between gigs or automatically based on BPM.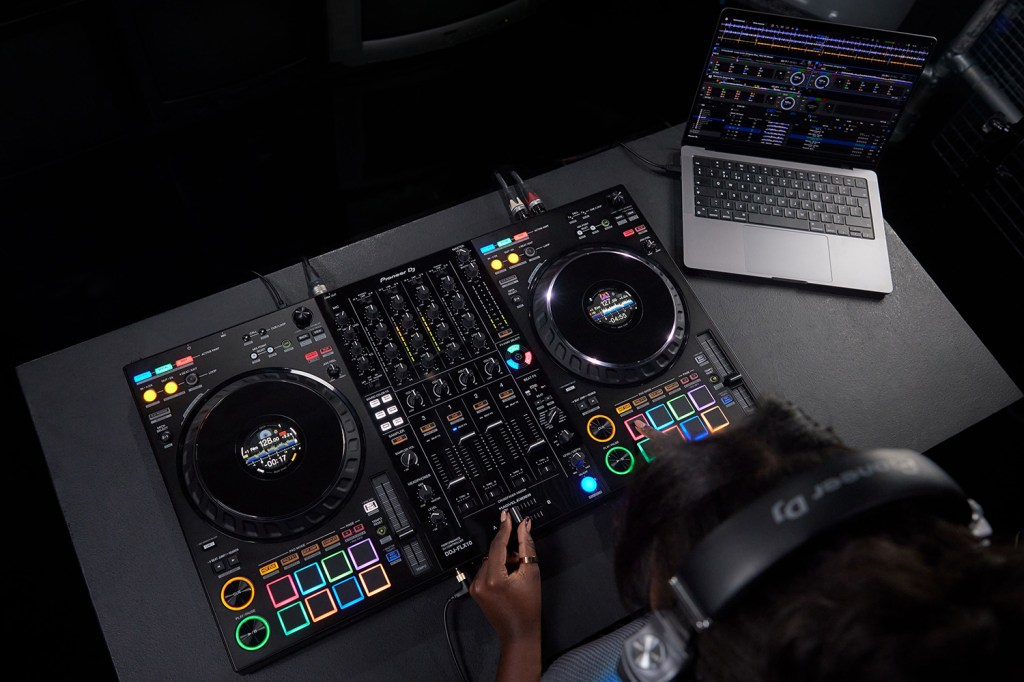 Pioneer has also upgraded the faders with new 4-sensor sliders, up from 2-sensor ones on the DDJ-1000, for accurate volume adjustment and crossfading no matter how minuscule the movement.
There's plenty more to keep the party going, including a generous 16 effects pads (eight per side), instant track doubling for scratching on the second deck, and a USB-C connection for single cable connection to a laptop.
The DDJ-FLX10 is on sale right now for £1469, from all of Pioneer DJ's usual stockists.