Nike Vaporfly 3 might change the running game (again)
The popular running shoes get an upgrade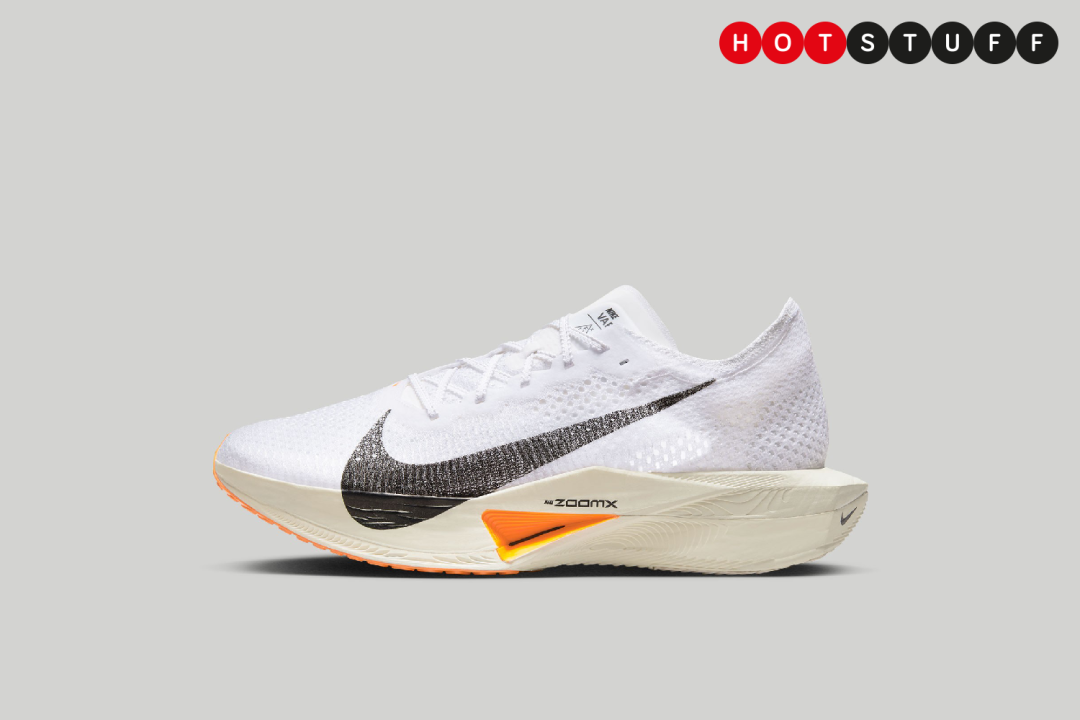 The sport world changed in 2019 when Eliud Kipchoge ran a marathon in under two hours. One hour, 59 minutes and 40 seconds, to be exact. It was an achievement few thought humanly possible. Kipchoge is a once in a generation talent, but he was aided by a then-unreleased pair of running shoes: the Nike Alphafly, which pretty much changed the long-distance running game overnight. Records were broken as competitors scrambled to create their own speedy shoe. Now, pretty much all new running shoes come with a chunky layer of foam. That includes Nike's newest creation, the Vaporfly 3.
Nike says the revamped trainer offers improved stability and more energy return on past models. The unique design pushes runners to hit the tarmac toes first, which encourages optimum form, and hopefully helps you achieve a few personal bests.
The Vaporfly 3 is also lighter than past models, shaving around 4% of weight from the Vaporfly 2, while still retaining the carbon fiber Flyplate. Nike also says the Vaporfly 3 comes with a greater energy return thanks to a bigger ZoomX foam midsole, which essentially allows the runner to use less energy while maintaining pace.
The Vaporfly line has solidified itself as one of the most popular shoes for marathoners and ultra marathoners, but they take some getting used to. Nike has addressed some of these issues, which mostly relate to the midsole causing some extra wobble while running. Now, small ridges cover the bottom of the Vaporfly 3 sole to help boost stability and reduce slip.
The Vaporfly 3 goes on sale for £235 ($250) on March 6 via nike.com and select stores. It is initially available in the 'Prototype' colorway, which features a granulated black swoosh against an all-white backdrop, with more colours arriving soon.