New Fujifilm XApp seamlessly syncs your CSC snaps
GFX and X Series partner app picks up speed and features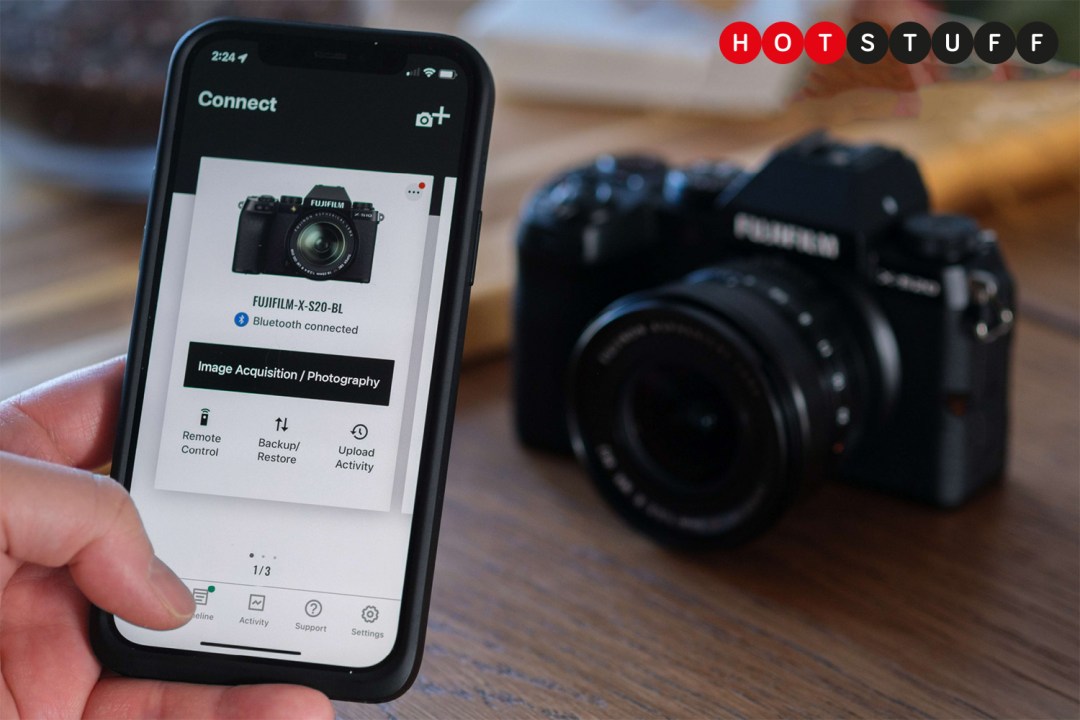 Fuji has overhauled its smartphone companion app, bringing a faster connection and expanded feature set for a whole host of its mirrorless and fixed-lens cameras. The Fujifilm XApp also gains a new Timeline mode, which automatically bundles all your snaps into a photo diary.
As well as transferring your images, Timeline will also record the camera and lens used, shooting location and number of shots taken, giving a bit more context to each set of shots.
Supported cameras include the GFX100, GFX100S and GFX50S II medium format models, X-H2S and X-H2, X-Pro3, X-T5, X-T4 and X-T3, X-T30 II and X-T30, X-100V, X-S10 and X-E4, along with the newly-announced X-S20.
The XApp carries over all the features found in Fuji's existing Camera Remote app, including remote shooting and image transfers from a connected camera. The firm says it'll be more stable, beam pics between devices at a faster rate, and work independently of the camera once you've done the initial Bluetooth pairing.
Live view also makes an appearance for hands-free shooting using a tripod, with a new Backup/Restore function that can recall specific camera settings without having to touch the camera. You could save a bunch for different scenarios, then toggle them quickly from your phone – or even to multiple cameras at once, if you're rocking a multi-cam setup.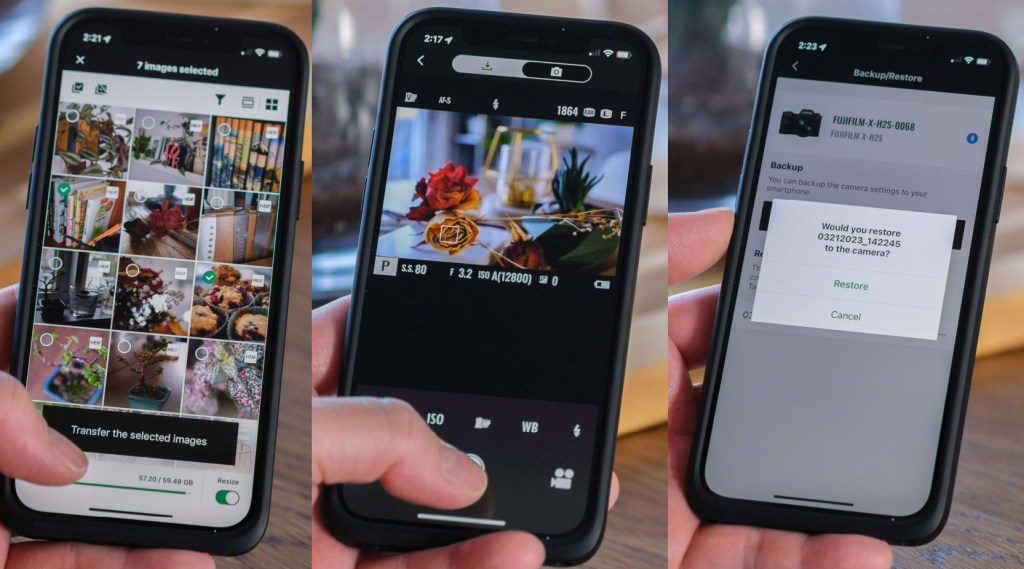 The app will also get push notifications alerting you when new camera firmware is available to download, so you don't have to manually check the Fuji support website.
The Fujifilm XApp will be available to download from tomorrow, the 25th of May, for iOS and Android. If you've got a supported GFX or X-series camera, compatible firmware should be available to download at the same time.