LG's latest CineBeam portable projector blasts 4K HDR content
Beam big or go home – projecting content up to 120-inches.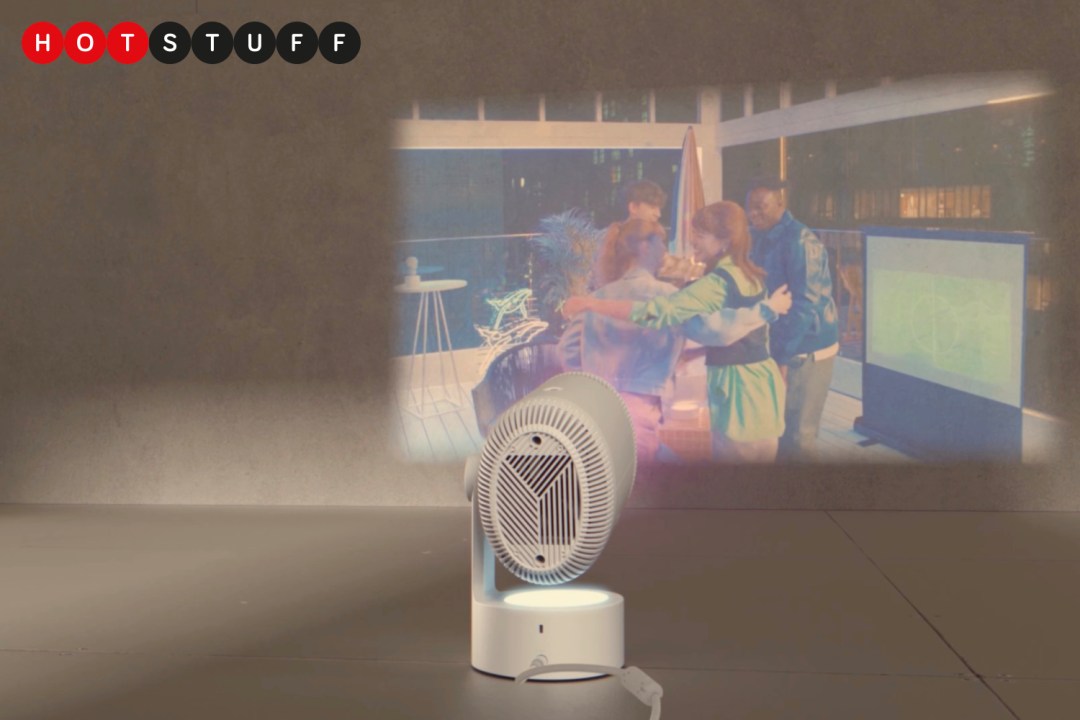 When it comes to trying to create the perfect home cinema set-up, you've more than likely considered a projector. But they're big, expensive, and really fiddly. Fortunately, LG's latest CineBeam projector, the PU700R, is a portable short-throw option that you can set up in your living room and then take on the go. For those familiar with projectors, you'll notice that LG's latest offering is very similar to Samsung's Freestyle – though cranks things up a notch.
The CineBeam displays 4K HDR content on a projected screen up to 120-inches. And all of that from a projector that you can chuck in a bag and take with you for outdoor watching.
LG's PU700R CineBeam projector is a portable short-throw offering, meaning it can project content from shorter distances. It can beam out a picture from 60-inches up to 120-inches – far larger than most tellies on offer. There's an auto screen adjustment feature that lets the projector optimise the screen alignment and focus. Plus, you can rotate the projector up to 90-degrees, so there's full range of motion for your display.
Not only this, but the latest CineBeam displays content in 4K UHD with support for HDR10. It even includes HLG and Dynamic Tone Mapping for a more even colour that optimises brightness and keeps details clear. This bit of kit gets seriously bright as well. There's a 1000 ANSI lumens LED bulb inside, which LG reckons will last up 30000 hours – that's quite a few movie nights. Since the bulb is so bright, you'll be able to watch content indoors and out.
Software wise, the PU700R CineBeam runs on LG's webOS – just as it uses for TVs. Here, you can access all manner of streaming services, smart features, and even the web. There's also support for AirPlay 2.0 and Android ScreenShare, so you can easily cast content from your device. There's Bluetooth for your audio, allowing you to hook the speaker up to a set of speakers. And for those that prefer wired connections, you'll find USB-A, USB-C, and HDMI 2.1 ports on the projector.
Ready to take your movies on the go? LG's PU700R CineBeam is available to order from LG directly for $1699 in the US. Currently, it's only available state-side, with no word on international availability. However, we'd expect the projector to make its way into other markets at a later date.