Lego unveils all new Star Wars The Mandalorian Razor Crest set, and it's a pricey one
Mando god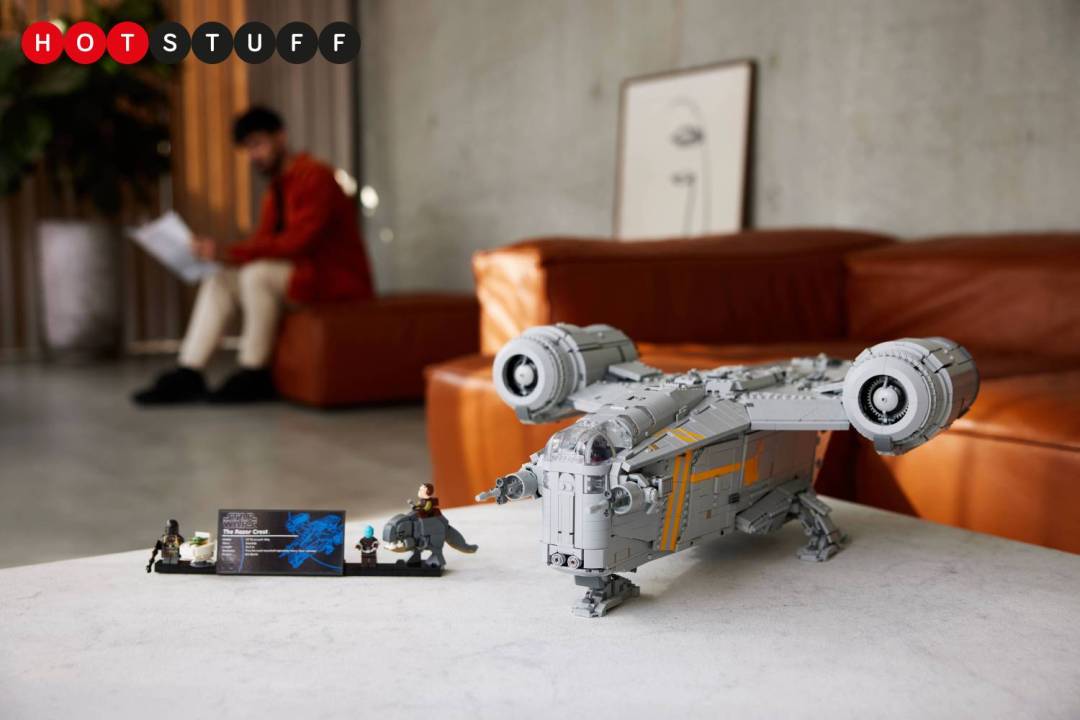 Star Wars might be all about Andor at the moment, but fans of The Mandalorian can look forward to Din Djarin and Baby Yo…sorry, Grogu's eventual return with a brand new Razor Crest Lego set.
This isn't the first brickified Razor Crest to hit shelves, but it's comfortably the largest, measuring 72cm in length and made up of 6,187 pieces. The new Lego Star Wars Razor Crest Ultimate Collector Series set features removable engines and a cockpit, an escape pod, and a minifigure-size carbon freezing chamber. You also get four Minifigures from The Mandalorian series on Disney+: Grogu, The Mandalorian, Mythrol and Kuiil on a buildable Blurrg. The set includes a stand on which to mount your new plastic masterpiece, as well as an information plaque. 
The new Razor Crest joins the likes of the Republic Gunship and Luke Skywalker's iconic Landspeeder in the Lego Star Wars UCS lineup. And like those sets, it's mighty pricey at £520. 
The LEGO Star Wars Razor Crest Ultimate Collector Series set is available to Lego VIP members from October 3 and to all Lego customers from October 7, which is just a week or two from now. Clear a space on that dining table.