Leave your helmet behind with Peloton's new smart rowing machine
The Peloton Row is the brand's latest smart workout machine.
With at-home workouts becoming ever more popular, people are looking for the latest fitness gear to kit out their homes with. One of the most beloved brands is Peloton, with its smart exercise bikes taking living rooms by storm. Adding to the company's line-up is the new Peloton Row – a rower packing some extra smarts.
The Peloton Row takes a normal rowing machine and throws some extra cherries on the top. There's a 24-inch display, live classes, pre-recorded workouts, smart insights, and all the functionality you'd expect from a normal rower.
Row like a pro: What does the Peloton Row do?
At the front of the rowing machine, you'll find Peloton's signature 24-inch HD swivel display facing you. You can use this screen for live classes or pre-recorded workouts as intended, or to watch Netflix while you row to kingdom come (we like the sound of that better). Both types of workouts feature a Peloton trainer to keep you on track. Extra smarts include features such as form correction, pace targets, and performance metrics. It's like your own personal trainer living inside a rowing machine.
For regular rower-goers, take note that this is a more modern belt machine, rather than more traditional hydraulic or air types. Peloton reckons it's got a pretty comfortable seat on the Row for you to rest your behind, and even claims you'll get a "nearly silent" experience. When unfolded, the machine's dimensions are 7'10" x 24″, but the company is quick to boast the compact 8'x2′ footprint when folded.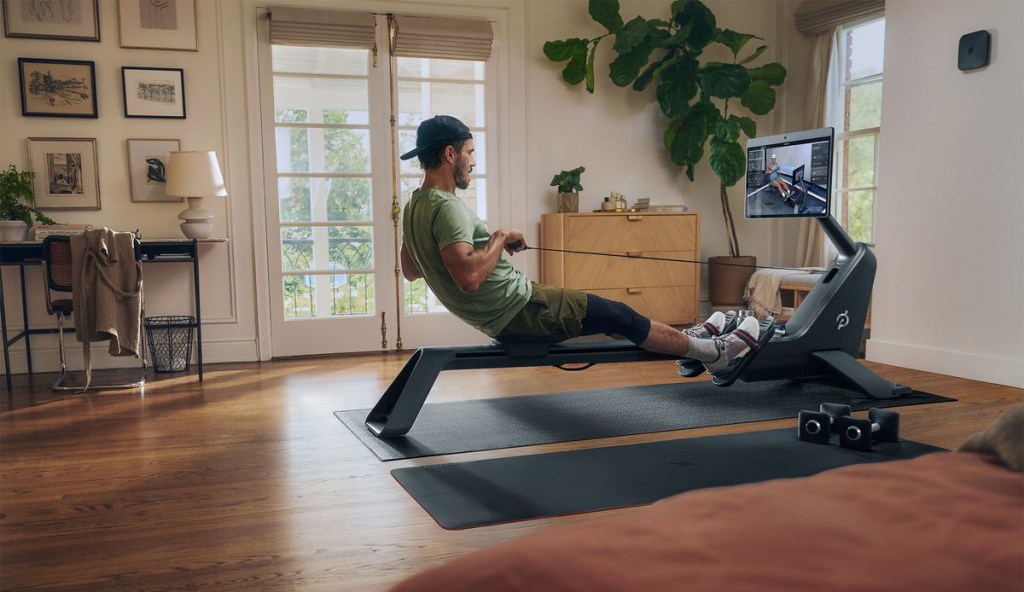 If the Peloton Row looks like the next bit of kit you need for your at-home workouts, you can pre-order one now, which will ship in December. It'll set you back $3195 for the basic version, and goes up to $3570 if you fancy some accessories thrown in. Note that you'll also have to pay the $44/month membership to use the rower.
Unfortunately, it's only available in the US for now, but we'd expect an international roll-out later on. Also one to watch out for is the Row joining Peloton's rental service alongside its bike, treadmill, and other machines. Though, that's just our guess.