Insta360 Flow smartphone stabiliser is a powerful rival for DJI's OM 6
It's a tripod, tracker, selfie stick and power bank in one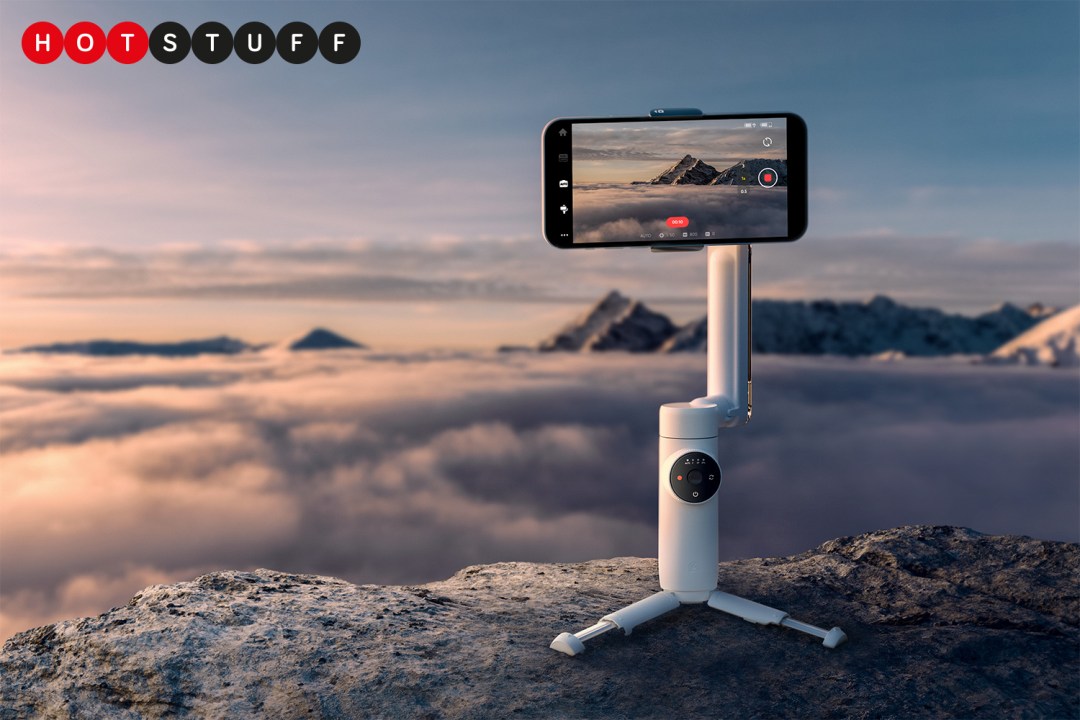 Insta360 is best known for its bulbous and brilliant 360 cameras and its tiny action cams, but the company's latest offering, dubbed the Flow, is an attempt to steal DJI's thunder by being the best smartphone stabiliser around.
If you're a content creator, the appeal of a smartphone stabiliser is clear. It turns any smartphone into a powerful gimbal-mounted camera that'll stay level, stay steady and produce professional-looking footage that won't have your viewers feeling nauseous, making it both highly convenient and very budget-conscious (because you don't need to buy a whole new camera – just the stabiliser).
DJI has been the undisputed ruler of this particular roost for some time (the company is now on its sixth smartphone stabiliser, the DJI OM 6), but the Insta360 Flow's impressive list of features paints it as a tempting alternative – or potential giant-killer.
The Flow can be readied from its pocket-sized folded form in a single twisty motion, and its magnetic clamp mounting system (one of several ideas it happily borrows from the OM range) means you can attach and detach your smartphone in seconds. It also features a miniature tripod and a cold shoe for an external mic concealed in its handle, plus a built-in extending selfie stick that adds 21.5cm extra distance between the user and the phone – potentially handy when capturing wider group or low-angle shots.
One area the Flow surpasses the DJI OM 5 and OM 6 is battery power. DJI's models use a 1000mAh capacity battery, while the Flow offers a bumper 2900mAh of juice. Not only does this give the stabiliser up to 12 hours of battery life (almost double that of the OM 5 and OM 6), but it means it can work as a power bank for an attached phone or other device; it'll even charge a phone while that phone is mounted on the gimbal and recording.
When the attached phone is filming using Insta360's companion app, the stabiliser uses the company's Deep Track 3.0 technology to track and focus on subjects; the user can simply drag a box around what they want tracked and the gimbal will keep the phone pointed at it. Insta360 says this will even reacquire tracking subjects that move behind obstacles when they reappear, and works during slow motion filming, during zooming and in live streaming mode.
The Insta360 Flow is available now from insta360.com, priced from $160/£145. We already have a review sample, so look out for a review soon.