GameSir G8 Galileo brings console-size controls to your phone
No more tapping on tiddly touchscreen buttons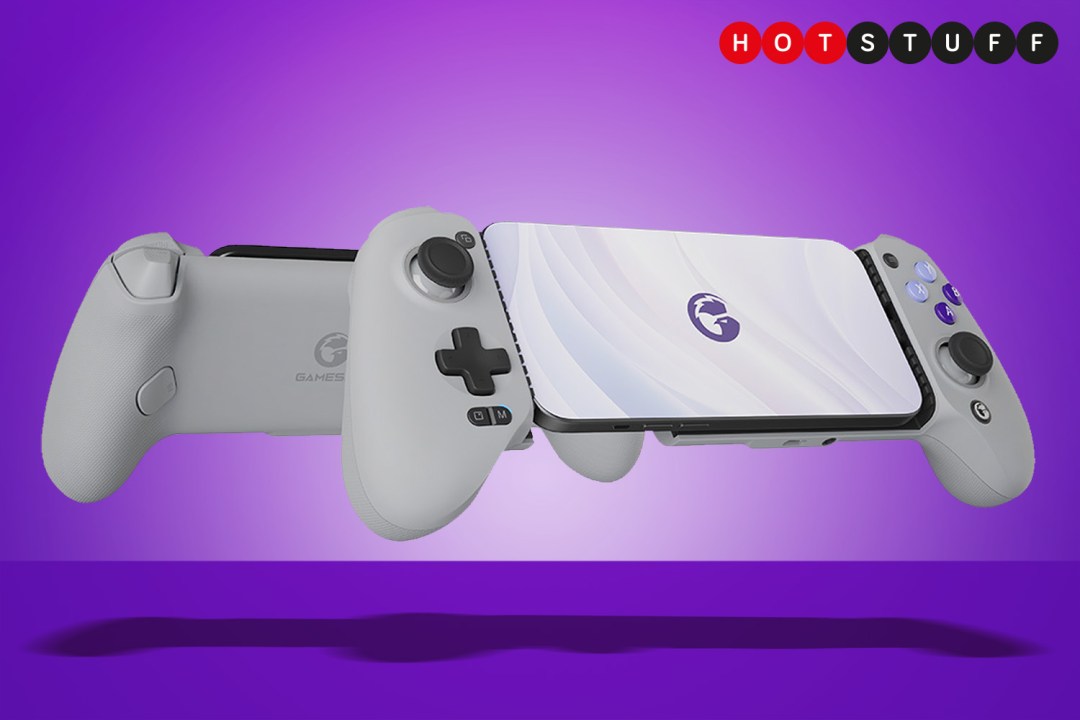 Looking to get your game on but are sick of fighting with your smartphone's tricky touchscreen controls? The GameSir G8 Galileo mobile controller aims to replicate the big screen experience with console-sized sticks and buttons, and promises near-universal USB-C handset compatibility.
The G8 Galileo builds on the the pocket-friendly GameSir X2 and phone-cooling GameSir X3, with a full gamut of face and shoulder buttons – only now everything is on par with the Xbox and PlayStation size-wise, instead of being half-size imitators. Its analogue sticks and triggers also use Hall Effect sensors, which are immune from stick drift, and there's an extra pair of buttons built into the grips at the rear for on-the-fly mapping, without relying on a companion app that would otherwise take you out of the action.
It still has an app, of course: customisable stick and trigger dead zones, fine-tuning the D-pad diagonals and force feedback adjustment are all in there, along with firmware update support.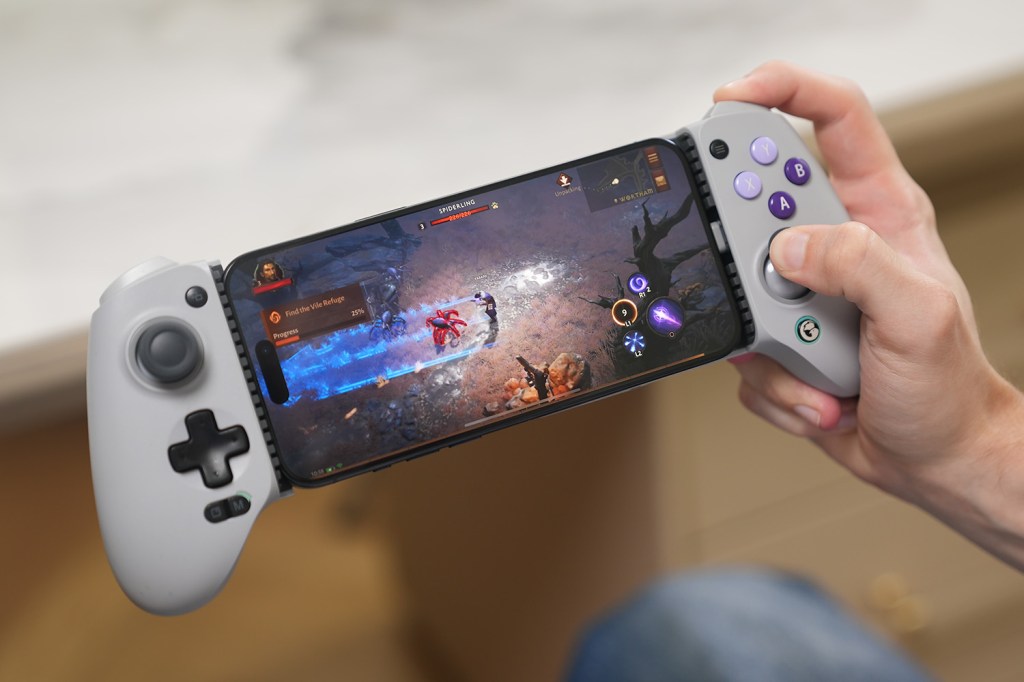 The G8 Galileo has more controller-like grips than the flatter, narrower Backbone One controller, which should hopefully make it easier on your mitts after a prolonged play session – if not necessarily easier to transport. The extendable centre piece can support phones between 110 and 185mm tall, and it leaves enough depth for a 5mm thick camera bump too. That means the entire iPhone 15 line-up is supported, as well as the vast majority of current Android handsets.
Other goodies include pass-through USB-C charging and a 3.5mm headphone port for private, zero-latency listening, even if your phone doesn't have a 35mm port of its own. We're also big fans of the SNES-inspired grey and purple colour scheme, but you can mix things up with magnetic detachable faceplates and customisable stick caps if you like.
The GameSir G8 Galileo is on sale right now for $80/ £80/ €90, neatly undercutting major rivals including Backbone and the Razer Kishi V2. You can pick one up from Amazon or directly from the GameSir website.