G-Shock Frogman gets a red-hot upgrade for its 30th anniversary
The iconic G-Shock Frogman was first released in 1993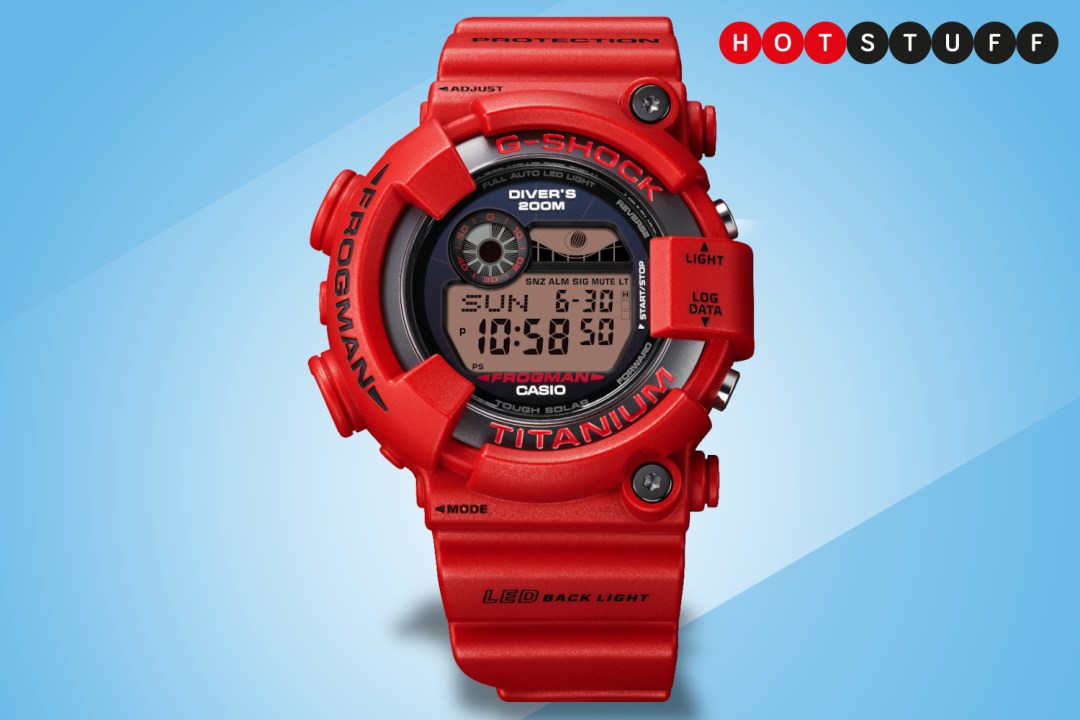 If you like your watches bright and eye-catching then boy, do I have some good news for you! G-Shock has released the Frogman in a vibrant shade of red.
This latest iteration of the classic timepiece has been created to celebrate the model's 30th Anniversary, with the first model launching in 1993.
The 30th Anniversary Model follows on from a recent number of very popular limited edition models, including the Poison Dart Frogman, which featured a multi-colour which matched the colours of the poison dart frog.
This red model, officially called the GW-8230NT-4ER, commemorates the DW-8200NT, which was originally released in 2000 as the third limited edition to the Frogman line-up. The newly reissued model uses bio-based resin for its bezel and band to reduce environmental impact.
A special Frogman 30th Anniversary logo is engraved on the back cover of the titanium case and also appears on the display when illumination is turned on.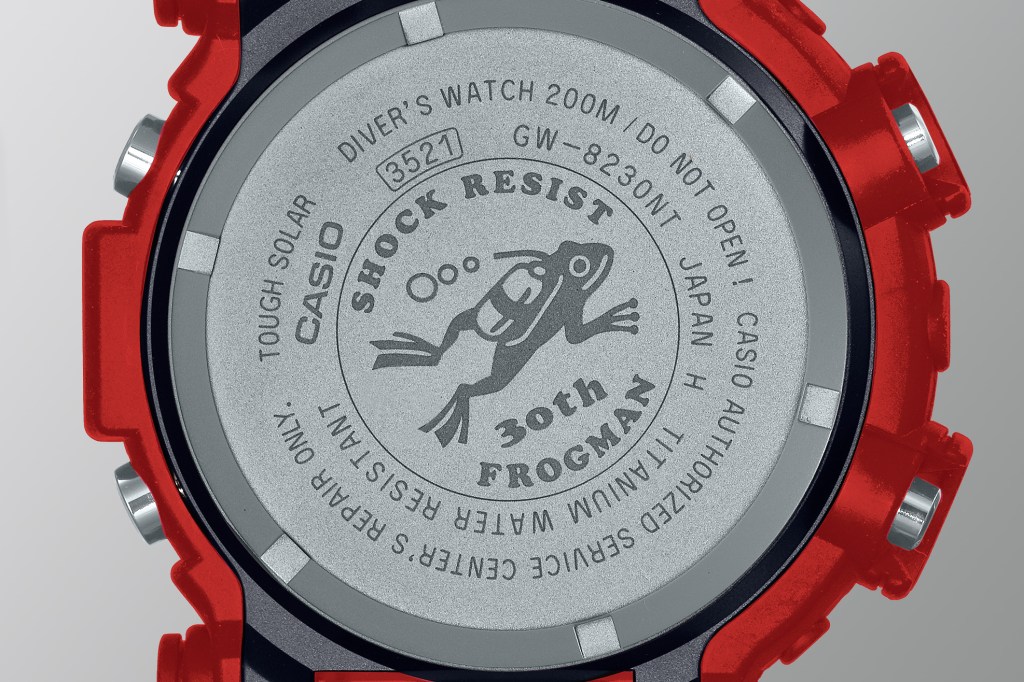 Just like every other Master of G model, this anniversary timepiece is capable of ISO standard 200-meter diving. It features a dive time and surface interval measurement function, as well as an LED (Super Illuminator) backlight.
Other functions include world time with 31 time zones, a moon phase and tide graph, a stopwatch, a countdown timer and the ability to set five daily alarms. Who needs one of the best smartwatches when you have a G-Shock?
A new solar panel more faithfully reproduces the shape of the dial of the DW-8200NT and supports the watch's Tough Solar power system.
When it comes to battery life, G-Shock claims the Frogman 30th Anniversary model's rechargeable battery will last 36 months when stored in total darkness with the power save function after a full charge. The watch also features a battery level indicator, so you know when it needs a top-up.
The G-Shock Frogman 30th Anniversary is available today from G-Shock, priced at $620 in the US (buy now) and £519 in the UK (buy now).