EPOS treats Xbox gamers with two new wired headsets
H3 and H6Pro Xbox Editions give the choice of closed- or open-back sound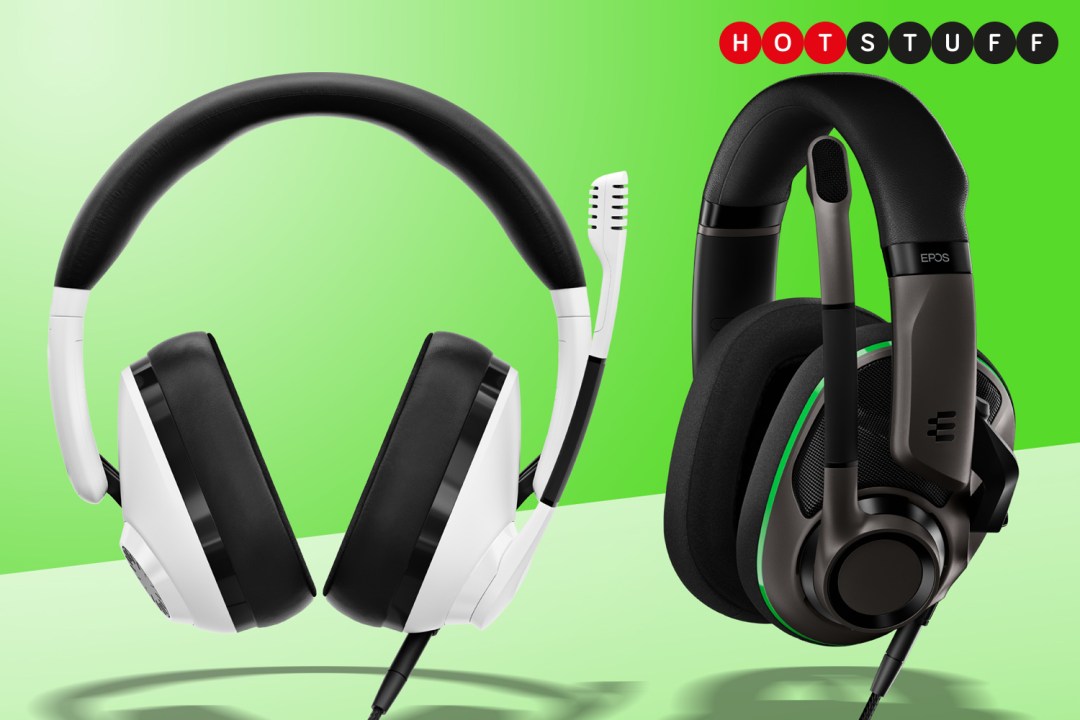 Xbox console owners wanting distraction-free gaming should be well served by two new EPOS arrivals. The H3 and H6 Pro wired gaming headsets carry the 'Designed for Xbox' seal of approval from Microsoft, and have been tuned to keep listening fatigue to a minimum.
The Danish audio firm might be a relatively new name with gamers, having only spun out of headphone giant Sennheiser back in 2020, but it has decades of experience when it comes to psychoacoustics – basically how we perceive sound. Concentration is king while gaming, so EPOS has tuned each pair of cans in a way that it says is proven to keep you more alert when your multiplayer match gets hectic.
Both the high-end H6Pro and more mainstream H3 have been given this BrainAdapt treatment, which also extends to the thickness of the ear cup padding to help boost passive noise isolation, and the tuning of the 'studio-grade' boom microphones, which mute themselves automatically when flipped up out of the way. The H6 Pro's mic can be removed, with a cover included in the box to maintain the sleek looks.
Both headsets are plug-and-play. The major difference is that the H3 uses a closed-back design, while the H6 Pro goes with an open-back approach that'll be familiar to audiophiles. That might not please anyone you share a gaming room with, but should deliver a wider, more airy soundscape. It also has 2-axis hinges to help relieve pressure on your ears, and a faux leather headband with plenty of extension to suit all head sizes.
Each headset has a volume dial built into the right ear cup, and comes with a set of exchangeable cables so you can also use it with a PC or Mac, PS4 or PS5, or Nintendo Switch.
Both the H3 and H6 Pro will be available to pre-order in early September, directly from EPOS. Expect to pay $99/£89 for the H3 Xbox Edition, and $179/£149 for the H6Pro Xbox Edition.