Acer's work-ready exercise bike can power your laptop
The Acer eKinekt BD 3 is an off-grid digital nomad's dream
If working from home has seen the number on your bathroom scales rapidly increase recently, Acer might have the solution. The eco-friendly Acer eKinekt BD 3 is part stationary exercise bike, part office desk, and can convert your pedal power into electricity to juice up your tech while you work out.
From the ground up, it's a pretty standard-looking exercise bike that's made from post-consumer recycled plastic. Only a compact desk has been plonked over the handlebars. A built-in LCD display shows how hard you're working (physically working, that is – it can't tell if you're sending emails or filling out spreadsheets in rapid time), with an hour of cycling at 60rpm able to generate 75 watts of power.
The desk has three USB ports (two full-size and a single USB-C) to recharge your gadgets, along with space for a laptop, a bag hook and cup holder, so you can set up for the day and cycle a century without having to take your eye off your inbox.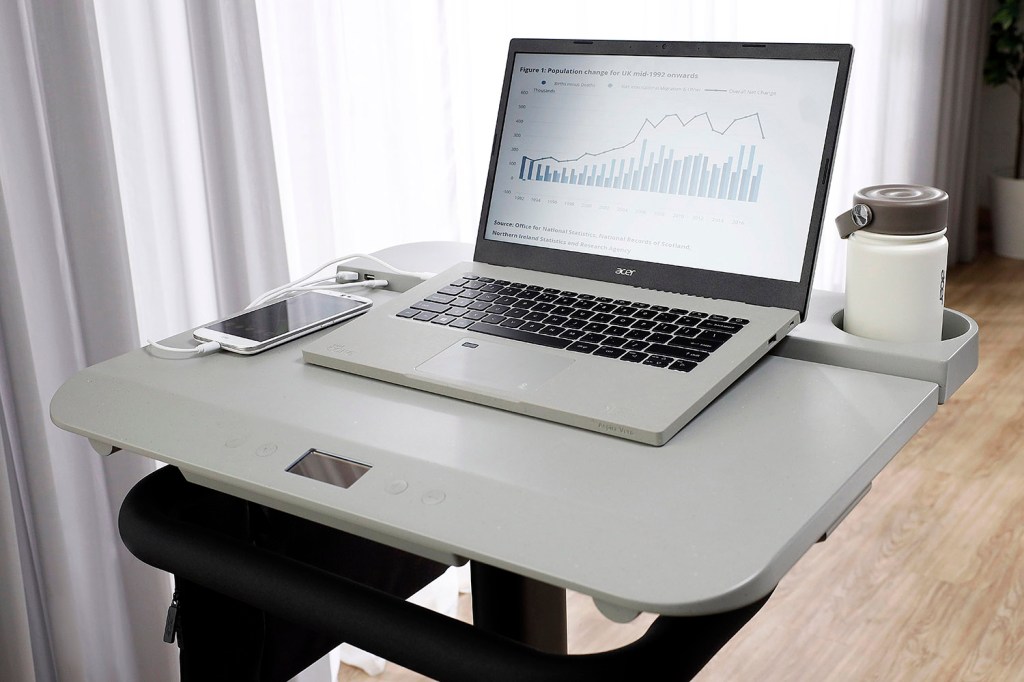 Both the bike seat and desk height are adjustable, with separate Working and Sports modes able to swap between an upright position (ideal for pedalling and typing at the same time) and a more lean-forward one for extra leg space to really punish those quads. The desk slides forwards and backwards for when it is and isn't needed, too.
There's a smartphone companion app that works out calories burned and watts generated in real-time, based on personal info like height, weight, age and gender, with workout history recorded over time.
This isn't some wacky concept, either: the Acer eKinekt BD 3 is actually going on sale, with prices set to start from $999 in the US and €999 in Europe. Home working cycle addicts will be able to snap one up in June.