WTF is… HTC Liquid Surface?
How HTC makes its magical mirror-finish phones - and why you should care
Get ready to hear the words "liquid surface" thrown around a whole lot.
HTC just pulled back the curtain on the U11, the flagship phone set to replace last year's HTC 10.  Only metal isn't the name of the game any more – it's glass.
But not just any glass. HTC calls it Liquid Surface, but what the heck does that mean? It it just marketing gumph, or is there something to it?
And more importantly, is it enough to make you want one? Here's everything you need to know.
Haven't I heard this before?
If you've been paying attention to HTC's other phones, then yeah – there's a good chance that Liquid Surface won't sound entirely unfamiliar.
It first showed up on the HTC U Ultra and HTC U Play, two phones in a new range for HTC that ditches metal and plastic for a body made almost entirely out of glass.
Those handsets didn't exactly set the phone world alight, though, and there's a good chance they could have flown under your radar.
That won't happen with the HTC U11, though: it's HTC's flagship, set to take on the might of Samsung's Galaxy S8, the LG G6, Huawei P10 and Sony's Xperia XZ Premium. Oh, and the small matter of the iPhone.
So you'd better believe it's a big deal.
So what exactly is it?
Liquid Surface is, essentially, a colour treatment that gives regular ol' glass a more style-centric overhaul.
Different colours are added to layers of glass, with subtle variations (in the case of the Sapphire Blue, Brilliant Black and Ice White versions) or more contrasting colours (like the Amazing Silver and Solar Red handsets) in each layer. When you hold the phone up to the light, it'll reflect and show the different colours shining through.
The Brilliant Black phone has hints of green, Ice White has a pearl-like texture with reds and pinks appearing at certain angles, and the Sapphire Blue has several different shades, rather than a single flat colour. Compared to the single colour glass seen on a Galaxy S8, HTC's phones look a whole lot snazzier.
And that's before you pick up the Amazing Silver version, which has blues and purple undertones, or the incredible Solar Red phone, which looks like crimson from the front, but somehow turns into a dazzling gold at an angle.
The glass isn't flat, either. It's moulded at the sides and edges, so it sits more comfortably in your hand. This isn't unique – just take a look at the 2.5D glass on the iPhone 7 – but HTC has gone further to give the impression of liquid metal, or the natual surface tension of a water droplet.
Why should I want it?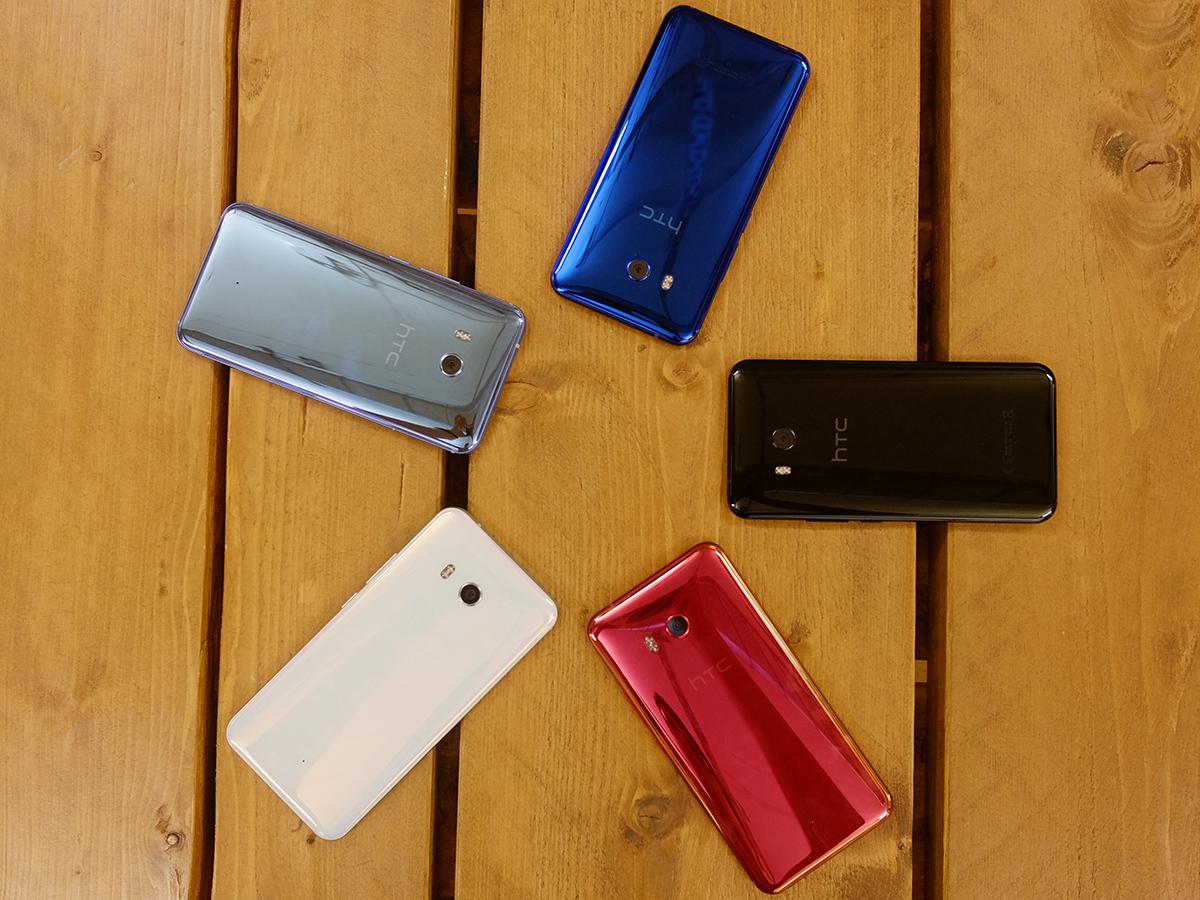 If you don't like being just another iFace in the iCrowd, or are sick of seeing everyone carrying the same Samsung, picking up a Liquid Surface phone is a sure-fire way of standout out.
The colour choices are a whole lot more exciting than gunmetal grey, black or white, and they'll look different at different times of the day, depending on lightning. What's not to like?
That mirror finish is instantly eye-catching, if a bit of a fingerprint magnet, and being made from hardened glass, shouldn't scratch like a metal phone might. So it'll stay looking neater for longer, too.
Isn't is just going to shatter if I drop it?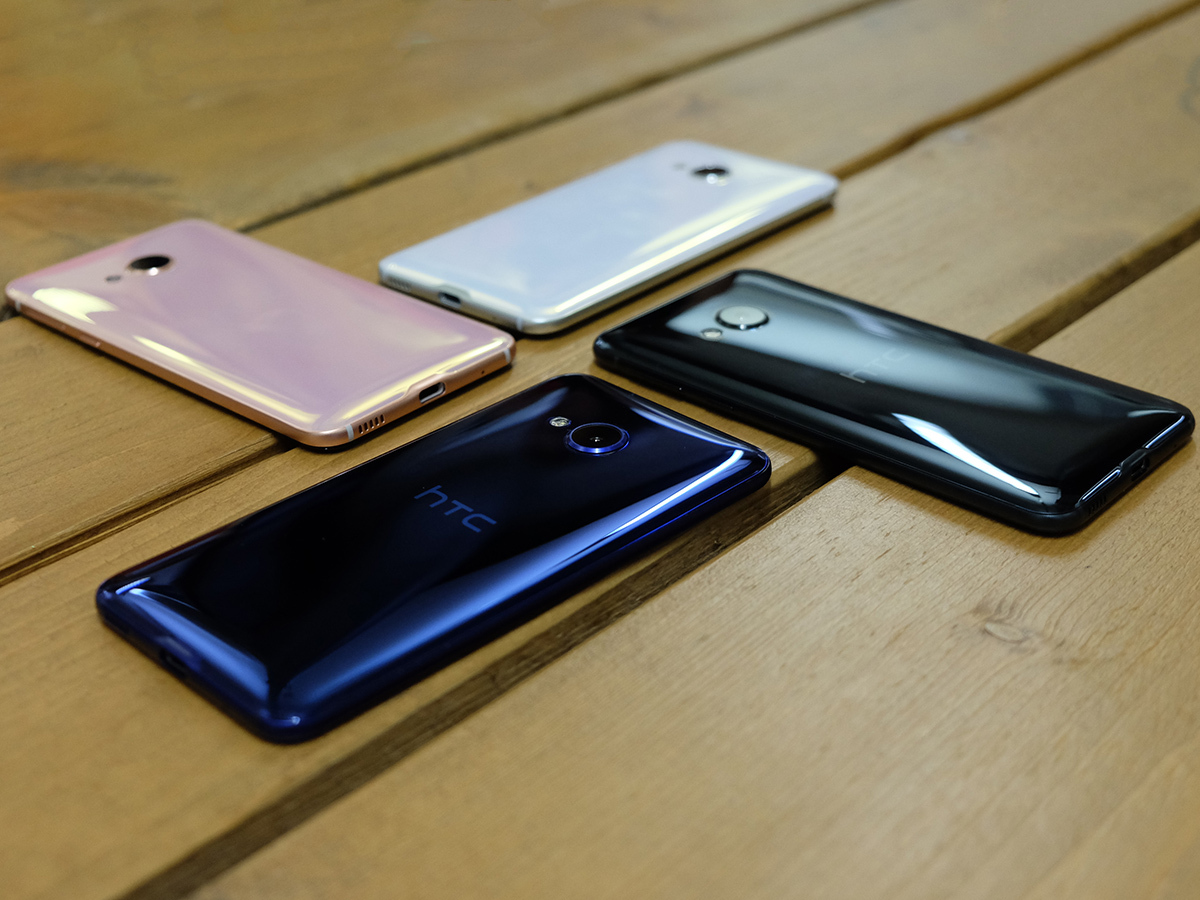 HTC is using Corning's Gorilla Glass on the front, and its own combination on the back, and both are built to withstand scratches and scrapes.
They are still glass, though, so any strong impact will probably leave you looking at a cracked phone.
So yeah, try not to drop it.
Buy the HTC U11 here from Carphone Warehouse