When iPhone games are retro, will you be able to revisit them like NES and Amiga classics?
Unlike gaming greats from decades past, old mobile hits look set to fade away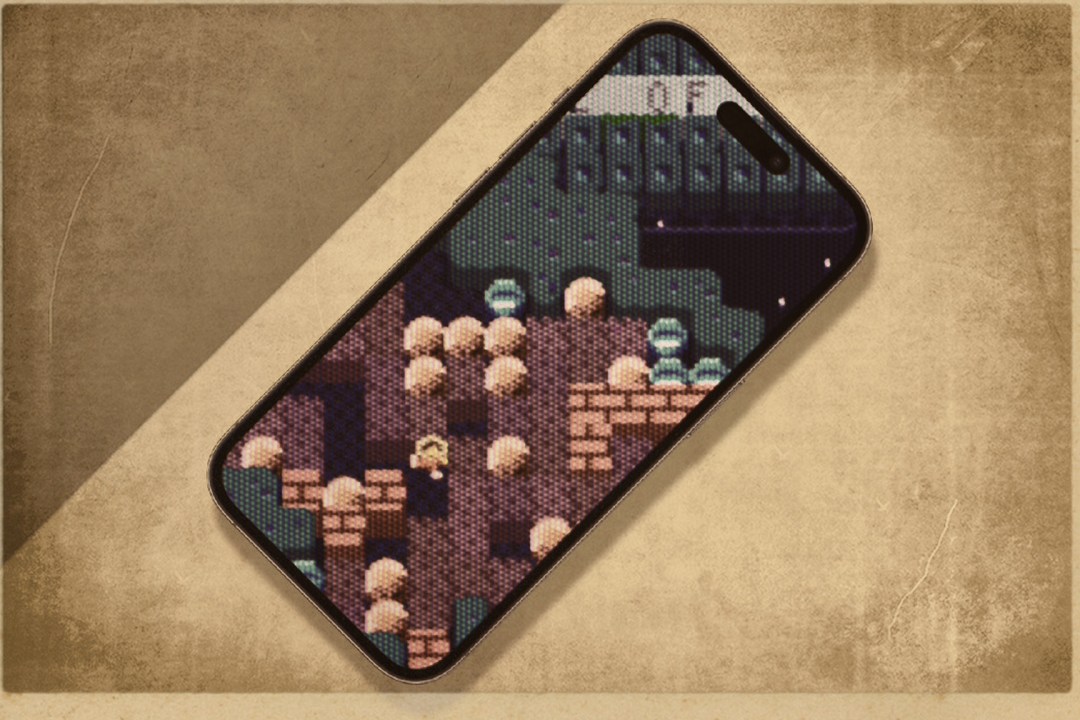 Someone recently suggested to me that Nintendo Wii games are now 'retro'. I'm not convinced, but that console is, terrifyingly, almost old enough to drive. And within a year of its birth, the iPhone arrived. Which made me think: is the first generation of iPhone games also now retro? And will future generations be able to enjoy them just as older folks can today delve into hits from the 1990s, 1980s or – heaven help you if you're so ancient – 1970s? (I am that ancient.)
Regarding the first question, I don't yet consider old iPhone games retro. But they do feel like they're from a different era. The App Store's early years were all about innovation as developers grappled with a device that lacked physical controls. This was long before mobile titles stomped on your bank account and patience by way of endless in-app purchases and adverts.
The second question is harder to answer. Apple blithely and routinely annihilates swathes of the App Store. And although the 'classics' section of Apple Arcade nods to iPhone gaming's past, included titles were still being regularly updated when they were sucked into Apple Arcade's maw.
For abandoned games, things are more complex. With every new iPhone and iPad, I end up with a smattering of cloud download icons. Each is a miniature slap in the face, because it indicates a game is no longer available to play.
Blast from the past
I once spent most of a day downgrading an iPad Air to make it compatible with 32-bit apps I'd been able to extract from old iTunes back-ups. They were sideloaded by way of iMazing, and the iPad is now a window into the App Store's glorious gaming past. Bit Pilot! Magnetic Billiards! Eliss! Arcade legend Jeff Minter's entire iPad catalogue! The iPad taunts me daily, urging me to upgrade the OS and undo all my hard work. Still, where would an Apple device be without it disapproving of your actions in a passive-aggressive manner?
A bigger problem was later realising Captain Cowboy was absent from all my devices. The game wasn't even that old. It arrived in 2016, a blissed-out take on Boulder Dash that swapped the original's frenetic and claustrophobic arcade tests with a huge asteroid to explore. But its retro-infused visuals and gameplay made it feel older. Alas, it at some point abruptly vanished from the App Store – as did the developer's account, which meant the game wasn't available to install.
I never did find a backup. Again feeling glum about Captain Cowboy's disappearance last week, I left a message on the developer's seemingly abandoned Facebook page and thought nothing more of it. An hour later, I had an IPA file in Messenger, which I got working with AltStore. Within days, the developer offered a second surprise, reactivating their account and making Captain Cowboy available to all again.
End game
I'm grateful that via an unlikely set of circumstances (and a generous developer) I can again play an old favourite. But the contrast between iPhone and every other cherished gaming device from my life couldn't be more stark. Recent faffing with retro consoles let me dig into decades of gaming history with ease. That's not possible with iPhone – even if you have backups of games you bought.
There have been developments in iPhone emulation. Entertainingly, it's possible Android devices might soon be able to play retro iPhone games. But 'old iPhone on current iPhone' remains a pipe dream. Moreover, the nature of modern games across all platforms – a diminishing number of titles being fully self-contained – renders it unlikely you'll be able to play many of them decades from now either.
By then, my thumbs will have seized up. But it's a pity to think I won't be able to gawp at wonderful games from the 2020s like I can today check out a ZX Spectrum classic. Still, maybe AI will in years to come reimagine old games at will – although without current AI's confident-yet-wrong attitude. I'm not sure I need a device in the 2040s calling me a "stupid human" and contending that "Fruit Ninja stars a sword-wielding lemon". Perhaps some things are just best left forever in the past after all.
Related: Best retro handhelds: Emulate classic console and computer games