What is PS Remote Play? Play your PS5 on the go
Make your PlayStation portable
If you're planning on bagging the Playstation Portal handheld streaming console when it drops, you'll need to get yourself acquainted with PlayStation's Remote Play feature.
PS Remote Play allows you to access your PS5 (or PS5 Slim) from anywhere in the world. Anywhere with a healthy internet connection, that is. PS Remote Play lets you tackle God of War on a gondola or The Last of Us 2 while you're in the loo. It makes PlayStation portable, but how does it all work? It's pretty simple, really.
---
What is PlayStation Remote Play?
Have you ever wanted to take your favourite PlayStation games on the road with you? PlayStation Remote Play allows you to do that. PlayStation Remote Play connects to your PlayStation console via the internet, and effectively beams your PlayStation library direct to a compatible device.
Unlike Xbox Cloud Gaming, however, you're only able to play your own personal library of PS5 games. If you exclusively buy disc-based titles, that means only being able to play the game currently in the console's disc drive – unless you physically go to the console and swap discs.
How does it work?
A strong internet connection is key to getting PS Remote Play working nicely. PlayStation says that an internet connection of at least 5Mbps is needed for PS Remote Play, but recommends a high-speed connection of at least 15Mbps. From personal experience, a 15Mbps connection can still result in some laggy gameplay and frustrating delays, especially when playing online titles. For best results, use a rapid connection.
How can I get it?
Firstly, you'll need a PS Remote Play-friendly device. Thankfully, there's no shortage of those. PS Remote Play is available on Android smartphones and tablets, as well as iPhone and iPad, Windows PC and Mac. All you need to do to get started is download the PS Remote app for either Android or Apple.
It's also the sole reason the PlayStation Portal exists; the handheld pairs directly to your console, no external software required.
How to set up PS Remote Play on PS5
Once you've downloaded the app, there's only a few short steps needed to get playing on the move. From the PlayStation home screen, select Settings, then System, then Remote Play and switch on Enable Remote Play. 
You can also opt to start the PS5 console while it's in rest mode. To do that, navigate to Settings, then System, then Power Saving, then Features Available in Rest Mode. There, you'll find an option to Stay Connected to the Internet and Enable Turning on PS5 from Network. You'll only have to do this once.
From there, simply open the app on your chosen device, connect and play.
What is PlayStation Portal?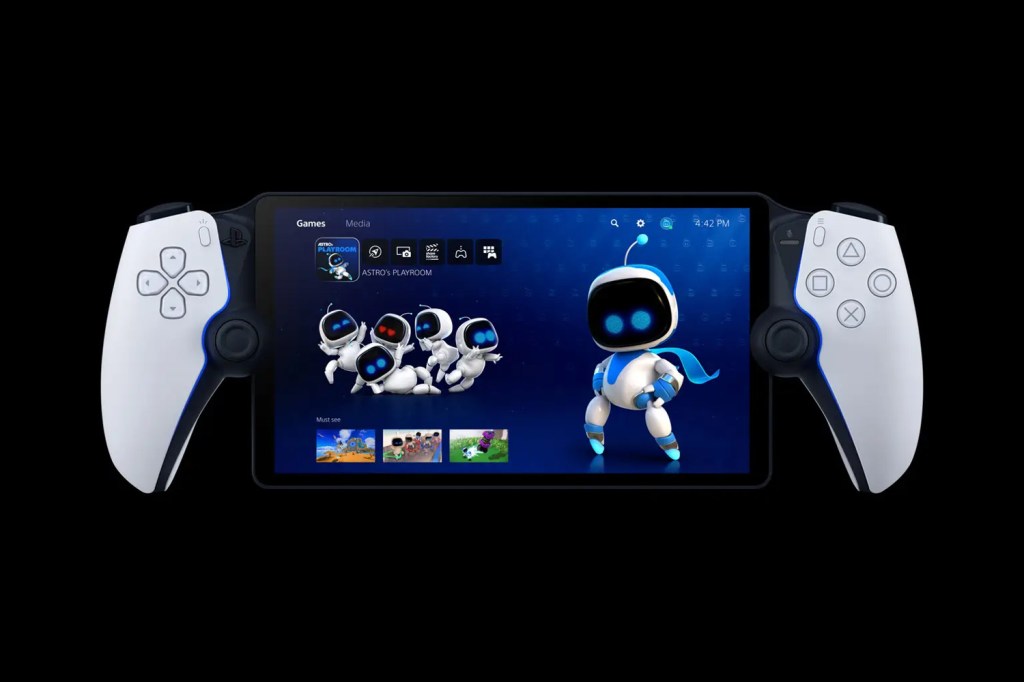 PS Remote Play is a big part of PlayStation Portal, mostly because the new handheld device can't work without it. The handheld runs entirely in tandem with the PS Remote Play feature. That means it won't do cloud streaming, and you'll need a PS5 to use it.
The PlayStation Portal has a release date of 15 November 2023, and will be priced at $200/£200. If you're planning on picking one, then you'll have to get your head around PS Remote Play first.