The best trailers and reveals from Gamescom 2022
The games are coming (eventually)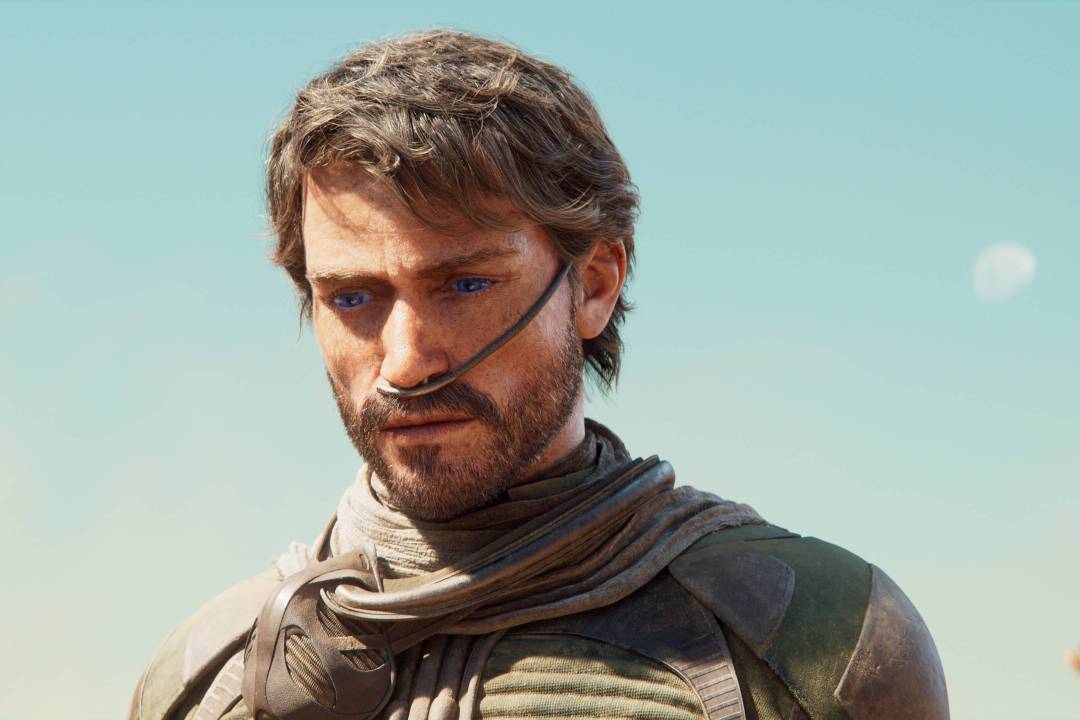 Europe's answer to E3 is officially underway in Cologne, which has returned as an in-person event for 2022.
Gamescom isn't traditionally as flashy as E3 when it comes to announcements, but that doesn't mean there isn't plenty of news coming out of Germany. And trailers – so many trailers. Inevitably, a lot of these are flashy CG affairs that tell us very little about what the actual game looks like when you're playing it, but we have seen some meaty gameplay reveals too.
Stuff will be at the show and (hopefully) playing some games in the coming days, but we'll also be rounding up the best of the trailers we've seen. Opening Night Live kicked things off on Tuesday evening, and we'll be updating this article with new games as and when they catch our all-seeing eye throughout the week.
Everywhere
Platforms: TBC
Lots of games make big claims about how they're going to reinvent the open-world genre, but when an upcoming title is coming from a studio founded by the former president of Rockstar North and Grand Theft Auto developer, Leslie Benzies, it at the very least has our attention. We still can't nail down exactly what Everywhere is, but the brief trailer showed off some colourful sci-fi worlds, Fortnite-looking third-person shooting and off-road racing, and it sounds like seamless online multiplayer will be a major part of the experience.
Release date: 2023
High on Life
Platforms: Xbox, PC
You're probably used to foul-mouthed outbursts when you're playing games, whether they're your own, or a character's in the game. Swearing weapons, though? That's a new one on us. High on Life is a comedy sci-fi FPS from the co-creator of Rick & Morty, and by far the most interesting element is the running commentary you get from your sentient arsenal. This three-minute video of one of the game's early boss battles might be a bit spoiler-y for some, but it gives you a very good idea of what the game is all about. We can't wait.
Release date: December 13
Dune Awakening
Platforms: PS5, Xbox, PC
Frank Herbert's sprawling sci-fi novel is already being adapted into a film series, and Dune Awakening is one of several upcoming games also set in the Duniverse. Inspired by both Herbert's legendary 1965 book and the Denis Villeneuve film, Dune Awakening is an open-world MMO with survival elements and base-building. Not that you'd be able to guess any of that from the CG trailer showed off at Gamescom. The sand did look good, though.
Release date: TBC
Sonic Frontiers
Platforms: PS5, PS4, Xbox, Switch, PC
The latest 3D Sonic game is getting closer to launch, and with each new trailer we get a little more confident that it might actually be pretty good. The hedgehog's non-2D outings have been famously hit-and-miss, but we're really intrigued to see how Frontiers blends open-world gameplay with traditional Sonic platforming, and the game certainly looks good in motion. This one definitely stands out in a relatively quiet pre-Christmas release season.
Release date: November 8
Hogwarts Legacy
Platforms: PS5, PS4, Xbox, Switch, PC
Hogwarts Legacy was recently pushed into 2023, but it looks pretty far along in development if the latest trailer is anything to go by. It kicks off with a Salazar Slytherin name drop and two Hogwarts pupils being very sternly warned not to use dark magic, before we watch around a minute of them doing exactly that. There are trolls, zombies, creepy tombs and, to round it all off, a nice hippogriff.
Release date: February 10, 2023
Gotham Knights
A Batman game that doesn't feature Batman was always going to be a tricky sell, but we're looking forward to seeing how Batgirl, Nightwing, Robin and Red Hood navigate Gotham's always creative criminal underworld without the Caped Crusader around. Both Bats and Police Commissioner Jim Gordon are presumed dead, allowing Harley Quinn and a host of of the city's other supervillains to cause mayhem, and they're certainly doing that in the latest trailer. Gotham Knights is an open-world action-RPG that lets you play as each of the four heroes, either in single-player or in two-player co-op. It's arriving on October 21, four days earlier than previously planned.
Release date: October 21
Sifu (Summer Content Update)
Platforms: PS5, PS4, PC
Sifu actually came out near the start of the year, but this update is so significant that we felt it deserved an entry here. You see, when we reviewed this stunning but incredibly punishing Kung Fu beat 'em up, we said that some (very patient) people would consider it the best game they play all year, while others would find it to be a maddeningly punishing endurance test that seemingly wants them to fail at every turn. But thanks to this imminent update, which introduces a slew of gameplay modifiers, the latter camp no longer has to miss out. From unbreakable weapons and bullet time, to god mode and no-hit runs for the truly hardcore players, Sifu is now a game for everyone.
Release date: August 31
Lies of P
Platforms: PS5, Xbox Series X|S, PC
If one game is going to the win the made-up Gamescom elevator pitch competition, then it surely has to be Lies of P's 'Pinocchio meets Bloodborne'. A rare (and very much appreciated) Opening Night Gamescom trailer that actually showed off more than a few seconds of gameplay, Lies of P is an action souls-like in which you play as the 'puppet mechanoid' known as Pinocchio (yes, that one), who must lie if he is to find Mr. Geppetto and become human. No Disney nonsense here. While the combat and dark Belle Époque world look great, the best bit of the reveal was the news that the game will be on Game Pass from day one when it launches in 2023.
Release date: 2023
Dead Island 2
Platforms: PS5, PS4, Xbox, PC
Not to be confused with Dead Rising or Dying Light, Dead Island is an entirely separate zombie-slaughtering series, and we're finally getting a sequel. Set in an open-world California (we're going to overlook the questionable "Island" bit of the title for now), Dead Island 2 is, like its predecessor, a first-person action-RPG with a big focus on melee combat as well as guns. There will be six playable characters, online co-op, and if you're playing on Xbox or PC you'll be able to use a new feature called Alexa Game Control to taunt zombie hordes using your real voice. A nice change from checking the weather.
Release date: February 3, 2023
Return To Monkey Island
Platforms: Switch, PC
A brand new entry in Ron Gilbert's beloved point-and-click series was announced earlier this year, and a rib-tickling Gamescom trailer revealed two important new details about Guybrush Threepwood's latest swashbuckling adventure. The first is that those who pre-order the game will get a set of horse armour that sits in your inventory but does absolutely nothing in the game, seemingly a knowing wink towards the infamous The Elder Scrolls IV: Oblivion horse armour DLC. The second is that the game is out on September 19, which just so happens to be International Talk Like a Pirate Day. Arrrgh etc.
Release date: September 19
Swordship
Platforms: PS5, PS4, Xbox, Switch, PC
Gamers are used to shooting things, but in Swordship you can only dodge, and the entire game is built around avoiding enemy fire. In fact, the only offensive strategy available to you is turning enemies' weapons against them, something you'll need to do at breakneck speed. We're getting unmistakably Wipeout vibes from the visuals and music, and we're very into it.
Release date: December
Where Winds Meet
Platforms: PC
It's always refreshing when a game announces itself with a lengthy gameplay trailer, and that was certainly the case with Where Winds Meet, a new open-world action-adventure game set in the Ten Kingdoms period of medieval China. The game already looks pretty stunning and will offer players a variety of approaches to combat, mixing up sword fighting, hand-to-hand combat, and magic. And it looks like your character is pretty handy with a bow too. Strangely, this one is PC-only at the moment.
Release date: TBC
Goat Simulator 3
Platforms: PS5, Xbox Series X|S, PC
Does exactly what it says on the tin. Just watch.
Release date: November 17