The 8 best PS VR2 games to play right now 
Wave goodbye to reality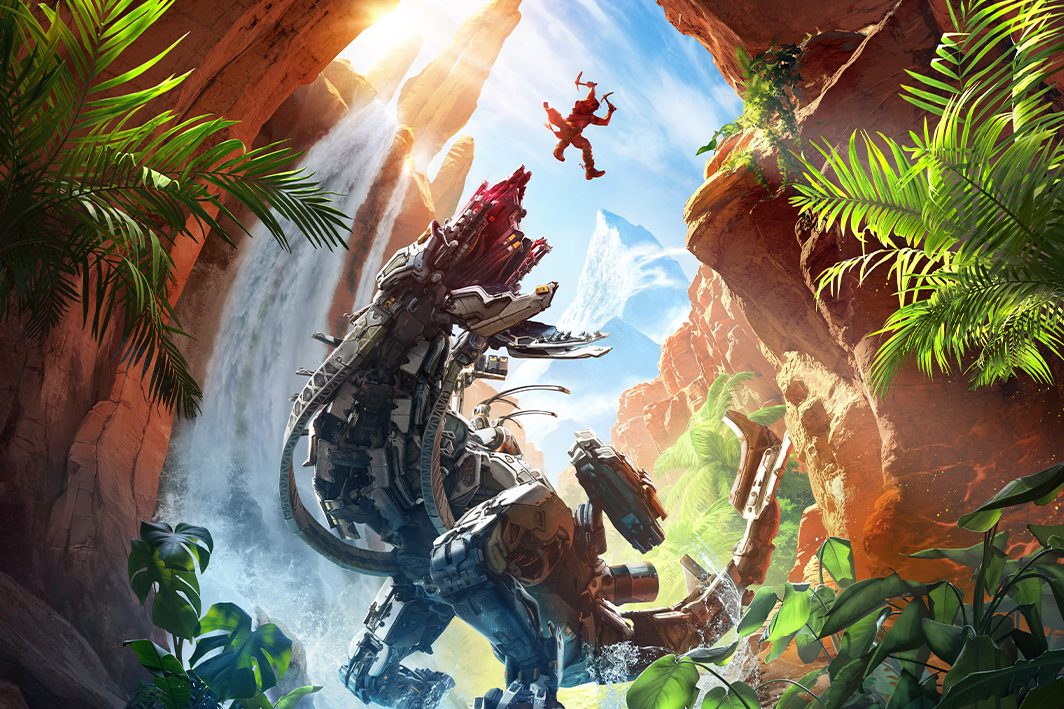 Lift those coffee tables out of the way, remove all pets from the room and be prepared to look immeasurably less cool than you think you do, because the PlayStation VR2 is finally here. 
We've already reviewed the hardware, but if you've taken the plunge on PlayStation's latest stab at VR gaming at launch, you're probably going to want some games to play on it. Luckily for you, there are more than 30 games in the launch lineup, many of them available right now and more to follow in the coming weeks. 
If you've been paying attention to PS VR2 news in the leadup to launch, you'll know that the platform is lacking exclusive games right now, with the vast majority of launch titles being souped-up ports of VR games already available on platforms like the best-selling Meta Quest 2. But many of these are also some of the very best games you can play with a headset strapped to your face, and there are a few games that you can only play on PS VR2. We've spent the best part of a fortnight playing as many of them as we can for your benefit.
Let's get into it then, shall we. Here are the best PlayStation VR2 games to play right now. 
---
Horizon Call of the Mountain 
Horizon Call of the Mountain isn't *quite* the PS VR2's Mario 64, but it's definitely the game that currently best shows off the new headset's new features. Set in the same world as the enormously successful Horizon series, Call of the Mountain has you inhabit the body of Ryas, a former soldier who you quickly learn isn't particularly popular. Aloy from the PS4 and PS5 games does make an appearance from time to time, but the narrative isn't why you should play this VR spinoff.
Horizon Call of the Mountain is really a very polished tech demo for your new toy, putting the Sense controllers to work as you scale huge rock faces and battle mechanical dinosaurs with your trusty bow, both of which make great use of haptics and the adaptive triggers. Call of the Mountain is also one of the most visually impressive VR games yet, absolutely popping with colour on the PS VR's improved 4K HDR OLED displays, and at times (provided you have the stomach to handle all the climbing) you'll forget about the real world and truly believe you're exploring this lush post-apocalypse yourself. It's a brief experience, clocking in at just a fraction of the games in the mainline series' runtimes, but it'll leave you excited about what's to come. 
---
What The Bat?
The follow-up to the (also brilliant) mobile game, What The Golf?, is another physics-based comedy puzzler, except this time it's in VR and the golf clubs have been swapped for baseball bats, which also happen to be your hands. That might sound like a tricky existence, but the game goes out of its way to show you that there's actually a lot you can do with bats for hands, including (but not limited to) smashing, painting, toothbrushing, ironing, cooking and, obviously, batting.
There are over 100 ridiculous and consistently imaginative minigames to work your way through, and while initially What The Bat? was a strictly roomscale-only game, massively limiting the number of people who can realistically expect to be able to play it, the developer has already rolled out a patch that allows you to play by just standing on the spot. With that update we can wholeheartedly recommend it to every new PS VR2 owner. 
---
Moss: Book 1 and Moss: Book 2
Moss was a single-player action-adventure puzzle game that was one of the original PlayStation VR's best games. Last year it got an even better sequel in Moss: Book II, and both games have been upgraded for the PS VR2. In both games you play as The Reader, who helps guide a little mouse named Quill – who you also control as a third-person character – through a series of fairytale-like diorama levels that are lovely to look at.
There is some light combat and plenty of simple environmental puzzles to solve, but the Moss games are very gentle affairs, both in terms of what you do in the game and comfort, as unless you're craning your neck to get a better look at something you remain stationary, all but eliminating the risk of motion sickness. This makes them a great pick for those still finding their VR legs, but they're must-plays for anyone who hasn't already done so on other VR systems. 
---
Tetris Effect: Connected
Tetris Effect: Connected has been ported to pretty much every platform you can name, but arguably VR is where this magnificent spin on perhaps the most famous puzzle game ever made shines brightest, and the PS VR2 version makes an all-time great even greater. If you haven't played Tetris Effect (what are you doing with your life?), think Tetris but with trippy visuals, euphoric electronic music that is synced to what's happening in a level, and a mechanic called the Zone that allows you to slow time and clear lines for huge score boosts. Combined, it's a truly zen-like experience that somehow improves on a perfect concept. 
Anyway, the PS VR 2 version. The haptics in the headset and Sense controllers make pulling off a Tetris feel even more satisfying, and you can trigger the Zone by closing your eyes. It's very cool. 
---
Gran Turismo 7
The latest entry in Sony's long-running racing sim series remains one of the best games for showing off the monstrous power of the PS5, and the VR is even more impressive. The entire game is playable in virtual reality, while a new VR Showroom allows you to admire your expanding car collection up close.
With many of them being ports of older titles, not every PS VR2 launch game is a visual feast, but Gran Turismo 7 looks phenomenal, and being inside the car means you can really feel the tracks as you attack corners and hills. You won't find as many comfort settings as something like Horizon Call of the Mountain, but if you own the base game, you have to try one of PS VR2's few other exclusives. 
---
Resident Evil Village 
Waiting for the Resident Evil 4 remake? Capcom has something to tide you over. The most recent game in the series (and one with more than a hint of Resi 4 about it) is playable in its entirety on PS VR2, and it's brilliant. Ethan Winters' poor old hands become your own as you uncover the secrets of the titular mutant-inhabited village in an attempt to rescue your kidnapped daughter. The shooting feels great, while full use of the new hardware's 3D audio and haptics make for a decidedly more terrifying experience, especially when you have your first encounter with the now iconic Lady Dimitrescu, who looks even taller in VR. There are now three ways to play this game – the original first-person perspective, third-person via last year's DLC, and in VR – and virtual reality is for the boldest of us.
A warning: there are a decent number of comfort options to help fight off motion sickness woes, but every now and again you'll lose control in a cutscene and that can bring up your lunch faster than you can say "zombie". Luckily, you can skip these or pause to watch them on a virtual flatscreen, but you'll have to think fast when it happens if you're anything like us. 
---
Tentacular
We all daydream about being a gigantic sea monster from time to time, and Tentacular fulfills that wish. But while destruction is very much part of the experience, your aim isn't actually to lay waste to the island you tower over. In fact, you're just trying to earn a living like everyone else. As the player, you assume the role of the monster, and your hands become giant tentacles. You're hired to help out around town, with town essentially being one big physics sandbox to mess about in.
VR games often operate on the gimmick of your arms turning into something wacky (see What The Bat? above), but Tentacular is one of the more entertaining examples, with the imprecision of waggly tentacles resulting in many comedic moments. The strangely heartwarming story propping it all up probably doesn't need to be there, but we're glad it is. 
---
Kayak VR: Mirage 
Kayaking is pretty fun in real life, but you need water to do it, and probably a wetsuit, and the willingness to get wet. Much easier, then, is firing up this incredibly realistic VR simulation, in which you don't have to do anything beyond bob around some beautiful real-world locations. Kayak VR: Mirage is so realistic that at times we really forget that we were actually sitting on a sofa in east London, and not in a kayak on the crystal clear waters of Kings Canyon in Australia's Northern Territory.
As you might expect, the Sense controllers become either side of a paddle, and because the game uses proper physics, there's every chance you'll be as useless as us when you start out. Let's just say we spent a lot of time inspecting the 4K textures of the edge of a rock mere centimeters from our face. There is a time attack mode for those who do get good, but every minute we've spent with the game so far has been in the relaxing free roam mode, usually to calm down after a Resi Village session.
We'll be updating this list with new PS VR2 games regularly, so stay tuned for more recommendations.