Stuff's alternative Christmas TV schedule 2016
Forget nodding off to the Queen's speech – here's the best telly to feast on on the big day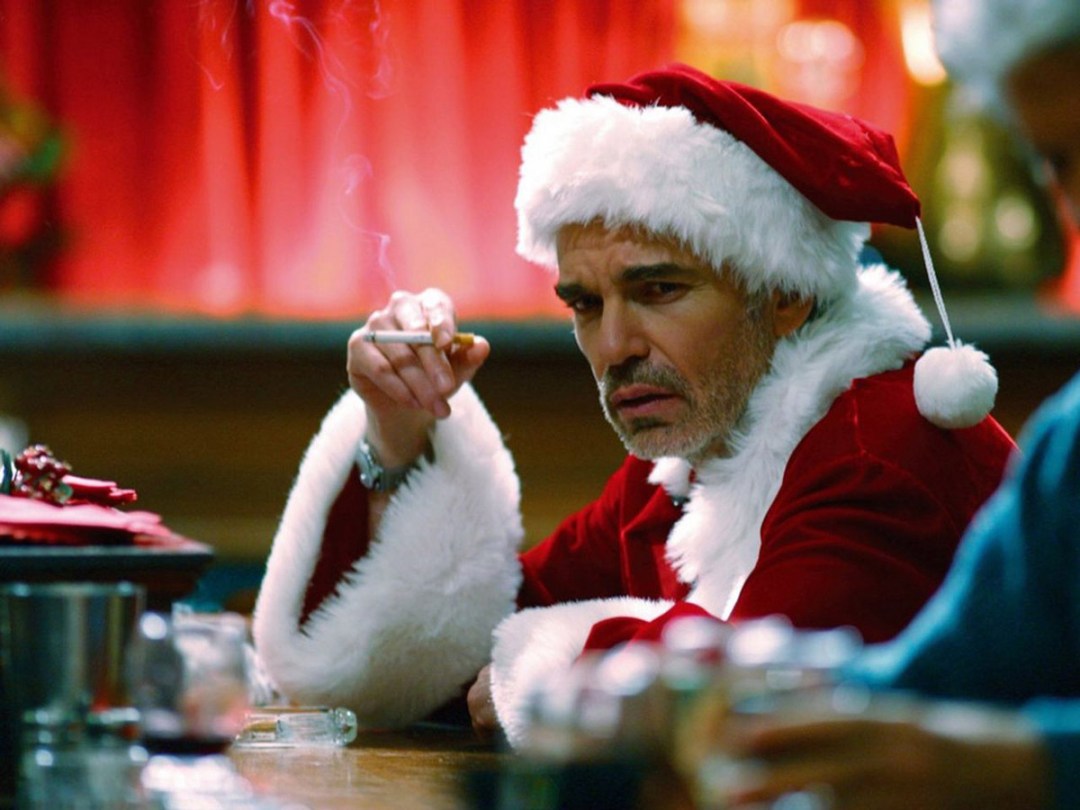 It's Christmas, which means the scheduled TV line-ups are, to put it mildly, a bit of a shocker.
Can't face Christmas Day sitting down in front of yet another sappy family film, carnage-filled soap opera episode or smug-fest celebrity talk show? We've got the solution, and we've put it all in a list for you to look at now, with your eyes. And not a single Bublé, bake off or Bond movie in sight.
Merry Christmas, telly addicts!
Morning
You've been rudely awakened by the kids leaping up and down on your bed. Blearily, you haul yourself downstairs to oversee the unwrapping of presents, and maybe fix some breakfast.
They're still jumping up and down. You need a distraction. Here it is:
The Muppet Christmas Carol
There's really just one family-friendly way to kick-off the festive telly binge, and that's with the Muppets. Thanks to the joy of streaming, you can do just that.
The Muppet Christmas Carol is the perfect storm of festive enjoyment: a traditional Dickens story with traditional Christmas values, but starring furry, floppy headed puppets. And let's not forget Michael Caine playing it completely straight as Ebeneezer Scrooge: quality acting or utter ambivalence? It's Christmas so let's give him the benefit of the doubt.
Either way, by the end of the film the nippers will have been taught a thing or two about what Christmas is really about and you'll all feel warm and fuzzy inside. Sure, the Buck's Fizz will have played it's part in that but let's give the Muppets at least some of the credit.
Wallace & Gromit: The Curse of the Were-rabbit
Paying tribute to the Hammer Horror movies of old, Wallace & Gromit's first full-length film finds them tackling a giant rabbit with designs on Tottington Hall's vegetables. But things are not quite what they seem…
Aardman Animations' plasticine heroes retain their quirky charm on the big screen, untainted by Hollywood interference. They're joined by a big-name cast including Ralph Fiennes and Helena Bonham Carter – who throw themselves wholeheartedly into the silliness.
Watch The Curse of the Were-rabbit on Netflix
Afternoon
You've somehow managed to cram most of a turkey and half a Christmas pudding inside you, to the protestations of your stomach. Time to flop down on the sofa and vegetate with a couple of antacids. Here's some family viewing that'll keep you ticking over.
It's a Wonderful Life (Channel 4, 2.20pm)
It's not easy turning a film about attempted suicide into a Yuletide family favourite – but Frank Capra and his leading man James Stewart did exactly that with It's A Wonderful Life.
So when you realise you've left your other half's presents behind at the last minute on Christmas Eve, don't panic too much or else you might be plagued – we mean, helped – by a well-meaning angel called Clarence.
Watch it on Channel 4 at 2:20pm
Also available via Now TV and Amazon Instant Video
Frozen (BBC1, 3.10pm)
If you have a daughter between the ages of two and eight, you may already know this one. Or rather, you may already know EVERY SINGLE WORD OF EVERY SINGLE SONG, which character is singing them, what they're wearing at the time, what happens next and what it means for Disney's profit margin.
That said, Frozen is a pretty great modern-day Disney film. It's not horribly sexist, in that the lead characters are strong-willed, independent girls who don't generally need saving, it looks great, the story is gripping and funny without being too cheesy, and there's no denying the power of the songs.
So, definitely one to settle down with and watch together as a family – but just be aware that you will have those songs in your head for the next month.
Watch it on BBC 1 at 3:10pm
Evening
The darkness is closing in outside – settle down with your tipple of choice and fire up one of the following to see Christmas evening in in style.
Doctor Who: The Return of Doctor Mysterio (BBC1, 5.45pm)
The good doctor is back for his traditional Christmas Day instalment, this time trying to save New York from an alien attack with the help of a costumed superhero named The Ghost (as well as a new companion played by Matt Lucas). Aside from that, we don't know a whole lot about it – you could even say the BBC was trying to keep it all a big Mysterio. Eh? Eh?!
Watch it on BBC 1 at 5:45pm
Die Hard
Everyone thinks they're being clever, edgy and original when they say that Die Hard is their favourite Christmas movie, but they're not. Everyone knows it's set at Christmas, guys. Just because you picked a movie that has lots of shooting, swearing, broken glass and bloody death in it instead of Jimmy Stewart finding out that the world is a pretty great place after all, really, doesn't make you some kind of cultural genius.
That being said, Die Hard is a really great film that has lots of shooting, swearing, broken glass and bloody death in it. Plus Christmas decorations. So watch it as you polish off the last of the day's mince pies.
Bad Santa
He's not fat, he's not round, and he definitely isn't jolly. Billy Bob Thornton's booze-drinking, womanising Santa Claus is hilarious, in a dark comedy sort of way.
A strange friend in the form of a socially inept boy called Thurman Merman makes the off-the-rails Santa see the error of his ways after years of drug abuse and robberies. Heartwarming and filthy at the same time and therefore probably the ultimate alternative Christmas movie.
Later
It's pitch black outside, the sitting room is discarded with bits of cast-off wrapping paper, and the kids are in bed. Time to fire up some more age-appropriate fare for the grown-ups.
Dallas Buyer's Club (C5, 10.30pm)
Matthew McConaughey has made an extraordinary about-turn in the last few years, going from bland leading-man roles in romantic comedies to full-blown Oscar contender. And the McConaissance kicked off with this film, in which he plays Ron Woodruff – a macho Texan who's diagnosed with AIDS and given 30 days to live.
If at first glance it seems like an Oscar-baiting checklist – AIDS! Gay and transgender characters! Weight loss! – it quickly reveals itself as a compassionate, unflinching portrait of a many-layered man. Albeit one that has absolutely nothing to do with Christmas…
Watch it on C5 at 10:30pm
White Christmas (Black Mirror)
In a departure from the series' regular episodes, Black Mirror's 2014 seasonal special consists of three separate tales – all all weaving together to form an overall uber-story starring Rafe Spall and Mad Men's Jon Hamm.
If you're familiar with and a fan of Black Mirror's "technology is actually bad" theme, you'll find plenty of that to feast on here, as it takes aim at augmented reality (and its potential uses for pick-up artists), smart home gadgets, digital copies of human consciousness and the ability to "block" people in real life. Merry Christmas, tech fans!
Black Christmas
With more in common with Halloween slasher films than Christmas classics, the original Black Christmas – rather than the 2006 remake, obviously – sees a killer on the loose in a sorority house. Cue college girls getting terrifying phone calls in the night and bags of suspense. It's also fun if you're rooting for them all to be killed from the word go.