Stuff Gadget Awards 2013: The Apple iPad Air is our Tablet of the Year
When it comes to slates, Apple's skinniest full-size iPad yet is our pick of 2013's hugely impressive litter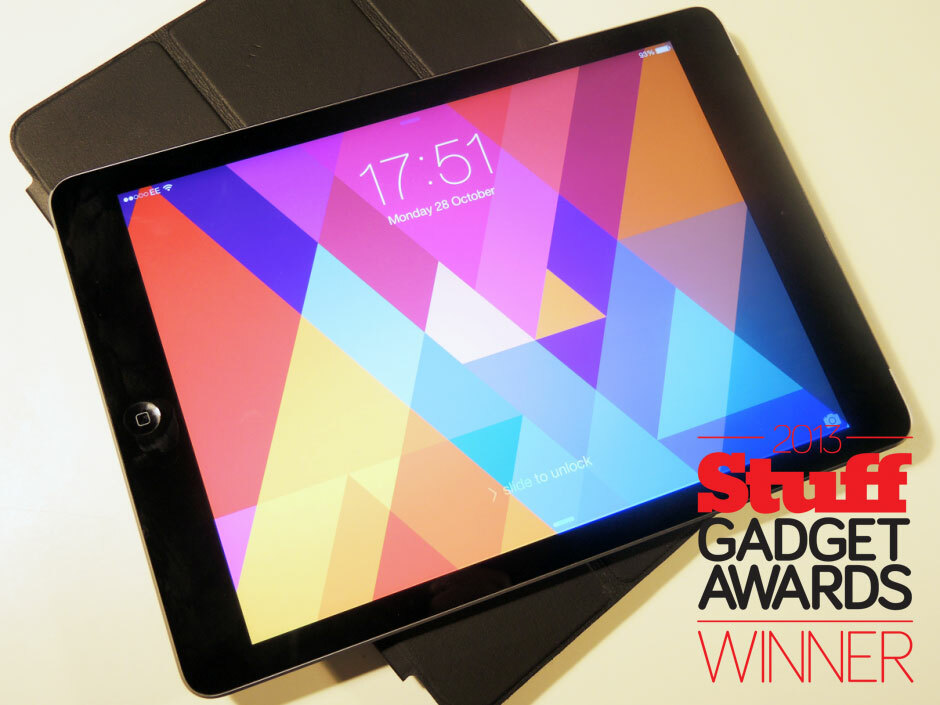 It's been quite a year for large glass rectangles.
At the smaller end of large, the 7-8in tablet market has emerged as the most interesting space in tablet land. And at the larger end of large, the best tablets have simply got much, much better – and none more so than the iPad Air, the latest – and skinniest – incarnation of Apple's full-size iPad, and its greatest tablet effort to date.
Winner: Apple iPad Air (from £400)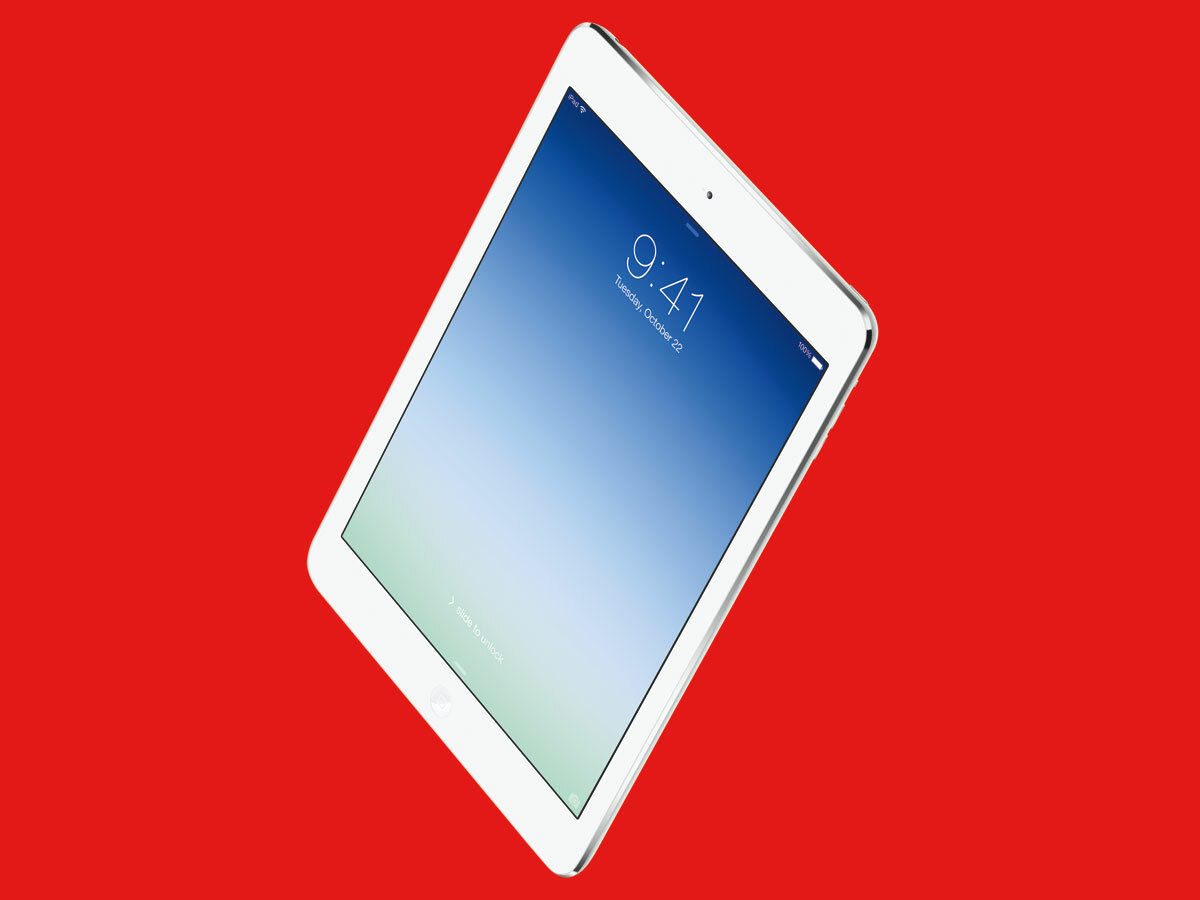 The fifth-generation iPad is the first to look visibly different from every angle – and that's because it's dramatically slimmer and lighter than any of its predecessors. The 9.7in Retina Display remains, and although it's bested on resolution by some new contenders, it's still just about the best damn tablet screen we've ever seen. Coupled with the hundreds of thousands of fantastic made-for-iPad apps that populate the App Store, it's one formidable tablet.
Runner-up: Apple iPad Mini 2 with Retina display (from £320)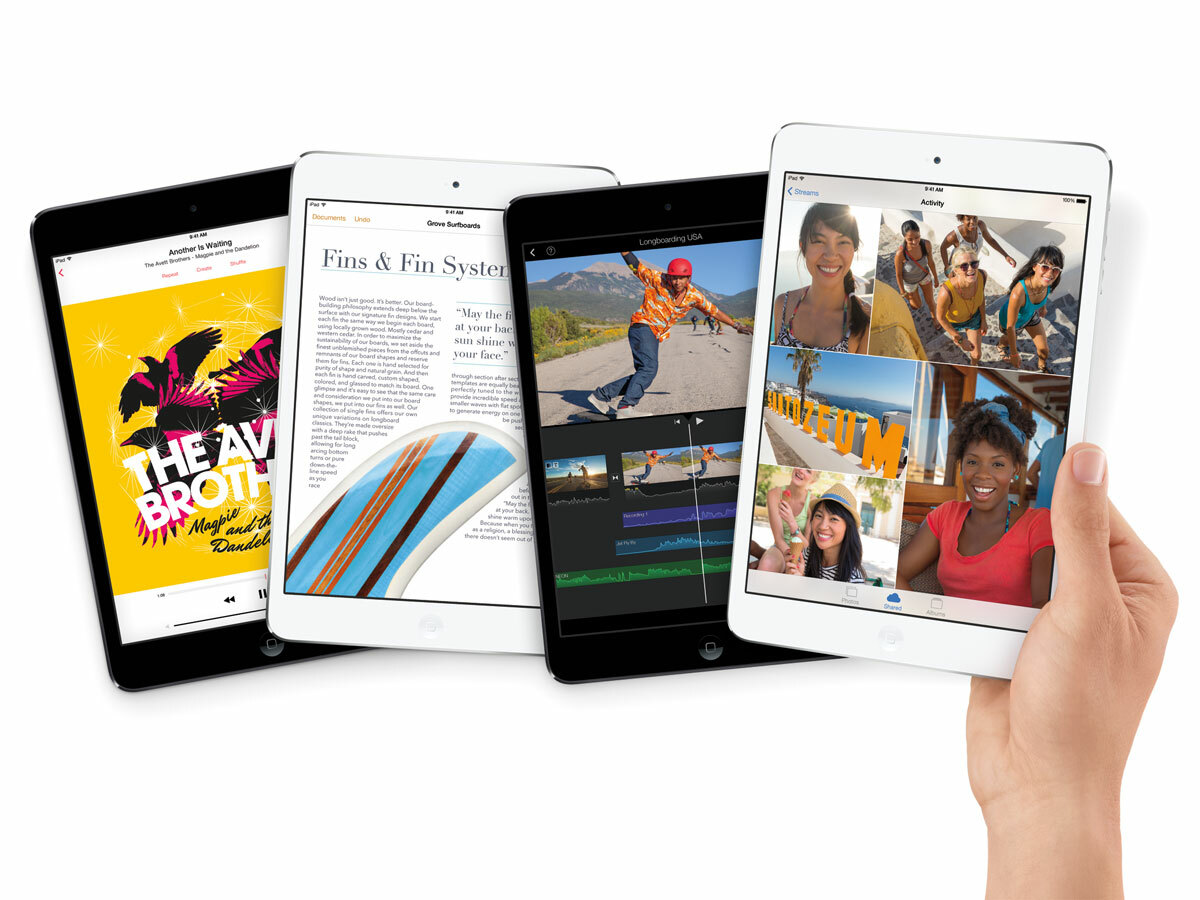 The original iPad Mini wowed us with its size and design, but left us distinctly disappointed with its low-res screen. The second generation has removed that niggle, slapping a razor-sharp Retina display on the front – and cramming in a faster A7 chip and beefier battery to boot. It's a fantastic, near-perfect package, and as with its bigger brother the app support gives it a definite software edge over its Android rivals.
Runner-up: Google Nexus 7 2013 (from £200)
Google's Nexus devices are genius. Built as a showcase for the company's Android OS, they always pack incredible power and quality into devices that dramatically undercut the competition, and always furnish them with the latest software bells and whistles before any other devices get a look-in. The second-gen Nexus 7 is no different, packing quad-core guts and incredible resolution into its 7in screen, and costing just £200. You won't find a better multimedia device anywhere near that price.
Runner-up: Asus Fonepad (£160)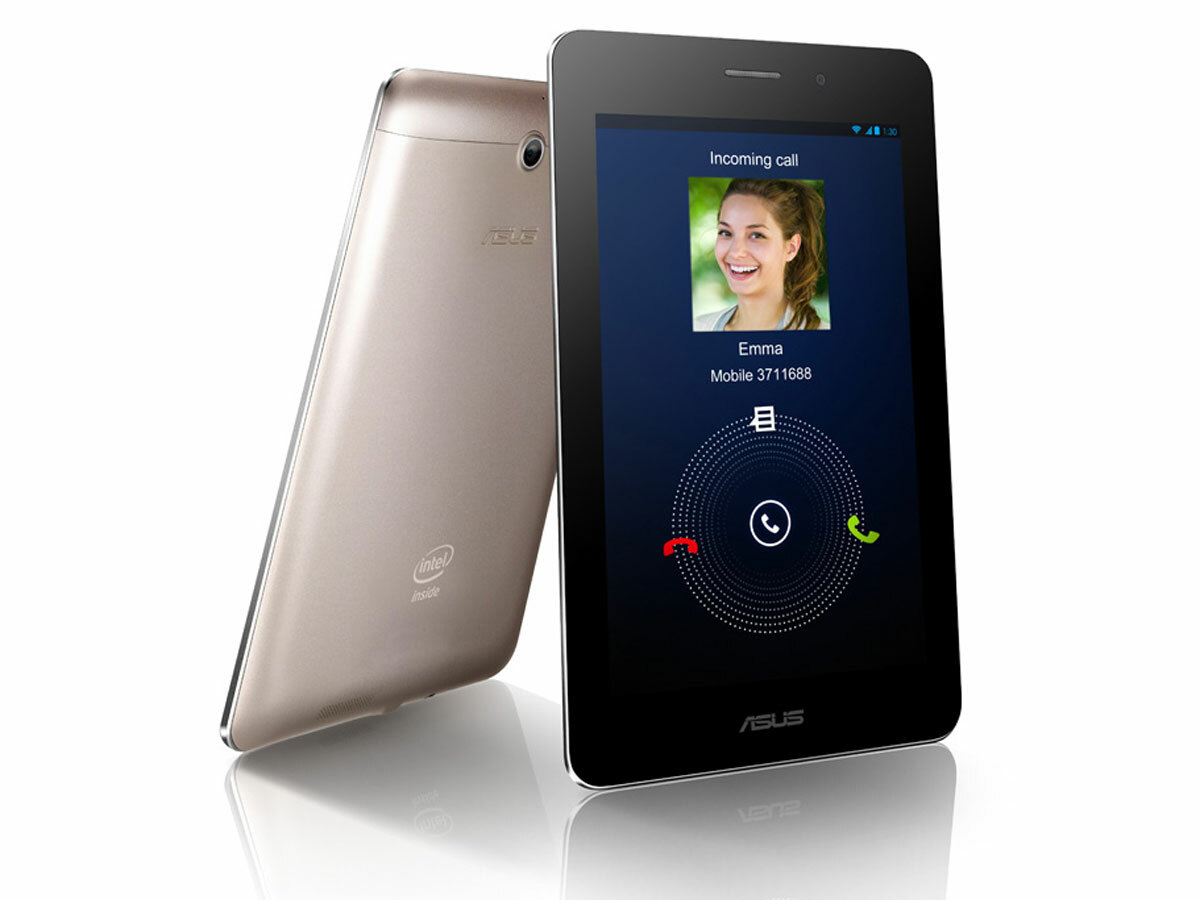 The Fonepad proves how cheerful cheap can be. Running on Intel Atom insides, it's available for a relative pittance, yet doesn't disappoint when it comes to nailing the basics of what makes a tablet desirable. The processor proves capable of handling almost anything you throw at it – including multitasking – the battery should last you all day and the 7in screen, while not cornea-slicingly sharp, boasts enough pixels to keep Netflix fiends and web addicts happy. There's upgradeable storage, allowing you to boost the 16GB of space to 64GB. Oh, and a phone built-in too. Yep, if you want to make calls on this thing, it's got your back. You may (OK, you will) look a wee bit silly doing so, but we can't help but admire Asus' gumption.
Runner-up: Microsoft Surface Pro 2 (from £720)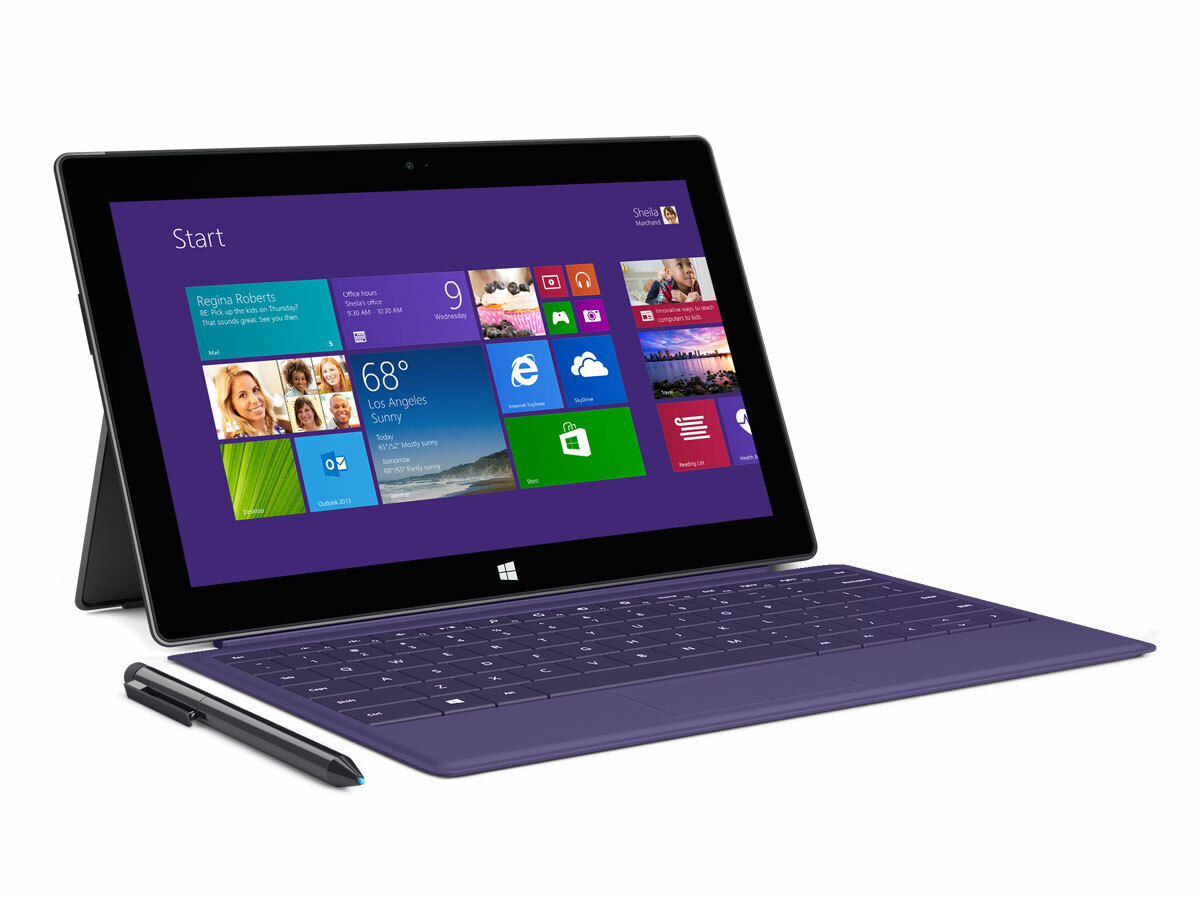 The first Surface Pro trod the line between 'proper' computer and tablet well, but its woeful battery life meant it wasn't the portable holy grail Microsoft had billed it as. The second generation improves on almost every aspect, with a Haswell processor boosting the battery life to around five hours of normal use. While there's still room for improvement, it's impressive given the power on board the Surface Pro 2 – this is a real Windows PC, squeezed into tablet form, and there's nothing else quite like it on the market.
Runner-up: Sony Xperia Tablet Z (£380)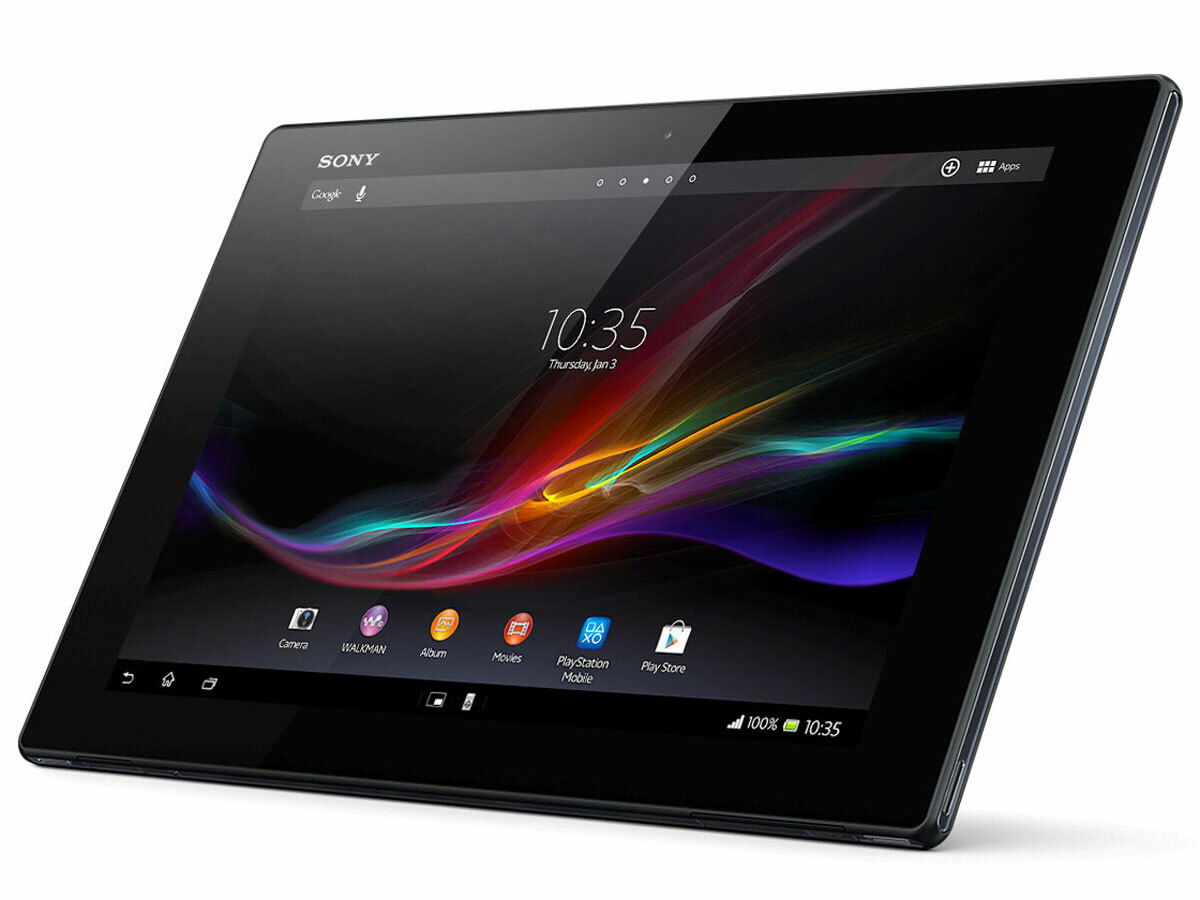 The best big-screen Android tablet to date has a couple of tricks up its sleeve. The first is an all-glass build that makes the iPad look fat (it's just 6.9mm thin – and 495g, very lightweight too). The second is that this is a tablet you can read in the bath: it's IP55/57 rated, which means it'll survive a drop into water. Fortunately, it gets all the basics right, too, with a vibrant 10.1in 1920×1200 screen, quad-core Snapdragon S4 processor and more connectivity than you can shake a fistful of USB cables at.
Runner-up: LG G Pad 8.3 (£260)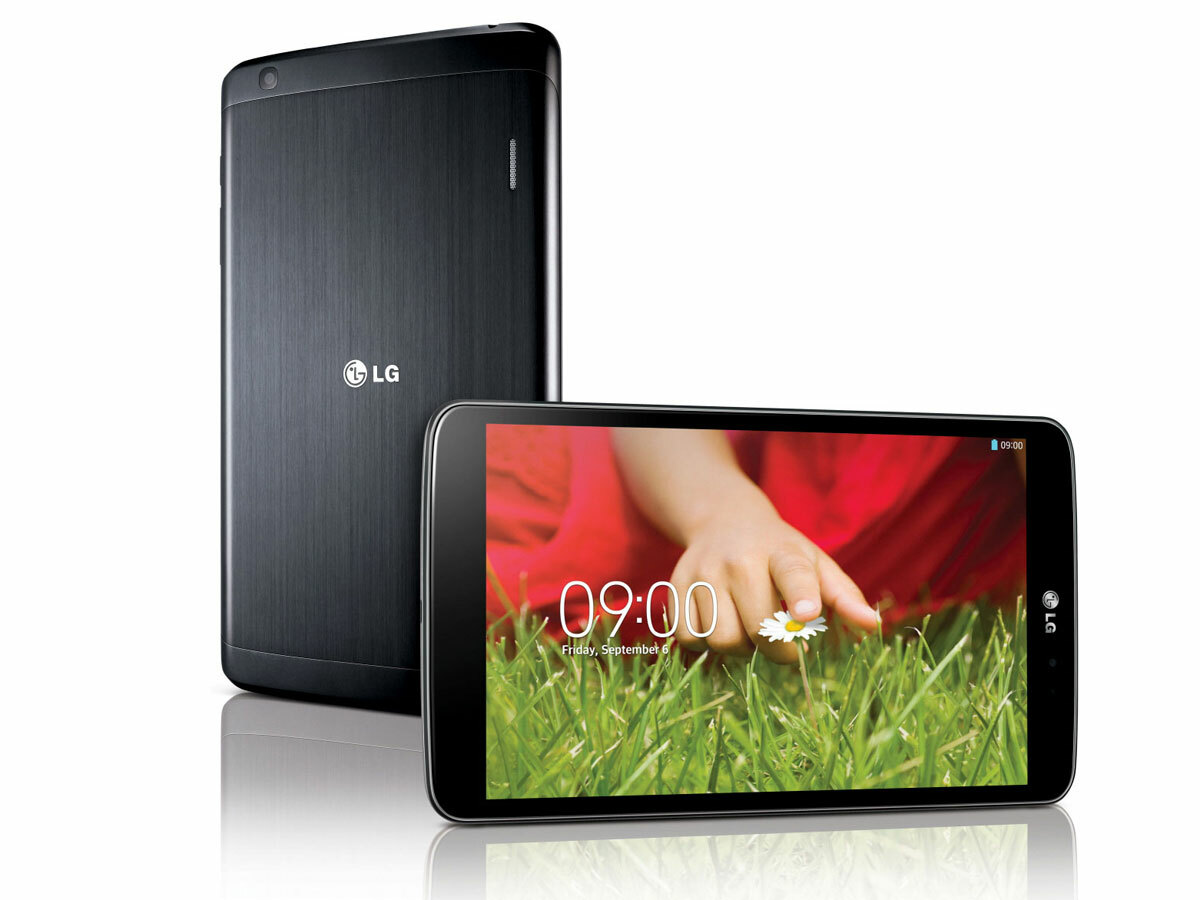 LG's first tablet since 2011, the Android-based G Pad 8.3 is aimed at the iPad Mini's bracket rather than the Nexus 7's. Its 8.3in 1080p screen is a vibrant stunner (albeit not as pixel-packed as the iPad Mini 2's), the build quality is top-notch and there's a microSD slot for expanding the 16GB of internal storage. While the price tag might put off bargain-hunters, it's still significantly cheaper than Apple's 7.9in offering – and that's enough to make it a worthy alternative.
Runner-up: Asus Transformer Pad TF701T (£430)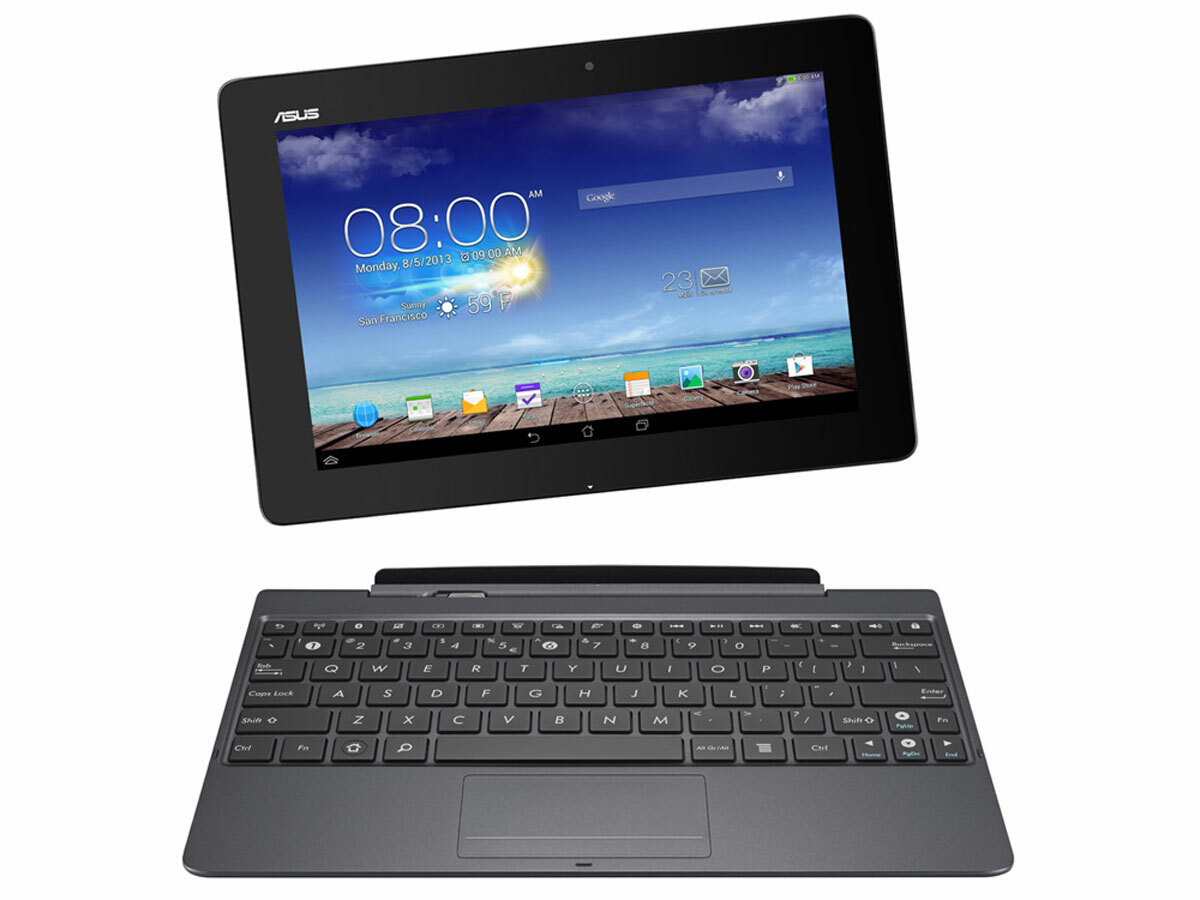 The weighty 10.1in Transformer Pad is an Android tablet with a difference: it comes with a fully-loaded keyboard-and-trackpad dock that makes productivity a breeze. The screen boasts a marvellous 2560 x 1600 resolution (that's almost 300 ppi – and crisper than the iPad Air's Retina display) while the Tegra 4 processor is a beast and the battery life runs to a ludicrous 17 hours on a charge. Like the Surface Pro 2, it's a unique mobile device – and one that deserves a place in many travellers' bags.