So you just got a… PlayStation 4 Pro
Santa brought you Sony's top console for Christmas? Great - but how do you get the most from it?
Just unwrapped an inviting rectangle with your name on it and found Sony's PlayStation 4 Pro within? Lucky you: that's the best version of the best console around right now. But you already knew that.
What you might not know is what to do next. Are you transferring your games and data over from the original PS4? Do you have a 4K TV and know how to properly configure the console to take full advantage of it?
And do you know the best games to get right now, where to find 4K media to stream on the thing, and what kinds of accessories you might want to snag once it's up and running? These aren't the hardest of questions, but they're well worth considering if you want to get the most out of your awesome new console.
With that in mind, here's a look at how to set up the PlayStation 4 Pro, which games and media to seek out first, and which peripherals might be worth your holiday cash.
1) Get up and running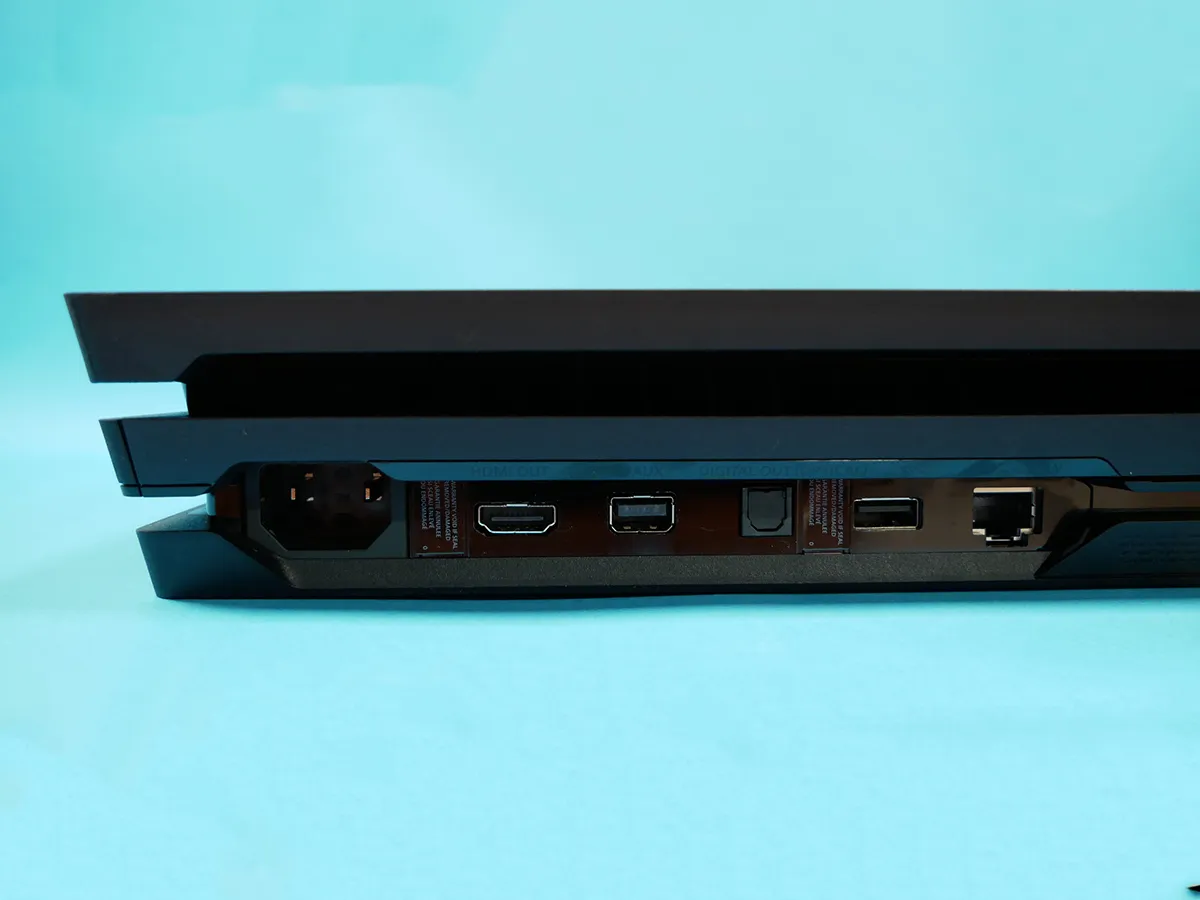 On the simplest level, the basic cable setup here hasn't really changed: you've got a power cable to plug into the wall outlet, an HDMI cable to stick into your TV, and you can connect to the Internet either via Ethernet cable or Wi-Fi. If you've set up a new game console at any point over the last 10 years, you can probably sort that all out.
But there's a bit more to consider, especially if you're plugging into a 4K TV. To ensure that you're able to run games in full 2160p (4K) resolution, assuming your TV is up to the task, you may need to ensure that the console is plugged into the right HDMI port on the TV.
Look up your TV model to see if the ports are differentiated and if some are specifically designated for 4K 60Hz output. Once your PS4 Pro is all set up, go to the "Sound and Screen" section in the console's settings to see whether you're fully 4K or need to sort out an issue. If it's not the port, it could be an incompatibility between the console and TV: there had been various reports of issues when the console first released, but hopefully those have been all handled by firmware updates. On that note, make sure your TV's firmware is up to date as well.
Furthermore, make sure that HDR (high dynamic range) output is enabled on both the PS4 Pro and television (assuming your TV supports HDR): you'll find it in "Sound and Screen" again on the console, and you'll have to dig around your TV's settings menu to find it on that end. Not every game supports HDR, but the enhancements can be pretty awesome – it's well worth having activated.
If you're running into an issue getting either 4K or HDR working with your TV, do this: Google it. Seriously. Lots of other people have probably run into the same problem, and there are message boards full of home theater geniuses who have already solved their conundrums. That's how I fixed my own PS4 Pro setup issue. Each TV may have its own setting to tick off, and you may not know what to do if you don't understand this stuff inside and out. Also, this PlayStation support doc could be of some help.
Before you set up the PlayStation 4 Pro, however, you'll have an important decision to make: do you want/need to transfer your games, save files, and other media from another PS4, or are you starting fresh? If it's the former, consult our guide on what kind of transfer options you have.
It's pretty easy to do a transfer if you have both consoles handy. Otherwise, if you have a PlayStation Plus account, you can upload your saves to the cloud and then just redownload any digital games, or reinstall disc-based titles. In any case, if you need to transfer data over, you'll want to get started with that before getting too deep into playing with your new box.
You'll also need to login with or create a PlayStation Network console to connect to the Internet, download games, make friends, and play online multiplayer games. It's free, it's easy, and there's no reason not to do it.
You might also consider signing up for the aforementioned PlayStation Plus subscription. Sony's membership plan is now required to play online games, but it also has other benefits: namely a few free games to download each and every month and keep, so long as your Plus subscription is paid up.
For your money, you'll get a mix of older favourites, alluring indies, and occasionally the semi-high-profile new release, not to mention discounts on all PlayStation Store purchases. It's £50 per year or £7 monthly, but the benefits are pretty massive if you plan to play regularly. In fact, we have a monthly spotlight of the latest free games to download – bookmark this link!
Oh, and expect to find a sizable system update waiting for you whenever you finally get the system up and running… and probably updates for any games you're playing for the first time, as well. Welcome to modern console gaming.
2) Grab some games
What's the point of getting a swanky new game console if you don't have awesome new games to play on it? Here's a look at three of the biggest and best games you ought to play, three other awesome digital titles that are cheaper and should be faster downloads, and three of last year's best games that are still worth playing today. And finally, we have some pointers on finding 4K streaming movies and TV shows.
And if you're looking for even more PS4 game ideas, here's our list of the 25 games that every collection needs.
Best new games
Resident Evil 2 (£20)
No, we didn't accidentally pick a PS1 game for this list, nor is it a remastered edition. Capcom's reimagined take on Resident Evil 2 offers a modern rendition of the survival horror classic, amping up the intensity with slick new graphics, immersive audio, and realistic enhancements. It's perfect nightmare fuel… assuming that's what you're looking for this holiday season.
Death Stranding (£40)
If you're familiar with Hideo Kojima's Metal Gear Solid games, then you know just how weird the gaming auteur's adventures can be. Well, Death Stranding takes that to another level. You'll deliver parcels across an America that has been devastated by explosions… and also ghosts that roam the land. Also, the lead is played by Norman Reedus. And his mom's the president. And… look, it's an odd one, but also pretty compelling too.
Sekiro: Shadows Die Twice (£51)
From the makers of Dark Souls and Bloodborne comes Sekiro: Shadows Die Twice, a similarly tough-as-nails action game with a Japanese shinobi twist. The battles here are even more nuanced as you balance your vitality with posture to try and strike critical death blows against brutal foes. Add in stealth elements and this is a deeply compelling game – albeit one that'll repeatedly wreck you mercilessly along the way.
Digital picks
Celeste (£16)
Celeste is undoubtedly the best mountain-climbing-while-persisting-through-anxiety game of the year. Granted, it's the only one – but Celeste has been critically acclaimed all the same for its entertaining platform challenges, dazzling retro look and memorable soundtrack, and some brilliant characterisation and dialogue along the way.
Fortnite (Free!)
Haven't played the most popular game in the world right now? Grab Fortnite for free from the PlayStation Store and give it a shot on your PlayStation 4. This battle royale smash drops you into a 100-player fight for survival, with a colourful playground provided that packs diverse terrain, plenty of weapons, some fun surprises, and a chance to own everyone in sight.
Rocket League (£16)
Still one of the best things you can play on the PS4, Rocket League delivers a dynamic twist on football: you're driving a rocket-powered car instead of using your feet. And yes, that is incredibly fun, especially when you're soaring into the air to deliver an insane winning goal. It's a simple concept with an incredibly high skill ceiling, and a gift that keeps on giving.
Best of last year
God of War (£12)
Sony's legendary franchise came back to life last year, and the new God of War is utterly brilliant. Shifting the world into the realm of Norse mythology, you'll guide an older Kratos and his young son on a journey through a stunning land – albeit one filled with massive bosses to swing your axe through. Unexpectedly subtle storytelling helps elevate this insta-classic.
Red Dead Redemption 2 (£25)
Rockstar's latest open-world odyssey is, like so many of the previous ones, a masterpiece. Red Dead Redemption 2 puts you in the dusty boots of an outlaw at the turn of the 19th century, and like Grand Theft Auto 5, it's a sprawling adventure that you'll want to savour. Brilliant characters, an inviting world, and loads of fun activities keep this one fresh for ages.
Spider-Man (£15)
The last great Spider-Man game was, what, a couple of console generations ago? We've had a lot of so-so Spidey sims over the years, but Sony's Spider-Man is the new gold standard for wall-crawling fun. Swinging around New York City is a treat, of course, but Spider-Man also nails the combat, characters, and storytelling for a comic book game that actually lives up to the source material.
Stream in 4K
Since the PlayStation 4 Pro curiously doesn't pack in a 4K Ultra HD Blu-ray player (just the standard variety), you'll have to rely on streaming media to bring that high-res media onto your TV – assuming you have a 4K set, of course.
Luckily, you have some options. Netflix thankfully has plenty of great stuff in 4K, including Stranger Things, Breaking Bad, and The Irishman, but Amazon Prime Instant Video also has some strong 4K choices, including The Expanse and The Marvelous Mrs Maisel. You can also turn to YouTube to find trailers and plenty of other miscellaneous clips in 4K.
3) Get some extra gear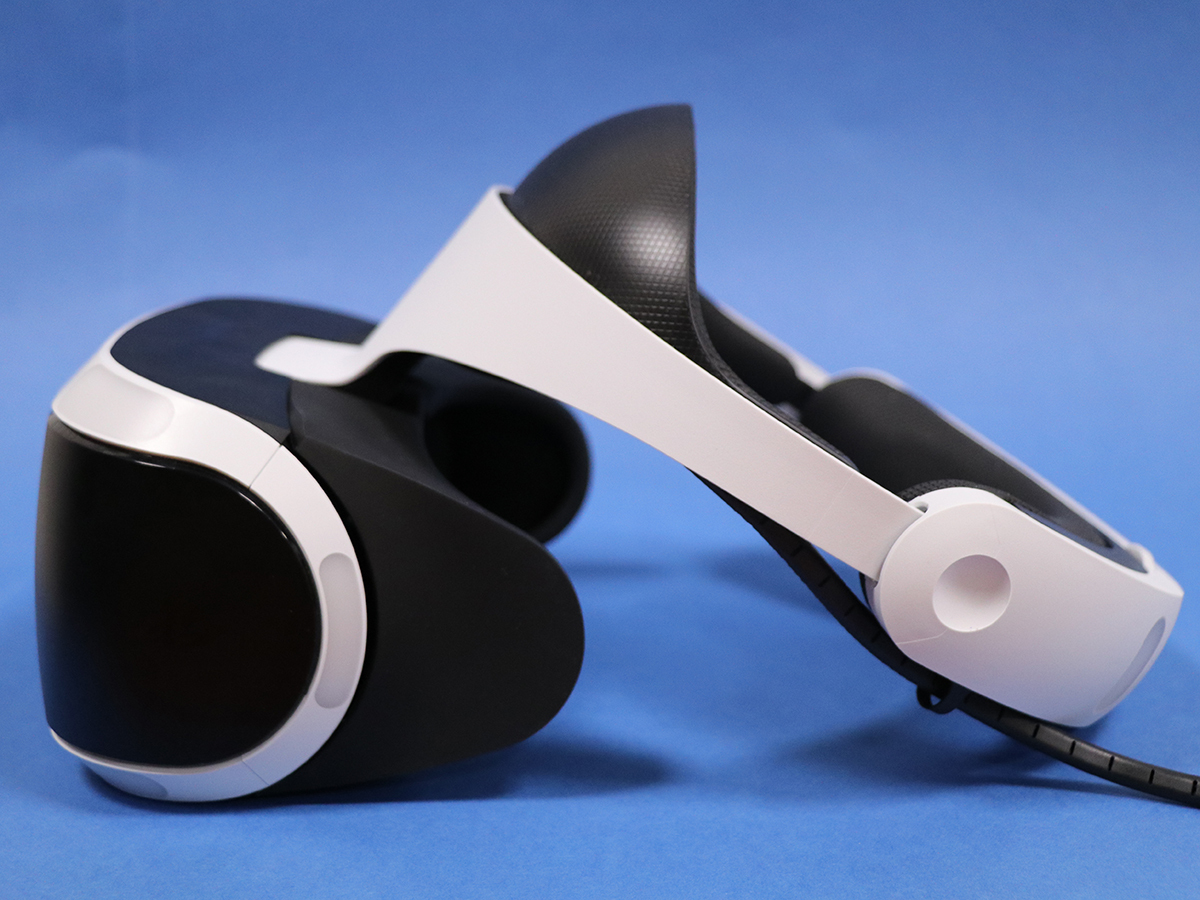 Want to get your PlayStation 4 Pro fully kitted out? Here's a look at four accessories that may not be essential pick-ups, but they'll help you make the most of your fresh console.
PlayStation VR (£180)
Now much, much cheaper than its high-end PC rivals and primed for living room gaming, the PlayStation VR plugs right into your PS4 console and lets you soak in immersive, 360-degree game experiences. It's not as refined as those pricier rivals, but it has arguably the best VR game selection today.
PlayStation Gold Wireless Headset (£50)
You can find much pricier gaming headsets and certainly some cheaper ones too, but Sony's Gold Wireless Headset finds the sweet spot in terms of price, sound quality, comfort, and build strength. It's incredibly easy to use, has great 7.1 virtual surround sound, and folds up for better storage too.
PlayStation 4 Vertical Stand (£20)
Like your game consoles propped upwards rather than laying flat? Well, Sony's got you covered with the vertical stand, which works with both the Pro and the Slim consoles. The black-to-clear gradient effect is pleasing, although 18 quid for a chunk of plastic might seem excessive – still, it seems plenty stable once attached. Better than risking it without the stand, eh?
DualShock 4 Charging Station (£30)
Sure, you can just plug in a microUSB cable when your controller goes cold, but why wait until that happens? Sony's official DualShock 4 Charging Station lets you pop a pair of the gamepads on the dock when not in use, ensuring that they're topped up and ready for your next session.