Shooting stars: the best cameras for every occasion – tested
Photography kit for all conditions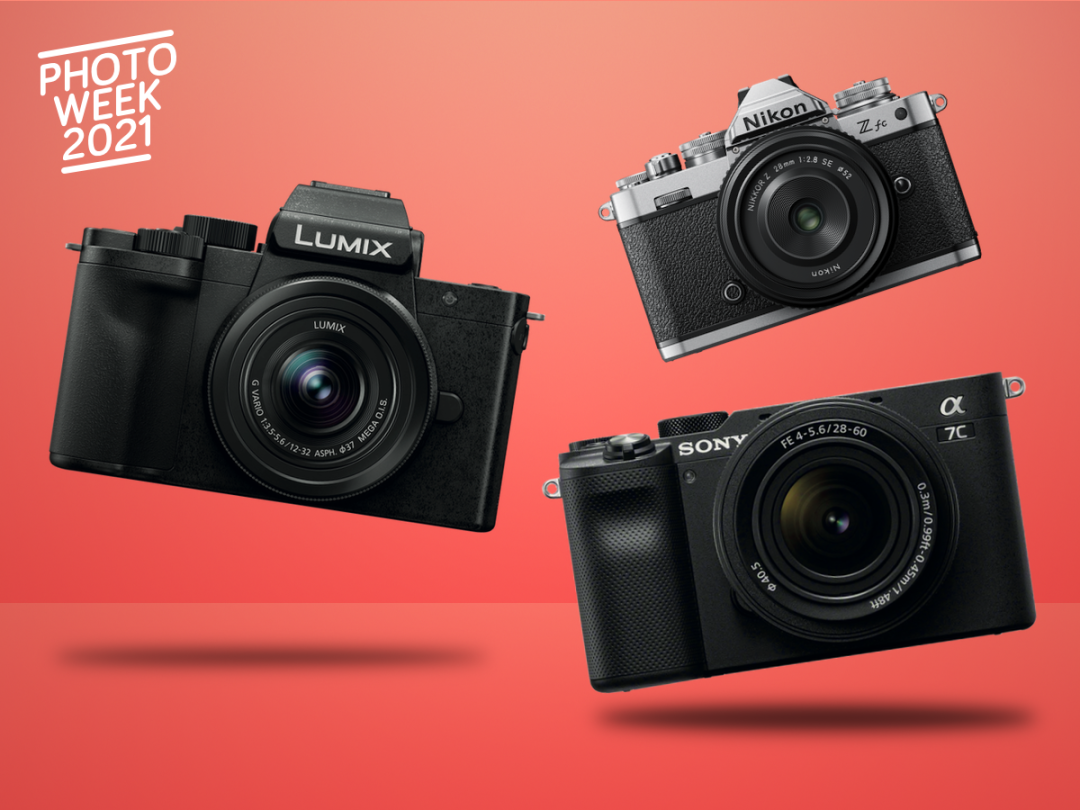 Cameras have never been more versatile. The image quality and performance which was once reserved for bulky pro kit can now be found in compact mirrorless models that are almost small enough to slip in your pocket.
But while there are many multi-talented cameras on the market, some are better suited to certain situations than others. Got a particular imaging niche? Whether you're keen to capture animals or like to shoot in low light, we've tried and tested the best cameras for all conditions.
From Sony safari snappers to street-shooting Nikons, the list below features our pick of the top options for every photographic scenario.
The street shooter: Nikon Z FC (£899)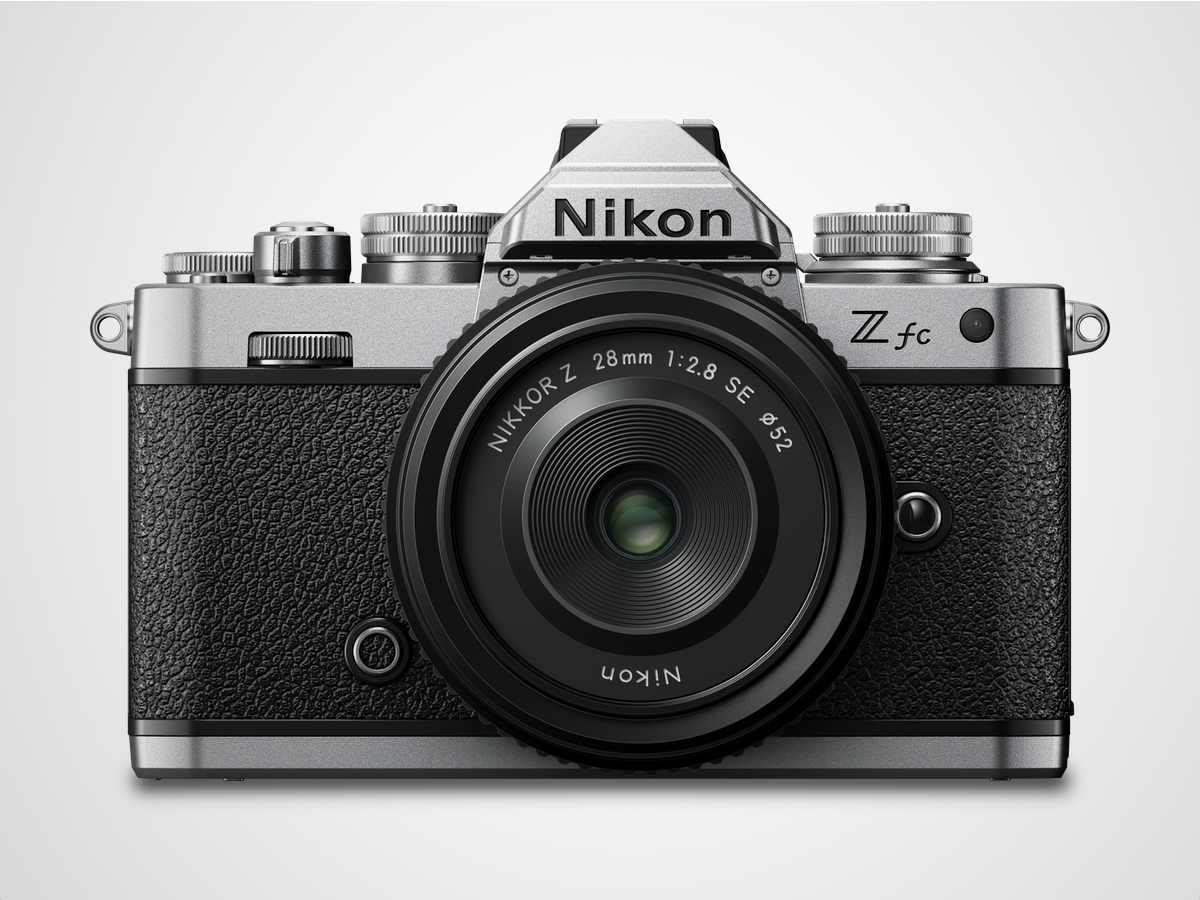 When you're zipping about the city shooting candid snaps of everyday life, it's important to look the part – and Nikon's Z FC has street style in spades. Taking design inspiration from the company's classic FE 35mm, on the inside the Z FC is every bit the modern-day mirrorless marvel.
It uses the same 20.9MP APS-C sensor, processor, battery and excellent hybrid autofocus system as Nikon's first mirrorless camera, the Z50, but this is much more than a retro re-skin. Look past its leatherette coating, fetching round electronic viewfinder and manual dials for shutter speed and ISO (easily flicked to auto) and you'll find a hybrid camera with an 11fps burst speed, 4K video and a magnesium alloy chassis that's light enough for all-day portability.
Image quality is reliably solid rather than stunning, but this will vary depending on the lens attached. We reviewed the Z FC with a lightweight 16-50mm kit zoom that ships with image stabilisation – an affordable all-rounder that works well for vlogging at its widest 16mm setting – but Nikon's new 28mm f/2.8 prime looks a better choice for stills photographers. Both lenses are styled to fit with the last-century look, and we're hoping Nikon adds more because modern Nikkor lenses do spoil the old-school vibe.
Nikon is not the first mirrorless camera maker to take the retro road, but it's heartwarming to see the brand's history echoed in a model that offers the latest tech. If you're searching for a shooter with real character, look no further.
Stuff says: ★★★★☆
Come for the style, stay for the performance – Nikon's retro revival combines solid shooting skills with showstopping looks
KEY SPECS
20.9MP APS-C CMOS ● ISO 100-51,200 ● 4K @ 30fps ● 3in 1.04m-dot TFT ● 445g
The low-light looker: Canon EOS R6 (£2600)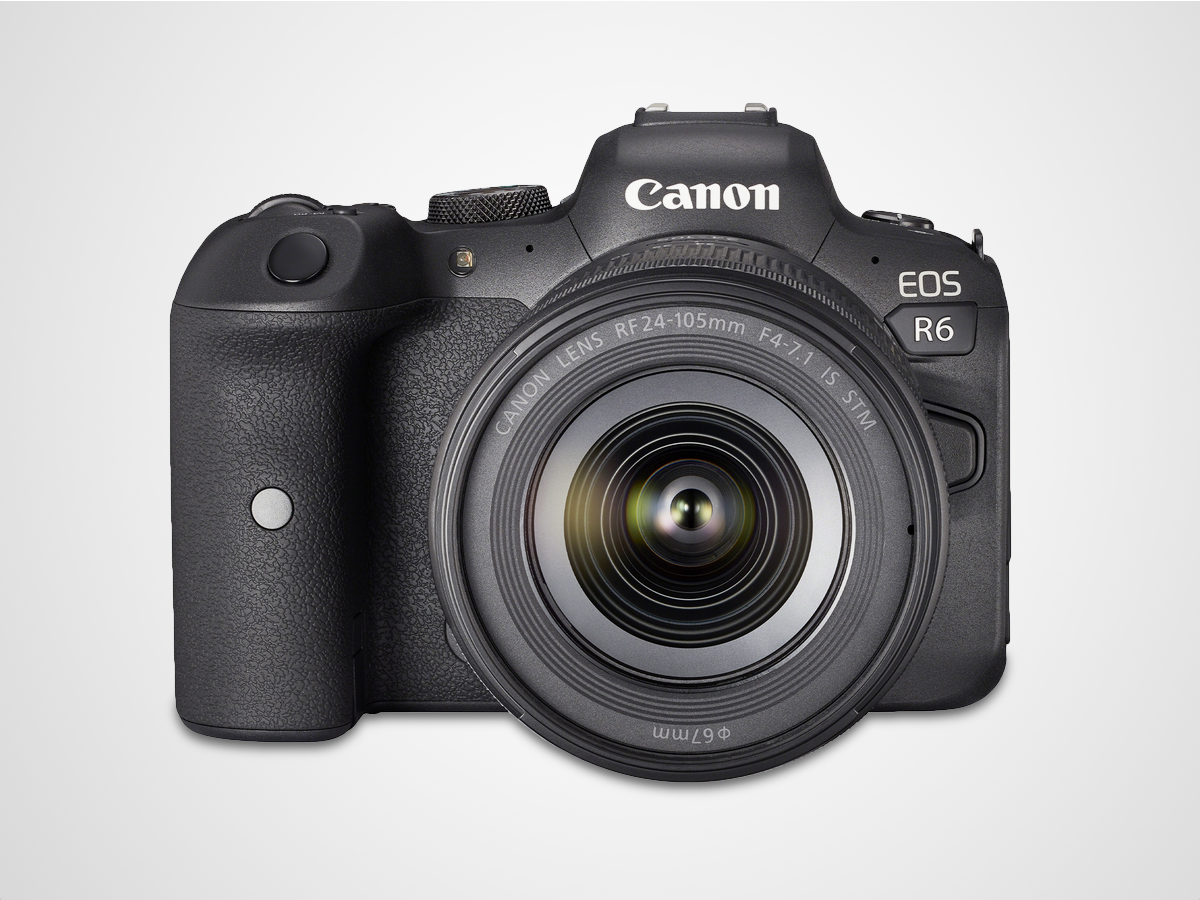 Canon's EOS R6 is a stunningly versatile camera. While it can tackle all sorts of scenarios, it includes several features which make it fantastic for low-light photography in particular. With a relatively modest 20.1MP resolution, there aren't too many pixels crowded onto its full-frame sensor. That extra space means it's better able to capture available light, resulting in crisp, clear images – even in the dimmest conditions.
It's got superbly sensitive autofocus too, plus excellent in-body stabilisation, so sharp shots are virtually a given. That IBIS also helps you avoid needing to use the highest ISO levels, although you can still get useable results at the upper levels (the EOS R6 tops out at a whopping 120,400, pushing on to 204,8000 with the help of software tricky).
Dual-Pixel CMOS AF II doesn't just sound fancy: it also does the business. Eye AF is spectacular, working well for both humans and furry friends. There's 4K at the ready for fans of footage, while the fully articulating touchscreen can face forward for framing vlogs or selfies. Plus you get a pair of card slots – both SD and both the faster UHS-II type.
The only drawback? The price: at over £2500 for the body alone, you're going to need some serious readies by the time you've invested in some glass to go with it. It sits above mid-range models such as the Nikon Z6 II and Sony A7 III. But with such superlative performance, the EOS R6 is arguably very much worth the outlay.
Stuff says: ★★★★★
With its low-light-friendly specs, the EOS R6 all but guarantees sharp shots in all conditions, including when things get gloomy
KEY SPECS
20.1MP full-frame CMOS ● ISO 100-102,400 ● 4K @ 60fps ● 3in 1.62m-dot LCD ● 680g
The safari snapper: Sony A7C (£1709)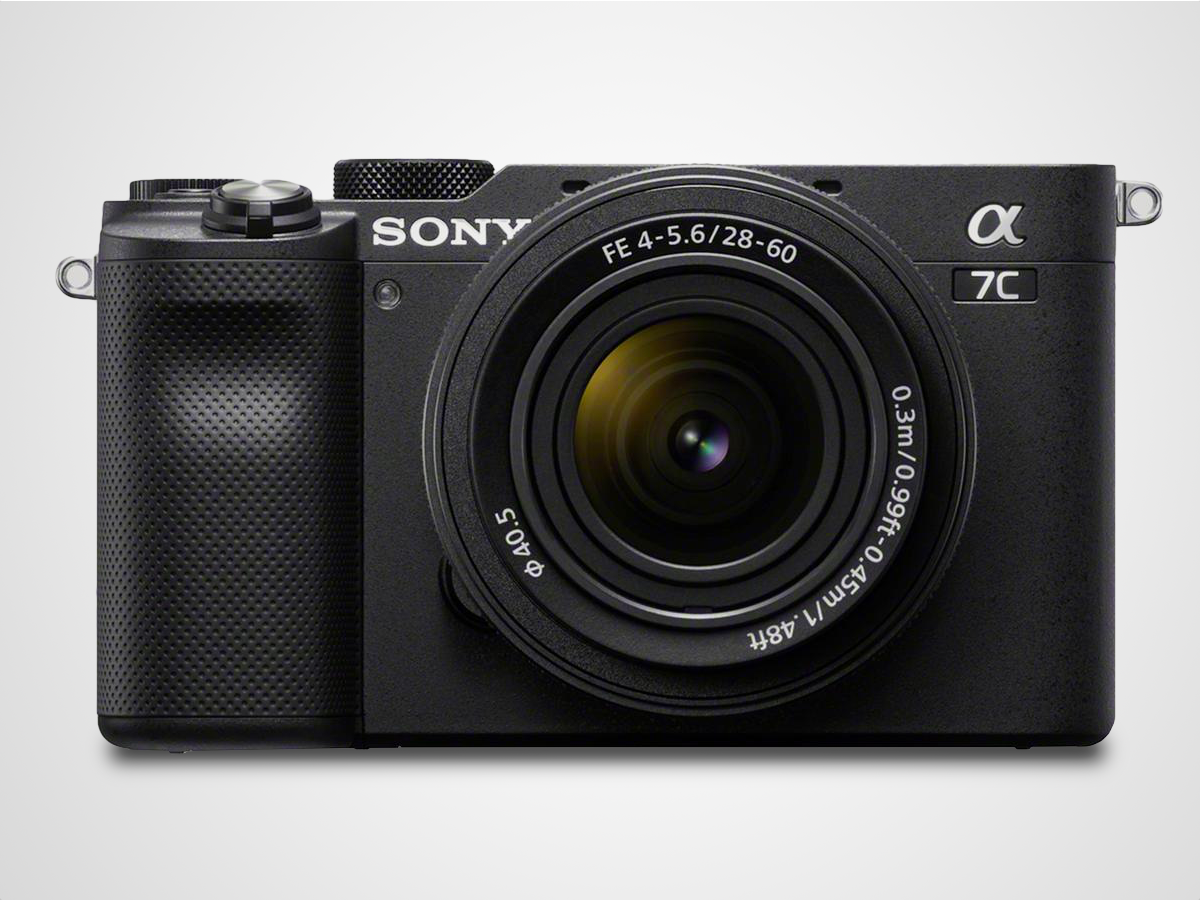 Cliché dictates that you should never work with children or animals. But if it's images you're after and you're holding a Sony A7C, there's no reason to be afraid of either. Full-frame cameras don't come much smaller than this, especially if in-body image stabilisation is on your wish list. That makes it an easy carry whether you're on safari or poking around the park for urban wildlife.
Animals – including children – aren't known for sitting still, so you'll need something that which reacts fast to get the perfect shot. Luckily, the A7C is quite the speed demon. Its combination of 10fps continuous shooting and fast, accurate AF means shooting elusive subjects is relatively painless. Turn on Silent Shooting and you can minimise noise made by the mechanism, so you don't have to worry about spooking that bashful hedgehog.
The AF system also has excellent real-time eye-tracking, which works with animal peepers as well as human ones. There is an OLED viewfinder, but the A7C's compact dimensions mean it's a lot smaller than you'll find on older A7 cameras, so you're probably better off using the 3in vari-angle touchscreen.
However you choose to frame, the 24.2MP sensor is capable of capturing spectacular photos packed with detail, devoid of noise, and with great low-light performance. It's no slouch when it comes to video either. Shooting 4K at 30fps is by no means top of the class, but the footage is sharp and the autofocus works just as well with video. Move over, Attenborough.
Stuff says: ★★★★★
A small camera with big ideas, the A7C's speed and autofocus skills make it a nature lover's best friend
KEY SPECS
24.2MP full-frame CMOS ● ISO 100-51,200 ● 4K @ 30fps ● 3in 921,600-dot LCD ● 509g
The portrait piece: Fujifilm GFX100S (£5499)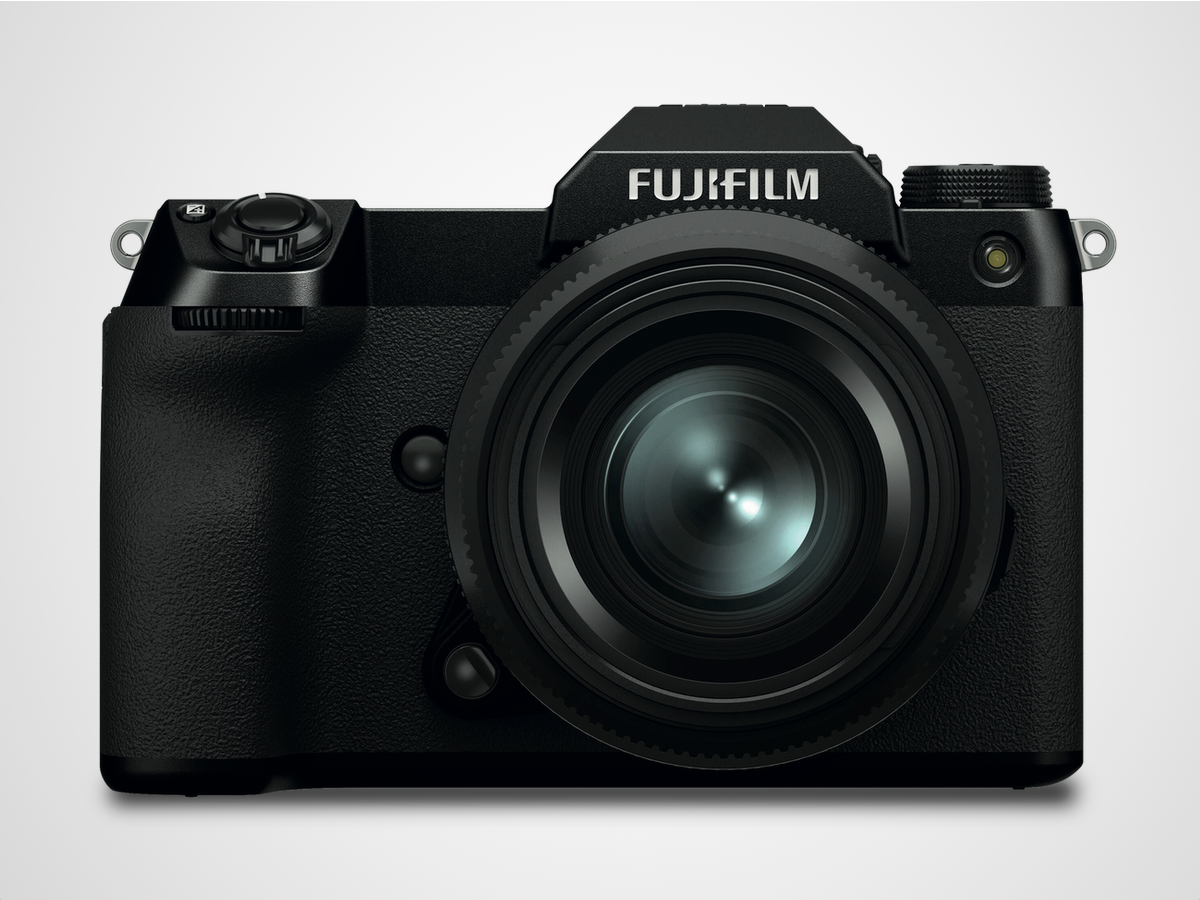 For as long as human beings have been committing pictures to cave walls, canvases and memory cards, we've been obsessed with faces. And if you're looking for something to continue the trend of capturing kissers, Fujifilm's medium-format GFX100S is a formidable portrait performer.
In the past, medium-format cameras were too complicated, bulky and expensive for anyone other than those who really knew what they were doing. But this one is relatively compact, plus it comes with the kind of features you'd get on a mirrorless point-and-shoot (in-body image stabilisation and phase-detection AF) without sacrificing any of the picture quality offered by the giant 102MP sensor inside.
Fujifilm has decided against integrating a battery grip, which is part of the reason that the chassis is that bit less hefty, but it's still chunky enough to get a good firm hold. It has a 3.2in touchscreen which tilts three ways, plus an electronic viewfinder and a top-plate LCD panel for at-a-glance settings even when powered down.
Taking full-length portraits with bokeh isn't easy to achieve on an APS-C or even full-frame camera, but it is with the GFX100S. The hybrid AF system is speedy and the stabilisation is great if you're shooting handheld, the extra sharpness proving a massive help when your images have this much detail. And what stonking snaps they are, with beautiful colours and excellent dynamic range. Sure, it's still pricey, but if you've been tempted by medium-format in the past, the GFX100S makes it more accessible than ever.
Stuff says: ★★★★★
Overkill for many, but killer for those in the know, the GFX100S puts medium-format photography into the hands of mortals
KEY SPECS
102MP BSI medium-format ● ISO 100-12,800 ● 4K @ 30fps ● 3.2in 2.36m-dot LCD ● 900g
The food fanatic: Panasonic Lumix G100 (£519)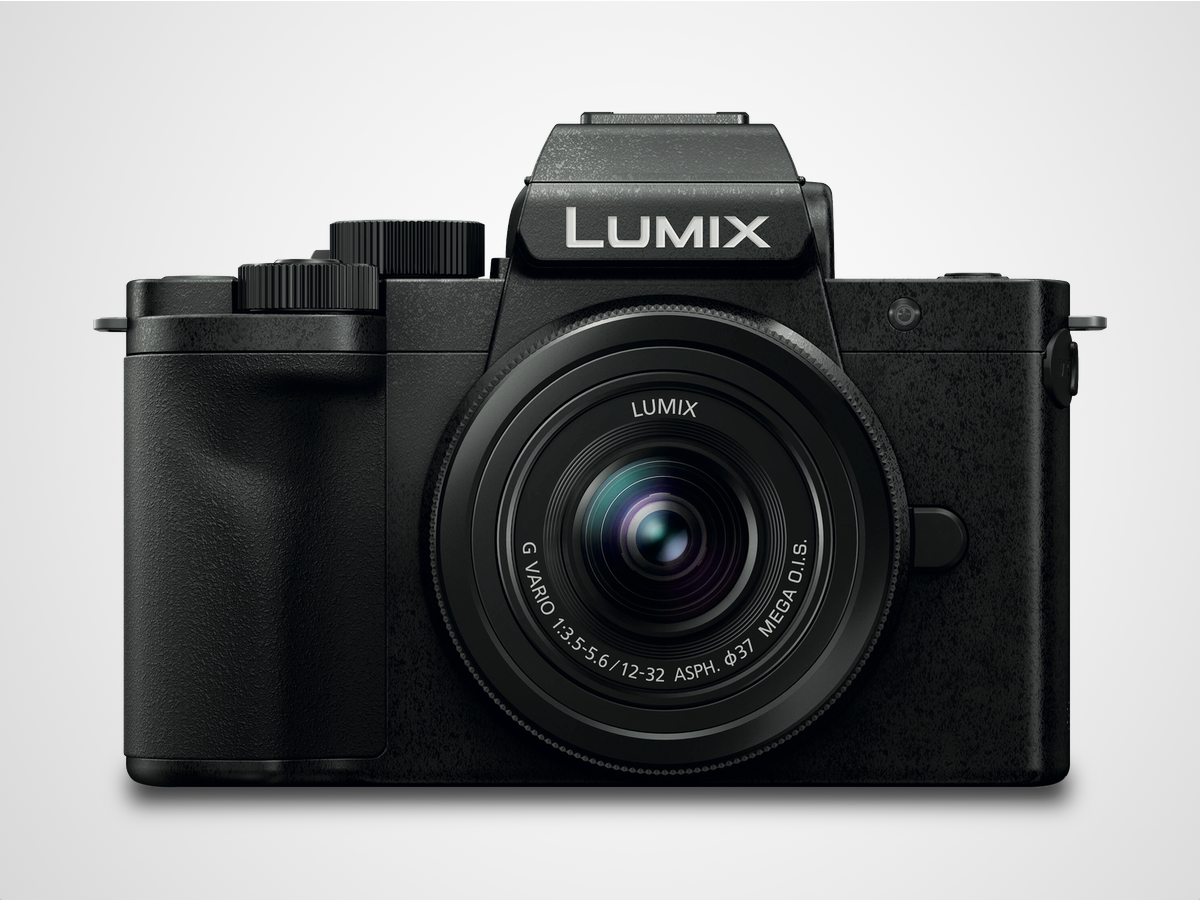 Panasonic's G100 is aimed squarely at some of the worst people in the world: influencers. But while this 20.3MP Lumix might be most at home asking people to like and subscribe, it also has plenty of stills skills to up your foodtography game.
For starters, it's absolutely tiny and weighs just 345g, so taking it out to dinner won't feel like a chore. Yet the micro four-thirds sensor inside is an absolute whopper compared to the one inside your smartphone. Sure, the best phones now use AI to improve results, but they'll never offer the flexibility of a camera with interchangeable lenses – and there's lots of glass available to fit the G100.
You won't find a phone with a 3.7m-dot LCD viewfinder on it either – and while the G100's touchscreen might only be a 3in job, it flip out and around, so you can make sure your brunch is arranged and framed perfectly on the plate. The autofocus isn't the most modern, but it gets its eye in quickly enough – and it's not like your smashed avocado is going to make do a runner. There's also a five-axis hybrid image stabilisation system, combining electronic and in-lens systems to keep things steady.
Almost every camera thinks it's a phone these days and the G100 is no different, offering over 20 creative filters that can make your images Insta-ready. But with a button that makes it easy to send snaps over Wi-Fi or Bluetooth, you're probably best off doing your tinkering afterwards.
Stuff says: ★★★★☆
Designed for vloggers but still a treat for foodtographers, the G100 is a big upgrade on your phone (and still plays nice with it)
KEY SPECS
20.3MP Live MOS ● ISO 200-25,600 ● 4K @ 30fps ● 3in 1.84m-dot LCD ● 345g
The video star: Sony ZV-E10 (£679)
Stills and video cameras used to be very different beasts, but these days it can be hard to tell them apart. The big giveaway on Sony's ZV-E10? The fluffy wind-muff which fits over the microphone to reduce noise made by the breeze when you're shooting outside. Sound quality is half-decent, which is something seldom seen on sub-£1000 mirrorless cameras, but there's also a mic port (and a headphone one) if you want to upgrade to something external.
Vloggers will also be pleased to see a fully articulating screen, even if we do wish the menus were properly touch-optimised, while Sony has kept things as portable as possible by zapping the flash and viewfinder. That makes the ZV-E10 Sony's most compact interchangeable-lens camera.
Inside there's a 24.2MP APS-C sensor that shoots 4K at up to 30fps and 1080p at up to 120fps, while Sony's Slow And Quick mode captures either
timelapse (as low as 1fps) or slow-mo (as high as 120fps) in-camera. Very handy. Photos and videos shot at full resolution are crammed with detail, but frustratingly for run-and-gun videographers, Sony's vlogging champ suffers from the same rolling shutter as the A6400, with nippy lateral movements resulting in italicised subjects. Not a great look.
Still, AF and eye-tracking are exceptional, thanks to 425-point phase-detection, and there's also Active SteadyShot, which keeps things solidly shake-free (albeit at the expense of noticeable cropping).
Stuff says: ★★★★★
It might not be perfect, but with lots of inputs, decent mics and impressive 4K performance, this is a great-value vlogging tool
KEY SPECS
24.2MP APS-C CMOS ● ISO 100-32,000 ● 4K @ 30fps ● 3in 922k-dot TFT ● 343g