Samsung Galaxy S5 vs Sony Xperia Z2
Two titans of tech - but which has made the better smartphone?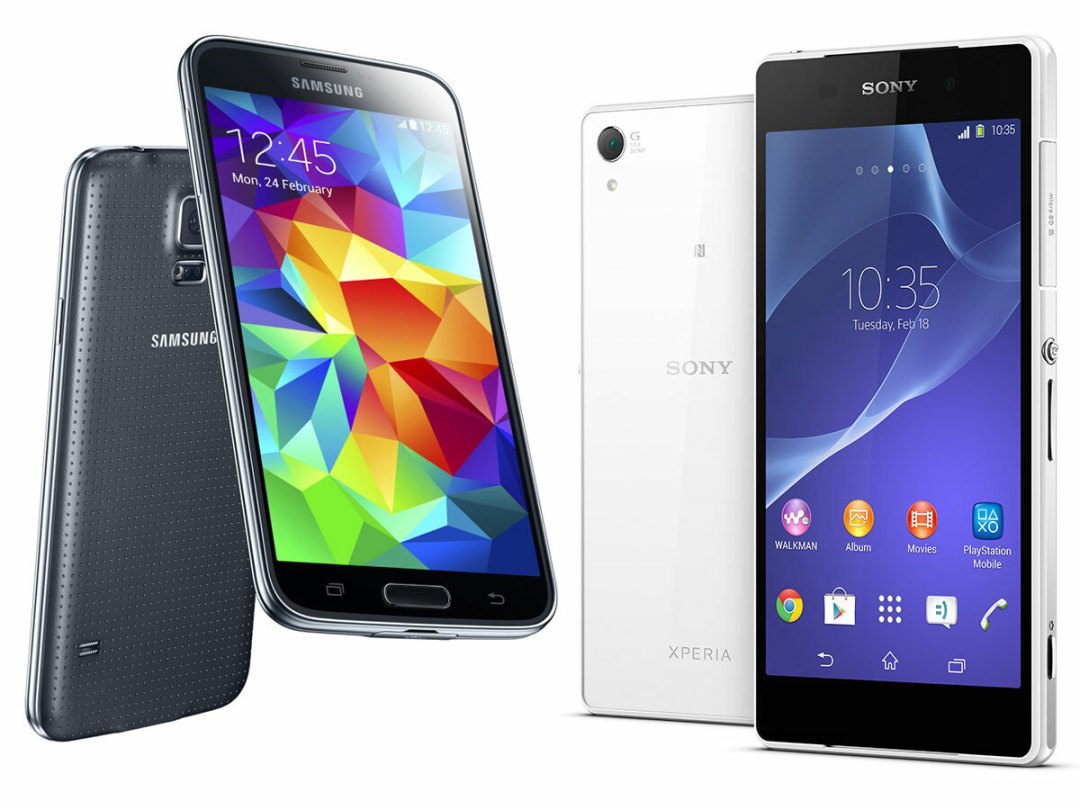 The Samsung Galaxy S5. The Sony Xperia Z2. Two new flagship smartphones, both running Android, both pulsing with quad-core power – and each claiming to be the handset that'll win your heart and steal your soul (for the duration of a 24-month contract, at least).
But which should you buy? Now that we've reviewed both, we're ready to tell you. Read on for a detailed breakdown of which phone excels in which areas.
READ MORE: Samsung Galaxy S5 review
Design and build
A tough round. Let's start with build quality. Both the S5 and Z2 are built to withstand the caprices of the British climate, being fully waterproof (to IP67 standard in the case of the S5, IP55 for the Sony) – but there the similarities end.
The Samsung Galaxy S5 has, like previous Galaxy S series phones, a removable rear panel (which lets you get to the swappable battery and additional storage), but despite this it feels solid enough. We say "enough" because, while there's not much flex or creakiness here, if you crank up the speaker loud enough you can hear this back panel vibrating like a frightened puppy in a snowstorm. Not what we'd expect from a flagship phone ideally. And yet, despite the heavy reliance on plastic (sorry, polycarbonate), the S5 is the most solidly made phone Samsung has ever produced.
The build quality of the Sony Xperia Z2 allows for no such bad vibrations. Glass and metal seemingly fuse together into a seamless block. This is more like it, you might think, but there's something that feels a bit wrong here, and it's not the solidity – it's the size and shape, with the big old blockiness of the Z2 making it uncomfortable to hold in one hand compared to the S5.
In terms of looks, the Sony walks all over the Samsung. No surprises there: despite steadily improving the appearance of the Galaxy S series, Samsung is forever struggling to design a truly desirable phone. The Z2, on the other hand, is tasteful and understated – almost as ravishing as an iPhone 5s.
That said, we're going to give this round to the S5 – just. While the Z2 has the beating of it in aesthetics and solidity, its size and shape are just too much to get past, especially considering the similarity in screen sizes.
Winner: Samsung Galaxy S5
Screen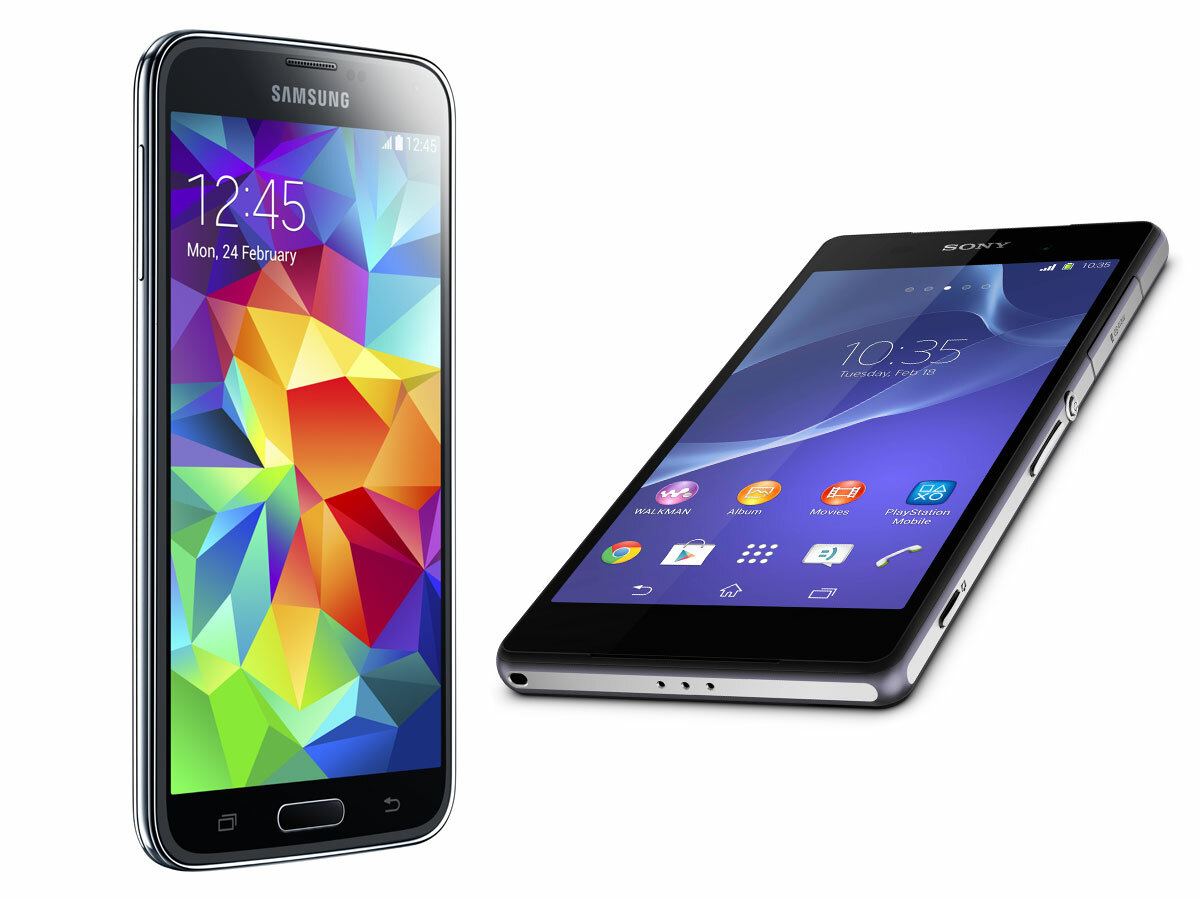 The two handsets are similarly kitted-out when it comes to displays. The Galaxy S5 boasts a 5.1in 1080p Super AMOLED screen (that's 432ppi, pixel density fans), while the Sony Z2 offers a 5.2in 1080p LCD screen (424ppi) with Sony's proprietary Live Colour LED tech.
The Samsung's screen delivers brilliant brightness (making it easy to read outdoors) and vivid colours, while the Sony is adept at punchy contrast and fine detail, and has remedied the poor viewing angles of the Z1 to ensure images retain their impact even with off-axis viewing. It's a little less bright than the Samsung, though, which makes outdoor viewing less of a strength.
We're calling this one a tie. While the screens don't offer the same picture, both produce lovely images in their own right – and we can't say with any certainty that one is better than the other overall.
Winner: Draw
Camera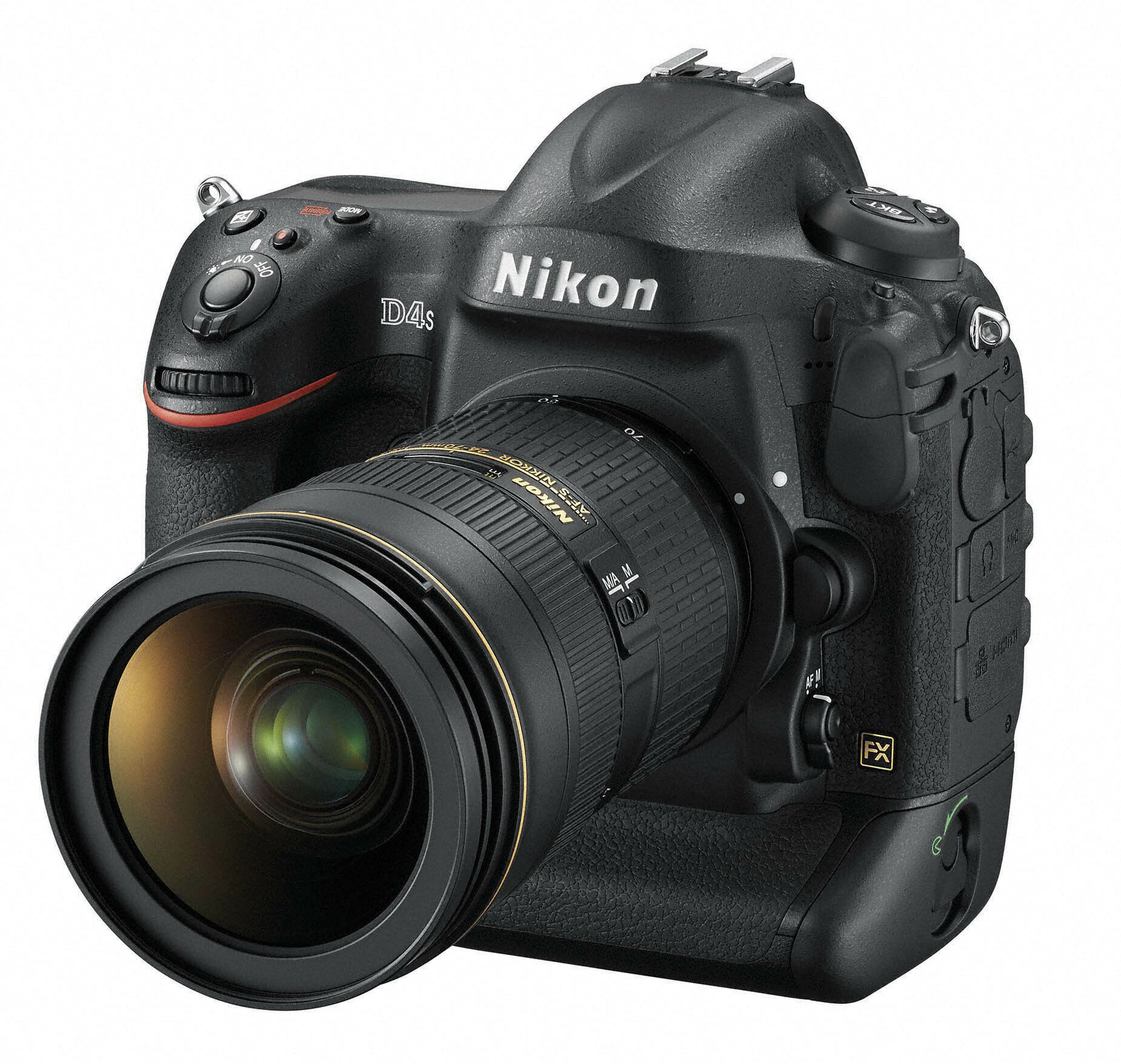 The Samsung S5's 16MP camera is ideal for everyday shooting. It has a remarkably swift autofocus – quite possibly the quickest we've seen on a phone in fact – and in good lighting it produces shots with accurate colour, punchy contrast and fine detail. It also comes with an effective new HDR mode that helps to deliver good results where there's both bright and dark areas to shoot. In low light, however, it's merely acceptable, with more grain than a couple of jars of French mustard creeping in.
The Sony Z2's 20.7MP camera is in another league altogether, however. It's probably, in fact, the best camera ever seen on a smartphone, focusing accurately and at speed and producing stills with more detail, more accurate exposure and punchier contrast than the S5. It also works better in dim conditions, although not quite as effectively as the HTC One (M8). You may have to wrestle a little with its manual controls to get the best possible shots, but put in the work and you'll end up with images no other phone can match (with the possible exception of the Nokia Lumia 1020).
Both phones can shoot 4K and 1080p video. The Z2 has an alarming tendency to heat up during 4K filming and abruptly stop after a couple of minutes, but Sony is working on a fix for this; the Samsung suffers no such problems.
Winner: Sony Xperia Z2
Performance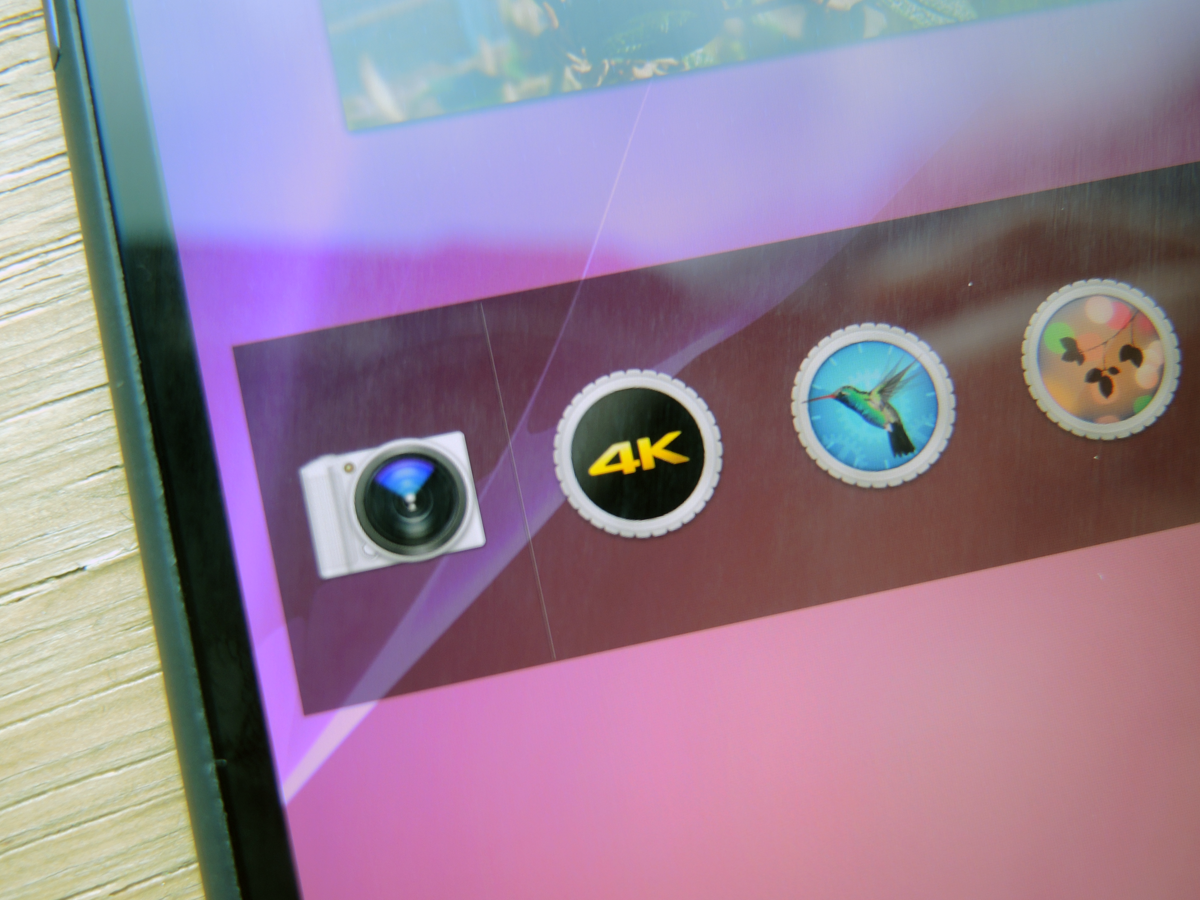 Both smartphones boast the quad-core Qualcomm Snapdragon 801 processor (the Z2's clocked at 2.3GHz, the S5's at 2.5GHz), while the Z2 rocks 3GB of RAM to the S5's 2GB.
Benchmark-wise, the Samsung scored 29,730 in AnTuTu, while the Sony achieved 32,504; on Geekbench 3 the Samsung edges it with 2551 to the Sony's 2489. In real-world performance, both are blazingly quick phones that tear through the trickiest of tasks with barely a stutter. Neither is without its minor issues, however. The Sony Z2 gets disconcertingly warm very quickly, while the Samsung S5 exhibits the occasional bit of lag.
On the storage front, the Sony comes with 16GB of storage, while Samsung offers a choice between 16GB and 32GB; Both support microSD cards, allowing you to add up to 128GB of extra space.
All told, we're inclined to call this one a dead heat again. The Sony is a mite less laggy, while the Samsung offers the most storage and less unwanted toastiness.

Winner: Draw
Battery life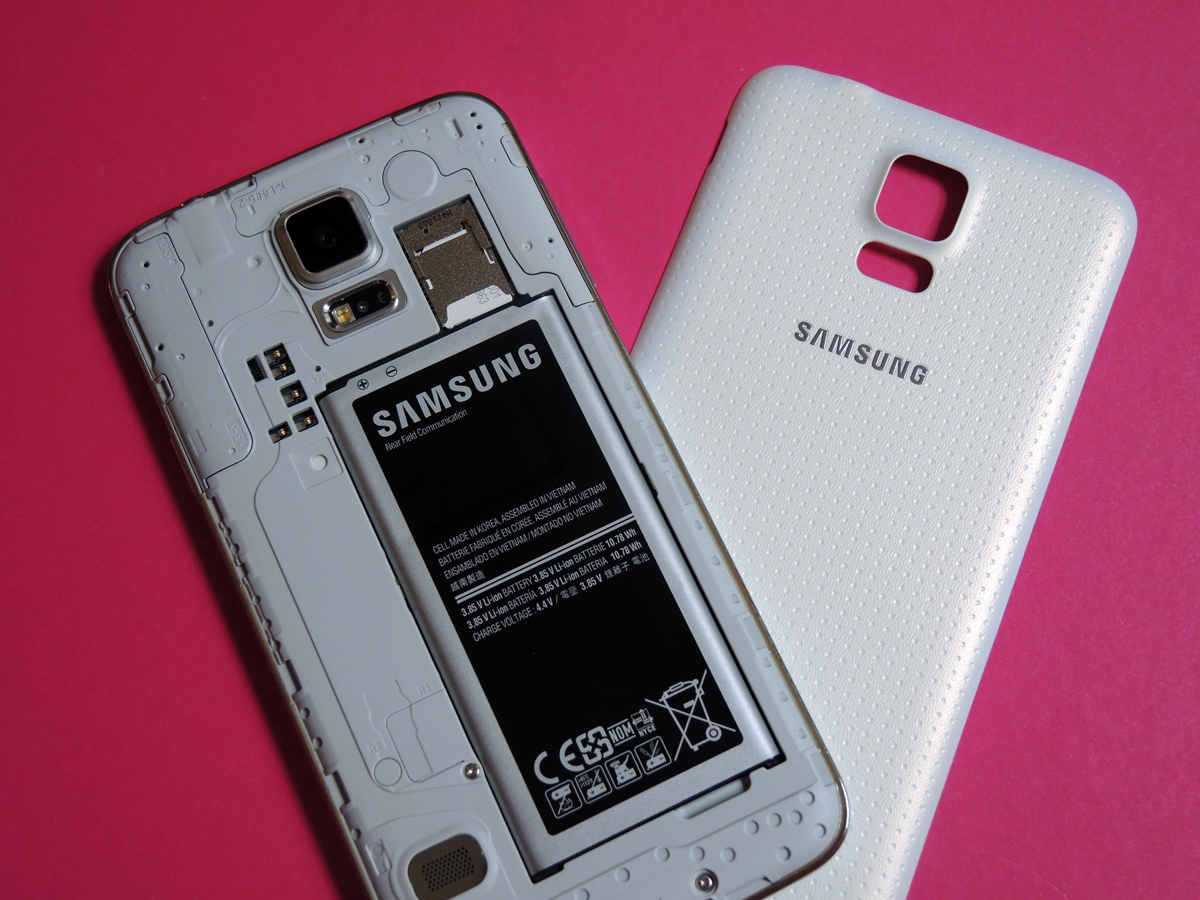 Samsung has maintained its removable battery stance with the S5, so you can buy extra 2800mAh cells to ensure long trips don't leave you phone-less. A single battery charge will last you a full day with normal use, and the helpful Ultra Power Saving Mode will ditch unnecessary apps and services and even turn the screen to grayscale in order to eke out the last dregs of a fading battery.
The Z2's non-removable battery has a 3200mAh capacity but doesn't deliver noticeable longer life than the S5. It also offers Sony's own Stamina mode to preserve use.
This round is neck-and-neck when it comes to how the phone deals with a single battery, but due to the fact you can swap the S5's dead cells for a fresh one, we've got to hand the points to Samsung.
Winner: Samsung Galaxy S5
UI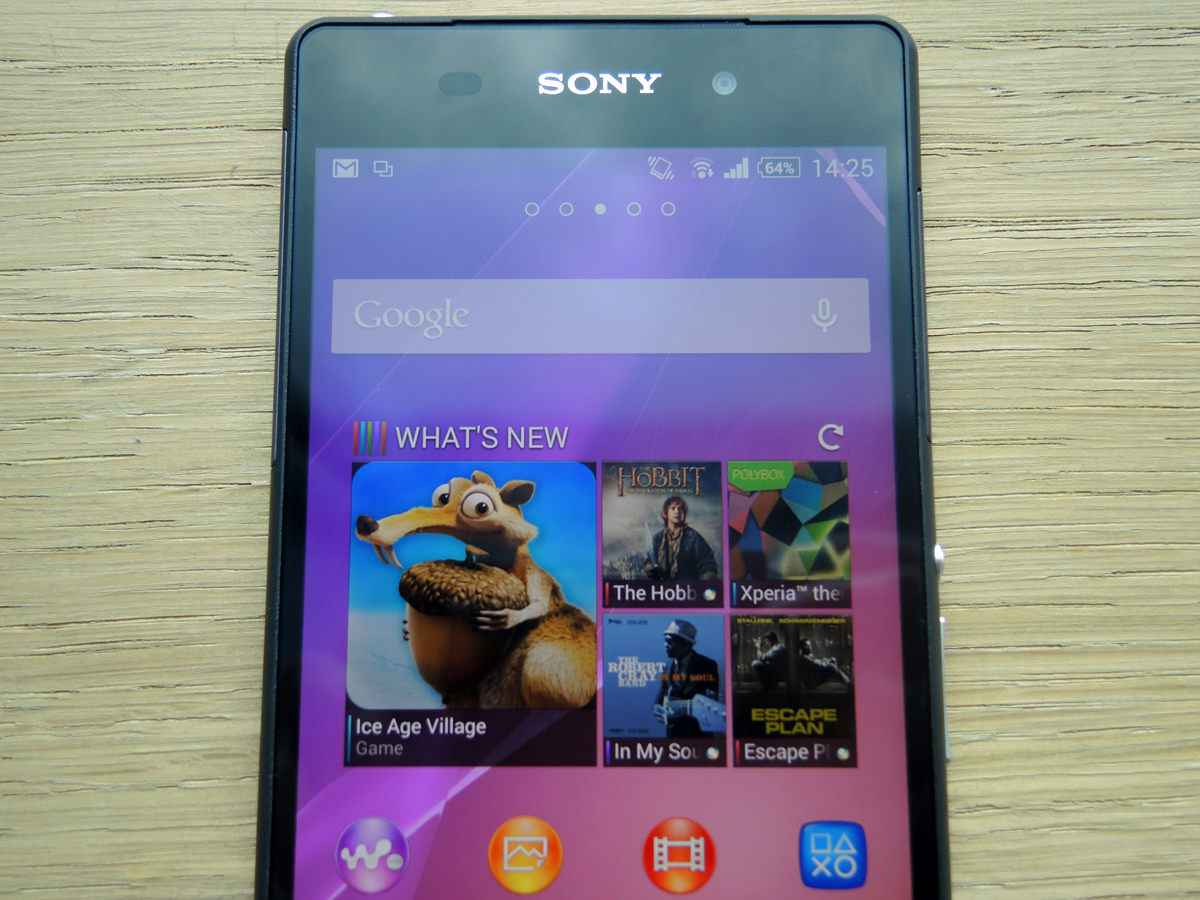 Both phones run the Android 4.4 KitKat operating system with a few of their manufacturer's tweaks on top.
The S5 comes with the latest version of Samsung's TouchWiz UI, and it's the best yet, doing away with most of the bloatware and sporting a much cleaner look. It can be a little overwhelming at times, however, with over-populated menus leading to some confusion.
Sony has kept things simpler with the Z2. It's almost the 'pure' Android 4.4 that you'd see on one of Google's own Nexus devices, and to be honest most people will prefer that to Samsung's TouchWiz meddlings, however much it might have improved – it's cleaner, neater and less confusing.
Winner: Sony Xperia Z2
Features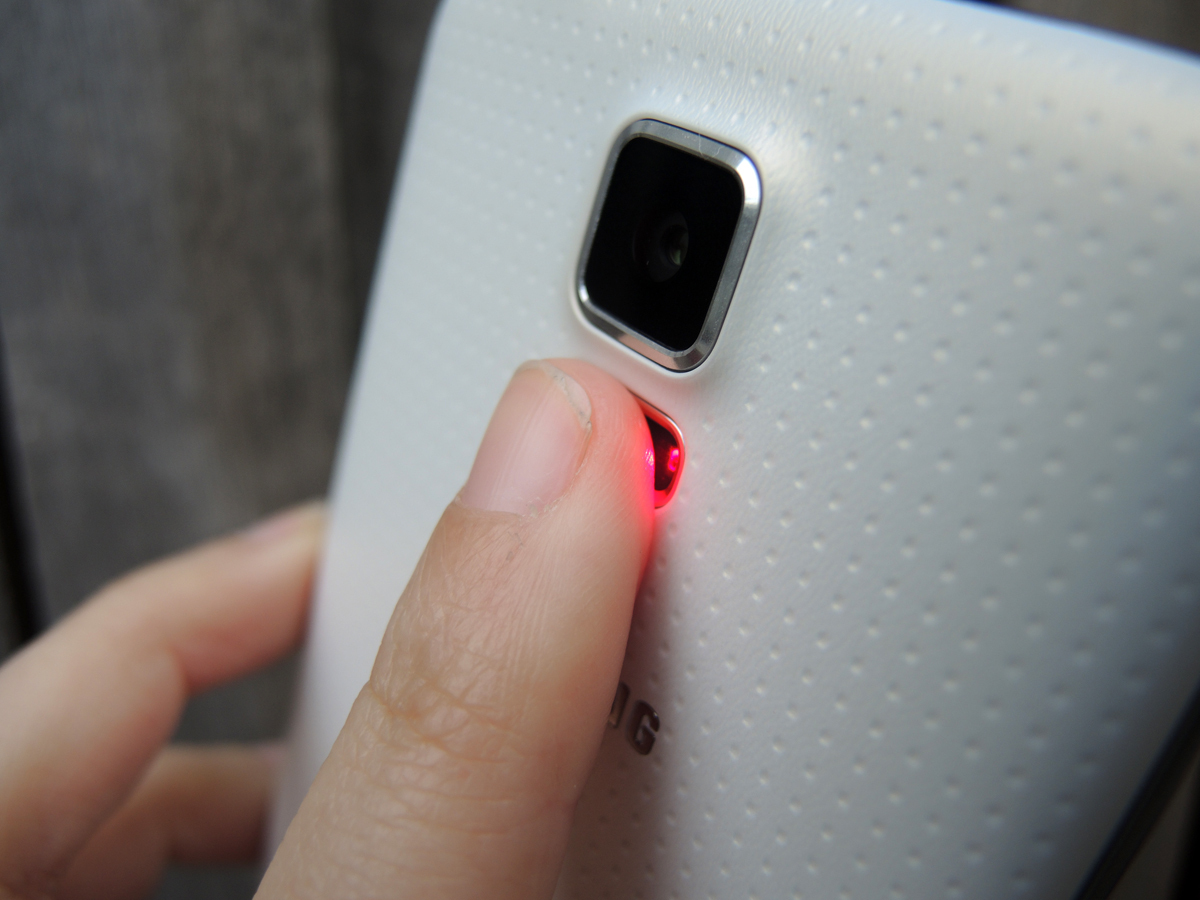 The Xperia Z2 doesn't have much in the way of 'marquee' or unusual features, with Sony seemingly content to rely on its design, performance and key stuff such as the camera and waterproofing to attract attention. The one standout we would highlight? The front-facing stereo speakers, which mean impressive audio without the need for headphones.
The Galaxy S5, on the other hand, comes packed to the gills with bells and whistles: as well as all the eye- and gesture-tracking tech that debuted with the Galaxy S4, there are new additions including the fingerprint scanner (not as slick as the iPhone 5s', but still handy both for screen unlocking and approving mobile payments) and the health-based features. With a heart-rate monitor built into the S5, it's easy to become addicted to seeing how your activity affects your pulse – and that's a handy way to make yourself fitter.
No doubt about this round: the S5 walks it.
Winner: Samsung Galaxy S5
Verdict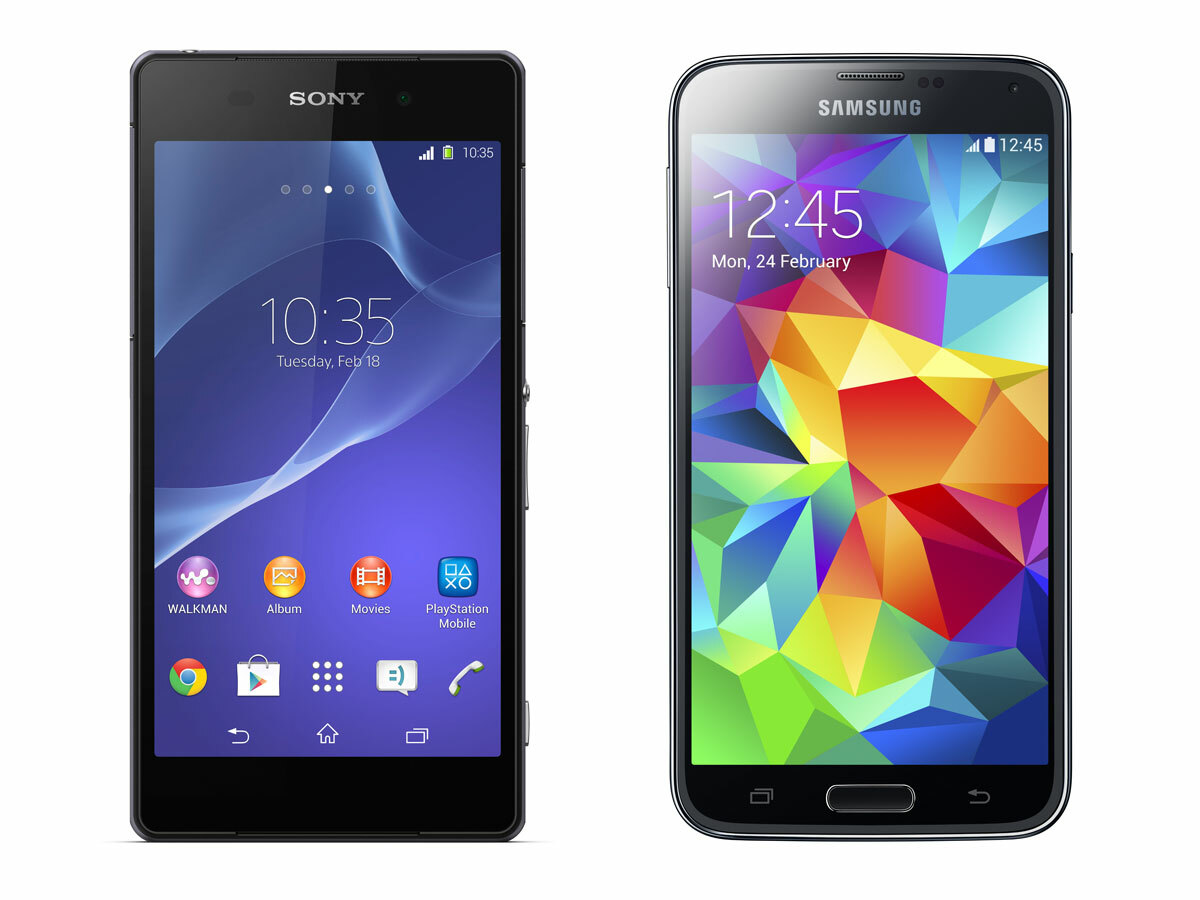 While both the Sony and Samsung are fantastic examples of flagship smartphones and neither will let you down, we feel that the Samsung edges out its rival by a small but noticeable margin. The Xperia Z2 might be prettier, more solidly put together and capable of capturing better photos, but most people will find the Galaxy S5 an easier phone to live with day-to-day, thanks to its hand-friendlier design, features and extras such as a replaceable battery.
But don't forget that there are other new phones out there to consider too. Before making any buying decisions, you'll want to find out how the Samsung Galaxy S5 fares against the HTC One (M8), and to check out our list of the top 10 smartphones in the world.
Overall winner: Samsung Galaxy S5