Samsung Galaxy Note 9 vs Galaxy S9+: Which is best?
Which of Samsung's extra-large phones is worth your extra cash?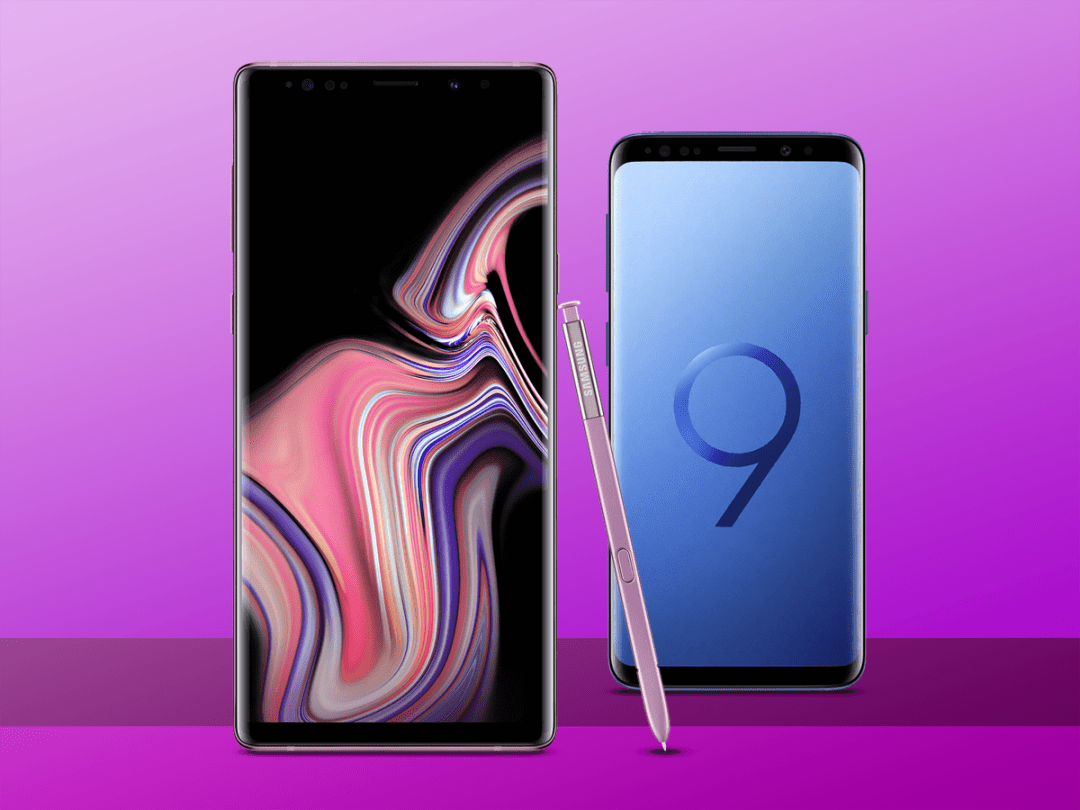 With the release of the Galaxy Note 9, Samsung now has two very large 2018 flagships on offer, since the Galaxy S9+ released earlier this year. And they're very similar in many ways.
Great screens, sleek glass-and-aluminum bodies, plenty of power and perks – but they also vary in some ways, many of which are quite small aside from the S Pen stylus. So if you don't mind spending a bundle on a big, sleek Android phone, which one of these is most worth your money?
Here's our initial take, now that we've posted our final review of the Samsung Galaxy Note 9.
Design: Two of a kind
The Galaxy Note 8 was based on the Galaxy S8, and the Galaxy Note 9 is based on the Galaxy S9… and since the Galaxy S9 is basically just the Galaxy S8 in looks, you can probably connect the dots here. These phones are very similar, much like they were in last year's editions.
The Note 9 is just a smidge larger, and the screen doesn't curve as sharply on the sides. Also, the Note 9 has the S Pen stylus, along with the slot to slide it into on the bottom of the phone. You'll feel a slight difference between them, and the Note 9's boxier shape is apparent. In any case, they're very similar, and both look and feel fantastic.
Verdict: Draw
Screen: Is bigger better?
Both of these phones have phenomenal displays: they're both Quad HD+ Super AMOLED displays, which means they have brilliant contrast and clarity, plus they're ultra-bright.
The difference is that the Galaxy S9+ has a 6.2in display, while the Note 9 stretches out to 6.4in. That's slightly more than last year's variance (since the Note 8 was at 6.3in) but it's still not much at all. It's a smaller step than between the S9+ and the standard S9.
Again, the slope of the curves is a big differennce, but when you're talking about screen real estate, there's very little between them.
Verdict: Draw
Camera: A smarter Note?
Physically, the back camera setups look different on the Galaxy S9+ and Galaxy Note 9: both have two cameras, but they're vertically stacked on the S9+ and aligned horizontally on the Note 9.
When it comes to the actual tech, however, they're identical. Both have a pair of 12-megapixel cameras, one with adjustable aperture that swaps between f/1.5 and f/2.4 depending on your lighting, and the other with a fixed aperture and 2x zoom capabilities.
And both deliver pretty excellent results, although the Huawei P20 Pro's triple-camera setup is the current gold standard with its 3x optical and 5x hybrid zoom, not to mention brilliant detail and better night shots.
The Note 9 doesn't surpass that, but matching the Galaxy S9+ already makes it a formidable setup. Auto HDR shots look consistently fantastic and it's a speedy shooter in most scenarios.
It does one advantage over the S9+, though: A.I. smarts allow the Note 9 to optimise shots and change camera modes. It can even tell you when a photo should be retaken, thanks to blur or closed eyes on your mates.
And unlike the P20 Pro's A.I. assist, it tends not to oversaturate the results. An A.I. helper that helps more than it hurts? Radical concept, there. In any case, it's not a huge boost since the hardware here is identical, but we're calling it an advantage for the Note 9 all the same.
Verdict: Samsung Galaxy Note 9
Performance: It's the same again
What's this? Another identical category? Well, almost.
See, both of these phones rock the super-speedy Exynos 9810 chip in Europe and some other places, delivering fantastic Android performance – and the Galaxy S9+ and the base Note 9 model have 6GB RAM within. There's a pricier Note 9 model, however, and that comes with 8GB.
There's no real difference here. The S9+'s 6GB of RAM is plenty to keep things speedy and handle multitasking, and that's the same on the Note 9. Both of these qualify as the fastest Android phones you'll find today.
Verdict: Draw
Battery and perks: The S Pen difference
This catch-all category shows some key ways in which the phones differ. When it comes to battery capacity, the 4,000mAh cell of the Galaxy Note 9 is one of the largest you'll find in a flagship-level phone… but truth be told, we were underwhelmed. With steady use, you're likely to notch a full day and change, but it's not built for 1.5, let alone two full days unless you're barely using it.
That's better than average in the flagship space, but given Samsung's bragging of late, we honestly expected more. The Galaxy S9+'s 3,500mAh pack is a little smaller, but the results feel pretty comparable. And both of these phones offer wireless charging, too.
As far as storage goes, the Galaxy S9+ comes in 64GB, 128GB, and 256GB varieties. The Note 9, on the other hand, starts at 128GB and then vaults up to 512GB of internal storage with its pricier edition. And both can expand out with microSD storage, with the top-end Note 9 reaching a potential 1TB of total storage if you toss in a 512GB memory card.
Both can do a PC-like desktop experience with an external monitor, but the Galaxy S9+ needs the expensive DeX Pad accessory while the Note 9 can just run a USB-C to HDMI cable. Both can fit into compatible Gear VR headsets for mobile virtual reality fun, though.
And then there's the S Pen stylus, the true defining difference between the handsets. Do you want a stylus on your large Samsung phone? If so, buy the Note 9.
The stylus lets you scribble and sketch as usual, plus new Bluetooth connectivity lets you use it as a media remote, a camera shutter button, and more. It's nice, but it's still pretty niche when it comes to necessity with a modern-day smartphone. Even so, between the storage, S Pen, and DeX desktop mode, the Note 9 does bring some benefits.
Verdict: Samsung Galaxy Note 9
Verdict: Same as last year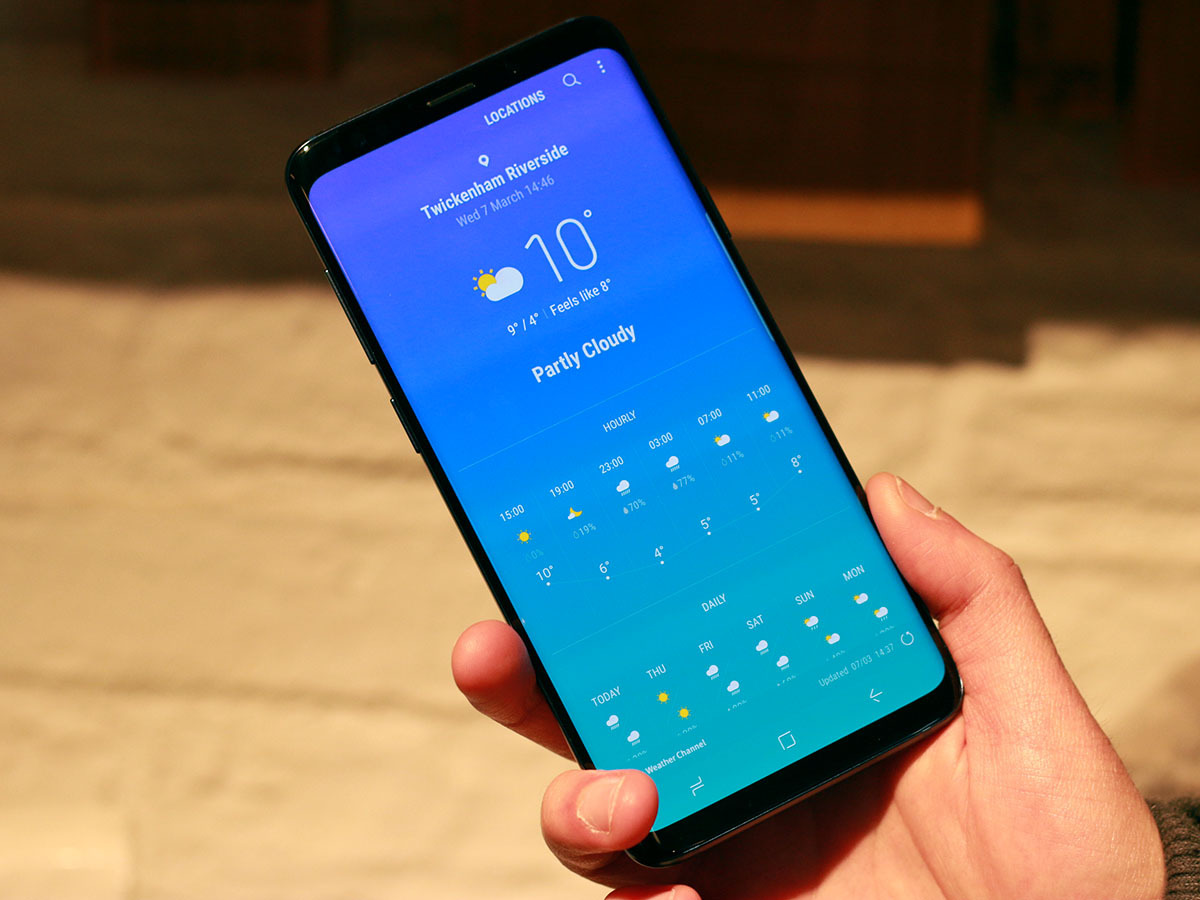 In our Galaxy Note 9 review, we called it "an S9+ on steroids." Sure, that might sound impressive, but do you really need a smartphone on steroids when the starting point is already the fabulously large and capable Galaxy S9+?
If you're big on on-the-go productivity and will use your phone constantly to whip out emails, scribble down notes, and do all sorts of other work-related things, then you might see the Note 9 difference in action. If not, and the S Pen doesn't raise an eyebrow, then this becomes a tougher decision.
See, there's only £30 difference between the base model list prices, at £869 for the Galaxy S9+ and £899 for the Galaxy Note 9. That's not much if you're already spending nearly a thousand quid on a smartphone, and the Note 9 does pack in some perks.
On the other hand, the S9+ can be had for less cash these days – we're seeing £799 on Amazon as we write this. Again, not dramatic, but that's a bigger difference, and the S9+ should drop even more soon as further competing handsets emerge.
In the end, these phones do much the same most of the time. It really comes down to the stylus and cost, for the most part. So if you're stuck between options here, have a good think about both categories and see where you land.
We imagine most buyers will be plenty satisfied with the Galaxy S9+, given the wide similarities here, as it's one of the best all-around phones you can buy today. The Note 9 matches it on most counts, but does so at extra cost and with a stylus that many smartphone users might not even use or appreciate.
Winner: Samsung Galaxy S9+