Promoted: Always on with 4G and Alcatel OneTouch
Jools Whitehorn sees how mobile tech really begins at home…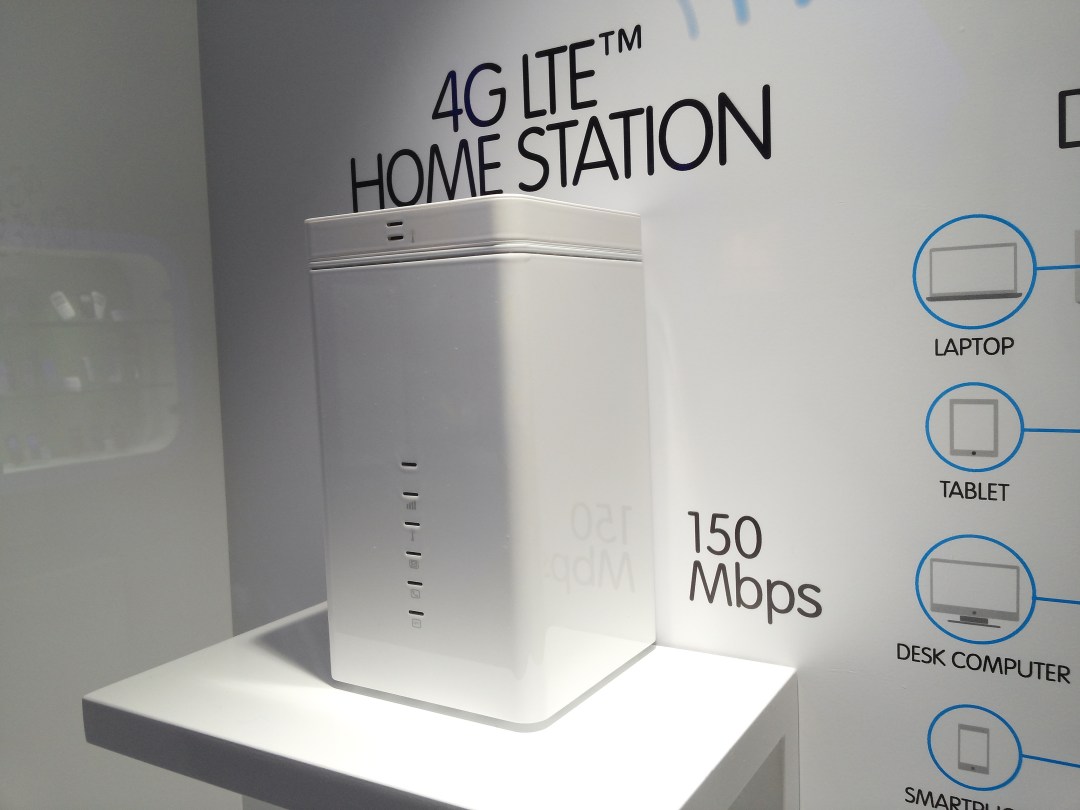 After a few days at a hectic place such as Mobile World Congress 2014, you start to look forward to spending a night in your own bed and getting time to relax in your own home.
The tech on show here may be all about mobile but that doesn't mean that it doesn't have a place in your home too. ALCATEL ONETOUCH knows this and some of the company's products provide a useful transition from out-and-about use to home use, but keep the best aspects of both.
And for mobile working it looks to be the answer too: when the Wi-Fi died in our rented apartment in Barcelona, we could really have done with one of ALCATEL ONETOUCH's new 4G devices to get us hooked back into the web rather than running through the streets looking for local cafes with usable Wi-Fi.
One such device is the slick ALCATEL ONETOUCH LINK Y850 – a pocket-sized 4G LTE mobile Wi-Fi device that can be charged by USB, car 12v socket or mains electricity and provide fast internet access to up to 10 devices at a time, wherever you are, so there's no need for a separate home broadband contract.
Its clever design allows it to attach to its various power adapters via a magnetic connection, quickly clipping on at home, at work or in the car as well as having the option to use its built-in battery.
We also got a look at the ALCATEL ONETOUCH 4G LTE HOME H850, a device that allows up to 20 devices to share a fast 4G LTE data connection in a home or office. Ingeniously, it can also team up with the ALCATEL ONETOUCH MOBILE MEDIA BOX HOME MM10, a tiny portable SSD storage drive that clips on top via a magnetic connection. Your media collection can be accessed across your home network, or taken with you and used with your phone or tablet thanks to its built-in Wi-Fi and rechargeable battery.
As 4G LTE provision spreads and data speeds go up, we look forward to seeing these devices start to phase out traditional wired broadband setups in much the same way that mobile phones have made landlines almost entirely unnecessary.
You can take a closer look at the ALCATEL ONETOUCH HOME H850 and LINK Y850 in our video.