Playlist: the 11 best free online movies and documentaries
You wouldn't steal a car… you wouldn't steal a dank meme... but you can legally stream these great movies for nothing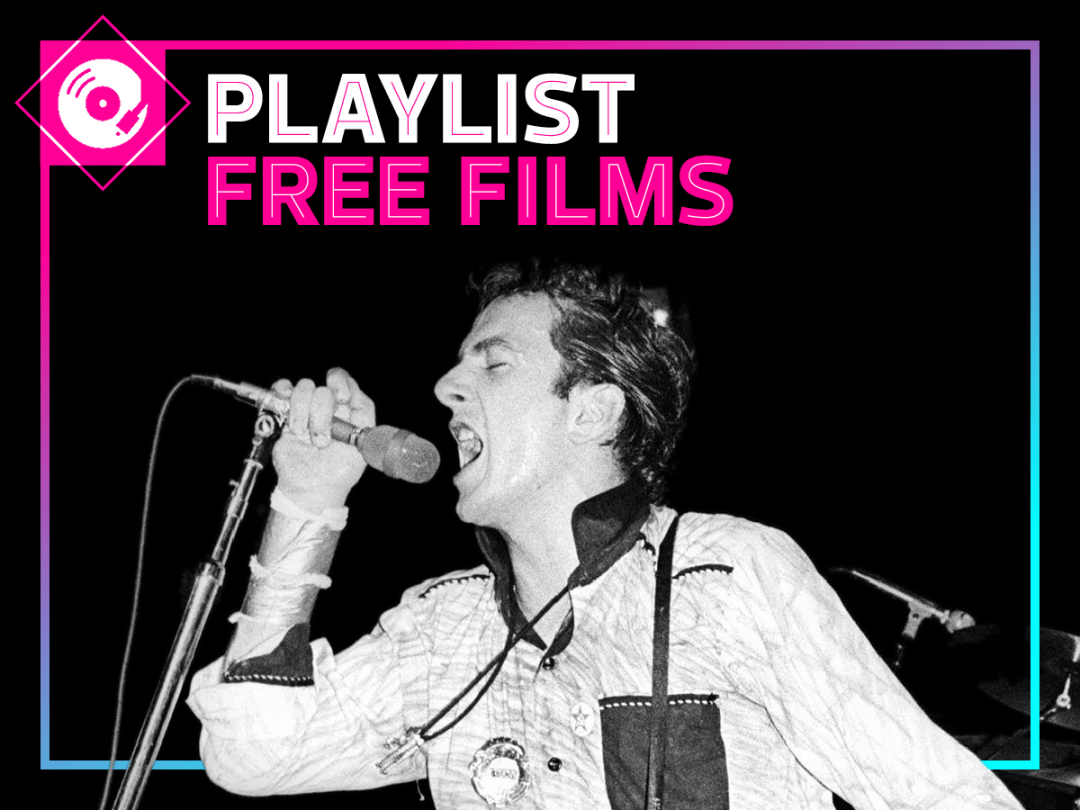 There's no such thing as a free lunch, apparently, but no one's ever said the same thing about movies.
No, we're not talking about skulking off to the shady corners of the interwebs and dabbling in illicit downloads. We're talking about tonnes of free, full-length films, TV shows and documentaries placed online, for your viewing pleasure, without requiring you to pay a single penny.
Here are some of our favourites:
Audio Ammunition (1977)
The Clash are the second-greatest band ever (after Dr Teeth And The Electric Mayhem), so this Google-made film is essential viewing. Based on extensive interviews with the late Joe Strummer and his gang, it runs at 40 minutes in five sections: perfect commuting fodder.
Game Over: Kasparov And The Machine (2004)
Long before Google DeepMind, IBM's Deep Blue famously belittled chess grandmaster Garry Kasparov. This doc revisits the scene of IBM's momentous victory, with Team Kasparov unwittingly proving we will always beat computers at sour grapes.
Free To Play (2014)
"Stop wasting your time on those stupid games – they won't get you anywhere." Sound familiar? This Valve-funded doc follows the lives of three pro Dota 2 players, all of them hungry for the grand US$1million prize at a tournament, making for a very enticing watch.
Slacker (1991)
Richard Linklater's debut came out in the same year as Nevermind, and did a similar job in defining a disengaged generation. No plot, no arty camerawork, no soundtrack: it's a warm, funny portrait of directionlessness. You should definitely watch it. Or don't bother. Whatever.
Italian Spiderman (2007)
There are no words capable of describing the sheer brilliance of Italian Spiderman. Its cinematography captures the essence of super-cheesy '70s action, but it's the awful special effects, the funky soundtrack and the Ron Jeremy lookalike in a tacky mask that truly make it majestic.
Charade (1963)
The only film in which icons Cary Grant and Audrey Hepburn star together. Hepburn plays Regina 'Reggie' Lampert, whose murdered husband stole a fortune, and Grant is after it. With oodles of suspense and witty dialogue, it's often referred to as "the best Hitchcock film that he never made.
The Street Fighter (1974)
Not to be confused with Capcom's awful film, this 1974 martial arts fest is one of Quentin Tarantino's favourites. Ass-kicker lead Terry Tsurugi (Sonny Chiba, who later starred in Kill Bill) dishes out the kind of organ-removing violence that sees it slide into black comedy territory.
Les Paul: Chasing Sound (2007)
You don't have to be a muso to appreciate the genius of Les Paul, pioneer of both the solid-body guitar and sound-on-sound recording – the twin pillars of rock. With commentary from legends like Jeff Beck, this will open up the ears of twangers and boppers alike.
Plan 9 From Outer Space (1959)
Which is shonkiest: the acting, the directing or the effects? Ed Wood's 'classic' sees aliens in wobbly saucepan lids reanimating corpses in a bid to destroy humanity. Gorge on Cheesy Poofs while laughing at the low production values, but the anti-militaristic message still stings.
Code Rush (2000)
At the height of the dotcom boom, Netscape engineers find themselves being crushed by Microsoft. The answer, they decide, is to give their browser away for nothing. It's very nerdy, very '90s, but also a fascinating look back at one of the defining moments of tech.
The Making Of The Shining (1980)
While her father was directing Jack Nicholson and Shelley Duvall in the greatest horror movie ever made, Stanley Kubrick's teenage daughter Vivian was wandering around filming too. Watch Nicholson conjuring the rage for his "Here's Johnny!" scene.
GET FLICKS: WHERE TO (LEGALLY) WATCH FREE FILMS
Open Culture: Whole weekends can be lost on Open Culture, which gathers hundreds of free courses, audiobooks and movies that are in the public domain (translation: you won't get a knock on the door from the copyright police). Its classic movies are even neatly arranged into genres for themed film nights.
Documentary Heaven: If you prefer doses of reality to fictional melodrama, Doc Heaven could be your holy place. As the name suggests, it gathers copyright-free documentaries, from the likes of Louis Theroux and Stephen Hawking. The 'top 100′ is a useful route into its vast library.
Internet Archive: Better known for the Wayback Machine (a digital DeLorean for looking at how sites have changed over the years), the Internet Archive also has over 20,000 free films in its vaults. Check out obscure sub-genres such as the 'silent movies hall of fame'.