Ones to watch: the best World Cup 2018 TVs for every budget
Summer is here (sort of) and that can only mean one thing: sitting indoors watching other people exert themselves on the telly...
There might be no 4K option when it comes to watching the World Cup this summer but it's still a great time to upgrade your home viewing.
With prices tumbling on OLED and Ultra HD TVs that would previously have set you back the same as a small (slightly rubbish) car, a 4K telly needn't feel like a luxury purchase anymore, so we've scoured the shelves of the local Tellies R Us and picked something for every budget.
And if the thought of watching 22 overpaid blokes kick a ball around a grass rectangle puts you to sleep, don't forget loads of Netflix and Amazon shows now get the 4K HDR treatment, so there's much more than just England's latest capitulation to watch.
The one and OLED – LG C8 (£2999)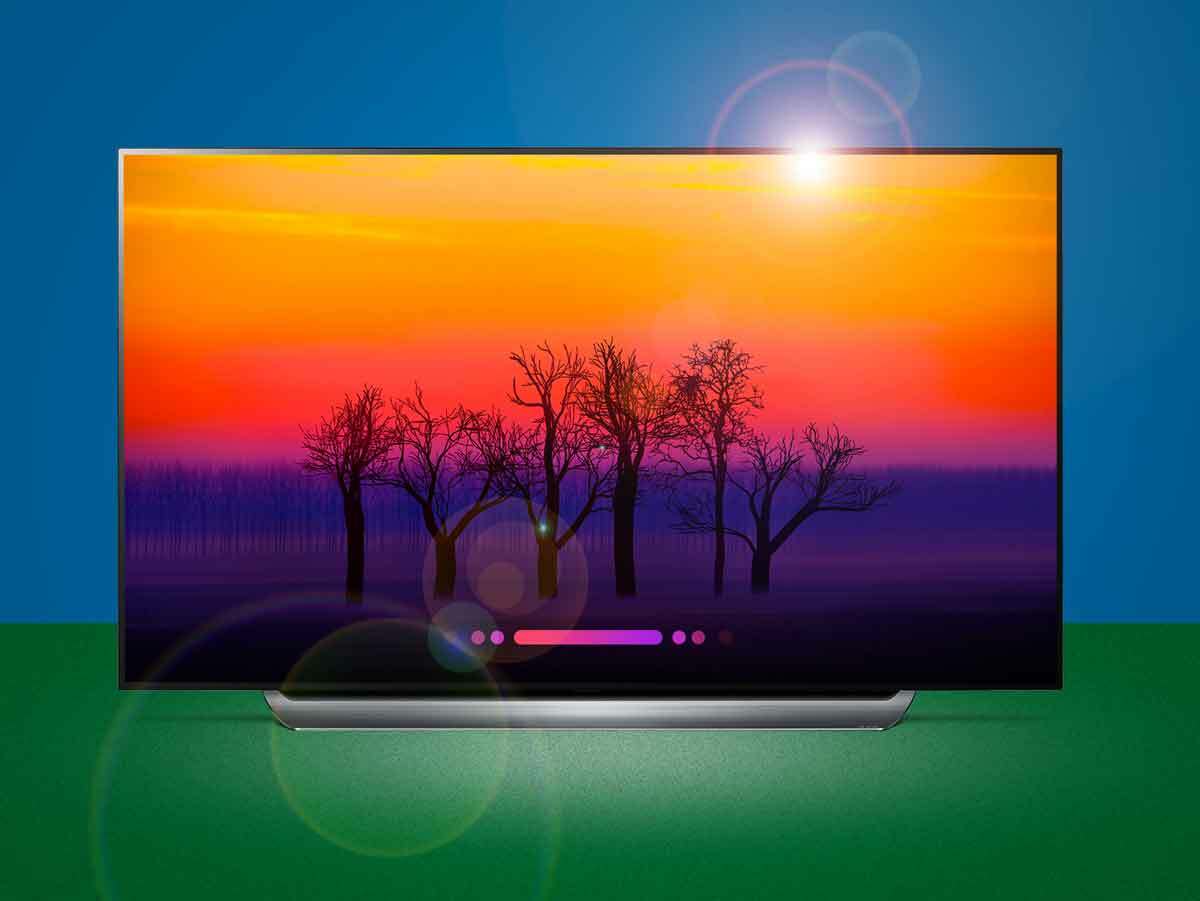 LG is the current king of TV Land and the C8 is a belter of a telly. Despite being absolutely rammed with picture-processing features you'll actually need to turn a lot of them off to get the best out of it, but when you do, it offers a markedly sharper, more detailed and punchier picture than its already excellent predecessor.
Its ThinQ AI-powered voice control works just fine but doesn't have much use beyond tweaking the settings, and its audio needs a boost from a soundbar or similar, but with best-in-class upscaling this telly's small but significant improvements make it the best OLED you can buy right now.
Stuff says: ★★★★★
The one with the magic screen – Sony KD-65AF8 (£3299)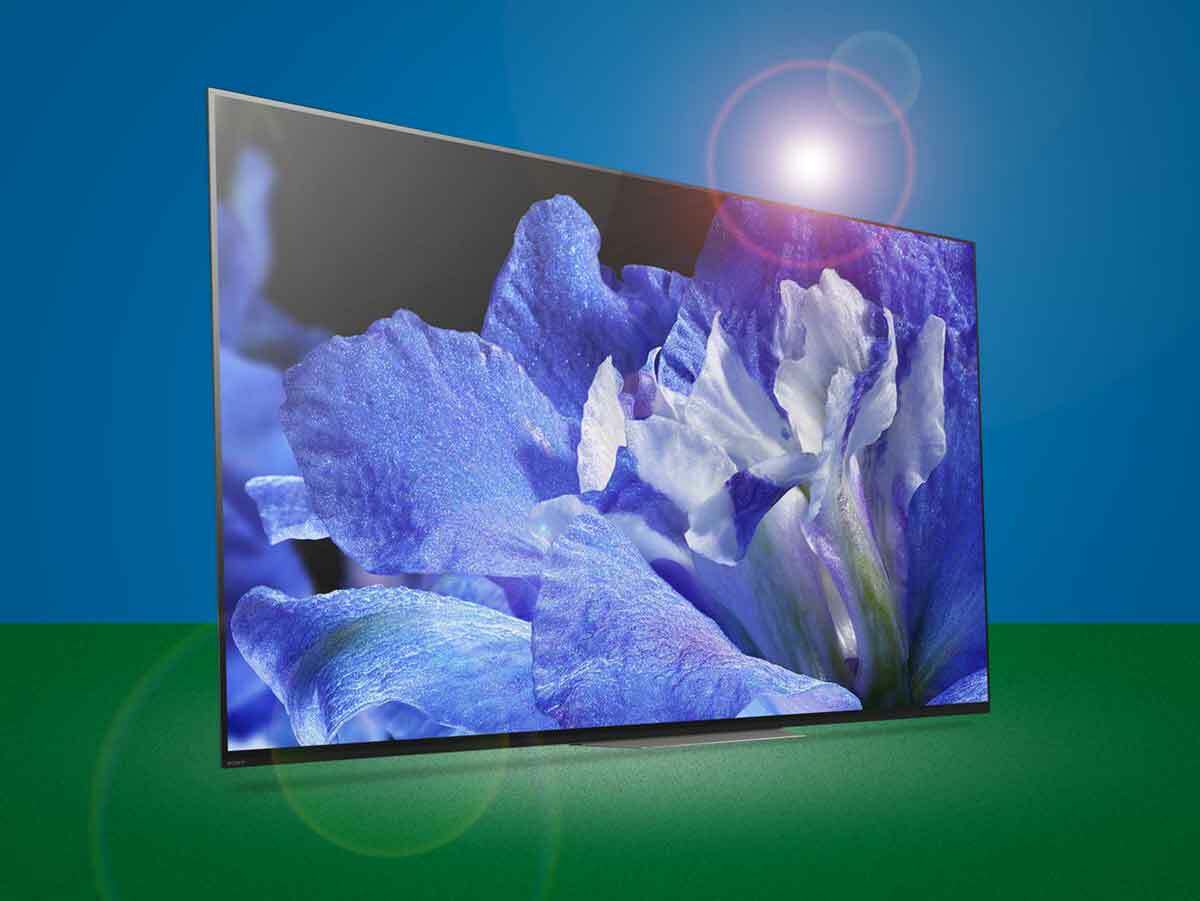 A cheaper edition of last year's awesome A1, how could we possibly be disappointed? Well the OLED AF8 doesn't have quite the same blow-you-away quality in terms of brightness and vibrancy, even though it remains a fine TV.
It has a much more traditional design as well, favouring a standard pedestal over the A1's easel-like form. That makes it less eye-catching but also more practical for most normal living rooms. It does, however, use the A1's nifty screen-as-a-speaker Acoustic Surface technology, with a subwoofer round the back to add oomph. It certainly sounds better than most TVs but it still can't compete with an external soundbar or speaker setup.
Stuff says: ★★★★
The great bright hope – Samsung QE65Q9FN (£3799)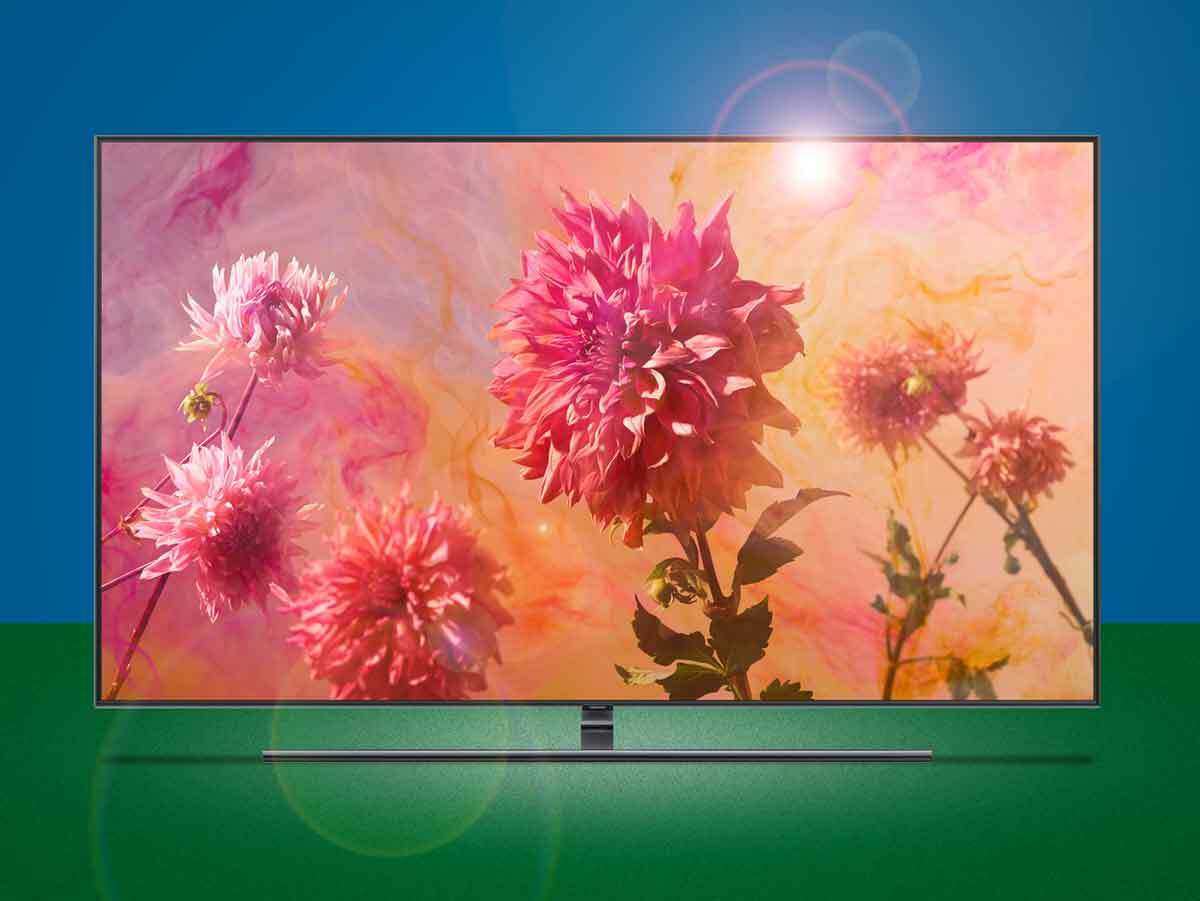 QLED is Samsung's alternative to OLED. Whereas OLEDs emit their own light, QLEDs still rely on backlights, but Samsung's latest is a class apart from its predecessors thank to its local dimming LEDs and, compared to the OLED competition, superior brightness levels.
That makes it thicker than its OLED rivals but when it's hung on your wall you're probably not going to notice a few extra millimetres, especially considering all the connections (including the power) are routed via an external OneConnect box.
It's a gorgeous telly in action, with a punchy and vibrant 4K HDR picture, excellent interface and decent sound quality, but it will set you back more than any other TV on this list.
Stuff says: ★★★★★
Flagship for less – Sony KD-65XF9005 (£2299)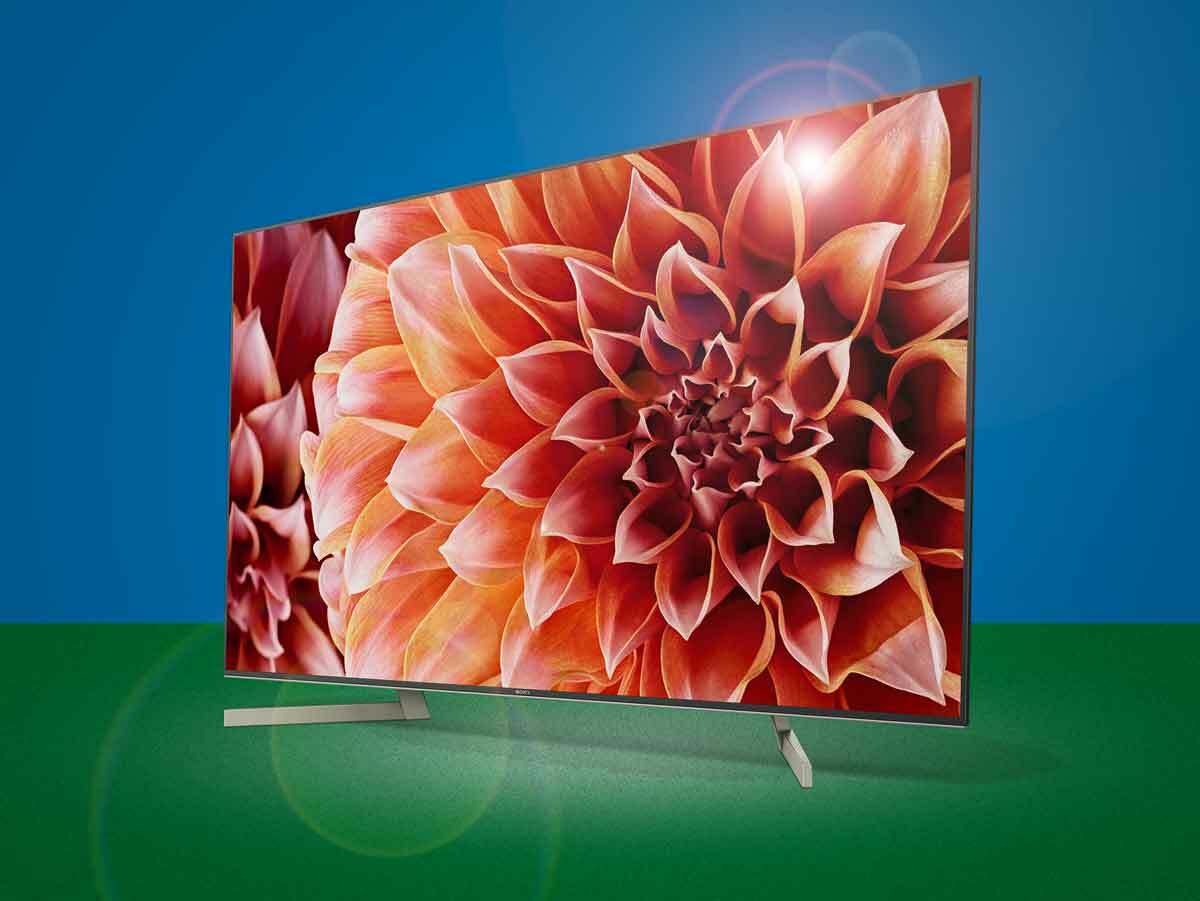 The KD-65XF9005 might not have an OLED screen but it does bring Sony's much-feted X1 Extreme engine within the reach of people without a property portfolio. It delights in digging up details across the colour spectrum by using direct LED backlights to maximise brightness without sacrificing the depth of blacks. Sticking with HD for most of your viewing? SDR content is upconverted to HDR as standard.
It might not be the best-looking TV out there and the audio needs external help to reach its best but this is an absolutely stunning telly for the money, with more than a few flagship touches.
Stuff says: ★★★★★
An OLED bargain – LG OLED55C7V (£1599)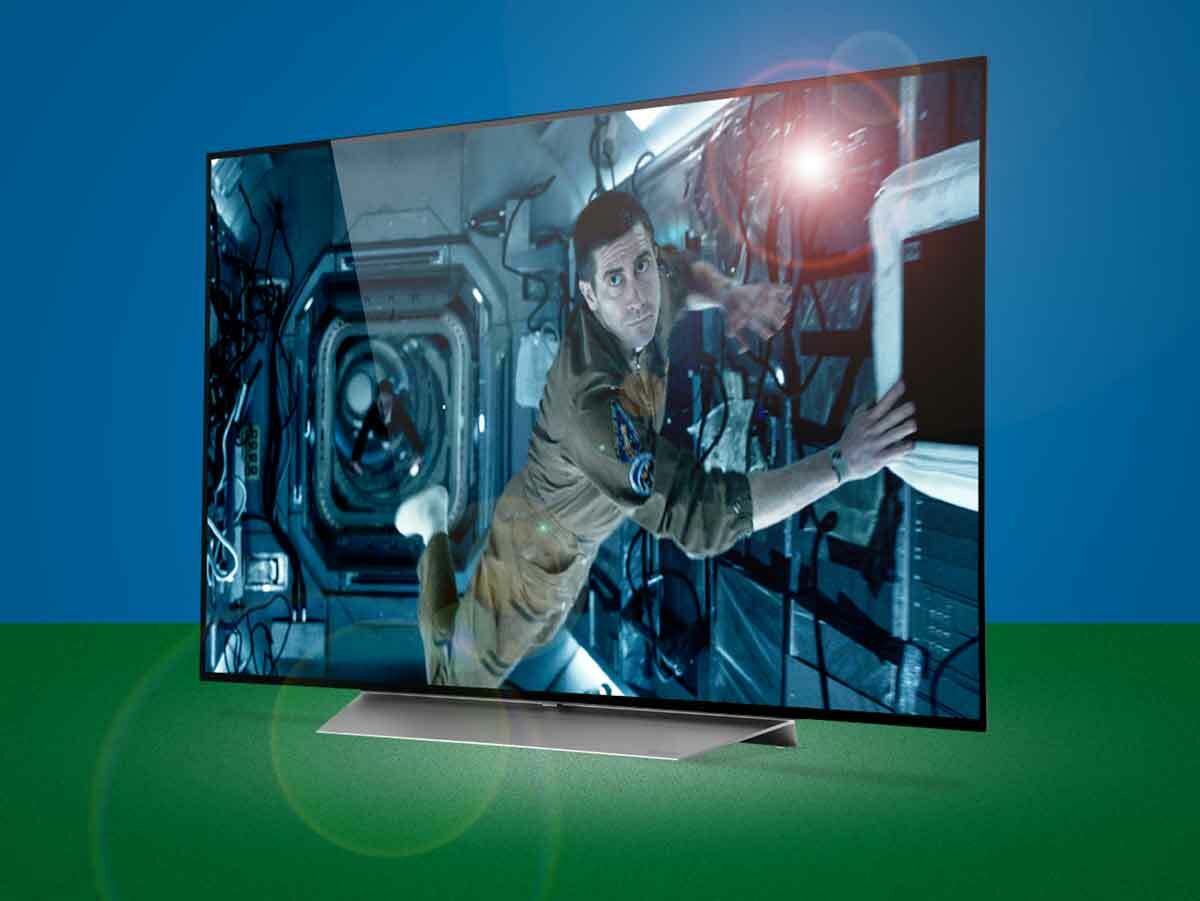 Our pick of LG's TVs from 2017 has dipped into mid-range territory to become the most affordable OLED you can buy right now. With a fantastic 4K picture and a gorgeous, minimalist chassis that renders its speakers invisible when viewed face-on, even at £3000 the C7V was a fantastic telly, so for nearly half the price it's an absolute bargain.
It supports every flavour of HDR encoding available, so you'll always get the best possible picture from it, while LG's WebOS interface is probably the best TV operating system available. Grab one while you can though, as it's soon to be replaced in stores by the manufacturer's latest sets.
Stuff says: ★★★★★
The HDR master – Philips 55POS9002 (£1799)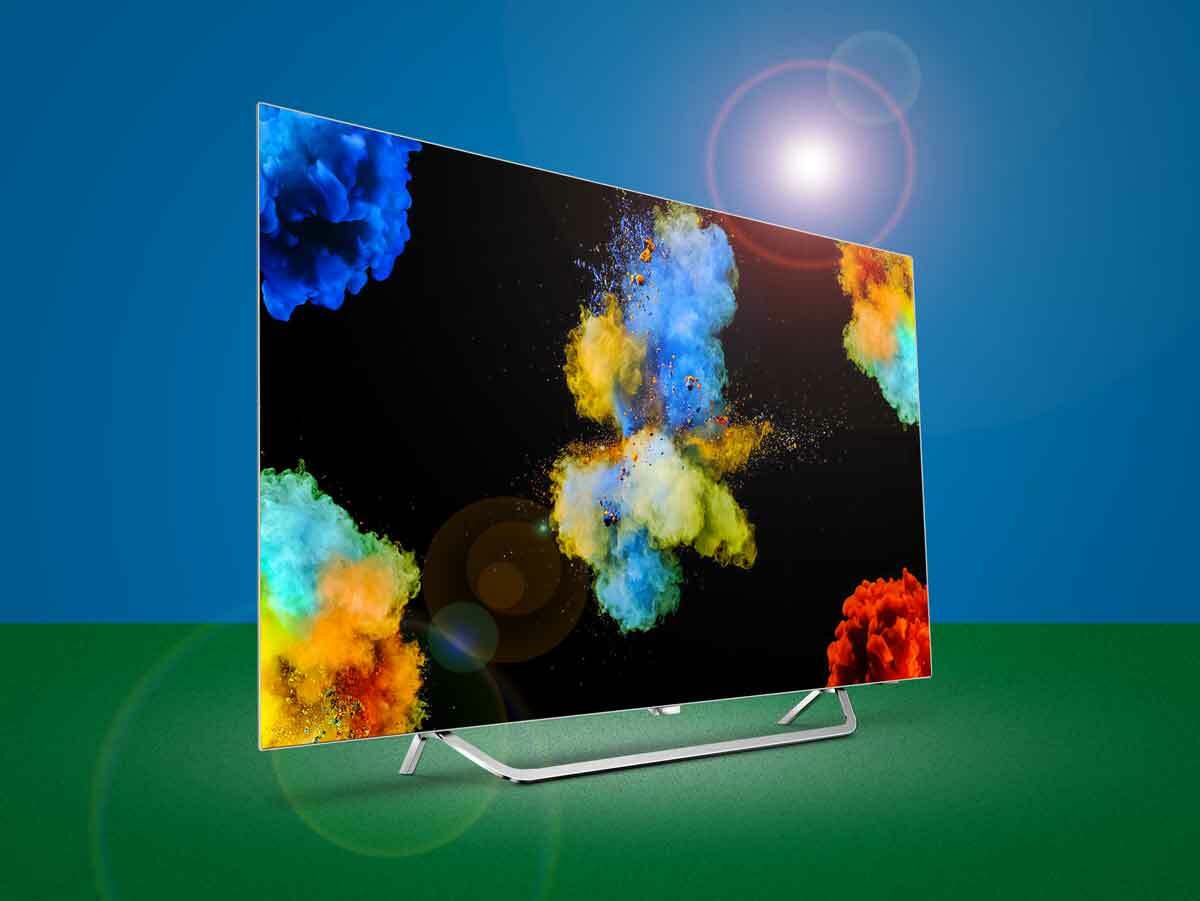 Not seduced enough by OLED's awesome contrast and fidelity? You'll wanna point your peepers towards this 4K Ambilight marvel from Philips, which projects colours onto your living room wall to match what's on the telly.
But even without the Ambilight the 55POS9002 would still be one of the best TVs around. It's an absolute master of HDR, with everything looking incredibly solid and three-dimensional (without a pair of silly glasses in sight), while the colours are lush and vibrant. There's no access to Amazon Prime, All4, ITV Hub or Freeview Play, which is a bit of shame, but that doesn't stop this from being a truly stunning telly.
Stuff says: ★★★★★
For Ambilight awesomeness – Philips 50PUS6272 (£479)
For anyone who doesn't have an arm and a leg to spend on a TV, there's the Philips 50PUS6272. While it lacks the finesse of its pricier rivals, plenty of screen real estate, Ultra HD resolution with support for High Dynamic Range, plus a reasonable suite of apps mean it ticks almost all the boxes you'd expect of a new telly.
You'll need to fiddle with the settings to get it looking its best, its Android OS is a bit ponderous, and it suffers when viewing off-axis, but once you've experienced a movie with its Ambilight tech you'll never want to turn it off. Look beyond its acceptable flaws, though, and you'll have yourself a steal of a 4K TV.
Stuff says: ★★★★★
The 4K space saver – Samsung UE40MU6400U (£429)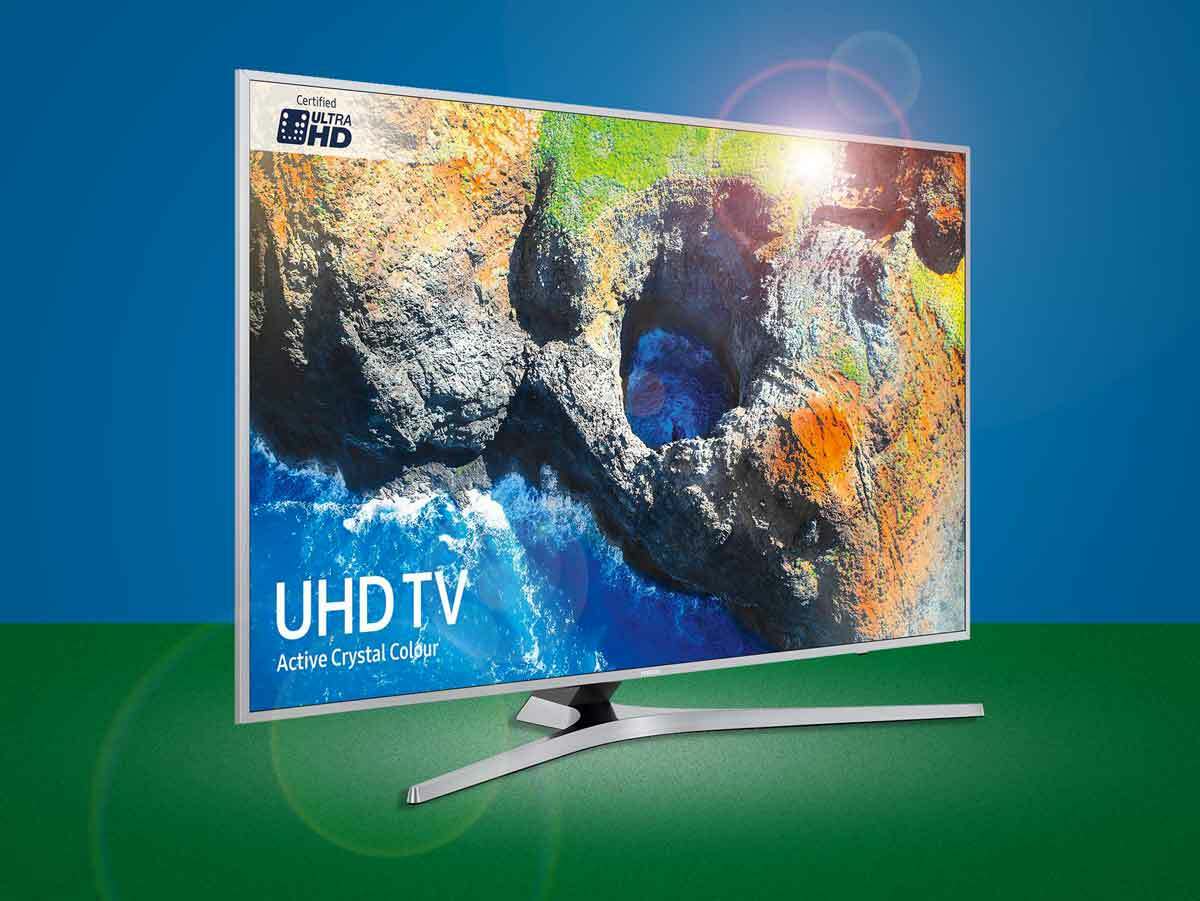 Just because you don't have space for a whopper of a telly doesn't mean you have to miss out on the latest tech. This 40in 4K Samsung doesn't have the company's dazzling QLED tech inside but it does support HDR and comes with the usual easy-to-use interface, plus it won't make your living room look like a multiplex.
Obviously the smaller screen size and lower asking price mean it can't quite compete against the very best when it comes to picture quality, there's still a noticeable leap in crispness, contrast, colours and detail over a similarly sized Full HD telly. A great starting point for 4K sceptics.
Stuff says: ★★★★★
The perfect second screen – Toshiba 49U7763DB (£379)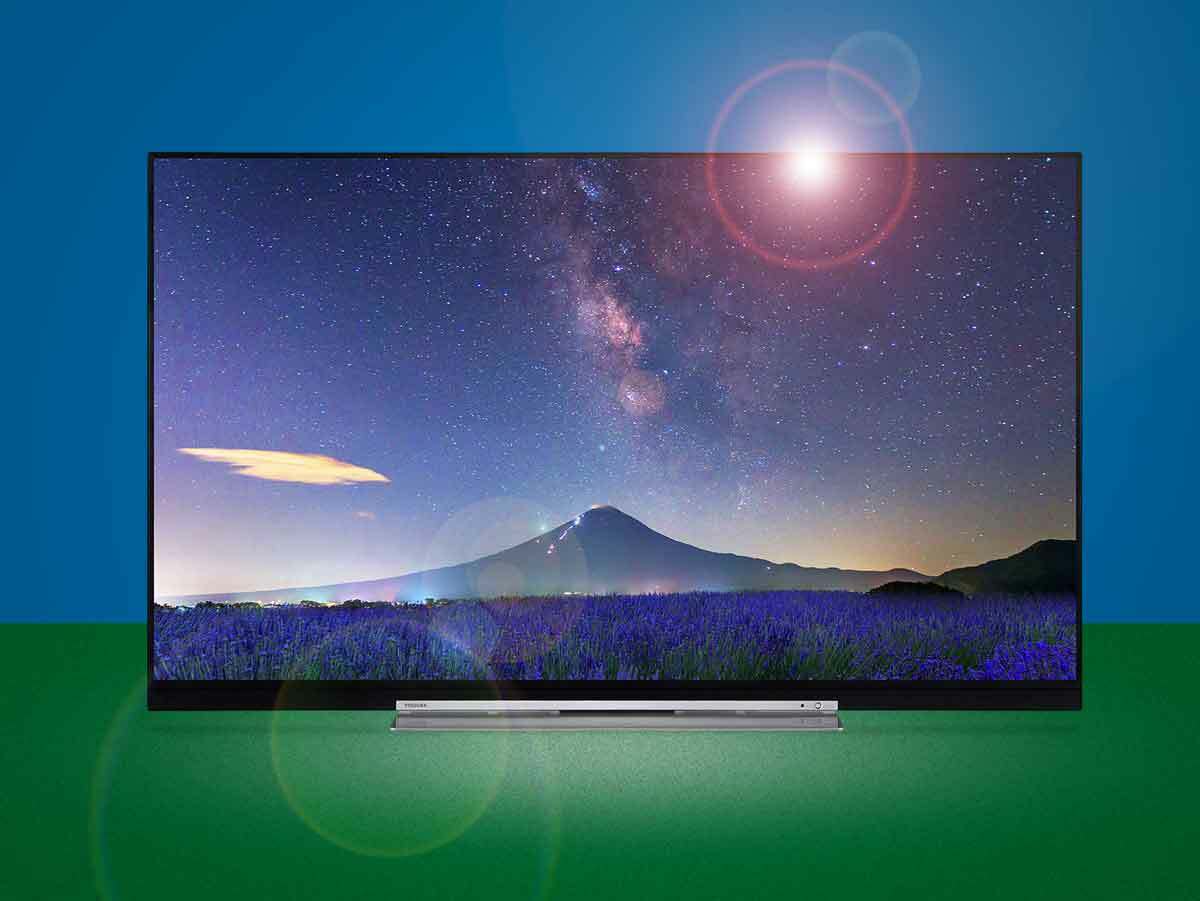 Nearly £300 cheaper than it was late last year, if you're after something a little larger and can cope without High Dynamic Range, then this Toshiba is surprisingly capable. It's nowhere near as thin as the pricier models on this list but it's packed with inputs (even Scart) and catch-up apps, although Amazon Prime is conspicuous by its absence.
Detail and colours are impressive, although it lacks a little punch, but it handles motion better than a lot of TVs at this price. If you're after a second TV that doesn't scrimp on features or screen size, this could be the one for you.
Stuff says: ★★★★
For big-screen thrills – Optoma UHD65 (£2999)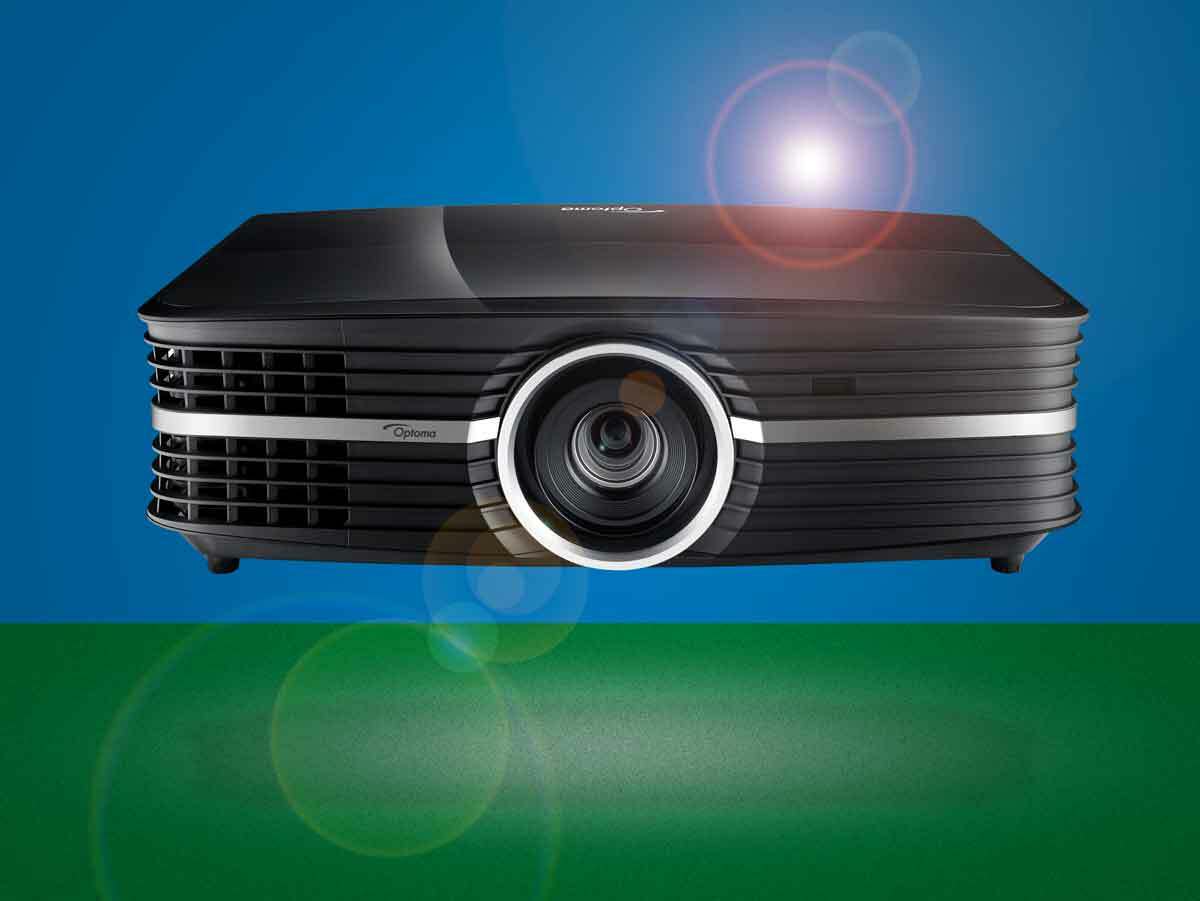 Sometimes an 80in screen just isn't big enough – and that's when you'll want to call on Optoma's UHD65. One of the few 4K HDR projectors to come in at a vaguely reasonable price tag, the UHD65 delivers carefully balanced colours and oodles of detail. Even when you drop down to Full HD it offers an indescribable drama that a telly simply can't recreate.
Sure, there's a fair bit of faff involved in setting it up, and you'll need to shell out for a quality projector screen as well, but if you insist on going big there are few better projectors available than this.
Stuff says: ★★★★★
For projector newbies – Epson EH-TW6700 (£1199)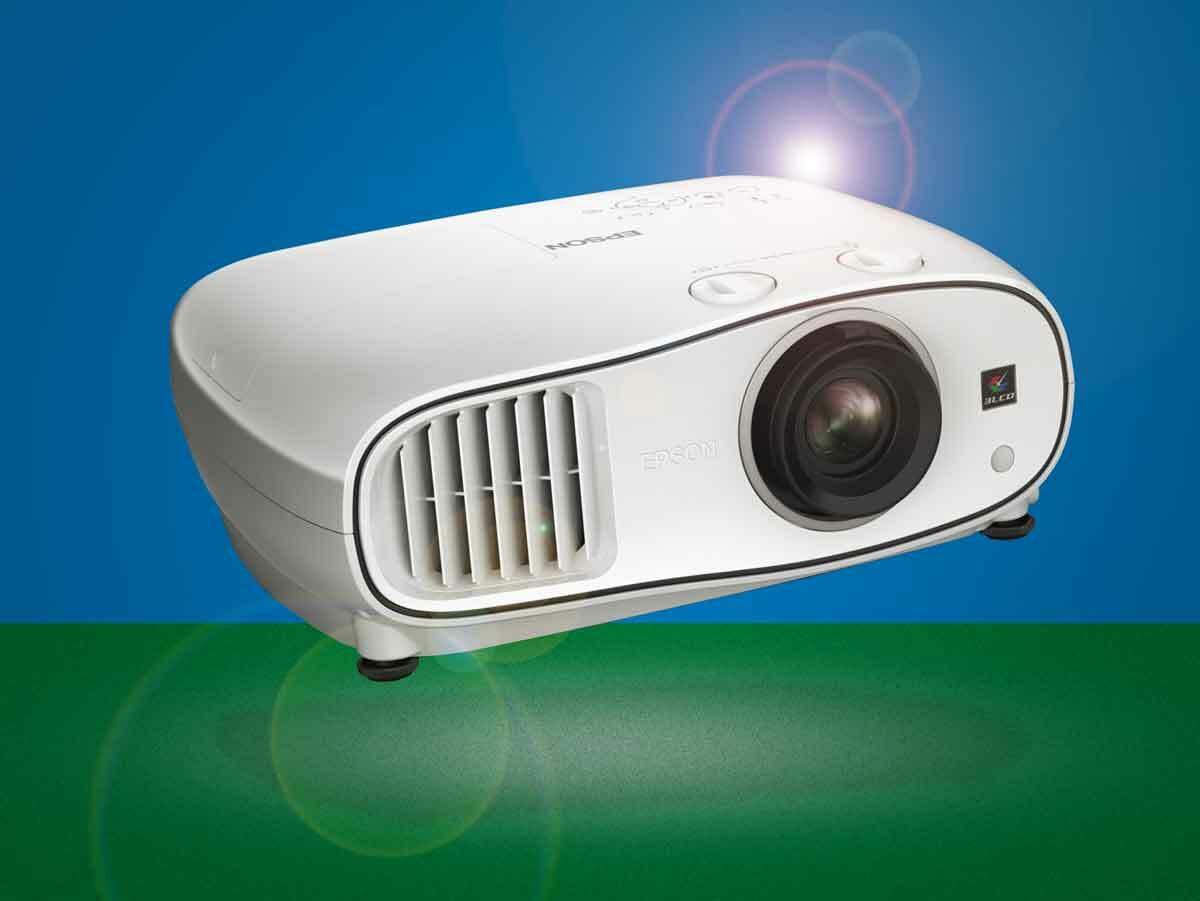 One of the best value projectors you can buy right now, the Epson EH-TW6700 is only capable of Full HD resolutions but its crisp, punchy imagery more than does the job when blown up big.
If you're only going to get it out every now and again or have never owned a projector before, the EH-TW6700 can deliver a 100in image from just 3m away, with a maximum output size of 300in. There's even a stereo speaker built in, although if you're spending this much on a projector and using that for the audio, you've got your priorities all out of whack.
Stuff says: ★★★★
Money really no object – JVC DLA-Z1 (£35,000)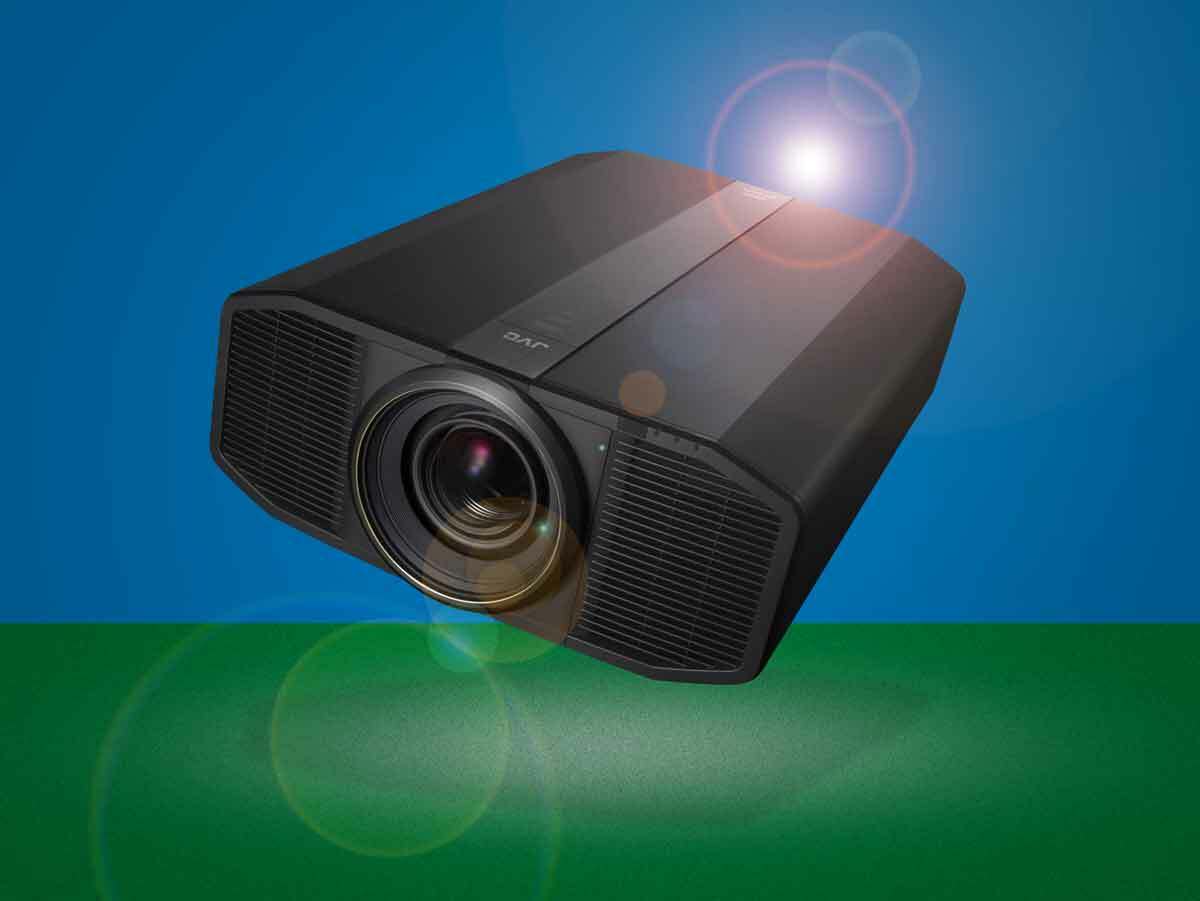 Chances are you've taken one look at this JVC's price tag and run a mile. But if you do belong to the elite crew of footballers and tycoons who can afford this 4K, HDR affair, then it's the only sensible choice.
It's actually pretty easy to setup, although when you're spending this much there's a reasonable expectation that someone might come and do that for you. Most importantly, colours and contrast are stunning, and it even does a decent job with standard-def sources, although if you're watching DVDs on this thing you've got far more money than sense.
Stuff says: ★★★★★
Or for goals on the go – Apple iPad (£319)
Nobody has come close to making a device as good as the iPad for squeezing in an episode of American Gods on the train or tuning into the footie from a Wi-Fi hotspot – and with the 10-hour battery and gorgeous 9.7in, 246ppi display on this latest, more versatile iteration, that's very much still the case.
Granted, this isn't an OLED panel and it lacks the iPad Pro's anti-reflective coating and buttery smooth 120hz refresh rate, but it's still a fantastic screen for the money that brings the best out of what you're watching. And with the addition of Apple's Pencil, you can even sketch a portrait of Wayne Rooney when you're tired of Morocco vs Iran.
Stuff says: ★★★★★