OnePlus 7 Pro 5G: How good is 5G anyway?
I got 5 on it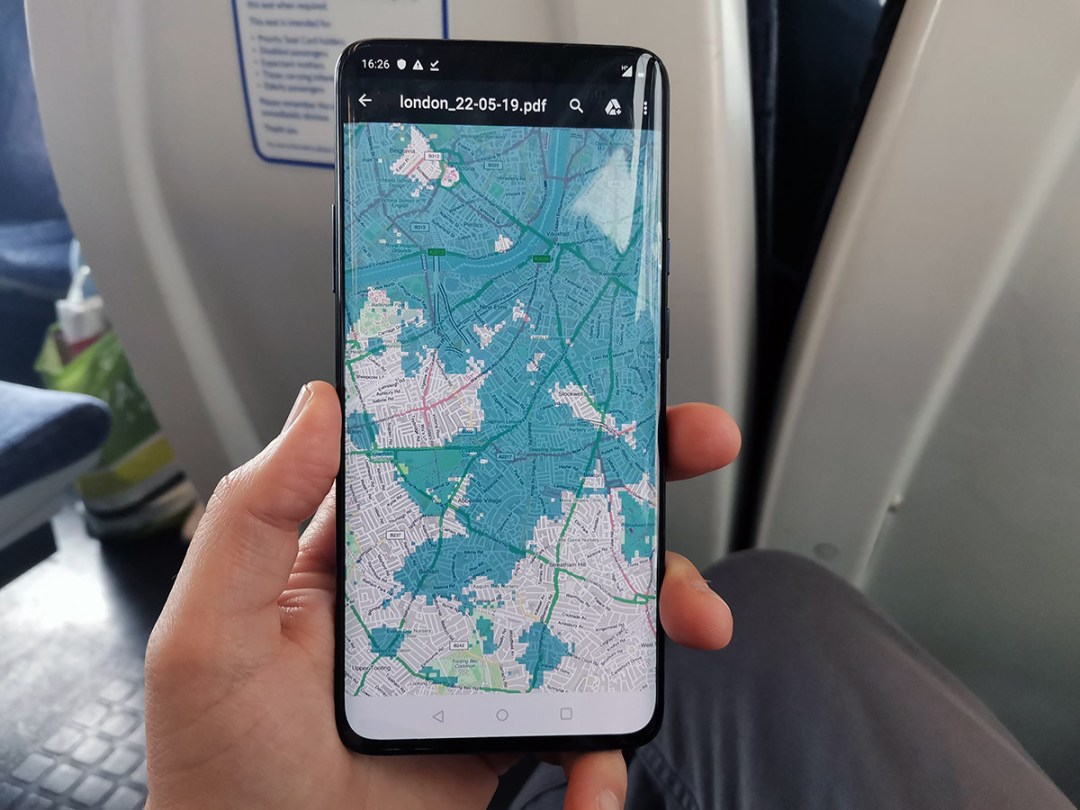 The OnePlus 7 Pro 5G is one of the first 5G phones. If you've forgotten what the deal is with 5G, refresh your memory and read this. 
It's the kind of headline-creating tech that's so important you'll see it splashed across buses and won't get far without seeing or hearing something about the bright future that is 5G. But this is a brand new technology relying on infrastructure to be upgraded across the country and that comes with caveats – think how hard electric vehicles are fighting to finally reach tipping point because the charging point network isn't there yet.  
Taking us on our journey into the world of fibre speed smartphones is a OnePlus 7 Pro 5G. The standard Snapdragon 855 chip is joined by the X50 modem, a 5G antenna and a rejigged NFC antenna. Otherwise it shares largely the same spec as the standard 7 Pro including a huge, notch-free 90Hz AMOLED display, a triple-lens pop-up camera, and a 4,000 mAh battery with 30W fast charging.
Day 1
The Stuff budget doesn't stretch to an Uber around the UK, let alone rooms at the Premier Inn, so 5G testing would take place travelling across London. First up, an eight mile trip to the centre of our nation's beginning way, way down in bandit country – South East London.
Our first faint 5G signal appears at 8am on the approach to New Cross Gate. Until then the 7 Pro had displayed a familiar pattern of 4G and internet-free blackspots (5G won't patch those holes yet). Firing up the Fast speed test app scores 3.7Mbps. That's bad, even for 4G. To be fair the signal wasn't just weak it disappeared soon after.
Day 3
Ah, ugly but functional London Bridge, this place must have great 5G, right? The magic icon pops up and the app reaches 150Mbps. That's faster than my Virgin Media home internet. From one transport hub to another, emerging at King's Cross the 7 Pro manages a pretty impressive 110Mbps, but once I'm out on the street things drop to 14Mbps' worth of 4G. Welcome to the unpredictable early days of 5G.
Day 7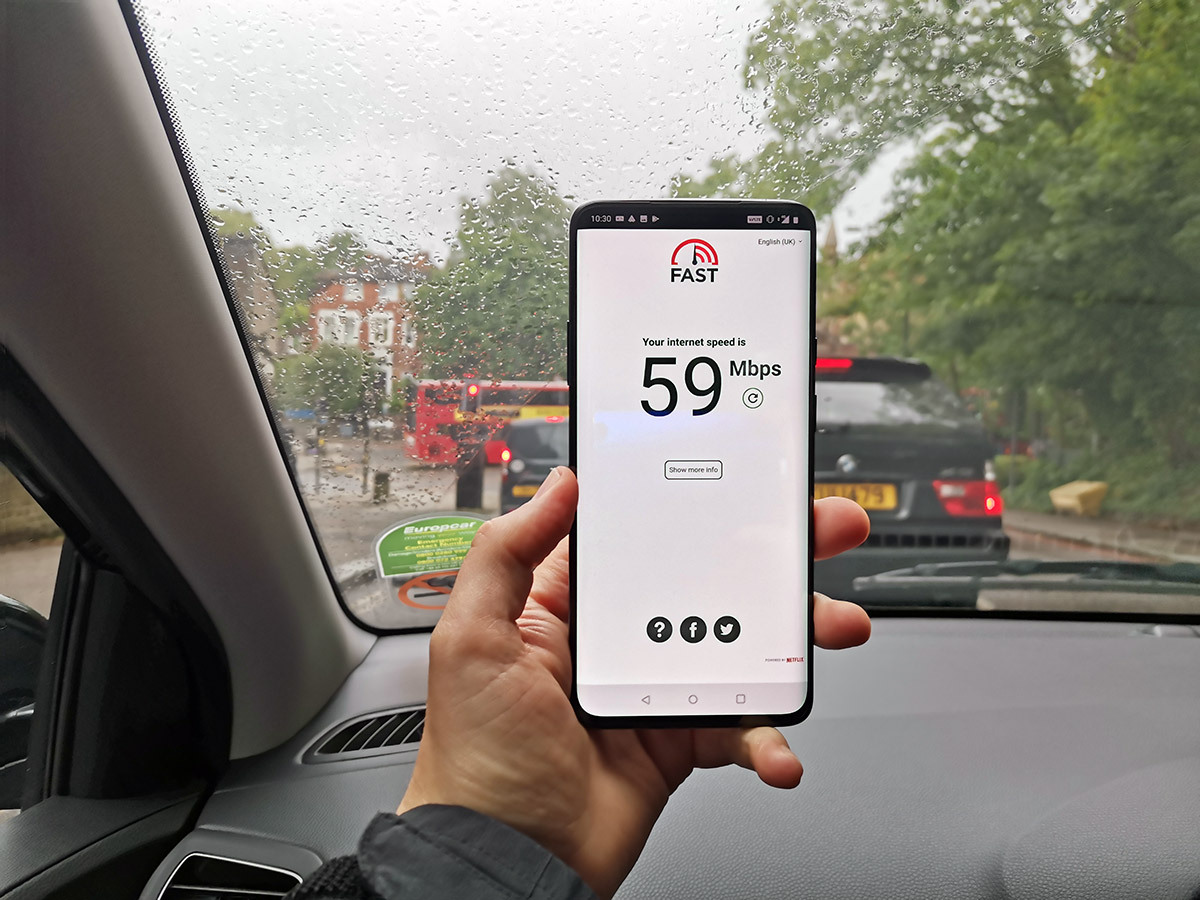 I'm off to Download Festival – a fitting place to find fibre optic speeds, but the 5G masts haven't quite arrived in time. Those lucky enough to attend Glastonbury should fare better and of course major events tend to be supported by extra equipment from the networks. But for now, get me back to civilisation.
Day 10
Time to get scientific and download EE's London 5G signal map. Speeds of 500Mbps have been witnessed in St Paul's, but this happens to be where EE's offices are located so that would be too easy.
Instead it's a train journey from Brixton to London Victoria. I didn't expect 5G all the way, but in areas EE claimed coverage, the 7 Pro couldn't deliver. We'll put this down to work in progress. Plus, EE told us that the map is constantly being updated.
Day 14
St James Park shows the other side of 5G. The 7 Pro finally reaches speeds of 330Mbps – something you definitely won't see with a 4G phone. This sort of pep is actually way beyond what you need for 8K video streaming. You could download the entire 100GB of Red Dead Redemption 2 in under an hour.
A short walk away and it drops to the 230Mbps. Cross the road and down still further to sub-100Mbps, but at least it's proof 5G speeds aren't just made up by paid-for influencers. Into the Curzon Cinema, phone off and time to take stock before the movie starts.
It's neat and there's loads of potential here, but right now finding areas with speeds worth shouting about is a less entertaining version of Pokemon Go.
5G is the future, it just needs to brew for a while longer.
Where to buy
The OnePlus 7 Pro 5G is available on EE with 30GB of 5G data at £69 a month (with £50 upfront).