Not a piece of junk: the 8 best Star Wars gadgets (we'd actually buy)
The coolest stuff you can snag from a galaxy far, far away…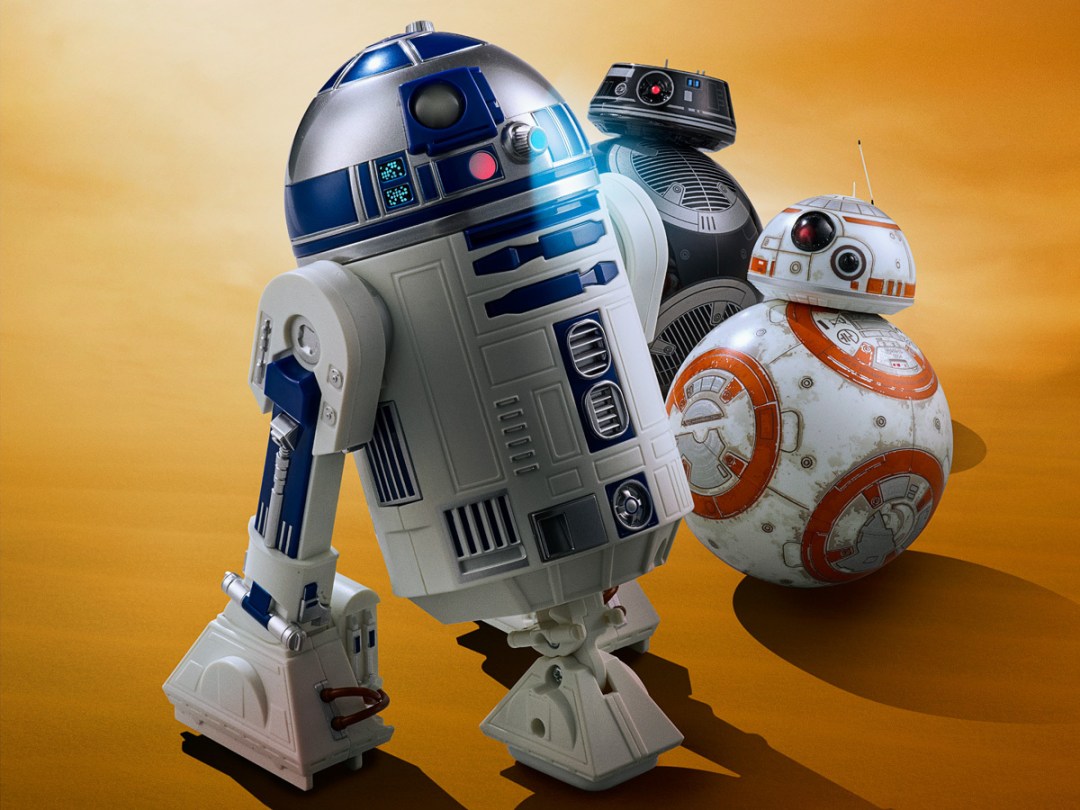 We've got a hunch that you've noticed that today is Star Wars Day ("May the 4th…", and all that). Which means it's time for a downpour of Star Wars blenders, electric shavers and refrigerators, right?
Well, yes, but amidst the glut of random cash-in junk, there's also plenty of officially-licensed Star Wars stuff that we either already own or honestly covet – and that probably is actually be worth the cash you'll throw at it.
In that spirit, we've picked some of our favourite Star Wars-related gadgets, with handy links included so that you can quickly add them to your collection.
Propel T-65 X-Wing Starfighter Drone (£120)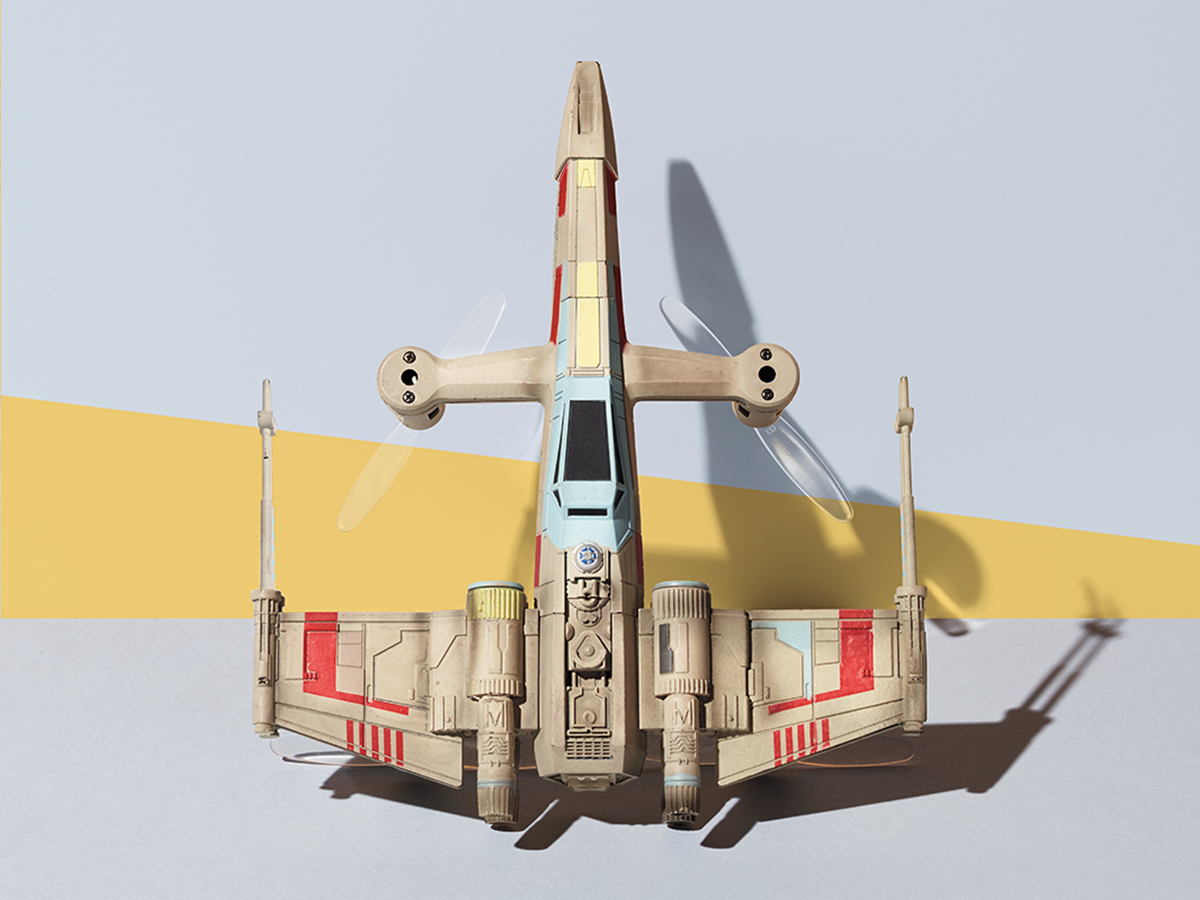 There's no shortage of flying drones out there vying for your hard-earned money, but who can resist one shaped like Luke's trusty X-Wing? This slick little starfighter is compact, but it's hand-painted, lights up, and even makes familiar noises and plays music from the films.
It's easy to command using the included controller, with a training mode to help you get acclimated – you don't have to be a drone expert to have fun with this one. You'll find other drones of this caliber for less scratch, but the movie allure adds so much to the experience.
Plox Levitating Death Star Speaker (£130)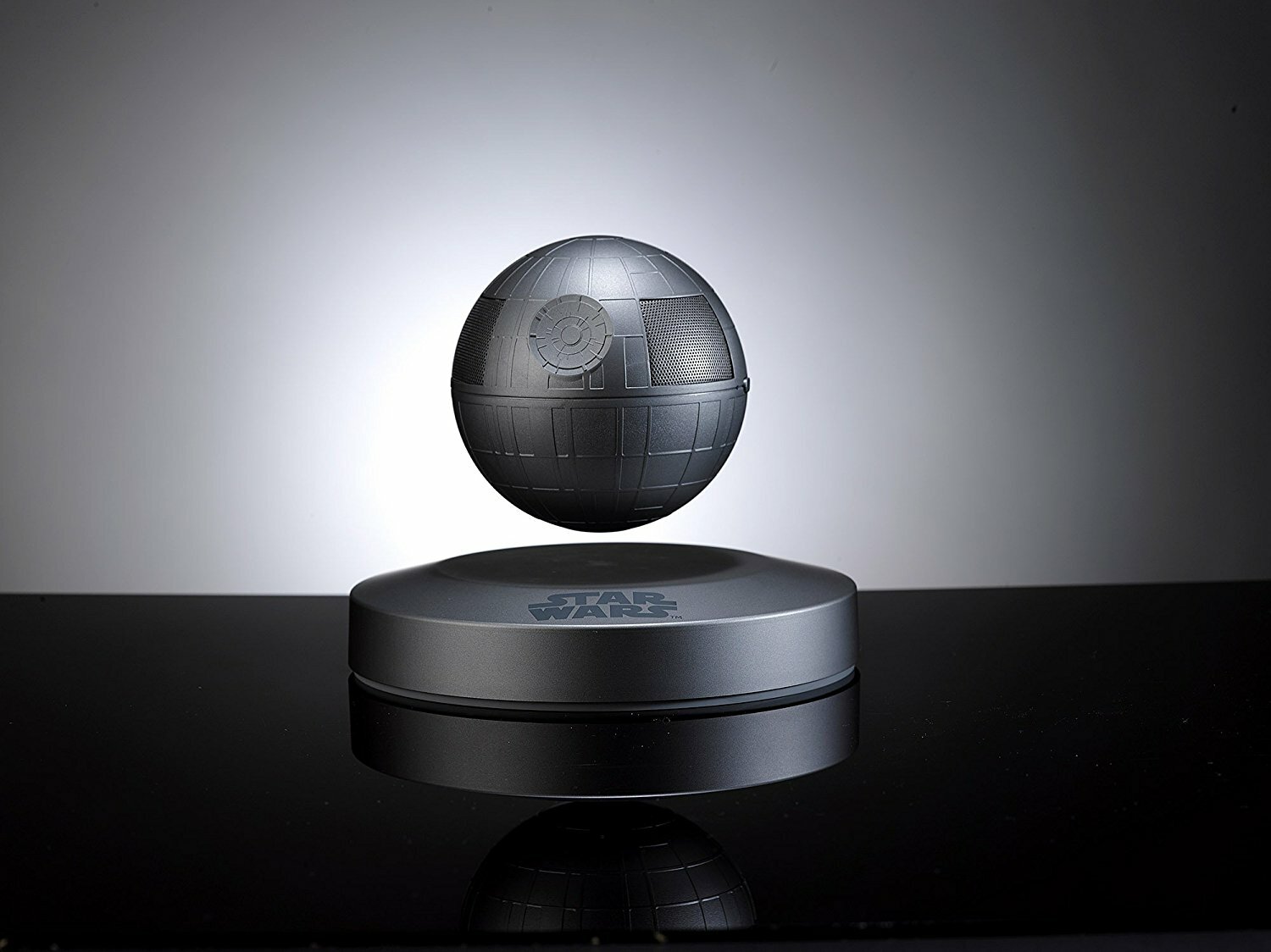 Still images don't do this gadget justice: it's a marvel of modern engineering, and yes, it actually works. Thanks to Plox's "force technology" (ahem, magnets), the little Death Star not only floats above the base, but it also spins while pumping out your tunes via Bluetooth connection.
It's not the most impressive-sounding speaker out there, certainly, especially given the size – but it's definitely one of the coolest-looking speakers, and it looks a bit like magic. And given the lowered price these days, even the meager sound can't keep Plox's speaker from seeming perfectly wallet-worthy.
Buy Plox Levitating Death Star Speaker from Amazon
TIE Fighter Anglepoise Desk Lamp (£50)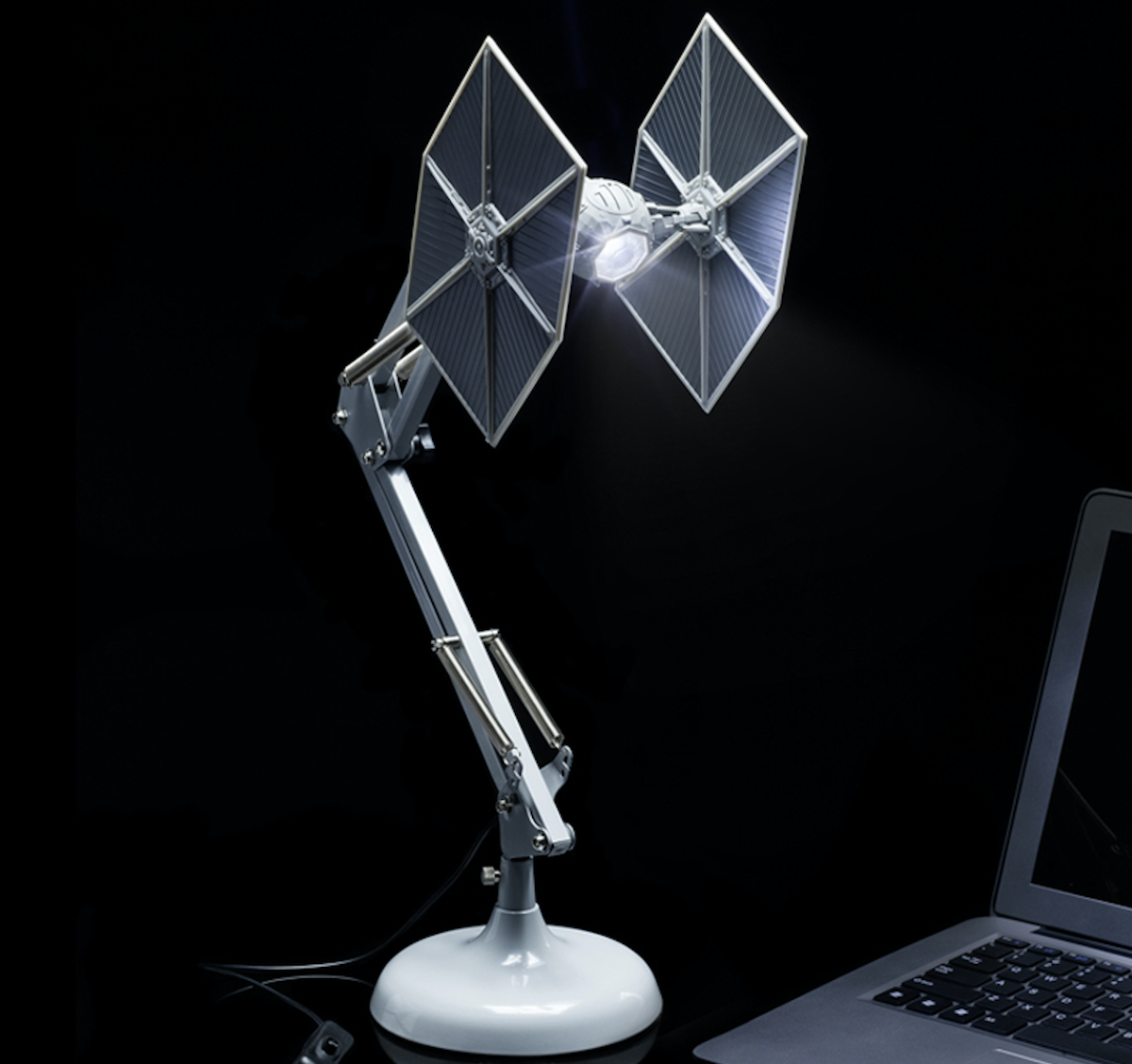 Fancy yourself a TIE Fighter more than an X-Wing? Got a desk setup for when you need to get some very serious work or studying done? If so, then you'll probably want this: a poseable lamp designed in the shape of the iconic Empire ship.
Powered by USB, the light shines through the cockpit window and the lamp bends in multiple spots to find the perfect angle to illuminate your work. And unlike a lot of the items on this list, it's very modestly priced. It's not quite ready, though: the lamps ship in June, but you can toss in a pre-order now.
Samsung PowerBot Stormtrooper Vacuum (US$599)
The average Stormtrooper might be a terrible shot, but this one at least ought to be pretty good at sucking up dirt and keeping your flat in order. In one of the strangest promotional tie-ins we've seen of late, Samsung has teamed up with Disney to produce this Stormtrooper-themed robot vacuum.
There's also a Darth Vader one for US$100 more, and both can trawl your space in search of pet hair and debris while mapping out the locale and handling corners with ease. Curiously, this one's only available in the States for now, but hopefully this hoover makes it across the pond so we can see whether it sucks more than Attack of the Clones – which in this case would be a very good thing.
Lenovo Star Wars: Jedi Challenges AR Headset (£150)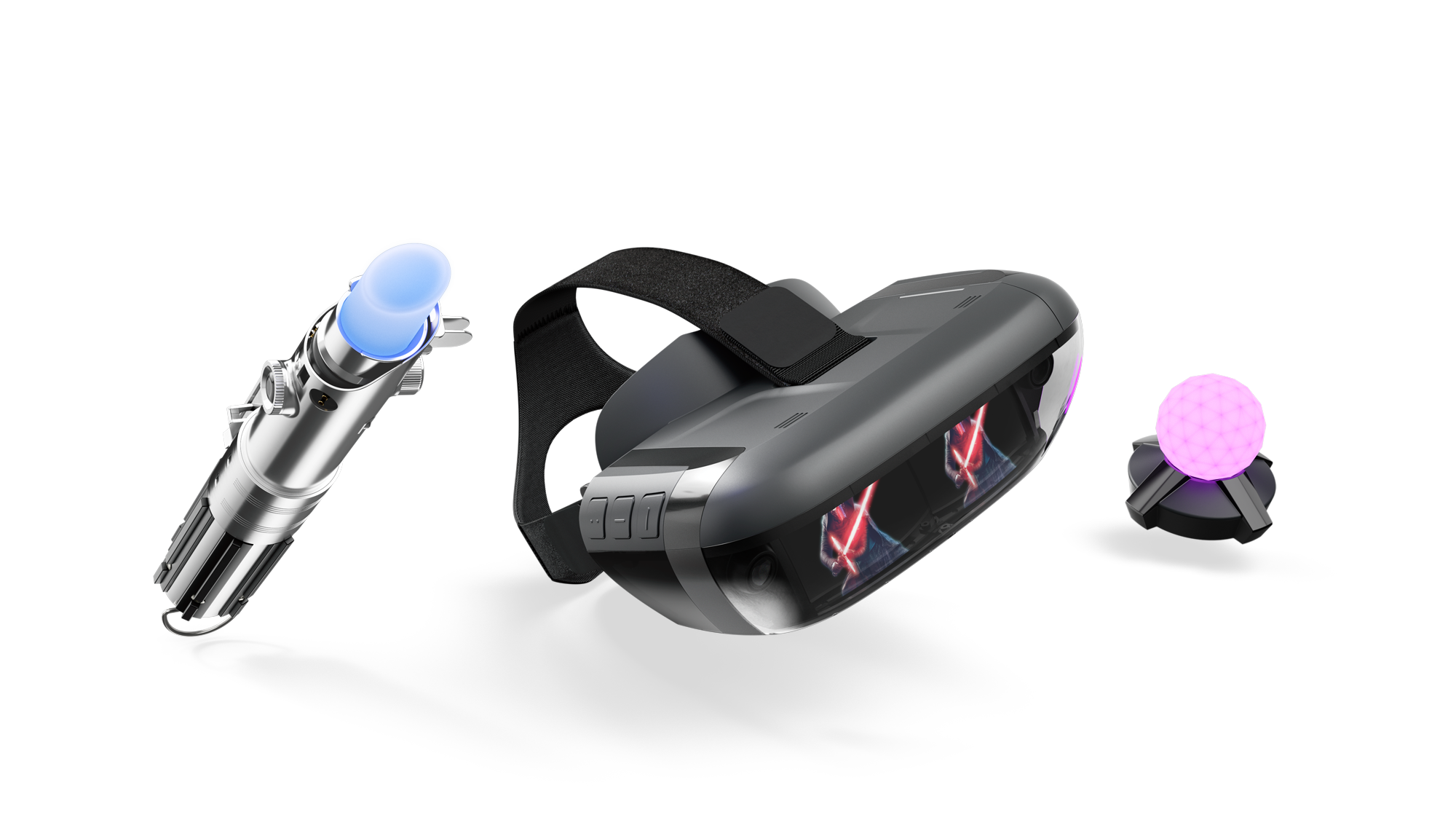 Zipping a drone around your neighborhood not immersive enough of a Star Wars experience for you? How about wielding a lightsaber against Kylo Ren or Darth Vader, or playing a game of Holochess?
That's what you'll find when you strap on Lenovo's Star Wars: Jedi Challenges augmented reality headset. It's sort of like a lo-fi take on HoloLens, using your smartphone to project images of lightsaber-wielding opponents in front of your face. The motion-sensing lightsaber controller lets your fight back, thankfully! Jedi Challenges is a bit limited, but it's certainly entertaining for a while.
Buy Jedi Challenges AR Headset from Lenovo
Lego Kessel Run Millennium Falcon (£135)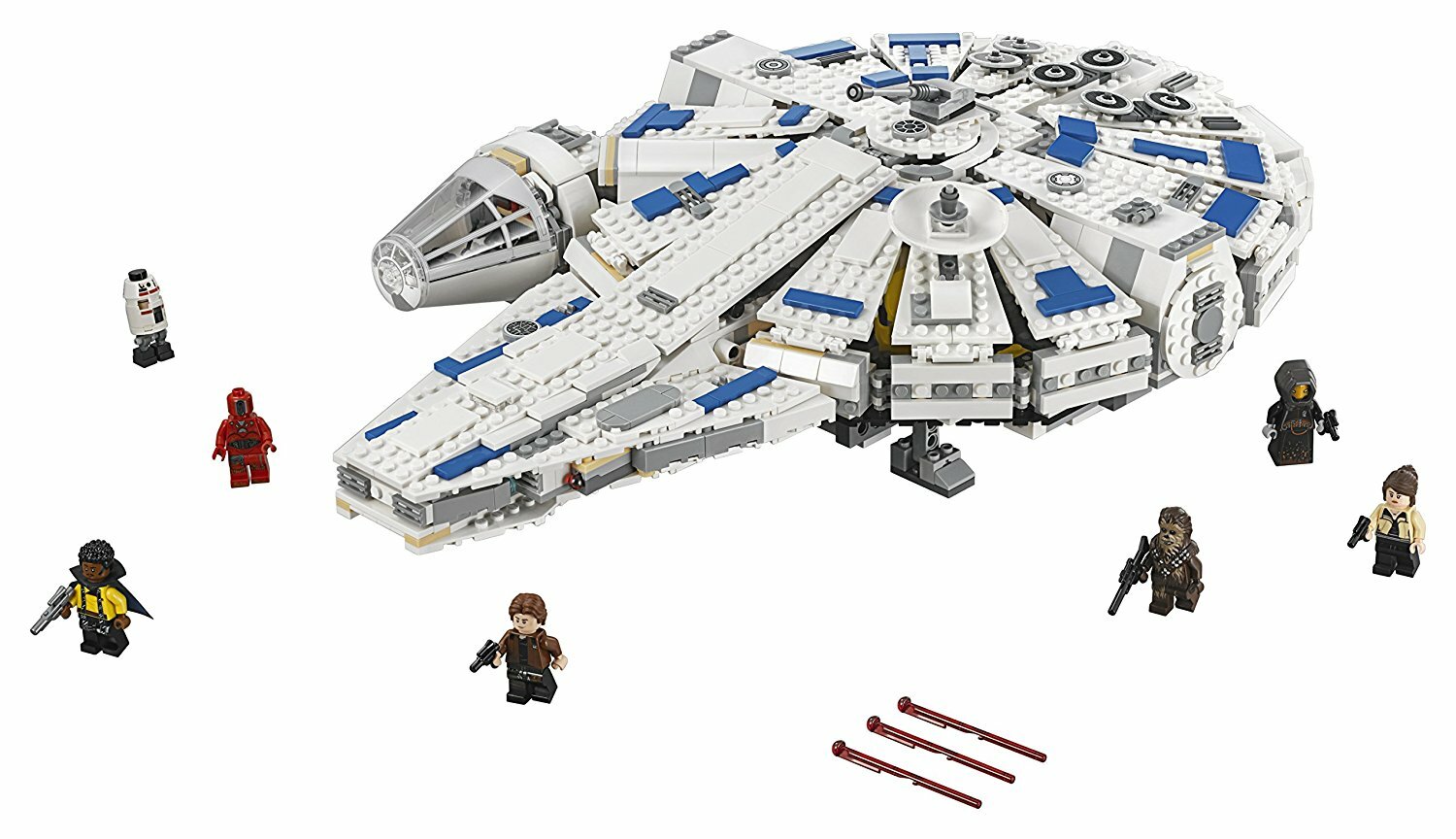 We don't know yet if this month's Solo: A Star Wars Story will be any good – but we'll take any excuse to splurge on another huge Lego Star Wars set. There are more elaborate Lego Millennium Falcon builds out there, but this one's different.
While the core shape remains, this Falcon – the one used to run the fabled Kessel Run in under 12 parsecs – looks a bit different than the ship we know and love, with slick blue accents and a modified front. Also, it comes with Lando Calrissian and Chewbacca, two of the absolute best Star Wars dudes ever devised.
Darth Vader Toaster (£60)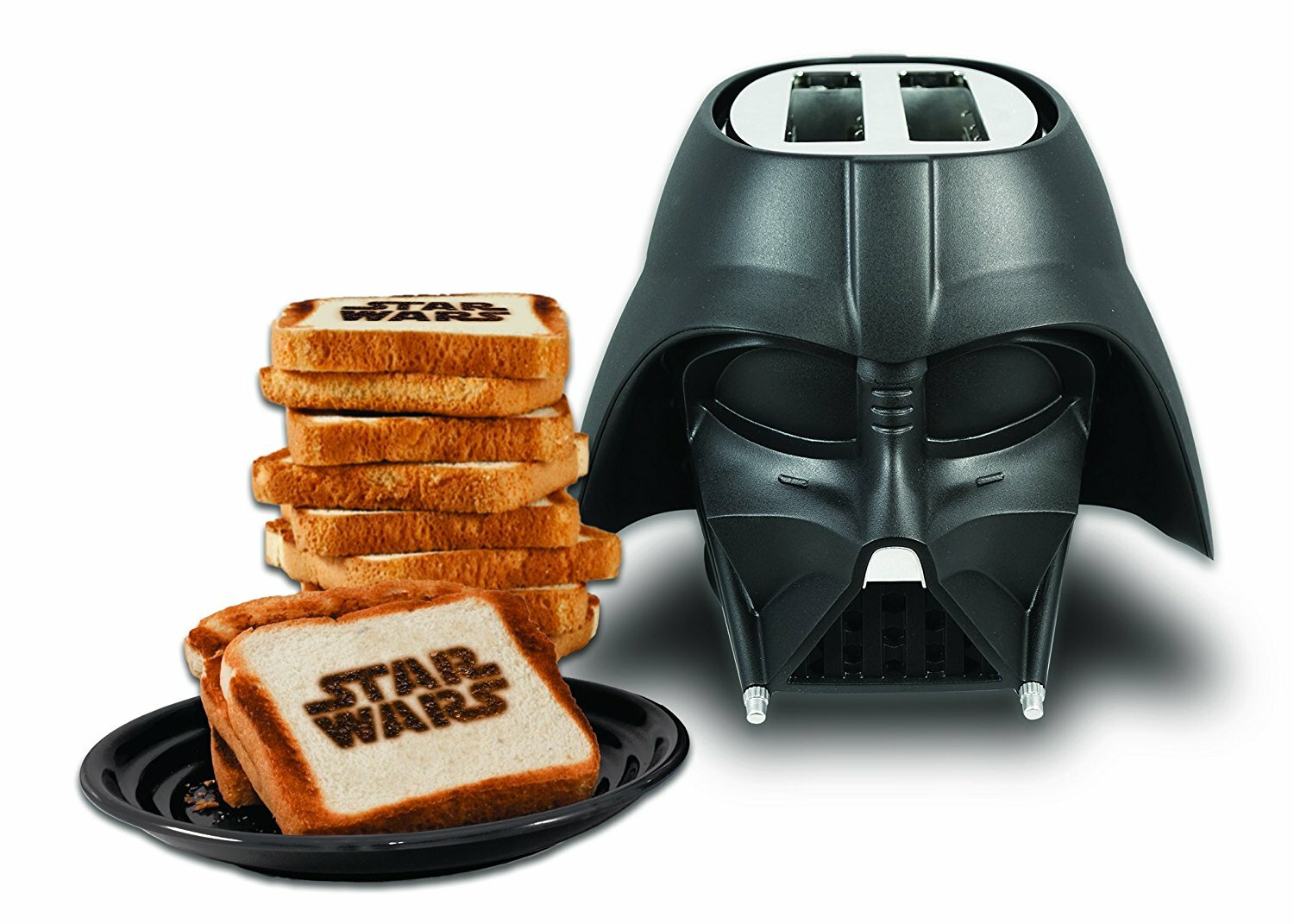 In Return of the Jedi, when Luke removes Darth Vader's helmet, what we see inside is a shriveled old husk of a man, drained by his commitment to the dark side of the Force as much as his physical burns. Inside of this helmet, however, is delicious toasted bread.
It's quite the contrast, and one that honestly works out better for you overall. Truthfully, the idea of a Darth Vader toaster seems well primed for an eye-roll and a shrug, but we can't help but love this ridiculous bit of kitsch. It even imprints the Star Wars logo onto your bread, and you can choose between the light and dark side of toastedness (really).
Sphero R2-D2 (£90)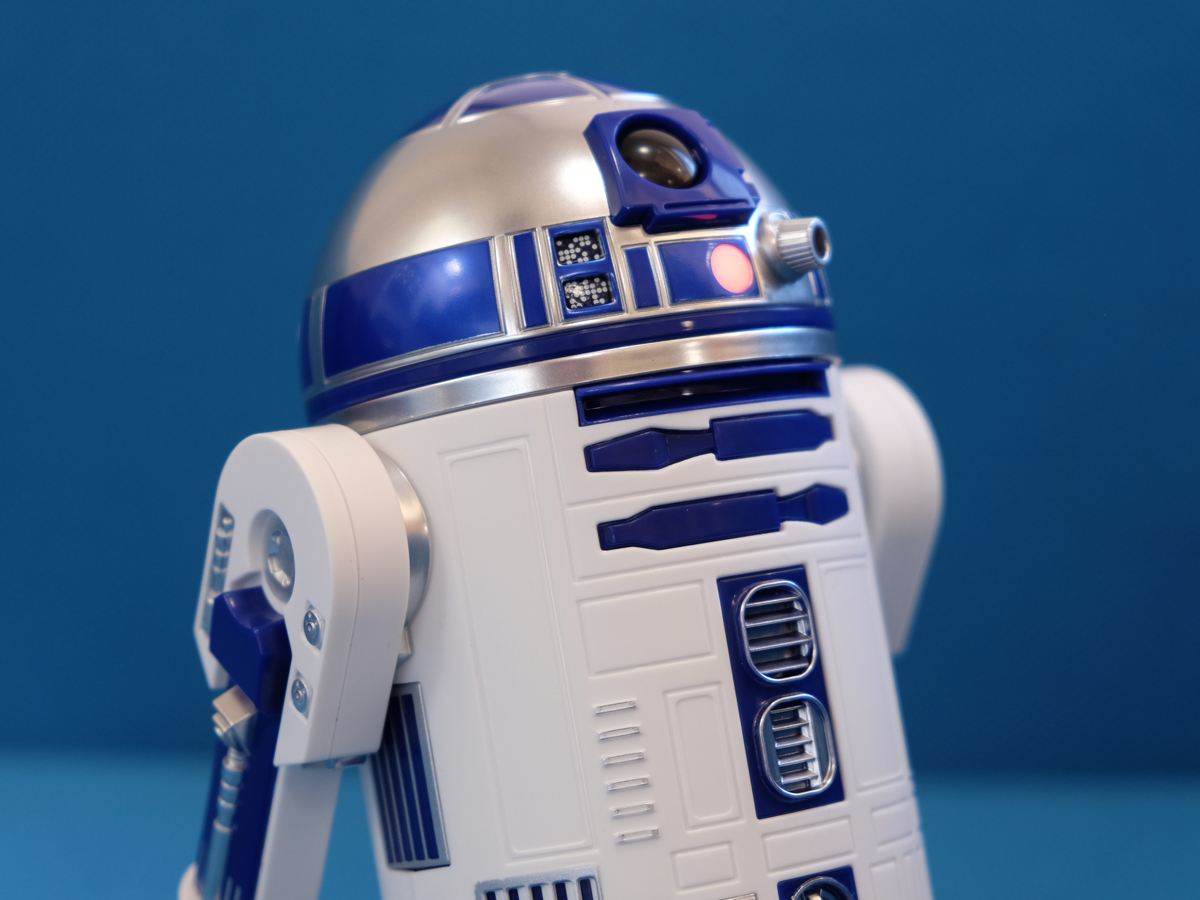 It's probably not quite lovable enough to replace your family dog, but this cleverly designed mini Artoo is one of the better Star Wars gadgets we've had the pleasure of meeting.
The design is authentic and convincing and surprisingly rugged (our one absorbed a good few tumbles from the edge of a table). And while the AR mode feels like a bit of an afterthought, the 'draw and drive' mode is fun, as are the convincing movements and sound effects.
Even better is watching a Star Wars film with Artoo, with his timely responses giving you a good excuse to watch them all over again.