The 15 movies we're most excited about in 2021
UPDATED: All the movies you need to see the rest of this year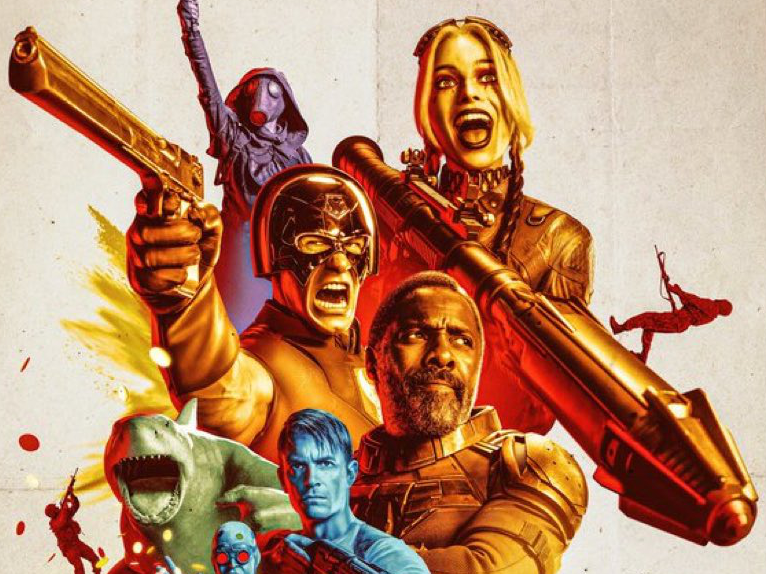 Seen any good movies lately? If you have, most likely it's been in the comfort of your own home. What a year-plus we've all had of that.
The last time we updated this list, the pandemic hadn't yet taken hold and we were looking forward to spending our weekends in cinemas watching some brilliant flicks over the months to come. Instead, the world changed.
The industry did too: while some movies were simply delayed (as you'll see below), many others were sent to streaming services and many still will see simultaneous cinema and streaming releases. But as parts of the world open up again, many of us are safely returning to our favourite activities, including watching movies on the big screen.
Luckily, 2021 has no shortage of amazing-looking films on the horizon. Watch the trailers for this year's biggest remaining films below and mark your calendars. Check back too: we'll update with new announcements and trailers on a regular basis.
Space Jam: A New Legacy (16 July)
It's tempting to be cynical about a new Space Jam film featuring LeBron James as the stand-in for the original Michael Jordan – but truth be told, after watching this trailer we can't help but embrace the nostalgia. In fact, A New Legacy casts a broader net, not only featuring classic Looney Tunes characters but also pulling in a whole bunch of other classic pop culture characters, ranging from The Iron Giant to the droogs from A Clockwork Orange. Weird, yes – but probably fun too.
Gunpowder Milkshake (21 July)
With Karen Gillan as the Gunpowder Milkshake herself (kidding; her name is Sam), this guns-blazing action flick can't help but look like this summer's substitute for a new John Wick. As in those flicks, Gillan is an assassin who ends up being hunted by other such professional killers, although the women-centric cast of amazon actresses gives Gunpowder Milkshake a personality all its own.
The Suicide Squad (30 July)
The last Suicide Squad was famously bad, so Warners kept just a few of the existing elements (most notably, Margot Robbie as Harley Quinn) and hired Guardians of the Galaxy writer/director James Gunn, who has a knack for nailing stories about misfit superhero groups. Unsurprisingly, The Suicide Squad looks about 100 times more promising than its predecessor – as vulgar, violent, and strange as it should be. Hell of a cast, too.
Shang-Chi and the Legend of the Ten Rings (3 September)
Following Black Widow, Marvel has a pair of films featuring completely new characters to the Marvel Cinematic Universe coming in 2021. On the surface, Shang-Chi looks more like a pumped-up martial arts flick than something that'd fit alongside superhero epics, but we imagine there's some sort of musical edge here. Besides, it clearly maintains the familiar blend of big action scenes and humour that's come to define much of the MCU.
Venom: Let There Be Carnage (15 September)
Look, we'd never say that Venom was a great film, but Tom Hardy's amusing, unhinged performance as the symbiote-infused Marvel legend had its moments. Now with Venom: Let There Be Carnage, we get two actors chewing their way through over-the-top performances, with Woody Harrelson (teased at the end of the last flick) as the bloodthirsty Carnage. We don't expect Marvel Cinematic Universe-level excellence from this Sony-made flick, but hopefully it's another entertaining watch.
No Time to Die (30 September)
Bond is back in what is presumed to be Daniel Craig's final appearance as the legendary super-spy, and No Time to Die looks to be a rousing adventure. It sees him back in action after a few years away from active service, and clearly the world's villains haven't been quiet in the meantime.
Rami Malek stars as the new main foe Safin, complete with an eerie mask, while Christoph Waltz is back (perhaps briefly) as Blofeld. Lashana Lynch plays newcomer Nomi, a 00 agent who has emerged in 007's absence, while Knives Out's Ana de Armas also plays a key role. Craig's had a couple of brilliant entries – if this truly is his last, hopefully he goes out with a bang.
The Many Saints of Newark (1 October)
Although billed as the story of Dickie Moltisanti (Christopher's dad) in the 1960s and 1970s, the young Tony Soprano can't help but steal the show in this Sopranos prequel. A big part of that is because Michael Gandolfini is the son of the late James Gandolfini and damn if he isn't a dead ringer for his iconic pops. The trailer looks explosive and riveting, but obviously The Sopranos is an incredibly high bar to clear. Here's hoping it can live up to the immense hype instilled by the source material.
Dune (22 October)
Another pandemic holdover from 2020 is the long-awaited Dune reboot from Blade Runner 2049 director Denis Villeneuve, and it looks suitably epic in scale as it adapts the classic sci-fi novel. The 1984 film adaptation was widely panned, but Villeneuve knows how to deliver both depth and scale, and the cast here – led by Timothée Chalamet – looks utterly fantastic. Here's hoping it's worth the wait.
The French Dispatch (22 October)
Even if it didn't mention Wes Anderson in the first shot of this trailer, you'd know it immediately. The director of Rushmore, The Royal Tenenbaums, and Moonrise Kingdom seems to be doubling down on his eccentricities over time, and that's very clear in this uproarious trailer for The French Dispatch. Featuring a wide array of actors from his past projects as well as new ones, and spotlights the wild events of a French output of a middle-America newspaper as it prepares its final issue. It looks utterly delightful, as you'd expect.
Last Night in Soho (29 October)
Edgar Wright? Anya Taylor-Joy? Uh, yes please. Last Night in Soho has all the stylish flair and immaculately-considered cinematography we're used to from Wright's films, especially following Baby Driver. But it takes on a horror bent, as the young lead (Thomasin McKenzie) finds herself experiencing the memories of Taylor-Joy's 1960s singer… and then things seem to go terribly awry. It looks stunning.
Eternals (5 November)
Think Shang-Chi looks a bit different than your usual Marvel fare? Eternals seems entirely unrelated based on this trailer, aside from the Avengers crack at the end, but that might be a good thing. This film, based on the comics about a race of god-like beings who have lingered behind the scenes throughout the history of mankind, looks to greatly expand the scope of what the MCU has covered to date. Also intriguing: director Chloé Zhao just scored big at the Oscars with Nomadland, scoring Best Director and Best Picture.
Ghostbusters: Afterlife (12 November)
The (rather funny) 2016 Ghostbusters reboot has apparently been wiped from franchise existence, and in its place comes Ghostbusters: Afterlife, a new entry that takes place three decades after the original '80s films.
Hailing from Jason Reitman, son of original film director Ivan Reitman, the film itself follows the similar generational handoff of sorts. It features a couple of teenagers who move into a spooky old farmhouse that belonged to their grandfather… apparently original Ghostbuster Egon Spengler. The first trailer is a total nostalgia bomb, albeit with more of a Stranger Things-esque vibe this time around – and not just because of young star Finn Wolfhard.
Top Gun: Maverick (19 November)
Retro sequel fever will apparently continue unabated in 2021, as Tom Cruise suits up again to take flight in Top Gun: Maverick. After 35 years, he's still living up to his name.
As you might expect, the new Top Gun looks to bridge the generations with Maverick serving as a flight instructor to a new group of trainees – while still apparently causing trouble, given that he's barely moved up the ranks in three decades of service. Will cool flight stunts and Tom Cruise's natural charm carry this late sequel?
Spider-Man: No Way Home (17 December)
While there's no official trailer yet, just this fun little tease with the actors, the rumours around Spider-Man: No Way Home are absolutely massive. Remember when Peter Parker's identity was revealed at the end of the last Spidey flick by J. Jonah Jameson, brilliantly portrayed once more by J.K. Simmons?
Well, rumours suggest that the film will lean into the multiverse concept by bringing back Tobey Maguire and Andrew Garfield as other Spider-Men, plus Alfred Molina as Doctor Octopus and Jamie Foxx as Electro. The mystical Doctor Strange is already confirmed to be part of the film, while Charlie Cox's Daredevil from the Netflix series has also been heavily rumoured. If it's half as wild as the chatter suggests, it'll be huge for the MCU.
The Matrix 4 (22 December)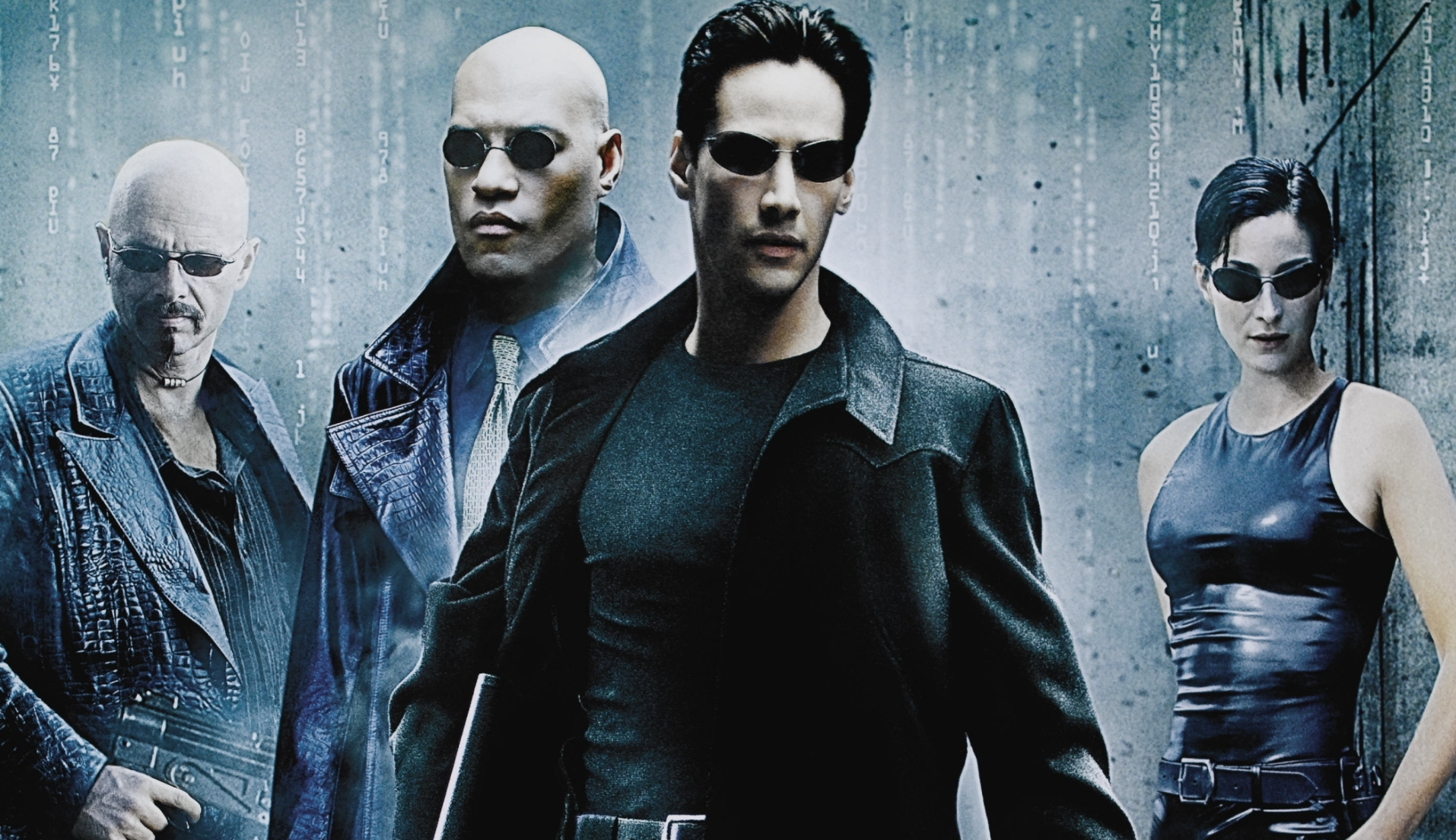 Eighteen years after the original trilogy came to a rough end with The Matrix Revolutions, the legendary cyberpunk series is back in action with an as-yet-untitled sequel (tentative official logo above) dropping in December. Keanu Reeves and Carrie-Anne Moss are back, along with one of the Wachowski siblings (Lana) to co-write and direct, and otherwise there's not a lot to go on right now. But after all this time, here's hoping it can live up to the built-up hype.