Nokia X vs Motorola Moto G: the weigh-in
One straight from the bowels of Mountain View, the other from the snowy plains of Finland via Redmond - both running Android. Who wins? FIGHT!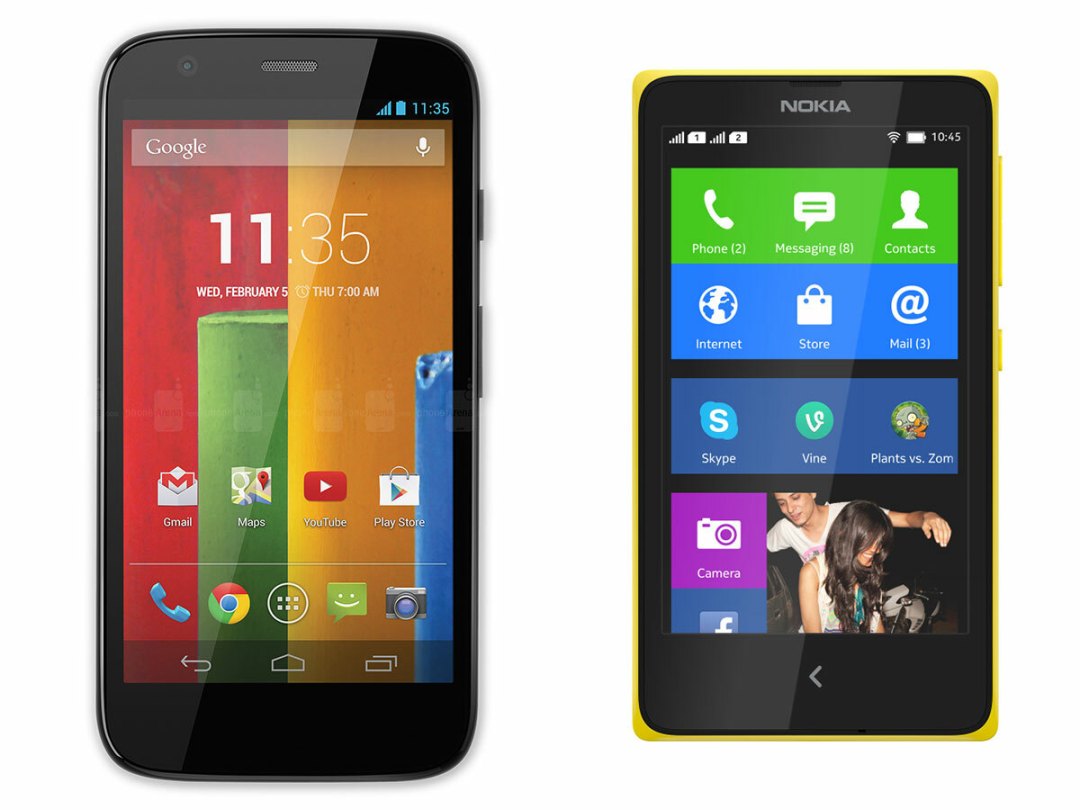 Two big companies, each of which has been recently acquired by an even bigger company, just released what they claim is the best budget phone for the emerging market.
But which one should you actually opt for? Let's see how they fare against one another.