Movie quote searches and 4 other things you can do with Sky Q's new voice control
You can now say hello to Sky's little friend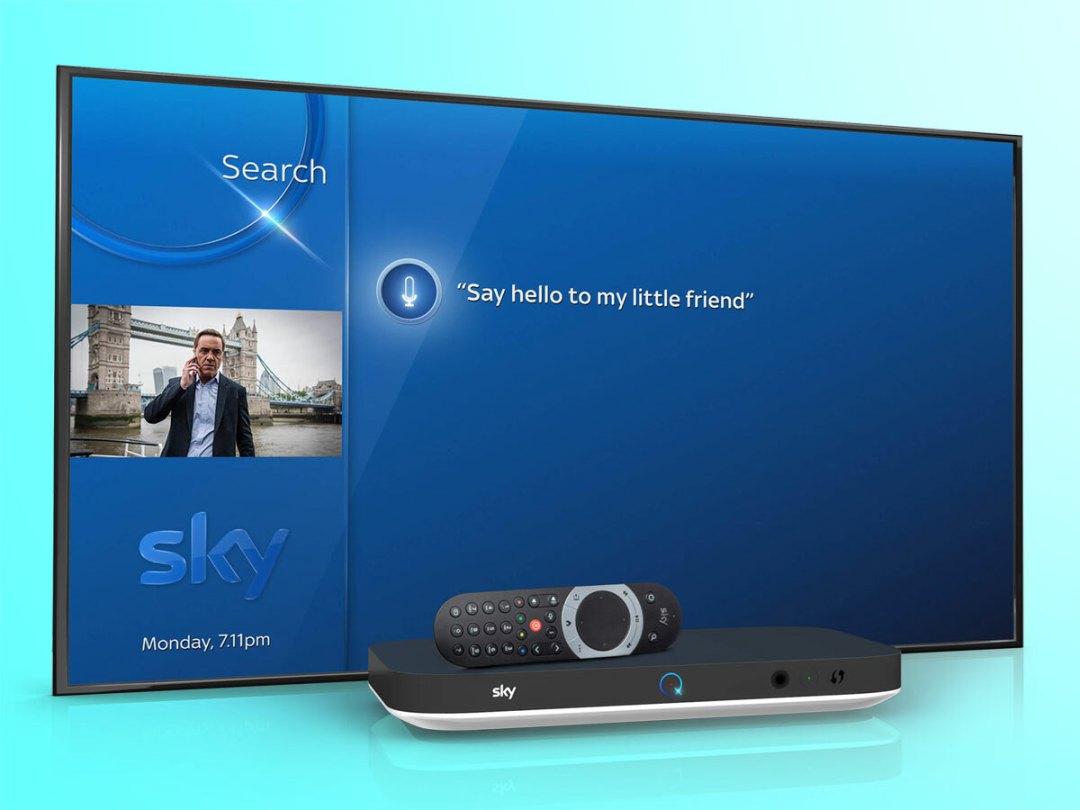 Sky Q's nifty Touch Remote has had a mic and voice search button ever since it launched last year but until now it's been about as useful as a shovel made of fudge.
That's about to change as Sky starts rolling out an update that'll switch on your Q box's voice search skills across all live and on-demand TV (although it might take a month or so to get to everyone). It had already reached our box when we turned it on this morning and results are impressive. It's practically instant and seems to cope well with slight hesitations.
But beyond saying the name of whatever it is you want to watch, what else can you do with it? Hold down the button on the side of your remote and give one of these a go…
1) Search by movie quote
Selecting your evening's viewing by quoting its most memorable line at your telly clearly isn't the most efficient way of finding a film to watch, especially as most of them are hidden as easter eggs, but it's a neat trick that you'll be keen to show off to your mates for at least the first few weeks (or until they refuse to stop coming round).
You'll need to get the quote word-for-word for it to work, so "I'm going to make him an offer he can't say no to" won't bring up The Godfather. Even "I am gonna make him an offer he can't refuse" didn't work when we tried it, so you might also have to be careful not to go too hard on your Pacino impression when you say hello to your little friend.
Everything else we tried worked like a charm though. "Houston, we have a problem," brought back Apollo 13 as the first result and curiously threw in episodes of Chasing Destiny and I Am Cait for good measure. Whatever they are.
2) Search by leading lady (or man)
If you're working your way through Nicolas Cage's entire movie career in chronological order (and who isn't?) you can see what you haven't watched from Sky's catalogue simply by saying: "films starring Nicolas Cage." Got a penchant for '90s gangsta rap legend Xzibit as well? Say the names of two actors and it'll bring back only films that star both, although understandably it struggled to tell the difference between "Xzibit" and "exhibit". That means you might need to say "Val Kilmer" instead if you're after Werner Herzog's slightly mental Bad Lieutenant: Port of New Orleans.
You can also search by director, although it doesn't quite stretch to cinematographer, grip or best boy just yet.
3) Search by football team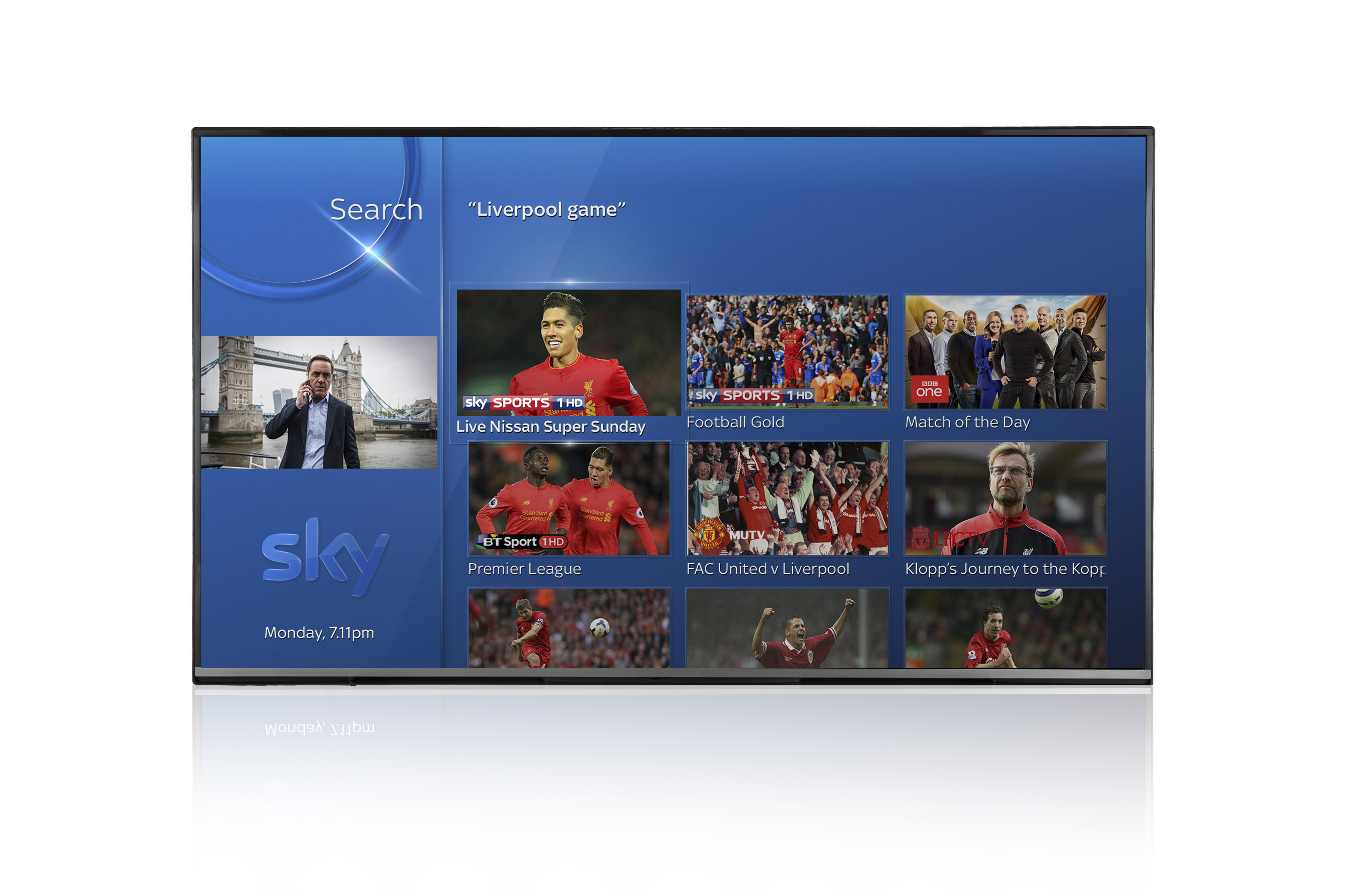 Most football fans these days support their teams from the very bottom of their armchair. Having paid their Sky and BT Sport subscriptions there's just not enough money left over to actually go to any games, which seems a little unfair when some of it goes towards Crystal Palace v Middlesbrough.
Say "Liverpool game" and the box will bring up any upcoming live matches, on-demand highlights and any relevant episodes of nostalgia shows such as Football Gold.
We tried it this morning with "Brighton game" and got offered highlights of the Seagulls' defeat to Leeds on Saturday and an EFL Cup game, plus Brighton Rock on the Sky Store and an episode of The Great Culture Quiz, so clearly some work is still needed.
You don't even need to know who's playing either. Just say: "live cricket on this weekend" and it'll show you everything that fits that description coming up that Saturday or Sunday.
4) Search by star rating
Nobody wants to watch a rubbish film. Not unless it's so bad it's good, like Soccer Dog: European Cup or Leprechaun In Da Hood – but you tend to need to go to Netflix for that kind of thing. Specify a movie genre and how many stars you're after – presumably four or five, who wants to watch a three-star film? – and Sky will show you the cream of its catalogue.
It also works by age rating, so you can make sure young Tarquin can only choose from films that won't corrupt his poor little 14-year-old mind.
5) Search by channel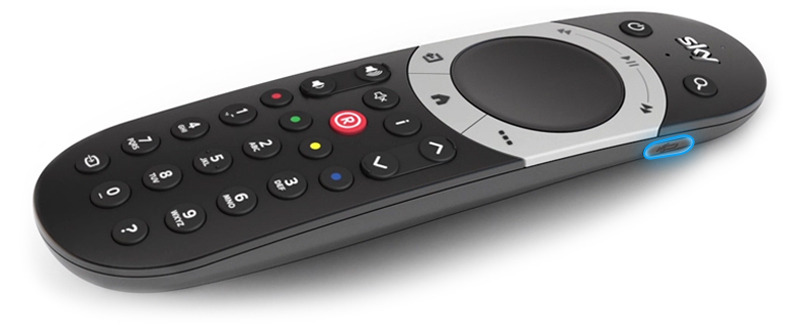 Let's be honest, most of the good stuff is on Sky Atlantic, so cut out the middle man by simply saying: "What's on Sky Atlantic now?" and it'll show you what's on that channel at that very second, or "What's on Sky Atlantic tonight?" to see what's coming up later.