iOS 16 tips and tricks: get more the latest iPhone software
How Apple's latest operating system - and its quite considerable stack of new features - can bring new life to your iPhone…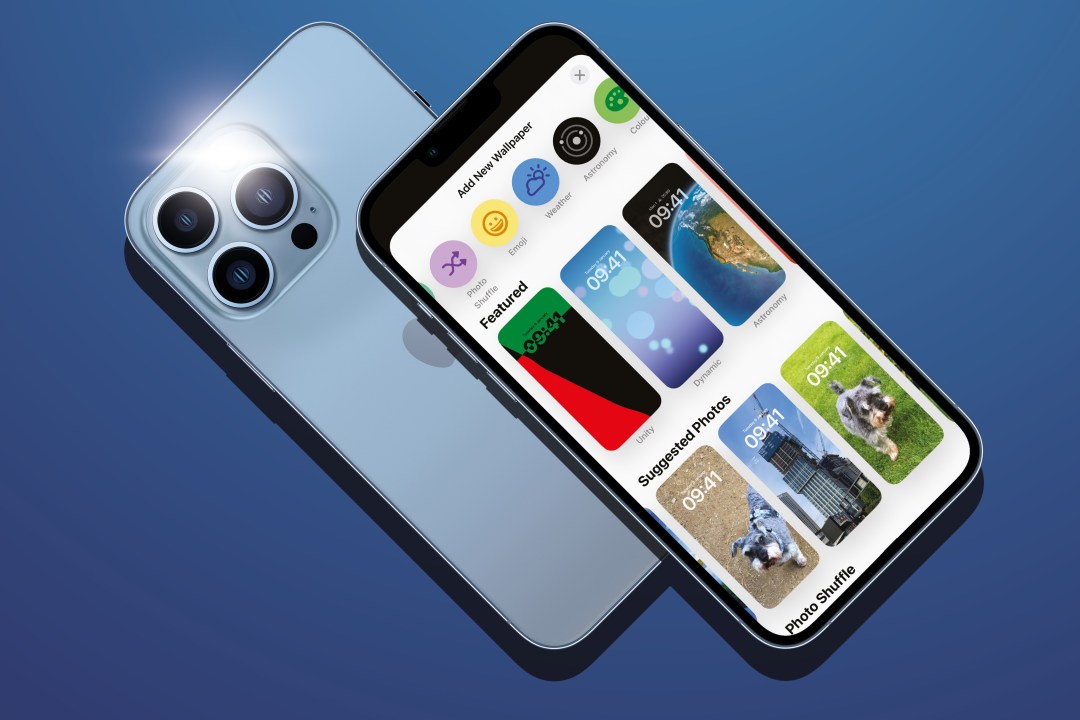 How sweet is iOS 16? Pretty sweet, with all its new features. We dig into the best bits to show us how Apple's latest operating system can bring new life to your iPhone…
Get started with iOS 16
Get your locks off
Borrowing a trick from the Apple Watch, iOS 16 lets you tap-hold a lock screen to add new ones and swap between them. Each lock screen can be customised – tap above and below the clock to add widgets that resemble Apple Watch complications. This is ideal for at-a-glance weather reports, alarms and more.
Find your Focus
In iOS 15, Apple moved beyond Do Not Disturb with the context-sensitive Focus; that system now goes deeper. Each lock screen can have a Focus attached, to help you quickly identify and switch setups. And Focus Filters in Settings let you filter inboxes, group Safari tabs and more, based on your selected Focus.
Share your snaps
In Settings > Photos > Shared Library, you can create an iCloud Shared Photo Library. This allows you to share an entire library, or photos based on people or dates, or just a manual selection of snaps, with up to five others. Be mindful that, if you set thisup, the library eats into your storage – but everyone can add, edit or delete images.
Perfect your setup
Spend some time in Settings to explore your new options. Notifications > Display As adjusts how lock screen notifications look; Sound & Haptics adds keyboard haptics; in Wi-Fi, you can copy and paste passwords; in Home Screen, you can toggle the search button; Game Centre has had a big profile redesign and Family Checklist outlines useful features.
Cover your privates
Apple continues to explore ways for people to protect their privacy. Under Privacy & Security > Safety Check in Settings, you can check which people and apps have access to your information and make adjustments or reset the lot. Lockdown Mode is more extreme: an aid in the unlikely event that you're targeted by a cyber attack.
Snap happier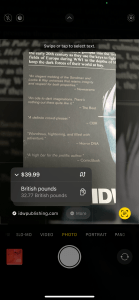 Bin duplicates
In Photos, tap Albums, scroll down and tap Duplicates within Utilities. Tap Merge in each case to combine the highest-quality image with the best data. Everything else will be dumped into Recently Deleted, freeing up iCloud storage.
Grab text
Live text now works with video, so you can extract words from still frames. It tries to provide actions based on selected content too; this feature can be twitchy, but when it works it gives you one-tap link buttons and inline currency conversion.
Send safer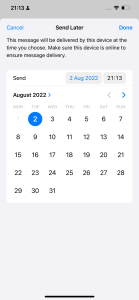 Manage mailings
Fire off an email and it'll now lurk for a time determined
in Settings. Tap Undo Send and it'll revert to a draft, or tap-hold the send arrow button to state when you'd like the email to go. (Your device must be on a network at that time.)
Remind yourself
When writing an email, tap the bell in the subject line to be notified when replies come in. For an existing message in your inbox, swipe it right, tap Later, and you can have your iPhone bug you to actually write a reply.
Pick prettier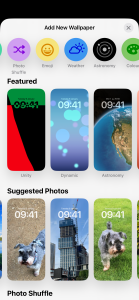 Choose wallpapers
Tap-hold a lock screen or go to Settings > Wallpaper and you can access the New Wallpaper gallery, which includes imagery based around emoji, weather conditions and astronomy, along with any suitable snaps you've shot yourself.
Alter images
If you use your own photos, pinch to crop, swipe to swap filters, and use the '…' menu to access a depth effect that makes the subject appear in front of the clock. You can also opt to blur your pic if it's used for home screens.
Select a font
Tap the clock and, for the first time, you can now choose a different font and colour. Drag the colour row to the left to access a full picker if Apple's swatch selections aren't doing it for you.
Uptown tap ranking
In Music, you can now tap the star on an artist page to improve recommendations. And the lock screen shows cover art and bigger playback controls. 
Live better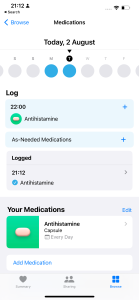 Log medications
Within the Health app, the Medications section (under Browse) allows you to define medications you take, when they should be taken, and whether you have taken them. Vital for lifesaving stuff, plus handy for not forgetting a daily antihistamine.
Share data
From that Medications tab, use the export button to save a PDF that can be emailed or printed. Under the Sharing tab, you can share specific data with someone – or ask a loved one to share with you, to help keep them safe.
Key iOS 16 app updates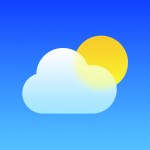 Weather
The Weather app looks much the same, but tap any module and you can now dig into details – for example, to view sunset times and averages, UV values throughout the day, and rain predictions across a week. The map's changed too, with fluid rainfall visuals ripped from Dark Sky.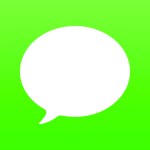 Messages
New collaboration features make sharing documents easy in Messages, but you'll be more interested in editing and deleting messages, or marking them as unread. Note: undo is limited to 15 minutes, editing retains a history, and neither is backwards-compatible.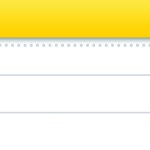 Notes
Quick Notes are now on iPhone, but adding one isn't the same as on iPad: you use Control Centre (after first adding Quick Note to it in Settings), the share sheet or the context menu after selecting text. Notes itself also gets handy date headers.