CES 2015: All the latest stories from the biggest tech and gadget show on Earth
Updated: The CES 2015 hub is officially open. Bring on the news onslaught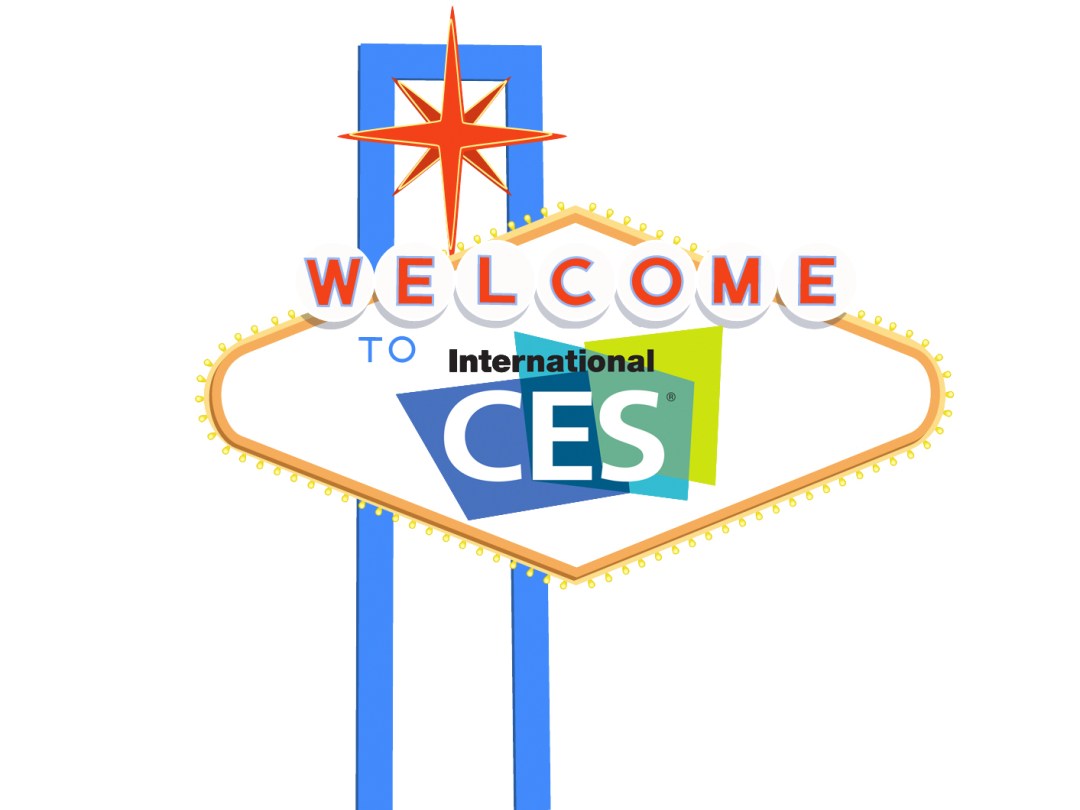 With CES 2015 now well underway, the Stuff team has been mainlining coffee, Red Bull, energy tablets and more in an attempt to keep up with all the developments in Las Vegas.
The Consumer Electronics Show is, after all, the world's biggest tech and gadget expo, and from 6th-9th January Sin City (and the sprawling Las Vegas Convention Center) becomes the venue for most of the world's electronics giants – as well as a host of startup hopefuls – to tease their finest upcoming products and services.
We're assembling all the highlights right here in this hub (scroll down to see the various sections), and also have a live blog (it's sitting right below this paragraph) which we'll be updating regularly. So don't forget to keep checking back in!
READ MORE: CES Wearable Tech Awards entries are open NOW
CES Unveiled
CES Unveiled is the opening press event of the show where brands big and small showcase a few key launches on trestle tables in a packed-out hotel function room.
Traditionally, it's where you'll find some of the quirkiest gadgets of the show, and this year was no different.
We braved the crowds in search of the most interesting new products – you can see what we found in the video above.
TVs
Television announcements and CES go hand-in-hand, and this year is no exception. Make no mistake: there are some exciting goggle-boxes being launched in Las Vegas right now.
Sony, for instance, has unveiled a trio of ultra-thin (4.9mm at their thinnest points), near-frameless 4K televisions: the XBR X900C (55in and 65in in size) and the XBR X910C (75in). These new models all come with the Android TV operating system, voice search via the remote and PlayStation Now, Sony's pretty astounding game-streaming service that lets you play PS3 games from the cloud. Sony also launched a handful of other, slightly less interesting 4K TVs, which you can read about in our full story.
LG has plenty to shout about too. The Korean company announced that it will introduce no fewer than seven OLED TVs (all 4K resolution, and ranging in size from 55in to 77in) in the coming year. Expect incredible detail and colour reproduction.
LG also spoke of partnerships with Netflix and GoPro: the former will stream 4K HDR content to LG smart TVs, while the latter is setting up a channel that will see 4K videos shot with the GoPro Hero4 Black available to stream. LG's webOS smart TV platform is also getting a major upgrade that'll see boot-up times reduced and new content channels appearing. Read our full story here.
LG's great Korean rival Samsung has, as usual, come out of the gates with a strong televisual showing at CES 2015. The company has introduced a new range of curved 4K TVs that it calls "SUHD", and claims that its contrast, brightness and colour performance will knock existing Samsung sets out of the park. SUHD TVs will offer a re-mastering engine that automatically adjusts brightness depending on the scene; nothing new there, we know – but Samsung claims it'll deliver darker blacks and 2.5 times the brightness of a conventional screen.

The TVs (of which there are nine models in total ranging from 48in to 88in) will be powered by Samsung's own Tizen operating system. Tizen is open source, meaning developers will be able to make their own smart TV apps. Read our full story on Samsung's new sets here.
All these 4K TV sets are very exciting, of course, but the problem of content remains: there just isn't enough 4K stuff around to watch. Panasonic is trying to remedy this, however: the company has taken the wraps off a prototype 4K Blu-ray player at CES and, while it's keeping its card close to its chest regarding specs, it has revealed that (like the LG sets mentioned above) it will support High Dynamic Range video quality. One issue Panasonic is facing – and perhaps this explains why the player is still a prototype – is that the Blu-ray Disc Association is yet to finalise the specifications of a 4K Blu-ray format.
One thing that should hopefully be finalised soon is what actually constitutes 4K or Ultra HD. The UHD Alliance, a collective of companies including LG, Samsung, Sony, Panasonic, Disney, Netflix, Dolby and more, is set to generate a set of standards in the months to come, so that consumers will know that what they're buying actually constitutes a "real" 4K product.
And it's not a TV per se, but HP's new 1080p Zvr Virtual Reality Display is one smart screen. Like any 3D screen, it lets you view stereoscopic 3D content through a pair of glasses, but here you can interact with on-screen objects using a stylus. HP also launched a range of 4K and 5K displays, intended for use as PC monitors.
Update 07/01/2015: Sharp clearly doesn't think 4K offers enough detail. The Japanese company has unveiled an 80in monster screen (due to go on sale later in 2015) that it claims is closer to "8K" quality – despite having the same resolution as most 4K TVs. The secret is in the sub-pixels, which Sharp says boosts the detail levels massively. Not impressed? Well, the company also showed off a prototype 85in TV with an actual native 8K resolution of 7680 x 4320. It says it's the first TV maker to comply with 8K test broadcasts, and hopes to sell its screen by 2016. Full story here.
Smartphones
With Mobile World Congress 2015 mere weeks away, it seems many smartphone makers are keeping their mobile powder dry during CES. However, there have been a few noteworthy announcements…
LG has officially launched the successor to its bendy G Flex smartphone. Yes, the company is bringing flexy back in the form of the G Flex 2, a curved phone with a 5.5in Plastic OLED screen. The G Flex 2's screen is sharper (1080p as opposed to 720p) and stronger than its predecessor's, and its self-healing rear has been improved so that minor scratches disappear in 10 seconds as opposed to three minutes.
Other improvements include a 13MP camera with LG's laser autofocus system and dual LED flash, as well as the new Qualcomm Snapdragon 810 64-bit processor, which sits alongside 3GB of RAM and either 16GB or 32GB of storage. The battery has a capacity of 3000mAh and is non-removable. Check out our hands-on review of the LG G Flex 2 here.
Asus, meanwhile, has launched two new smartphones. First up, the Asus Zenfone Zoom which, as its name suggests, is a photography-focussed (no pun intended) mobile with a 3x optical zoom (extremely rare on a phone) laser autofocus and optical image stabilisation. The rear camera has a 13MP sensor, the front-facer a 5MP sensor. There's a 5.5in full HD screen, Intel Atom processor and 3000mAh battery on board, and the Zenfone Zoom is expected in the second quarter of 2015, priced at around US$349 (£230).
The Asus Zenfone 2, meanwhile, runs a little cheaper at US$199 (£130), but despite its affordable price tag it's no slouch in the specs department: 5.5in full HD display, 64-bit Atom quad-core processor, 2GB of RAM, 13MP rear camera and 5MP front camera. Oh, and we've had hands-on time with it: check out our initial thoughts here.
READ MORE: Samsung Galaxy S6 preview
Stuff will be at CES in full force as usual, along with its all-new Wearable Tech Awards which will see ten winners showered with accolades on Stuff's International News Stage on 7 January.