Buying guide: the best smart speakers you can buy in 2018
No home is complete these days without an AI-infused speaker - but which one is right for you?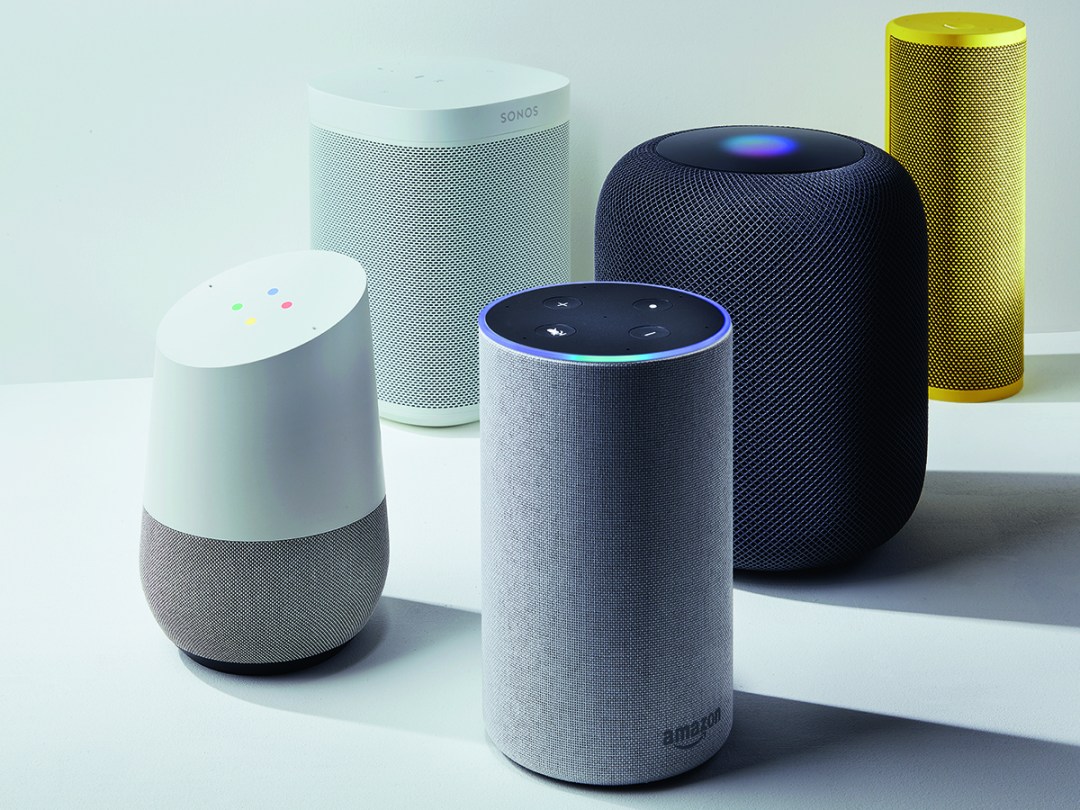 So you've decided it's time to find a partner and settle down. Good for you. The question is: who's the lucky AI assistant going to be?
Amazon's Echo is the obvious choice but with Alexa popping up in a load of other products you don't necessarily need to go with the original vessel, particularly when other brands offer more hi-fi nous – and that's what a speaker is all about, no?
Yes and no. Gone are the days when a speaker was purely for blasting out tunes; this voice-controlled bunch can control your smart home too. So which one should you take home to live with happily ever after? Sit back and let Stuff play smart assistant matchmaker.
How to buy a smart speaker
1. Sonos One (£199)
Stuff says ★★★★★
Pros: Sounds great | Best-in-class multiroom skills | Neat and tidy | Supports every streaming service under the sun (even Tidal)
Cons: Doesn't always hear you
Like Ross and Rachel before them, Alexa's hookup with Sonos was a will-they-won't-they? story for the ages and took almost as long to come about. Eventually, when the Sonos One arrived last Christmas, we could kind of see what the hold-up was. Making an amazing speaker was an easy job for the multiroom champs, but getting Amazon's voice assistant to dance along in time with the speaker… well, that wasn't such a simple task.
Several months later, the One is an altogether more well-rounded device than it was at launch. It now supports Spotify with voice controls, as well as Amazon Music and TuneIn Radio, and the Alexa-incurred hiccups we first encountered seem to have been fixed after a series of software updates. The only issue we've still got with our One? It's a little hard of hearing compared to Amazon's Echo. You'll often need to shout twice in the morning to turn your alarm off.
But the trade-off for such bleary-eyed hollering is a truly excellent wireless speaker. Given the One is a carbon copy of the already brilliant Play:1 with a fresh paint job and the same internal driver configuration, that's no surprise at all. Still, alongside the HomePod, Sonos's Alexa-powered speaker remains a class apart from the competition – and won't force you to commit to Apple's ecosystem 'til death do you part. Now that's a romance we can totally get behind.
2. Apple HomePod (£319)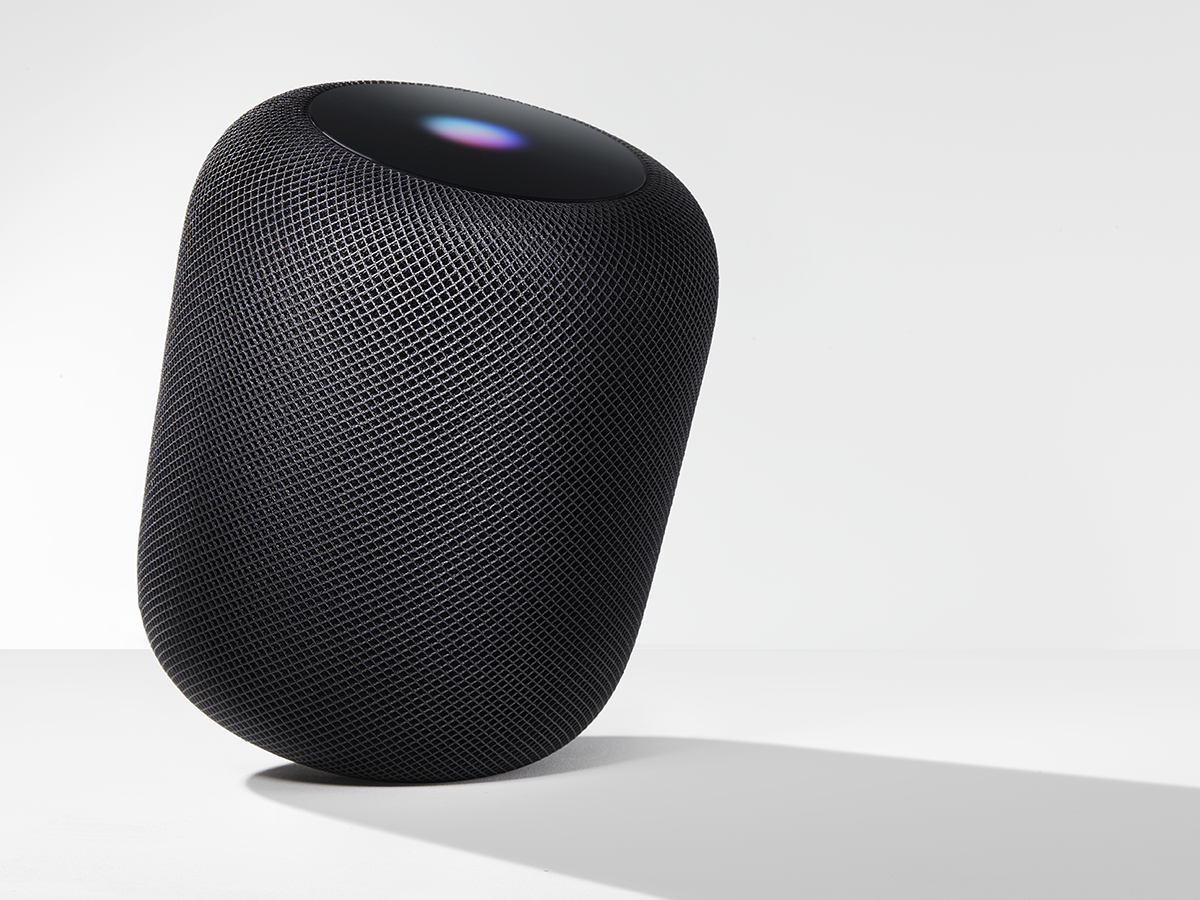 Stuff says ★★★★
Pros: Big, room-filling sound | Excellent voice recognition | Looks great
Cons: Not the smartest | Works best with an Apple Music subscription | Expensive
Buy the Apple HomePod from Apple
If the iPod was the gadget that kickstarted Apple's revival, then the HomePod is meant to cement its all-conquering status. From headphones to watches and now smart speakers, no stone has been left unturned in its quest to slap its logo on every product you might use your iPhone with.
This mission for assimilation seems to have reached its zenith with a device that's allergic to Android handsets, practically demands an Apple Music subscription and can't yet deliver multiroom sound. As such, the HomePod carries an air of exclusivity that's akin to an old gentlemen's club: you're probably not invited and, if so, that's no big deal.
But it's different if you're an iPhone owner with an Apple Music subscription. Then you have a ticket to the best-sounding smart speaker money can buy. From Babymetal to Schubert's Symphony No. 8, the HomePod does a great job no matter what genre you throw at it. If music is your priority when it comes to a speaker's performance – and you're not subscribed to Spotify – then we've got no qualms about recommending it over anything else we've tested here.
It's on the 'smart' side of things that the HomePod falls short, as Siri lacks the knowhow and depth of talent that you'll find with Alexa. Given how reluctant Apple's been to get on with other brands, we've no reason to think this will change. And so Apple's new speaker is more brawn than brains.
3. UE Blast (£130)
Stuff says ★★★★
Pros: Portable | Waterproof | Very loud
Cons: Doesn't currently support Spotify | Loses clarity at high volume
Buy the UE Blast from John Lewis
If it were a boy band we were judging, the UE Blast would be the 'quirky one' who stands at the back of the videos and goes on to have the solo career everyone else wanted. It's far from the best speaker here, but that's no deal-breaker when you consider its portable charm.
Whether you're after a talkative travel companion or don't want a speaker cluttering up your kitchen all the time, the Blast fits in and around your plans rather than standing in place waiting for instruction – especially since it supports wireless charging with the optional PowerUp pad. You can hurl the thing in your nearest rucksack without needing to rip out any cables first, and switch it on once you're ready to dip into its 12-hour battery life. For that reason, you could happily use a Blast alongside one of the more ritzy Echos (like the screen-toting Spot) with one sitting at your bedside and the other taking flight whenever you fancy.
Since the Blast doesn't play well with the intricacies of hotel Wi-Fi networking, it tends to revert to standard speaker form once you're away from home. And then you're just as well served by the cheaper Wonderboom. Even if Alexa proves an awkward globetrotter, the Blast's rock-solid fundamentals ensure you'll still have a speaker with plenty of oomph to hand on your travels. Just be sure the volume's not still amped up if you're using it as a makeshift alarm clock.
4. Amazon Echo (2nd Gen) (£90)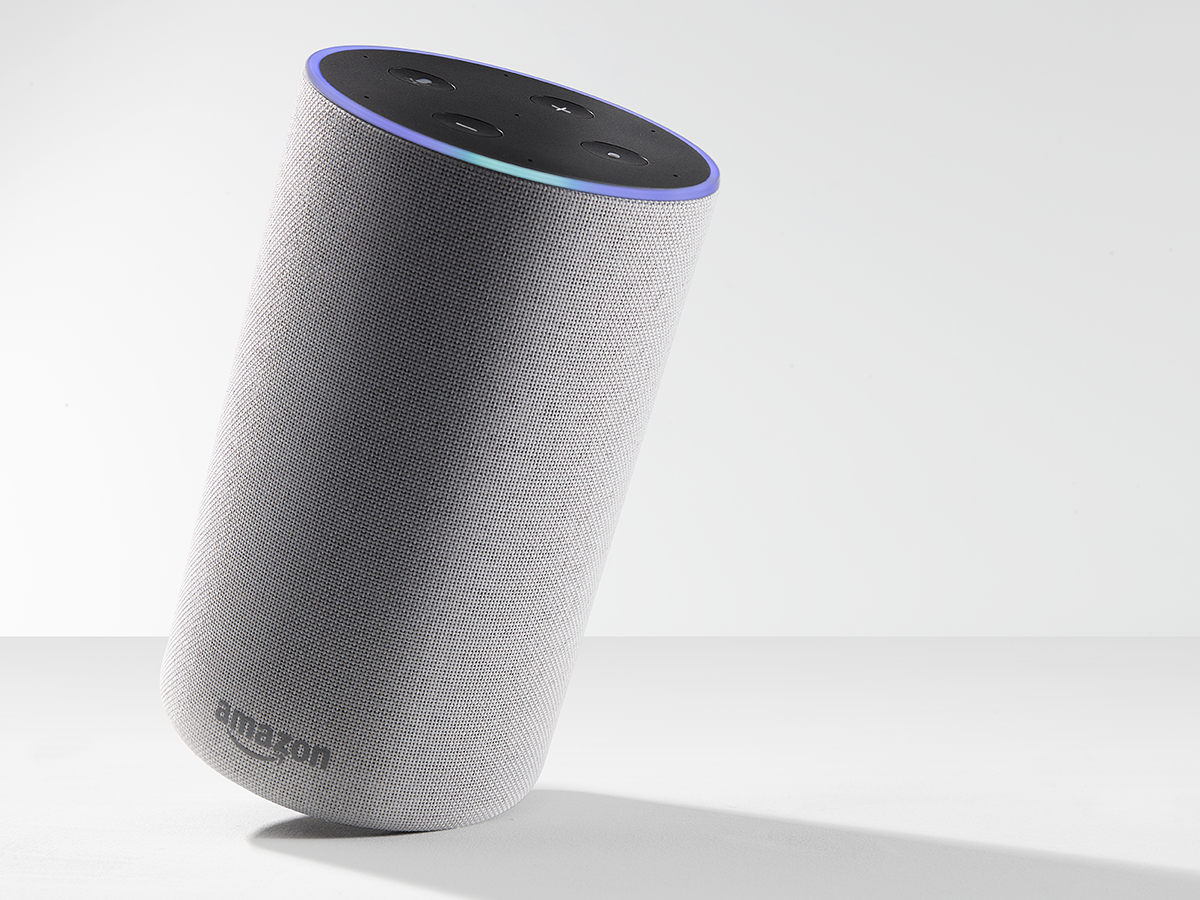 Stuff says ★★★★
Pros: Excellent voice recognition | Great price | Broad smart home support
Cons: Bass could be better | Slightly over-complicated app
Buy the Amazon Echo (2nd Gen) from Amazon
Just as Google wants its Android operating system plastered across every smartphone going, Alexa's rate of multiplication is starting to put even bunny rabbits to shame. But while there's been a veritable jamboree of speakers featuring Amazon's voice assistant in the last year or so, very few of them come close to the Echo itself. What's so good about the second incarnation of this all-conquering tube? In a word, affordability.
Pick the right moment and you can get an Echo for roughly half the price of a Google Home, and even at full whack you'll have to spend almost four times as much to get hold of Apple's HomePod. This makes it a perfect companion for commitment-phobes who aren't quite sure how far they want to kit out their smart home, but like the idea of having an AI multitasker for company in the kitchen – even if they might not quite know everything that it's capable of.
What really makes the Echo such a great vessel for Alexa is that it works almost all the time. A new seven-microphone setup means it's rarely hard of hearing, there are free skills for everything from checking train times to ordering a takeaway, and almost every new piece of brainiac home tech works with it straight out of the box. Sure, the £40 Echo Dot remains our favourite budget speaker, but for those wanting a little more audio oomph this is the Echo to go for.
5. Google Home (£129)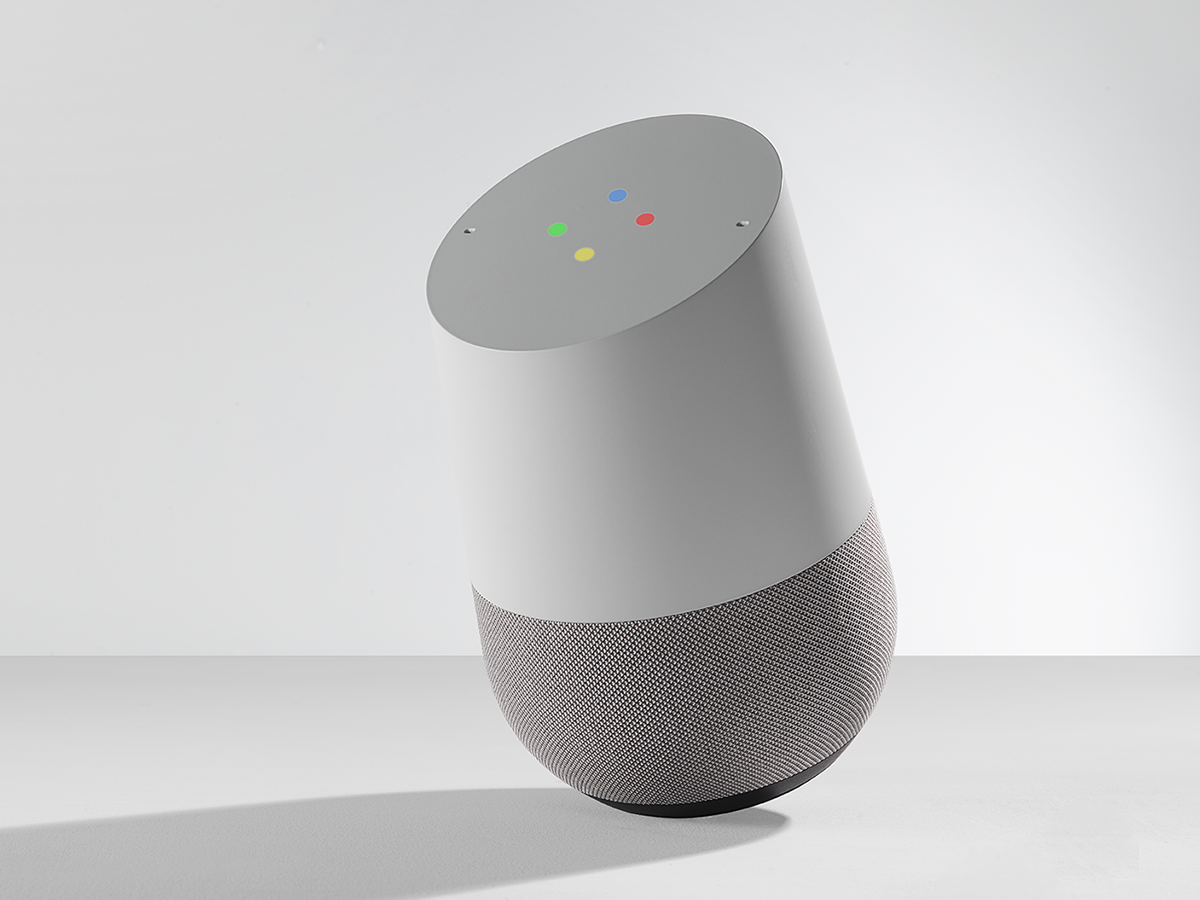 Stuff says ★★★
Pros: Excellent voice assistance | Smart design | Chromecast support
Cons: Showing its age | Sound quality could be better
Buy the Google Home from Google
Google's Home is in a tough spot right now. In and of itself it's a fine smart speaker, but it doesn't do anything better than all of the competition here. And that makes it hard to recommend to anyone who isn't already committed to Google's ecosystem.
Having launched way back in November 2016, this turn of events for the Home is hardly surprising, but it does point to a curious future for Google's original smart speaker. Should it chase sound quality à la Sonos One, which will also support Google Assistant soon, or cut a few corners to match the Amazon Echo on price? Right now, it's doing neither – and that means you're getting a great voice assistant wrapped inside a so-so package, which is hardly the most compelling prospect.
Looking on the bright side of things, the Home is a product with a barrelful of potential and it has got a lot better since launching, especially in terms of the services and smart home products it supports. In a straight three-way face-off with Alexa and Siri, we'd probably give Google Assistant the edge. So with a bit of added musical finesse, the Home could take a real leap forwards in our estimation and do our Spotify playlists proud.
For the moment, the Home sits at the bottom of Google's roster of smart speakers behind both the cheap Home Mini and the monolithic Home Max. Here's hoping it makes the step up soon.