Buying guide: The best 4K TVs you can buy in 2017
Looking for the best 4K TV to suit your budget? This selection of our favourites should help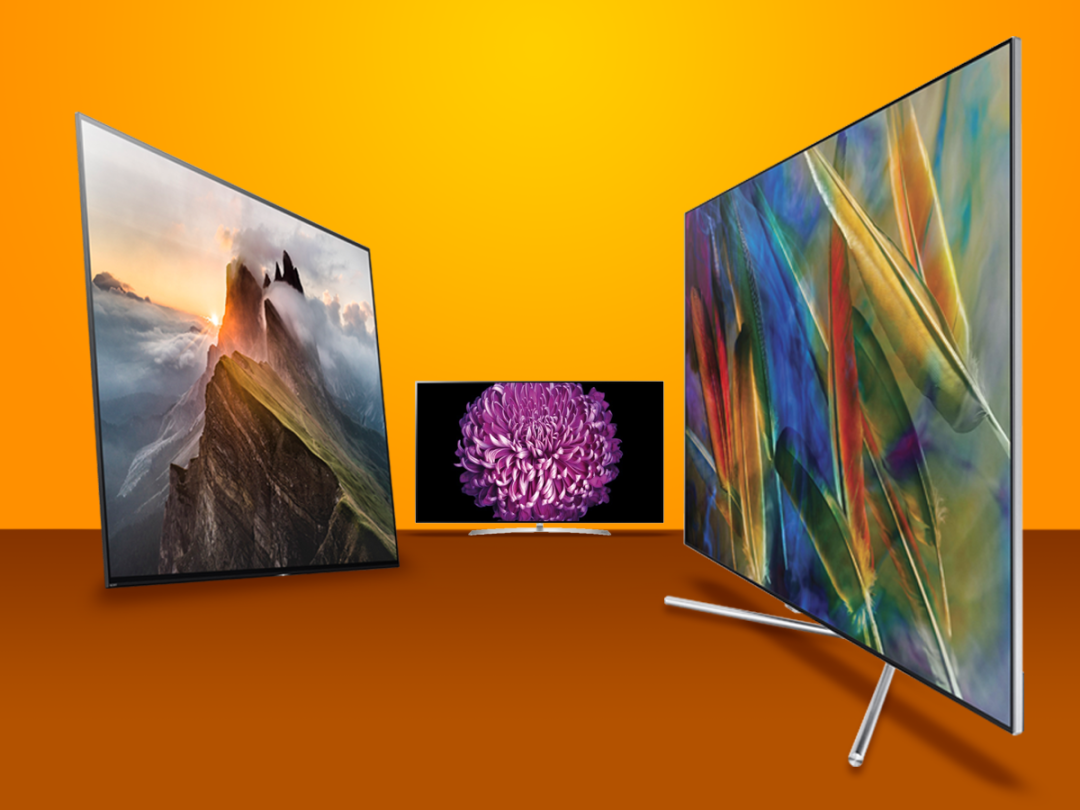 After years of building momentum, the 4K TV revolution is finally happening – and if you're thinking it's about time you got on board, you'd be right.
Not long ago you needed to have very deep pockets to buy any 4K telly at all. And if you wanted to get the absolute best, you'd need to be a Premier League footballer or hedge fund boss. That's no longer the case, though. Flagship prices are dropping quicker than the post-Brexit pound, and the mid-range is now home to great sets that won't leave you on the wrong side of your bank manager.
We've pulled together our pick of the best 4K TVs we've seen this year, from budget to pricey, large to small. You'd better get that Netflix subscription upgraded in anticipation.
How to buy a 4K TV
When buying a 4K TV, there are four main things you'll need to consider…
1. Choose your screen size
People buy bigger sets than they ever used to, with the biggest growth in TV sales coming in 55in screen sizes and above. That's for two reasons – not only are they cheaper than they were a few years ago, but the extra resolution means recommended viewing distances aren't as crucial, as you can sit closer without seeing flaws in the picture.
Have a think about the size of your room and what will work best. Even though it can be tempting to go for the biggest on offer, you might get a better fit for your room with a smaller screen – and spend less in the process.
2. What specs should you look out for?
To get the best from your 4K screen, the best thing to do is look out for a few recommended specs as outlined by the UHD Alliance, creators of the UHD Premium standard.
These include 10-bit colour depth, HDR support and either a 1000-nit peak brightness and 0.05-nit black level for LCD TVs, or 540-nit peak brightness and 0.0005-nit black level for OLEDS.
If that all looks like gobbledygook to you, just look out for the UHD Premium logo on TVs from the likes of Panasonic, Samsung, Philips and LG. Sony doesn't use that logo, annoyingly, but does have TVs that hit the mark – you'll just need to read their spec sheets instead.
3. How much shout I spend?
Ultimately – and somewhat unsurprisingly – it's the televisions at the top of the ranges that tend to offer the best 4K HDR results, while the cheaper sets do make a few compromises.
It's usually panel brightness that takes the first hit on more affordable sets, and while it won't affect the quality of your 4K images, it will have an impact on HDR performance. If that's a worry for you, you might want to consider dropping the screen size for a better-spec'd telly at your budget.
Of course, very cheap TVs are likely to take a hit on picture quality too, so be sure you're hitting the right balance of budget vs performance to make your 4K-telly-buying worthwhile.
4. Should you go OLED?
With OLED screens arriving from Sony, Panasonic, LG and Philips in 2017, is now the time to invest in OLED over the long-established LCD?
That depends. While OLED has dropped considerably in price over the last few years, it is still reserved for the pricier end of the market, so your budget will have a lot to do with it.
If it falls within your spend, it's tempting. OLED screens are gorgeously slim, with much deeper blacks than LCD, better viewing angles and improved refresh rates. That said, LCD bests OLED for screen brightness as well as price-per-inch, so you'll likely get a bigger screen for less with LCD.
1) Sony Bravia KD-55A1 (£2799)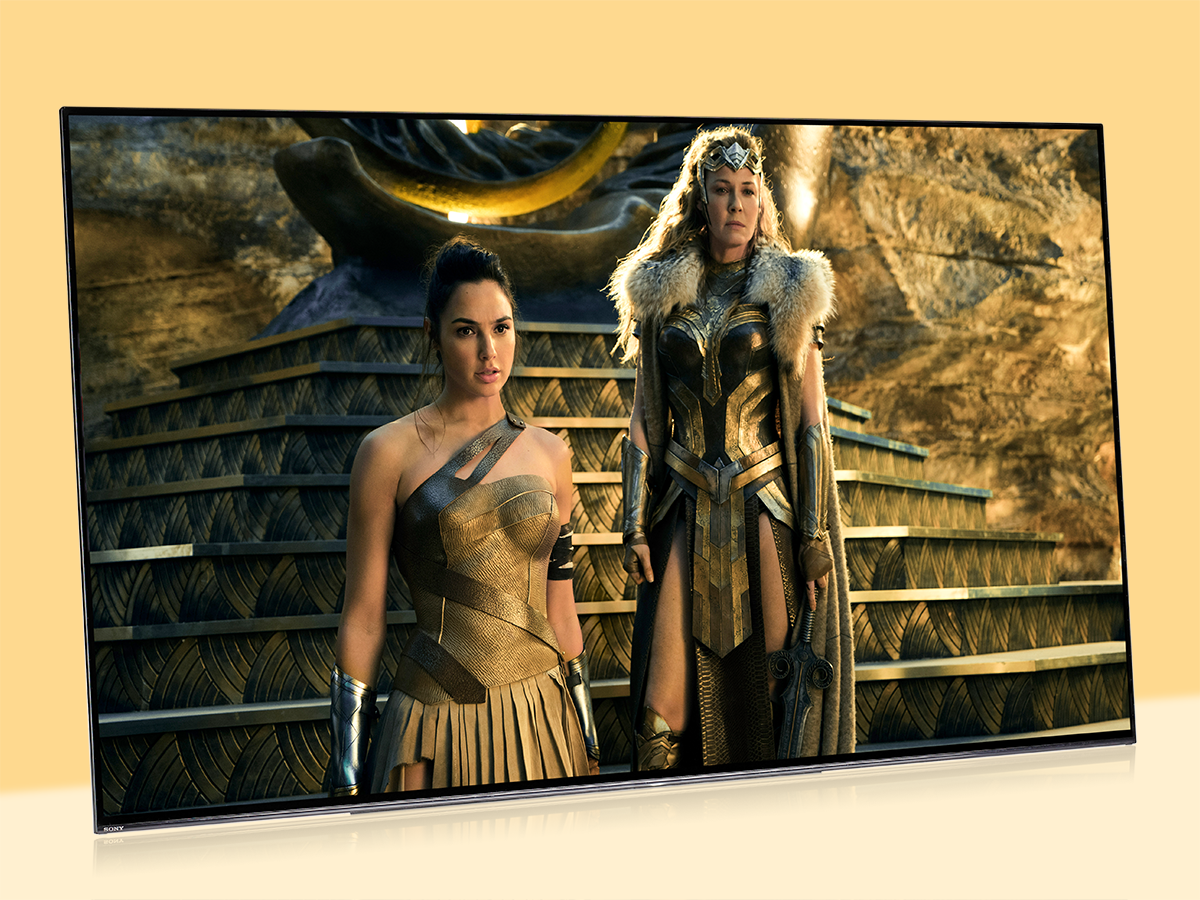 Stuff says ✭✭✭✭✭
PROS: Stunning picture performance | Clever and decent TV sound | Wide viewing angles | Striking design
CONS: Design requires a very wide TV rack to support it
Buy the Sony KD-55A1 here from Currys PC World
Sony's first OLED is an absolute corker of a telly, and offers one of the best pictures we've seen all year. Colours are rich but subtle, detail is second-to-none and contrast performance is outstanding. HDR content looks superb too and Sony's Motionflow processing keeps any motion niggles at bay.
It's even clever with sound, using new technology that resonates sound through the screen itself, to great effect. Its kick-stand design is a bit of a pain to accommodate though, as you'll need a rack the whole size of the TV.
2) LG OLED55C7 / OLED55B7 (£1699)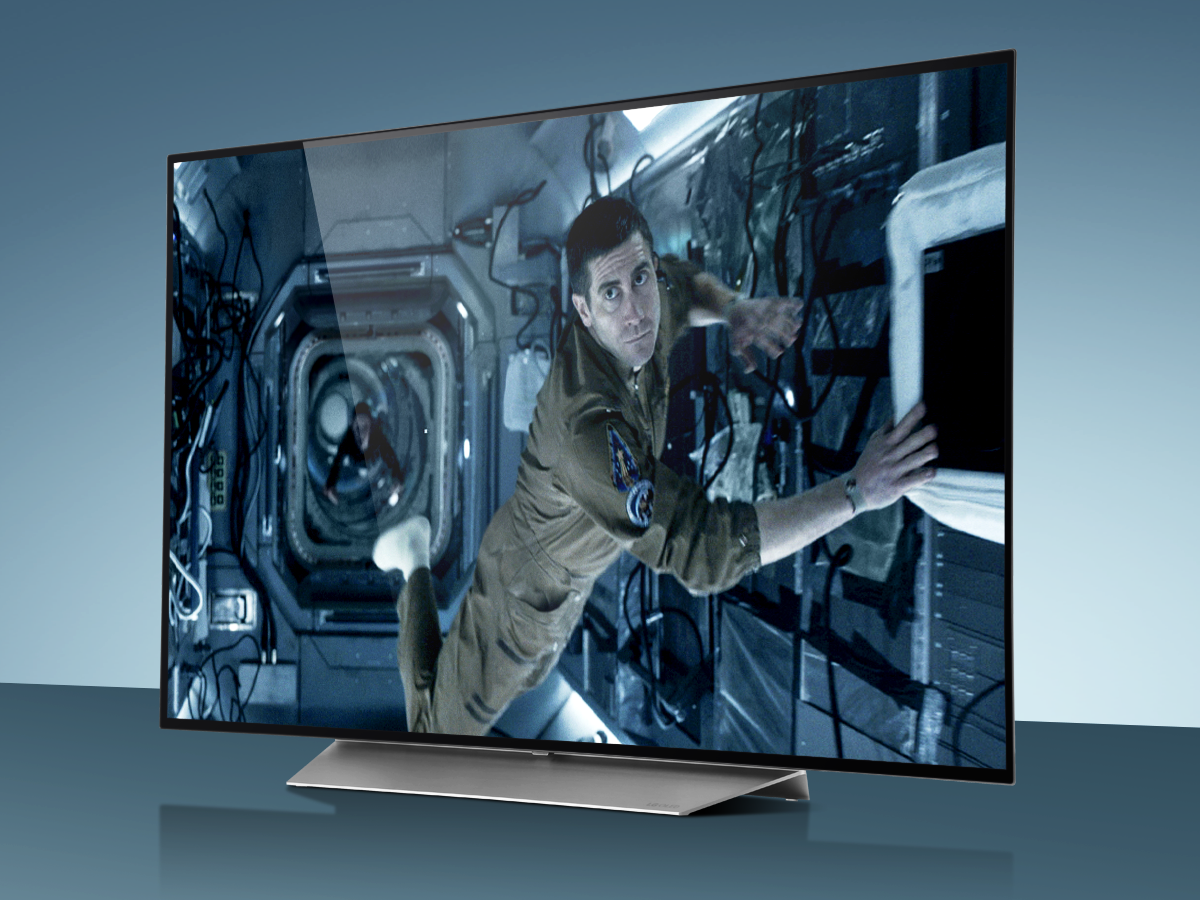 Stuff says ✭✭✭✭✭
PROS: Outstanding picture quality | Simple, minimalist design | Sound is surprisingly ok
CONS: Little of note
Buy the LG OLED55C7V here from Currys PC World
We reckon the OLED55C7 (and therefore the OLED55B7 – they're the same telly with a different stand) is the pick of LG's 2017 OLED range. It's the most affordable model of the range and yet offers exactly the same picture experience as the top-of-the-range W7 at £7000.
In fact the only real difference between the C7 and the pricier E7 and G7 is how they handle sound, and despite a passable performance here, we'd still recommend an audio upgrade whichever model you buy. Its picture is crisp, subtle and insightful with superb contrast levels and excellent colour handling. Of course if you can afford the W7 'Wallpaper TV' then you should probably go for that based purely on how amazingly futuristic it is – but only if you're really rich.
3) Sony KD-49XE9005 (£1199)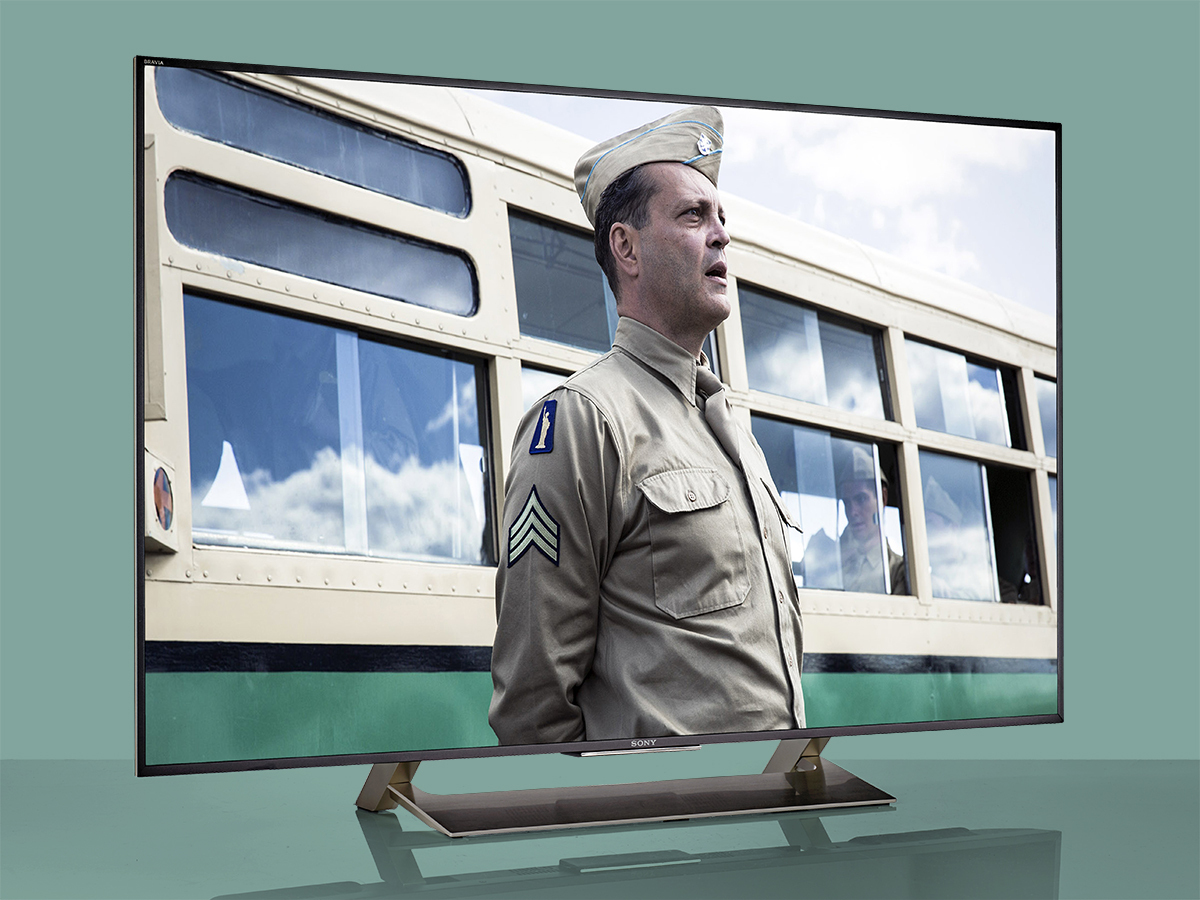 Stuff says ✭✭✭✭✭
PROS: Great picture quality | Strong upscaling capabilities | Decent sound
CONS: Android TV is sluggish
Buy the Sony Bravia KD-49XE9005 here from Currys PC World (UK)
If your 4K budget is more mid-range than flagship, there are actually a refreshing number of good options this year, with the Sony Bravia KD-49XE9005 being one of the best.
Given the best content, the XE9005 looks superb, with 4K telly demonstrating excellent detail levels, great colour handling and impressive contrast. Even HD material comes close thanks to the XE9005's superb built-in upscaler, and the TV sound isn't bad either, making this a pretty compelling option at the sub-£1500 mark.
4) Samsung UE40MU6400 (£468.89)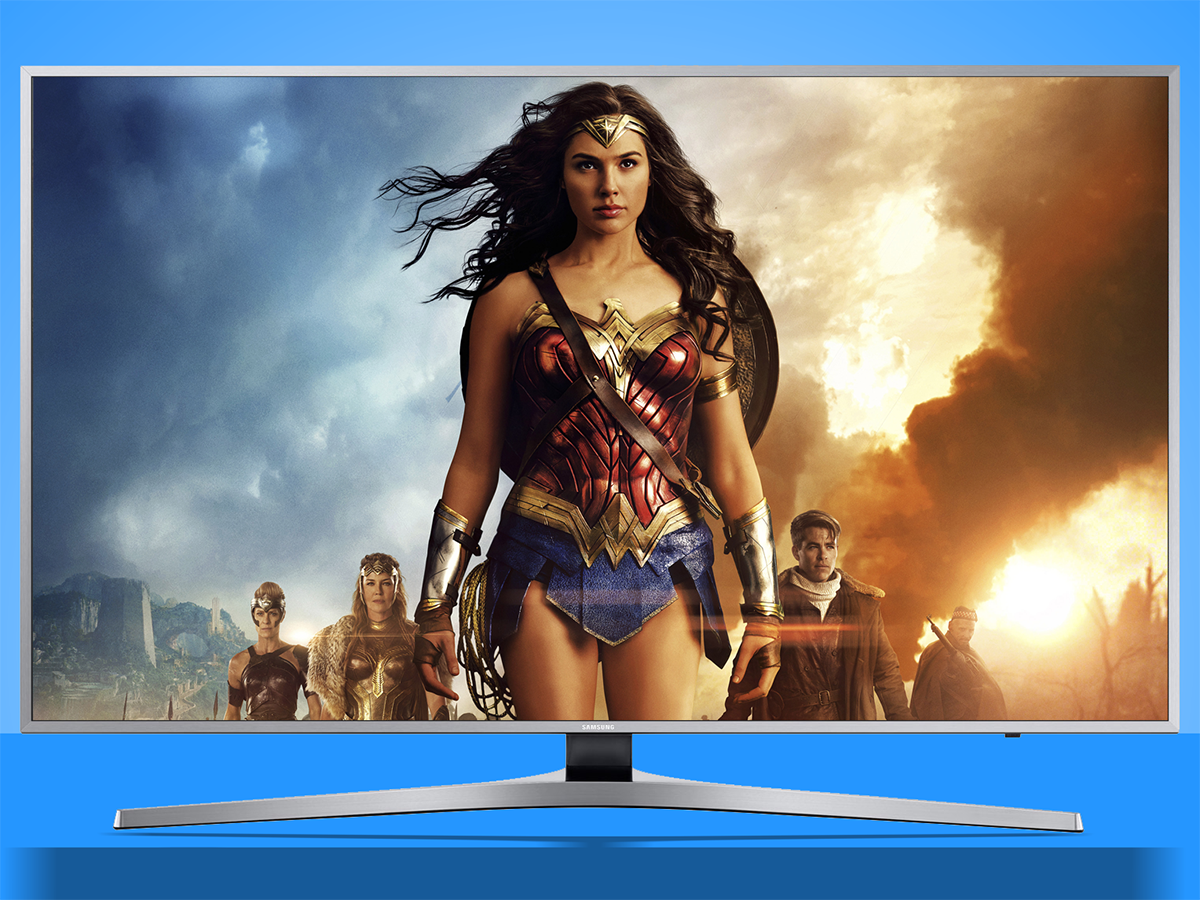 Stuff says ✭✭✭✭✭
PROS: Crisp, detailed picture | Natural colour balance | Excellent value
CONS: HDR performance is lacking compared to pricier models
Buy the Samsung MU6400 here from Amazon (UK)
If you're looking for a more compact 4K TV for a second room or smaller lounge, the Samsung UE40MU6400 is an excellent place to start. Colours are natural and well balanced, and there's loads of detail alongside sharp, defined edges. It even does a decent job with contrast for its level, with good black detail.
Where it struggles a little is HDR, due to its restricted peak brightness. At just £500 though, it's an expected compromise and doesn't take anything away from its excellent 4K picture.
5) Samsung QE55Q7F (£1699)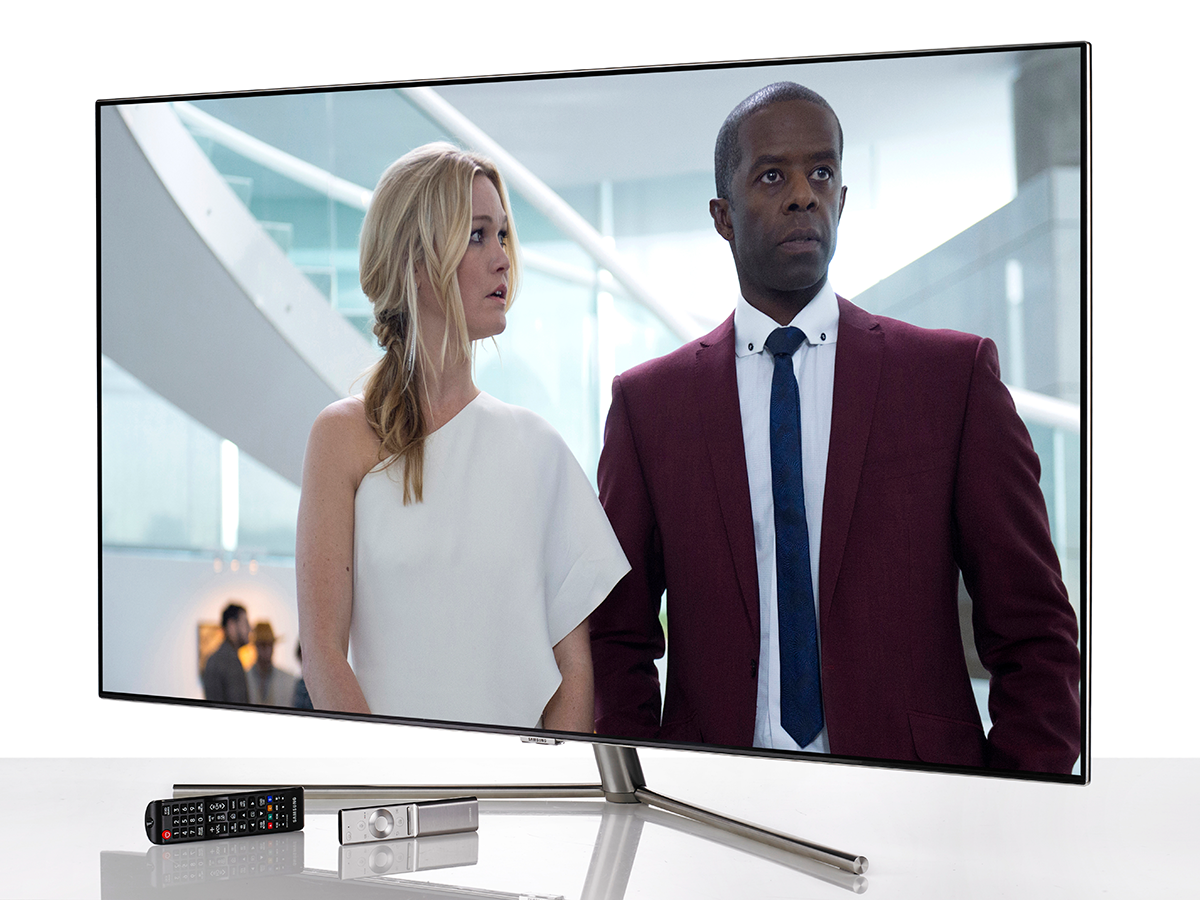 Stuff says ✭✭✭✭✭
PROS: Bright, vibrant picture | Crisp and detailed | Superb smart TV interface
CONS: Slightly narrow viewing angles | Forgoes black level for brightness | Motion processing not as natural as some
Buy the Samsung QE55Q7F here from Currys PC World (UK) | Best Buy (USA)
The Samsung QE55Q7F is the entry-level TV from Samsung's flagship QLED range, and its performance proves there's plenty of life left in LCD yet. For all of OLED's subtlety and brilliant deep blacks, the Q7F responds with unrivalled brightness, creating an engaging, punchy picture that's dynamic, sharp and exciting to watch.
It doesn't drop the ball on detail either, with plenty of insight and crisp outline definition – we'd just like slightly wider viewing angles so everyone gets the same great experience as those in the centre spot.
Read the full Samsung QE55Q7F review (or the Samsung QE49Q7F for something smaller)
6) LG OLED65E7V (£4000)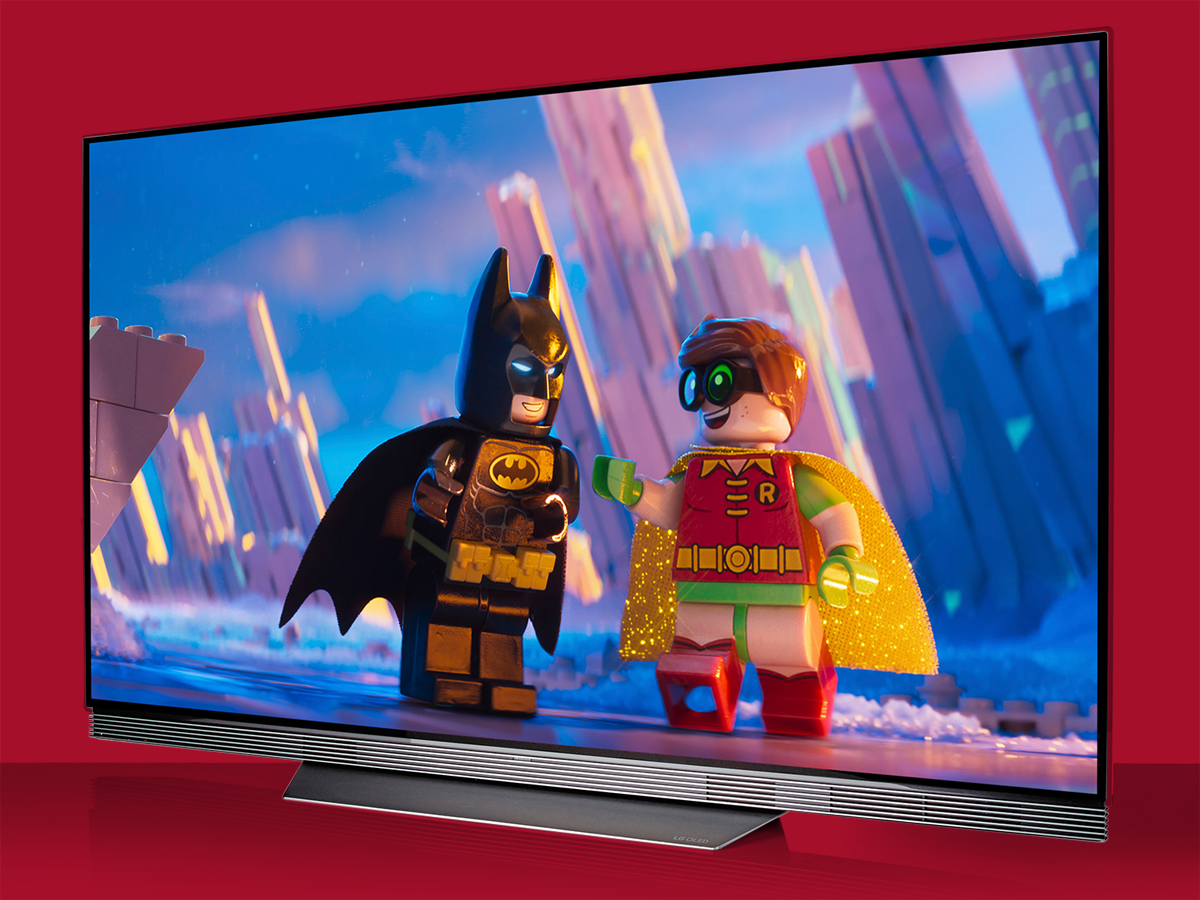 Stuff says ✭✭✭✭✭
PROS: Excellent OLED picture quality | Stunning slimline design | Built-in soundbar is good
CONS: Pricey
Buy the LG OLED65E7V TV here from Currys PC World
Ok, we know we said the B7/C7 were the pick of the LG OLED bunch this year, but if you've got the cash to spend on a premium 65in telly, LG's stunning E7 has to be in the running. Its picture is every bit as brilliant as its sibling, with subtle colours, the deepest of blacks and a handle on contrast that makes for an outstanding HDR performance.
The difference here is that there's a soundbar built into the stand, whcih creates a more spacious, clear and solid sound that a TV alone can muster (though you'd probably still want to consider an upgrade at some point).
7) Samsung UE55MU8000 (£1250)
Stuff says ✭✭✭✭✭
PROS: Sharp, detailed picture | Bold but believable colour palette | Great smart TV system
CONS: Viewing angles are tight | Sound lacks dynamics
Buy the Samsung UE55MU8000 here from Currys PC World (UK) | Best Buy (USA)
The Samsung UE55MU8000 has to be the best value TV we've seen this year, offering a superb performance on a big screen at a reasonable price.
With a punchy, detailed picture, great contrast handling and a well-considered colour palette, the UE55MU8000 throws up very little to complain about. It might not be as bright as pricier sets, but it still does a great job with HDR content, and upscales full HD material very well too.
8. Panasonic TX-55EZ952B (£2000)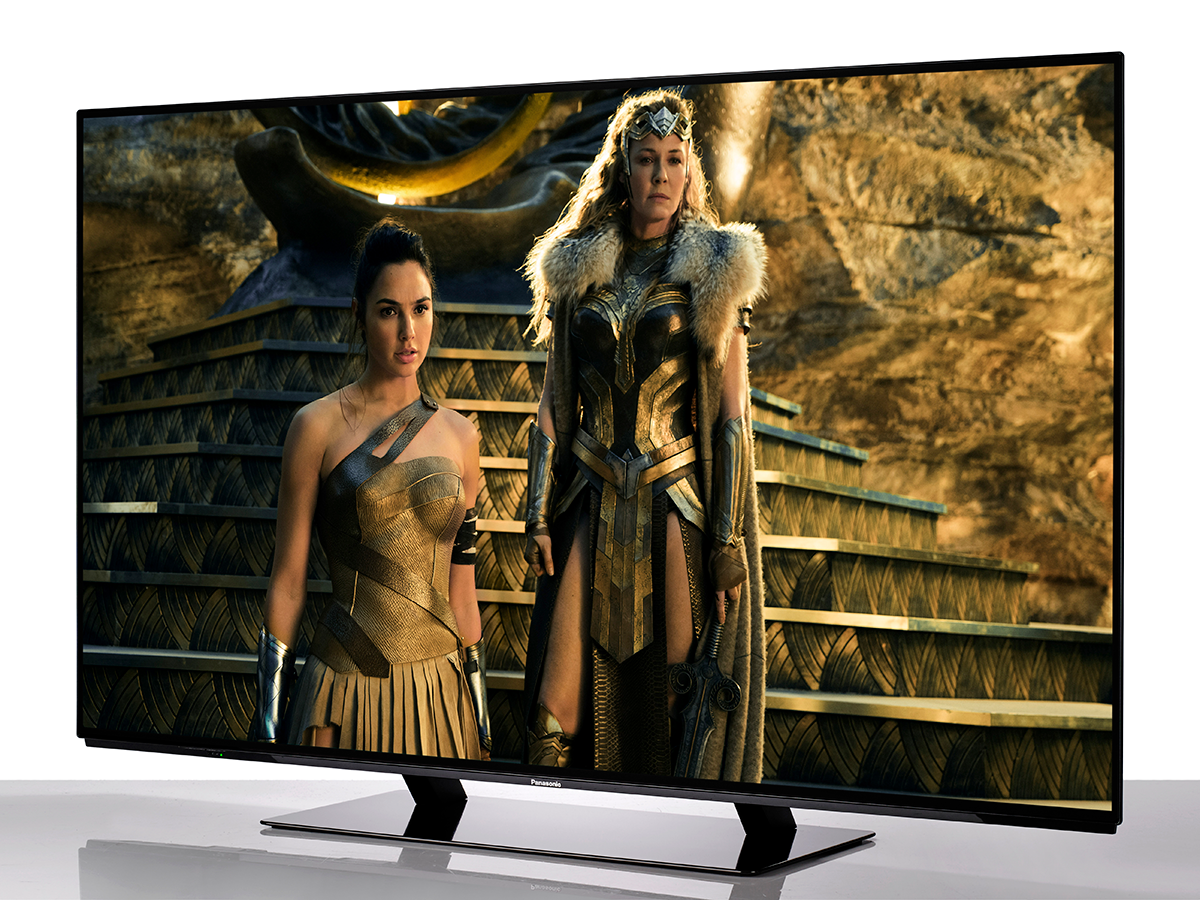 Stuff says ✭✭✭✭✩
PROS: Detailed, natural picture | Deep blacks | Excellent upscaler for HD content
CONS: HDR content struggles
Buy the Panasonic TX-55EZ952B here from Currys PC World (UK)
The EZ952 is Panasonic's cheapest OLED this year, and despite its £2000 price tag, represents pretty good value considering how close it comes in performance to the flagship EZ1002.
With extensive picture-tweaking controls, it's great for enthusiasts who like to tinker, but its balanced colour palette and insightful picture are obvious right out of the box. HDR performance isn't as punchy as we've seen elsewhere though, with a more natural approach that means it loses some of the impact.