Band over fist: the best smartwatch straps for Apple Watch, WearOS and more
Ready for your wrist assessment?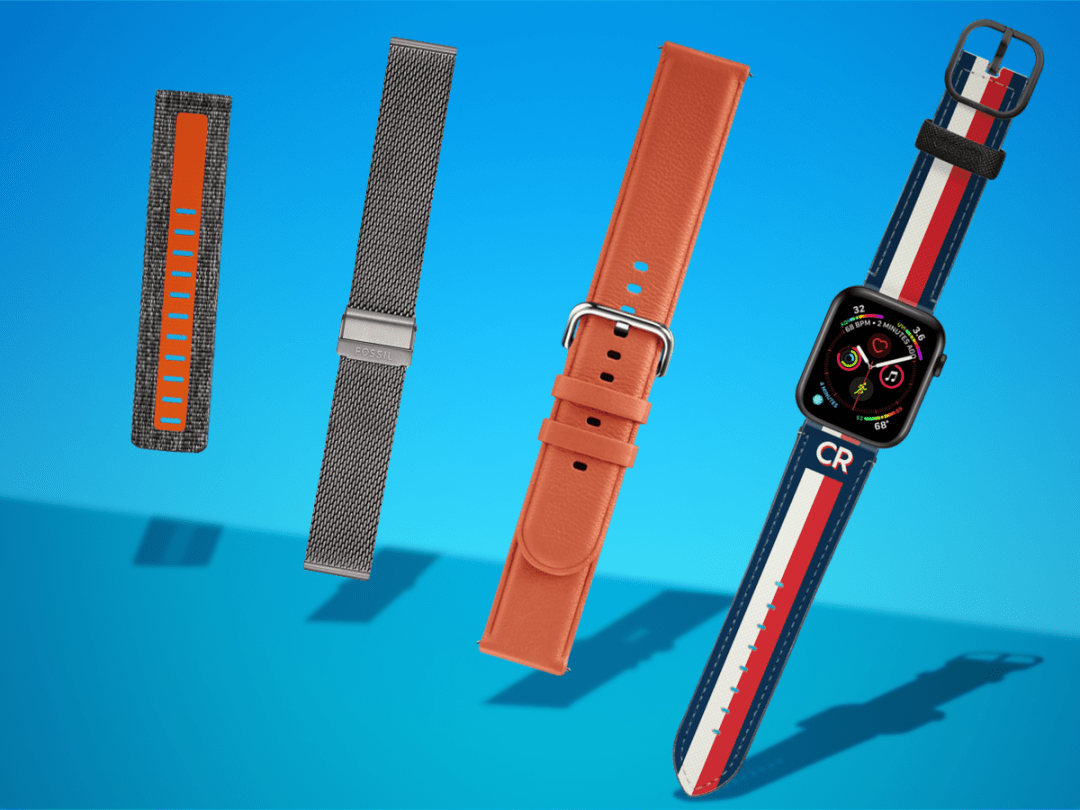 A good pair of trousers, they say, should fit without a belt. The same does not apply to smartwatches: without straps, you face a constant struggle to keep those clever discs on your wrist.
Suffering from attachment issues? Whether you're not a fan of your current band or want a second strap to switch things up, there's no shortage of hoops, loops and ribbons to wrap below your palm.
Be it Apple Watch, Ticwatch or Fitbit, we've been to band camp to find nine of the slickest, sturdiest and most stylish straps to fit every ticker. Talk about wrist management.
Buying tips
Material world
Pick a strap to match your lifestyle. Silicone is swell for sweaty gym sessions, while nylon bands promise rugged comfort. Metal is strong and stylish, while chic leather goes well with anything – except a swimsuit.
Fit rate
Some smartwatches use proprietary fittings, so you won't find a one-fit wonder. That said, many mainstream tickers accept standard-width straps – usually 20mm or 22mm – with quick-release pins for simpler switching.
Wrist analysis
All wrists are different and most straps ship in varying lengths. Don't restrict your circulation: use a piece of string or tailor's tape to check your circumference before picking a size to suit.
Buckle up
Choosing between clasps, buckles and loops isn't merely a matter of preference. If you rest your wrist on a desk all day, go for a closure that's comfortable to lean on and won't scratch a laptop.
The half-price hide: Mobvoi Ticwatch Leather Band (£15)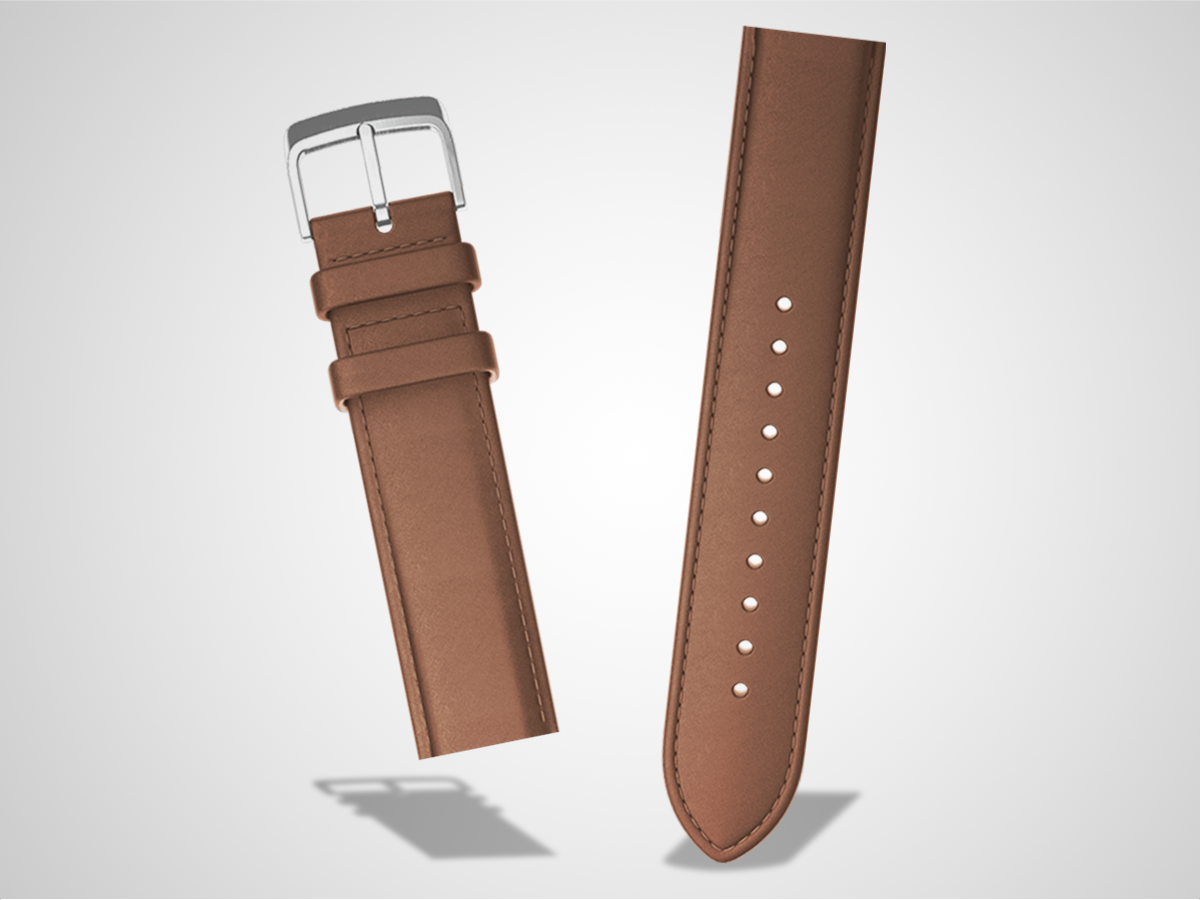 You know how Mobvoi makes WearOS smartwatches which nail the essentials without costing the earth? Turns out it does simple bands to match. Take this leather loop: attached to your Ticwatch, it's sure to impress boardrooms and bank managers alike, offering luxury looks with a pocket-money price tag. What brand envy?
The stainless strip: Fossil Smoke Steel Mesh Bracelet (£49)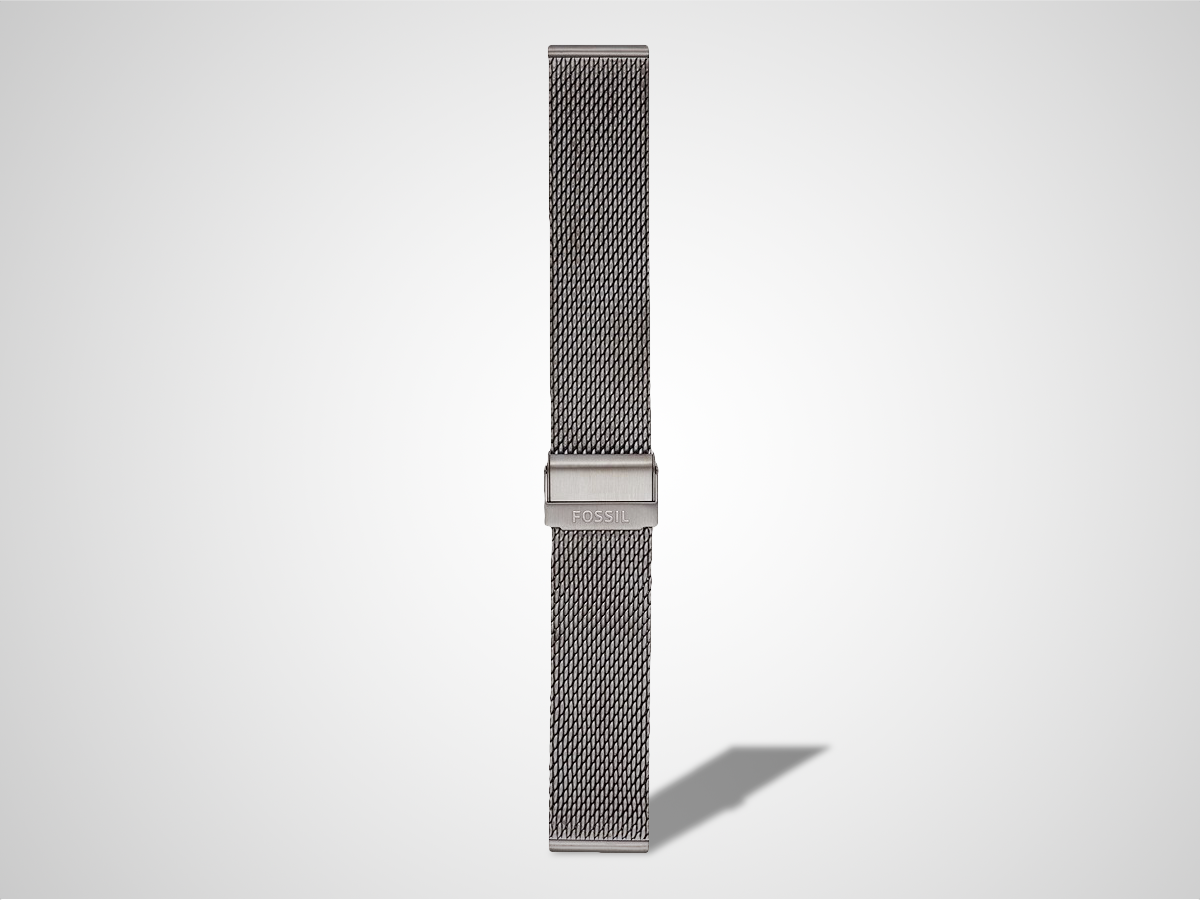 Want the best Wi-Fi coverage for your apartment? You need a mesh network. Want the best wrist coverage in your department? You need this mesh bracelet. Crafted from stunning stainless steel and equipped with a shiny but subtle buckle, pair it with a Fossil Gen 5 for one of the best-looking smartwatch ensembles around.
The rugged ribbon: Suunto Explore 1 (£45)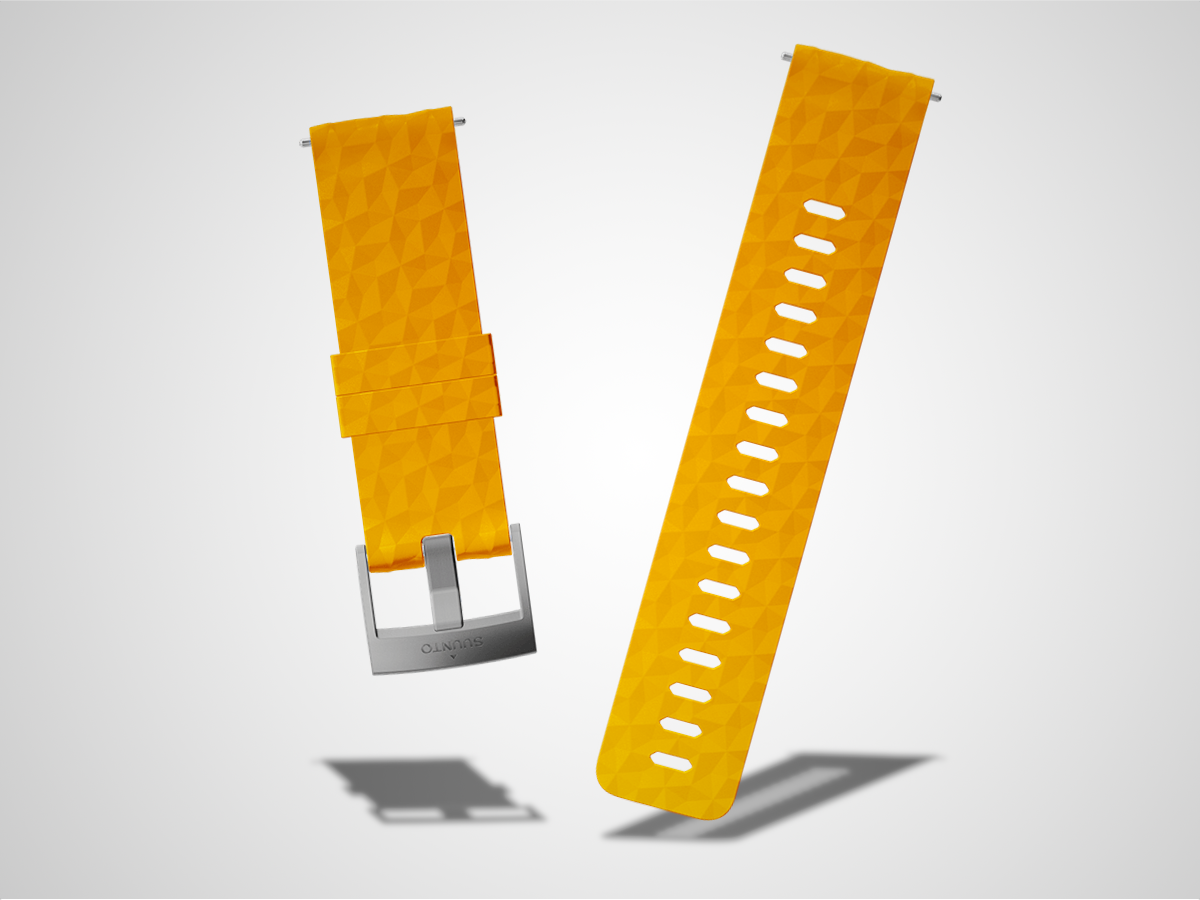 When it comes to watches for the wilderness, there's an unwritten rule that chunkier is better. So it is with this sturdy silicone strap from Suunto: hefty at 24mm, it's textured like the mountains you love to scramble over and designed to withstand dunkings, dirt and drops. Oh, and it's bright yellow, as if its width alone wasn't bold enough.
The ethical canvas: Casetify Saffiano Initial Band ($52)
Like the idea of monogrammed leather but not a fan of animal skin? For classy customisation in a woke new world, try Casetify's Saffiano straps. Made from vegan leather that's sweat-proof, scratch-resistant and completely cruelty-free, each can be tweaked with three colours of your choice, while the option to add initials lets you spell out your ownership. Or, you know, naughty acronyms.
The full metal wrapper: Nomad Titanium Band ($200)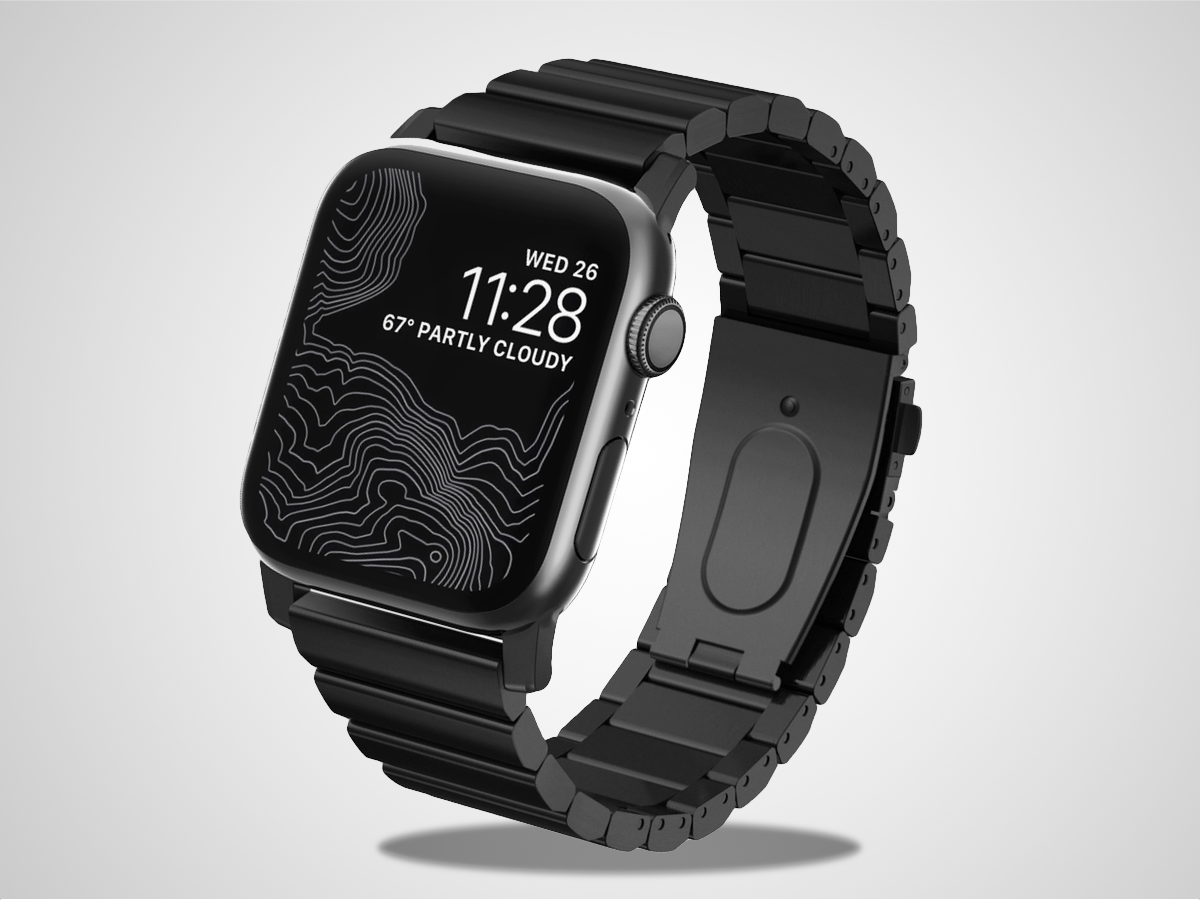 Sia will tell you it's bulletproof. Engineers will tell you it's strong, light and very resistant to rust. But only Nomad will show you that, coated in carbon and formed into a black-on-black Apple Watch strap, titanium is the ultimate material for full metal understatement. Equipped with twenty links, custom lugs and an ultra-slim clasp, it also comes in silver, if you're more business suit than Batsuit.
The sporty saint: Apple (PRODUCT)RED Sport Loop (£49)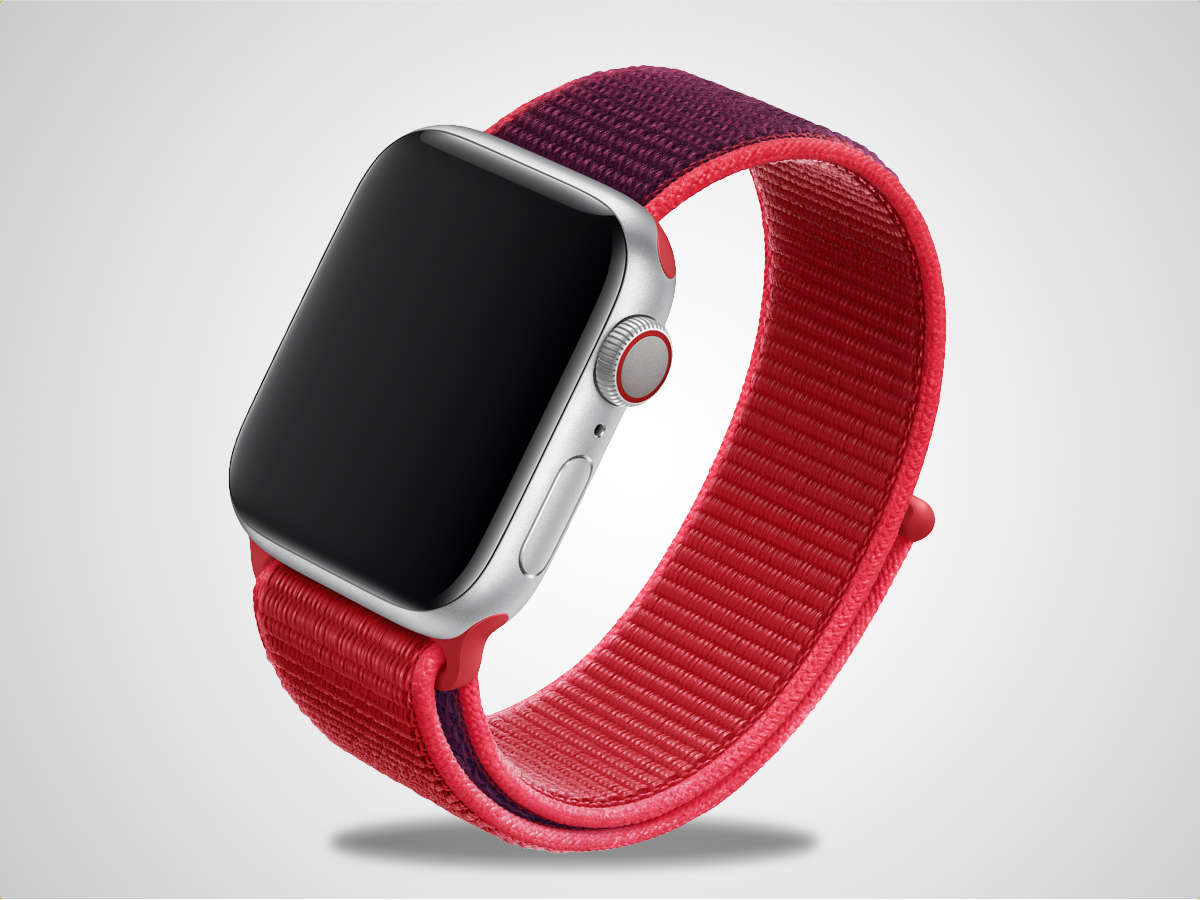 As David Beckham regularly demonstrates, philanthropy and sport go together well. Still finessing your free kicks? You don't need to be a footie legend to make a difference: buy this lightweight nylon strap and not only will its breathable build help you handle the sweaty pressure of the penalty spot, but you'll also be supporting HIV & AIDs prevention programmes.
The tangerine tan: Samsung Galaxy Watch Active 2 Leather Band (£70)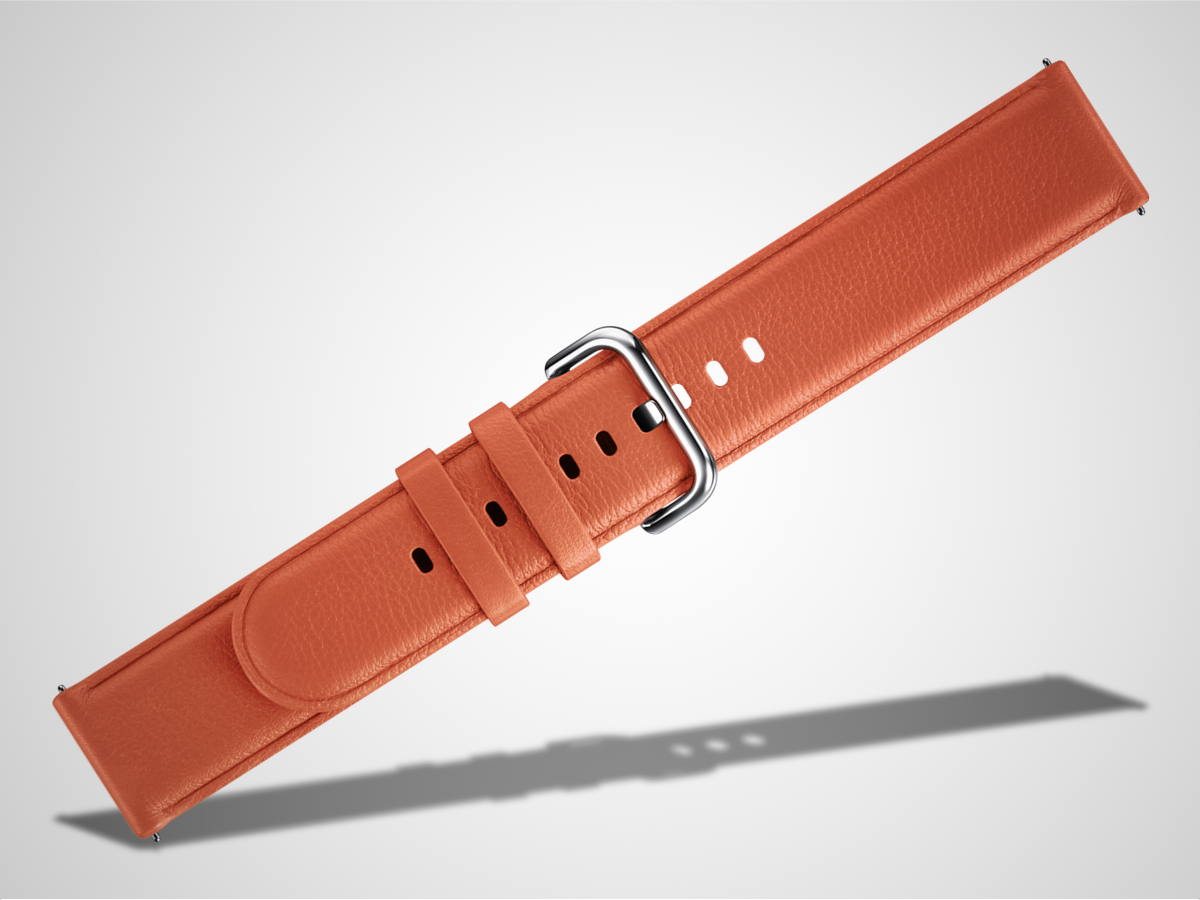 Brown getting you down? For a zestier take on the standard tanned band, try this orange Galaxy strap. Hewn from luxurious natural leather and compatible with a bowlful of Samsung tickers – including the Watch Active 2 – its fruity hue will add a daily dash of citrus to your wrist. Sadly, it doesn't contain Vitamin C. So quit licking it.
The holey hoop: Withings Silicone Wristband (£30)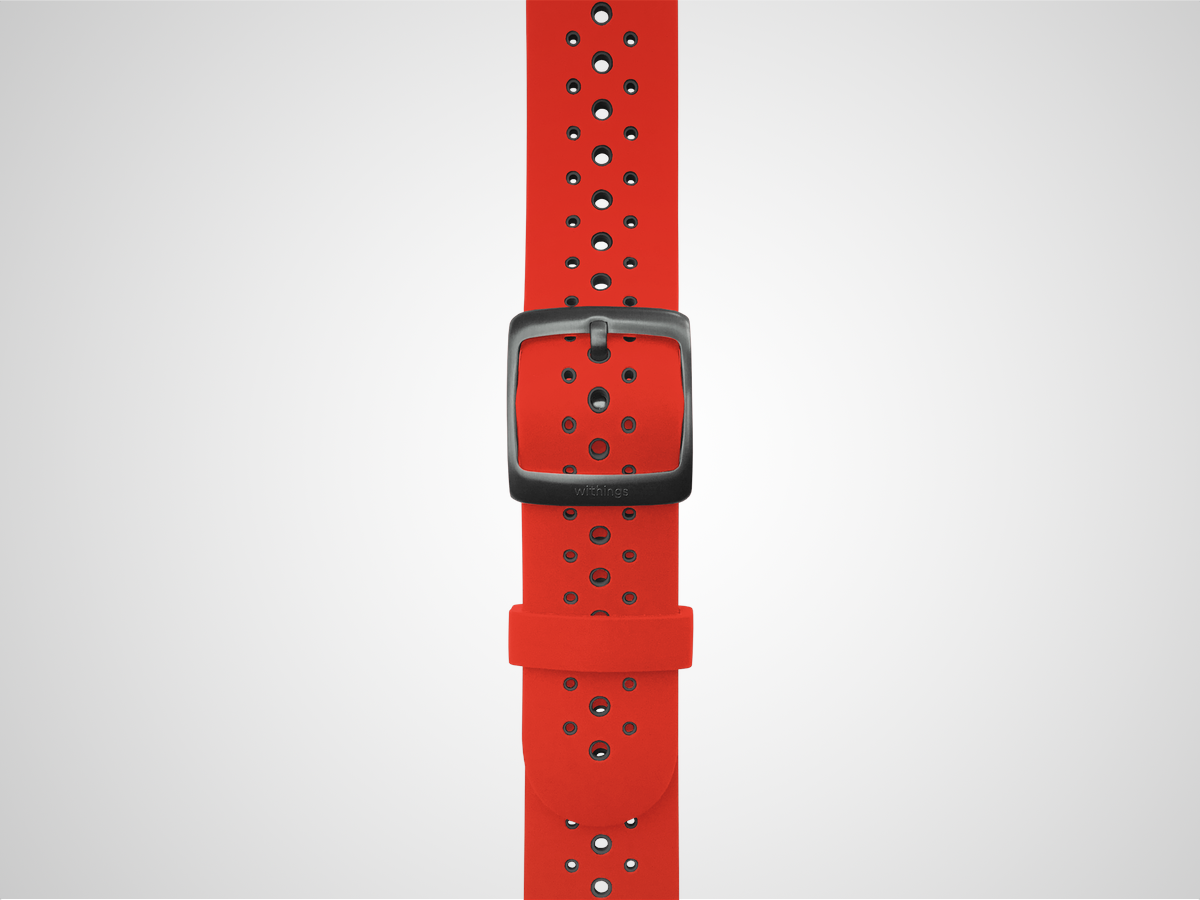 Leather loops are lovely, but they're not built for swimming. If your watch goes with you from pavement to pool, you need a strap to match. This drilled silicone number will keep your Withings ticker firmly attached through laps and reps alike, while a host of holes lets sweat escape better than any wicking strip.
The woven glower: Fitbit Versa Woven Reflective Band (€40)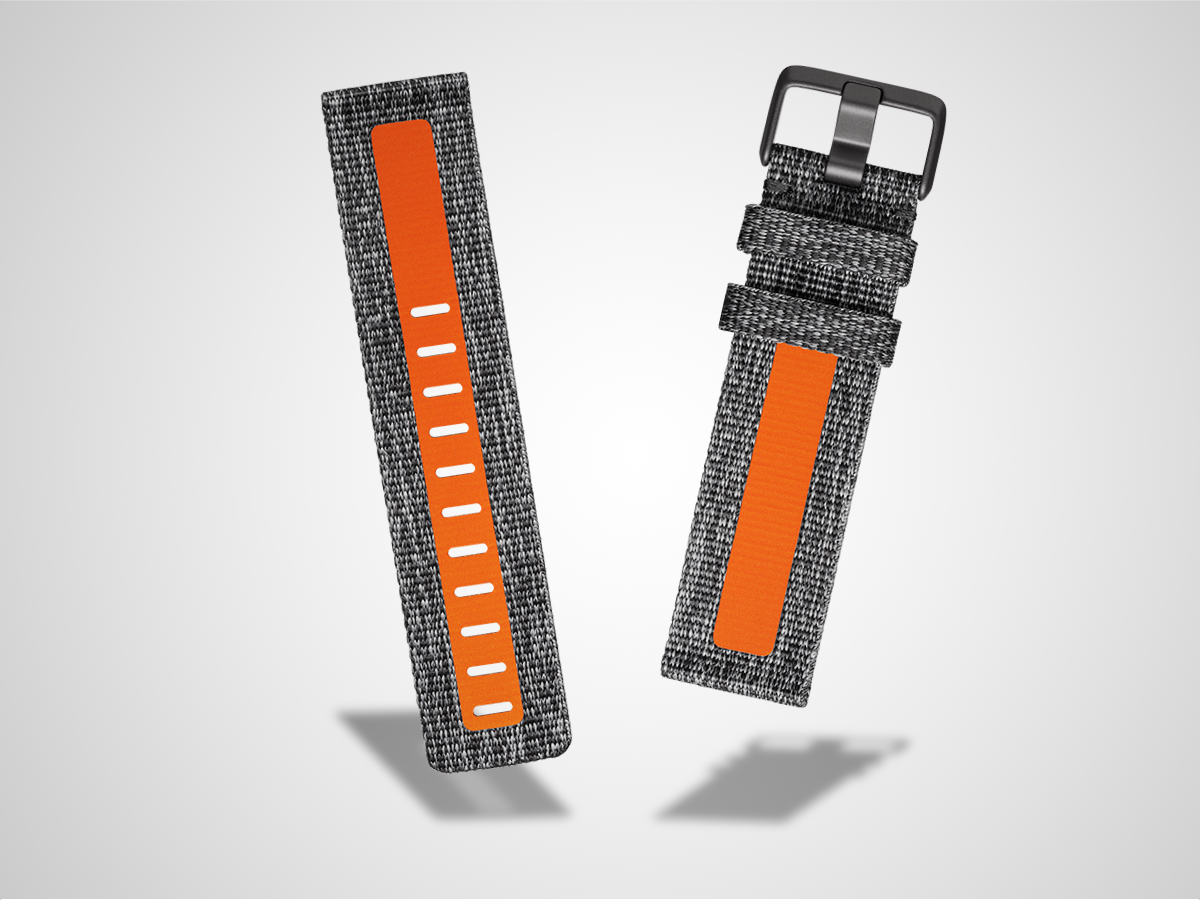 For a waste-free watch strap, you could get crafty with some safety pins and a spare sock. Or, for sustainable style without the risk of stinky pricking, try this better band from Fitbit: its woven fibre is fashioned from recycled plastic bottles, while a reflective strip ensures your eco commitment can't be missed.