25 best gifts for music lovers for Christmas 2023
Hit the right note with these tuneful treats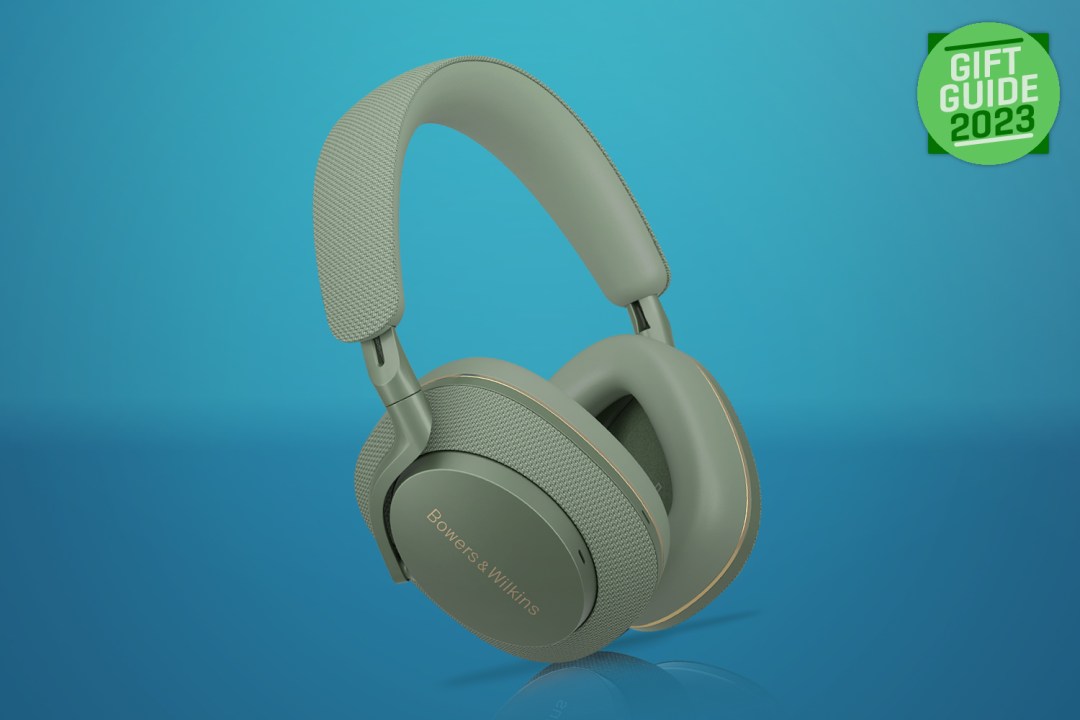 We've lovingly curated a guide to the best gifts for music lovers, because it's not easy being an audiophile. You spend months crafting a Christmas music megamix as a gift for your familiars, sourcing lossless recordings of the classics and mastering them into a high-fidelity playlist with added sleigh bell. Then some joker skips the queue and streams a low-res bootleg of Dominick The Donkey.
Detest their mule music? Don't lower your standards for the sake of undeserving ears. Stick this tuneful tech at the top of your wish list and escape to a world of sonic satisfaction.
From portable synthesisers to noise-cancelling cans, these melodious gifts will be a bigger hit with music lovers than a FLAC back-catalogue of their festive favourites.
---
Our pick of the best gifts for music lovers for Christmas 2023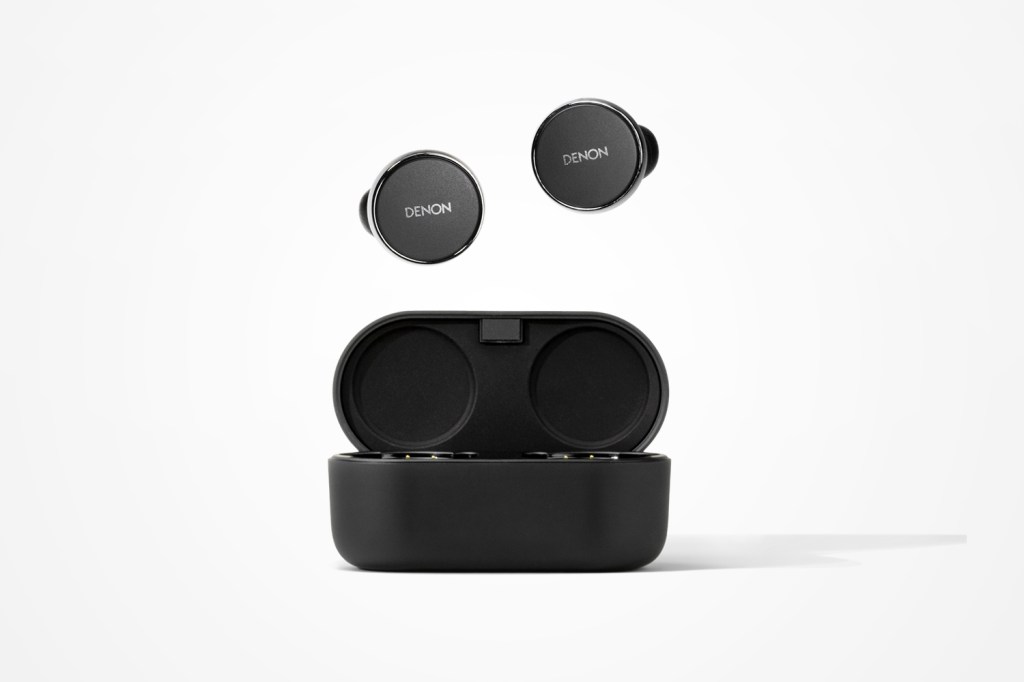 Denon PerL Pro
Denon's feature-packed earbuds are some of the best we've heard, thanks to their ability to individually analyse each of your ears to create a bespoke signature sound tailored specifically to the way you can hear different sounds and frequencies. The difference before and after creating your own profile is somewhat staggering, and the built-in Dirac Virtuo spatial audio provides an incredibly open listening experience. Combined with up to 32 hours of battery life (including the vase), ANC, and aptX lossless playback, these are a pair of high-end buds that won't disappoint.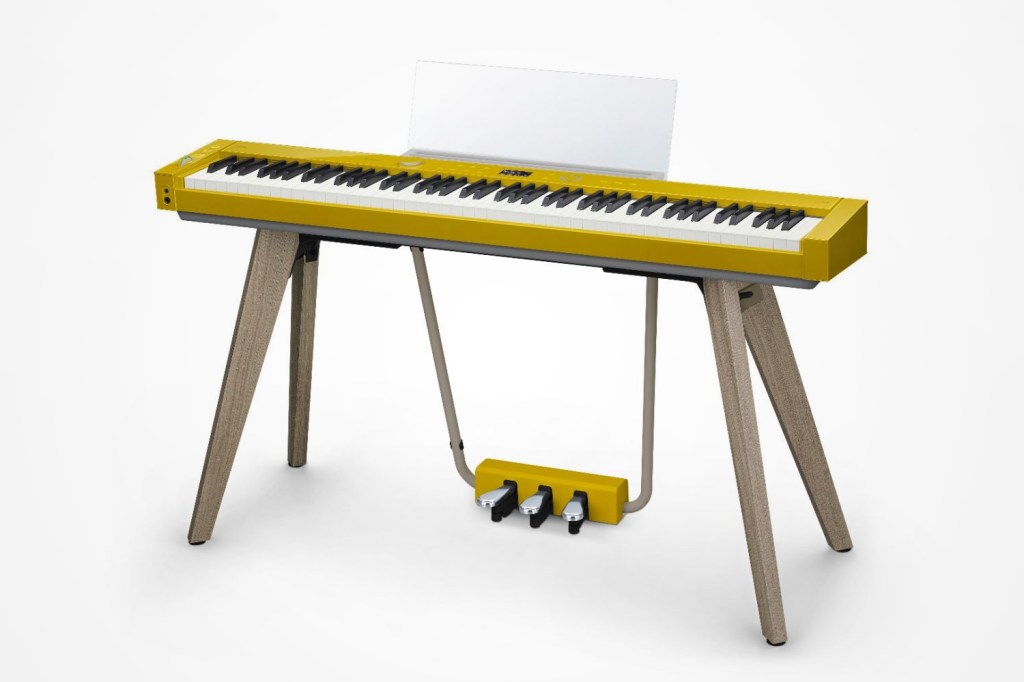 Casio PX-S7000HM Digital Piano
We're going to level with you — our last piano lesson was more than two decades ago, and we can't even remember how to play the Eastenders theme any more. But that hasn't stopped us from drooling over Casio's absolutely stunning digital piano, which looks particularly incredible in its dark yellow Harmonious Mustard finish. Combining the sound, response, and feel of an 88-key grand piano, it's crammed with high-end features including four speakers, a three-pedal unit, 400 instrument sounds (including three legendary concert grand pianos from Hamburg, New York, and Berlin), along with countless other tricks to make master pianists drool. Combined with its minimalist-yet-functional modern design, it's an absolute masterpiece in its own right.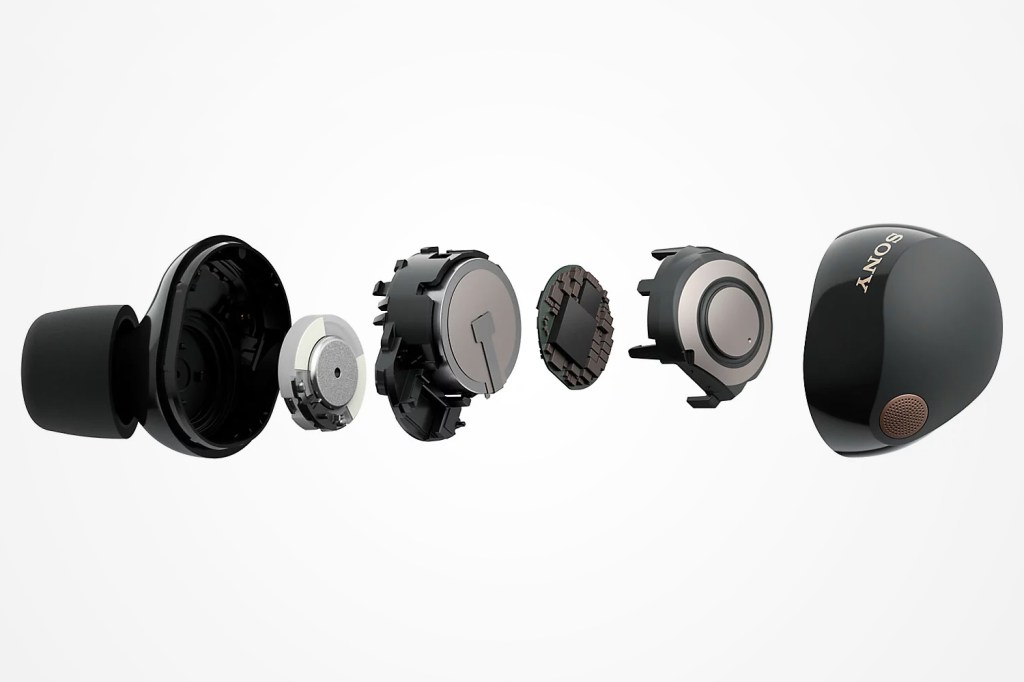 Sony EF-1000XM5
Simply put, Sony's latest iteration of its award-winning buds are some of the best wireless in-ears money can currently buy. With exceptional sound, top-notch real-time noise cancellation, and Sony's best-ever call quality, they promise the world, and more than deliver. Eight hours of battery life with a total of 24 hours including the case make them travel-worthy too, with wireless charging available for easy top-ups.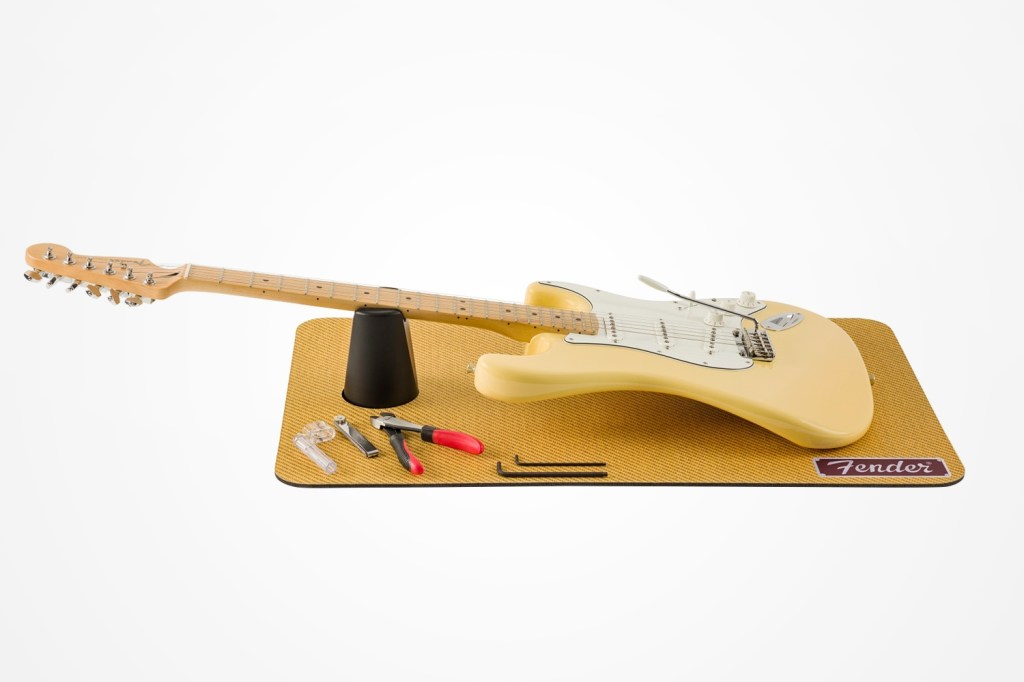 Fender Work Mat Station
Perfect for tremolo tinkerers, pickup perfectionists, and action artisans, Fender's neoprene anti-slip mat, coupled with a padded neck cradle, provides a safe and easy way to tweak and repair beloved guitars in comfort and safety. Easily rollable for transport, we're particularly fond of the classic tweed option for a dash of retro repair style.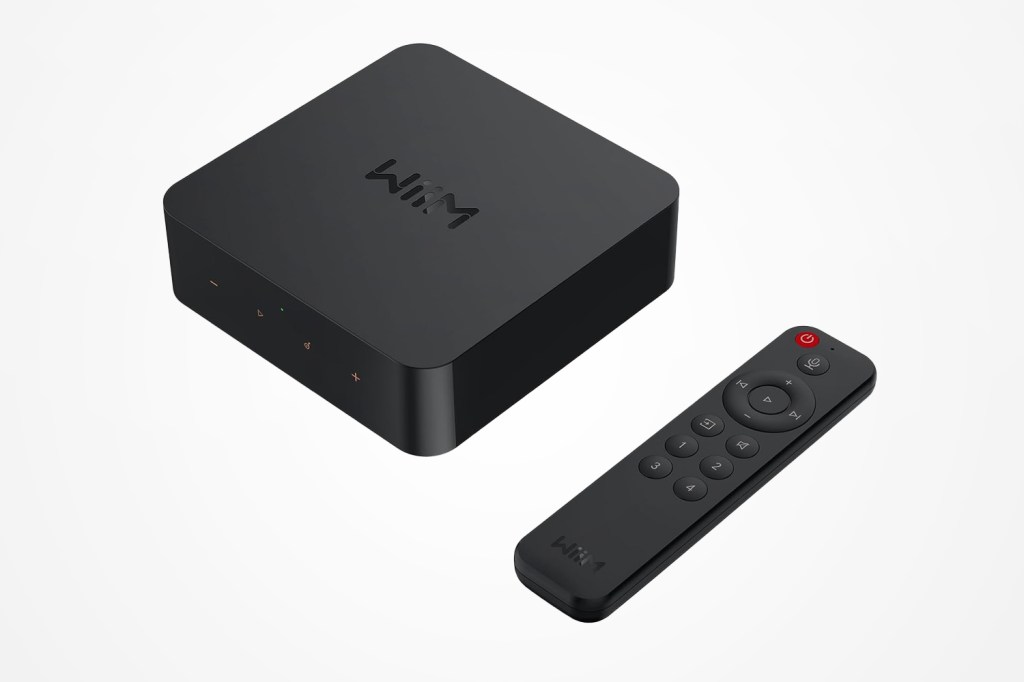 Wiim Pro Plus
The Pro Plus will transform trusty stereos into fully-fledged streaming machines, gracing connected devices with the power of AirPlay 2 and Chromecast, along with Wi-Fi streaming for all major services like Spotify, Tidal, Amazon Music, and more. It'll breathe new life into existing quality speakers, setting them up for a whole new world of multiroom streaming and voice assistant smarts.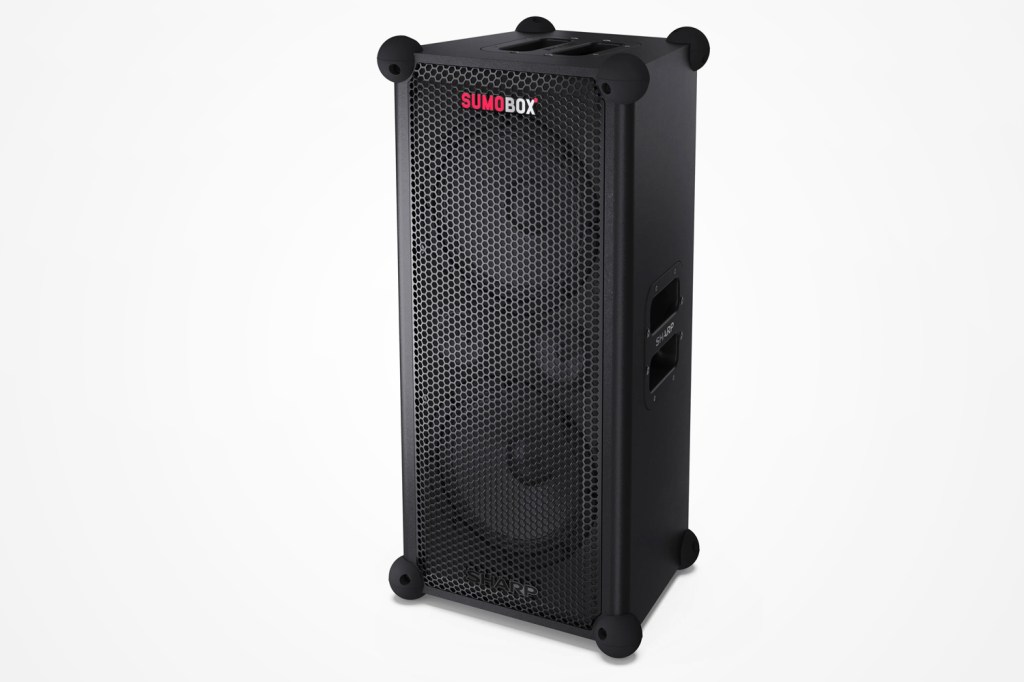 Sharp SumoBox
The SumoBox might not win any design awards for its utilitarian looks, but its flexible, rugged nature will win you over all the same. A huge, high-performance portable speaker, it's just as comfortable blasting out tunes over Bluetooth as it is accepting TRS/XLR inputs from guitars, microphones, and more. With adjustable level controls and a swappable battery for near-endless power, it'll handle gigs and messy after-parties without breaking a sweat. One of the best gifts for music lovers and performers in your life.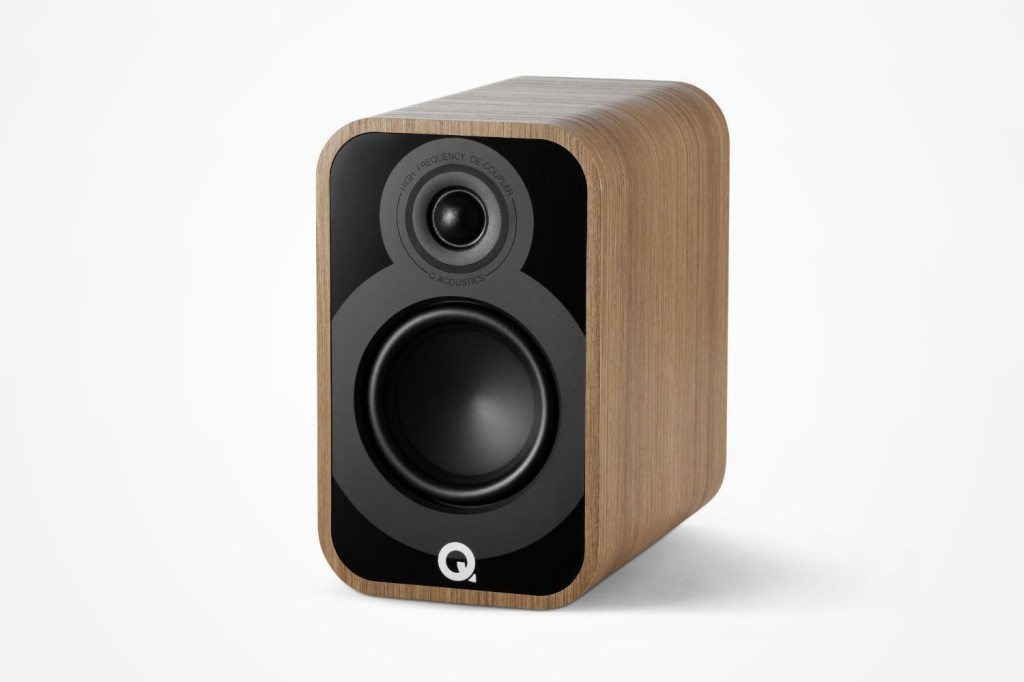 Q Acoustics 5010 Bookshelf Speakers
The 5010 bookshelf speakers are ideal for those looking for a serious speaker upgrade without dominating rooms with huge hefty gear. Producing big, impressively accomplished sound despite their size, and available in a range of attractive finishes, they'll handle anything from music to movies with surprising grace and power.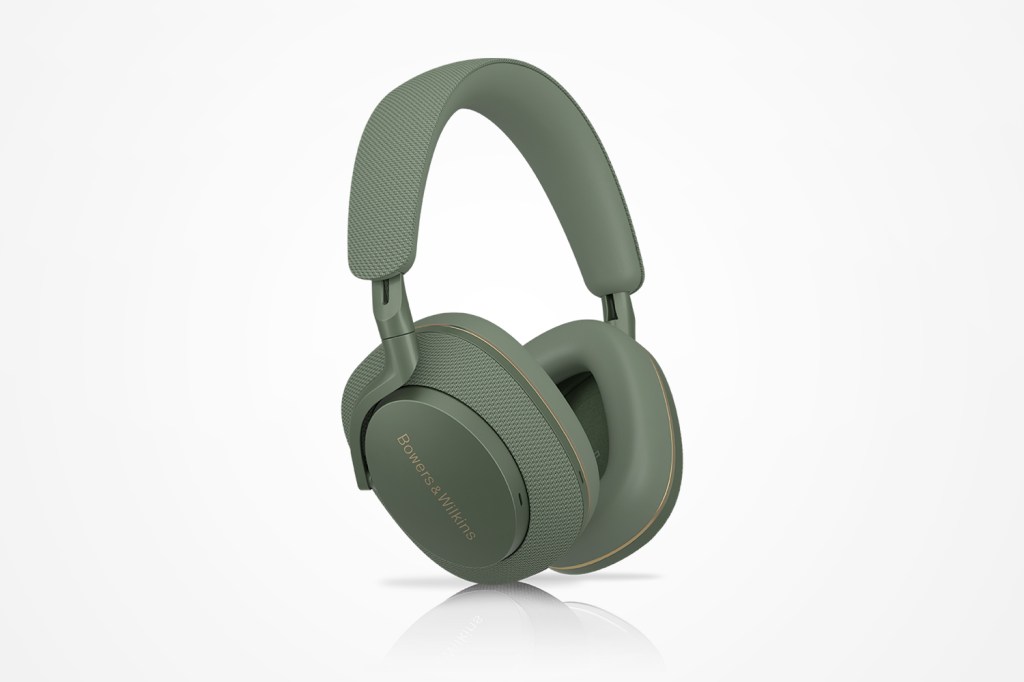 Bowers & WIlkins PX7 S2e
The 'e' in S2e, according to Bowers & Wilkins, stands for 'evolved', paying homage to the company's inspiration and learnings from its excellent flagship Px8 set which helped develop this more affordable entry-level pair. With custom 40mm drivers and signal processing enhanced from the aforementioned Px8, you can expect high-end sound quality, with modern conveniences like ANC, clear microphones, and, of course, a premium design, all working together harmoniously.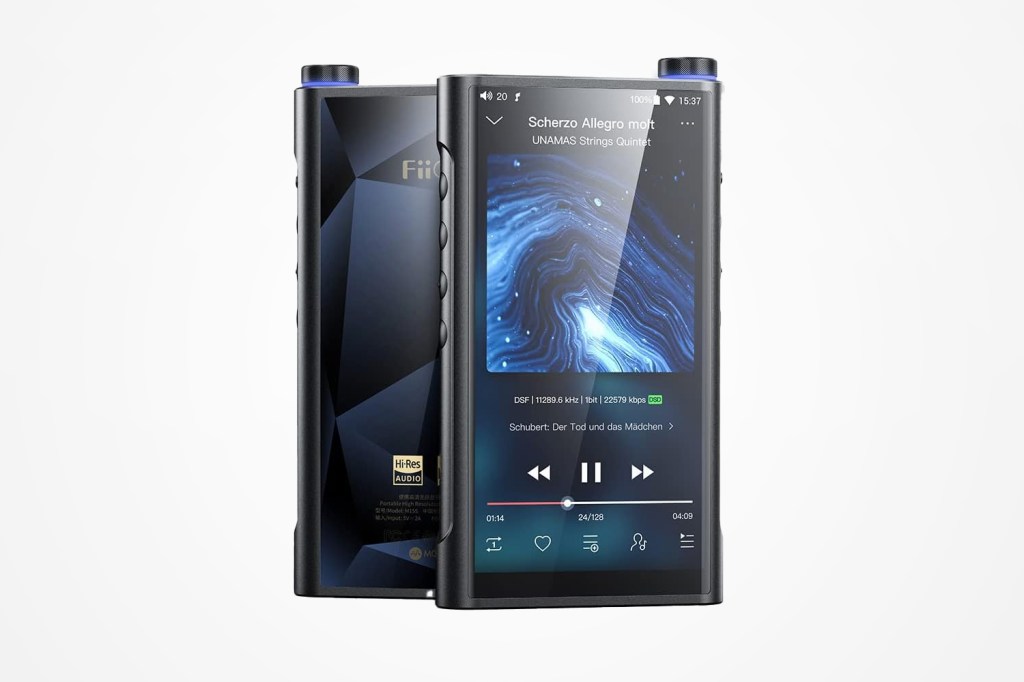 Fiio M15S
Fiio's portable hi-res lossless music player has its sights set on audiophiles striving for the absolute best sound quality possible Powered by Android 10, its innards are crammed with high-end components which include an eight-channel DAC, Bluetooth 5.0 (with support for aptX Adaptive), shielding to reduce interference, and graphene heat dissipation tech. Three different-sized headphone jacks cover all bases, while five gain levels and desktop/portable power supply modes provide ample power for doing tracks justice.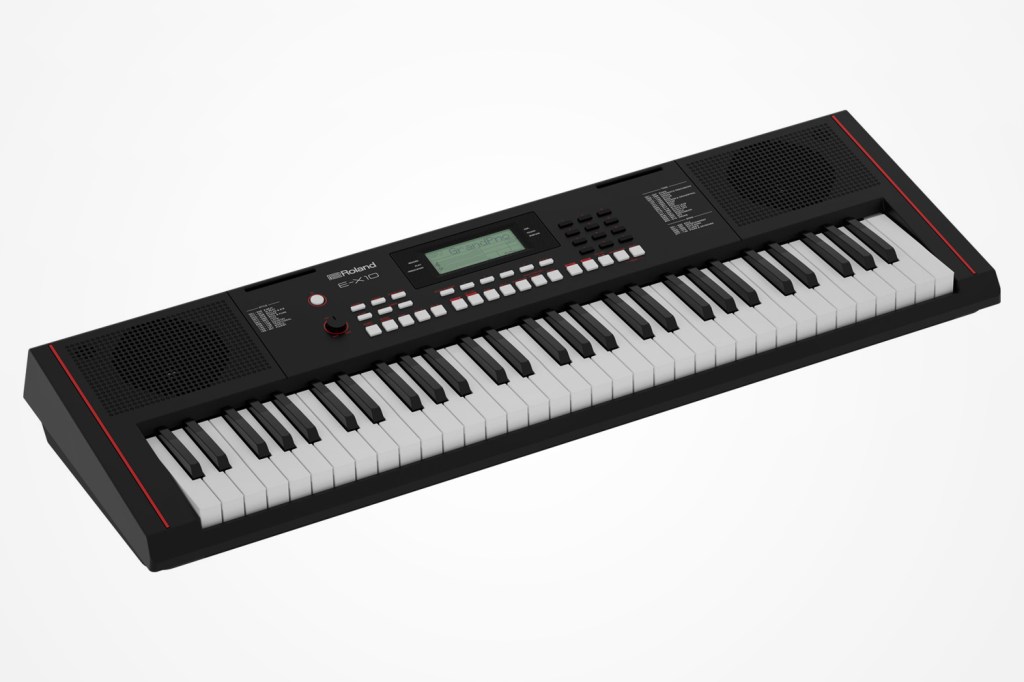 Roland E-X10
An inspiring starter keyboard for those beginning their musical journey or simply a solid backup for veterans, the E-X10 is a compact yet capable number loaded with quality acoustic piano sounds descended from Roland's award-winning piano range. Touch-sensitive keys mimic the actions of its analogue cousins, while an aux input for jamming along to custom tunes and the option for a battery for portable play throw some additional flexibility into the mix.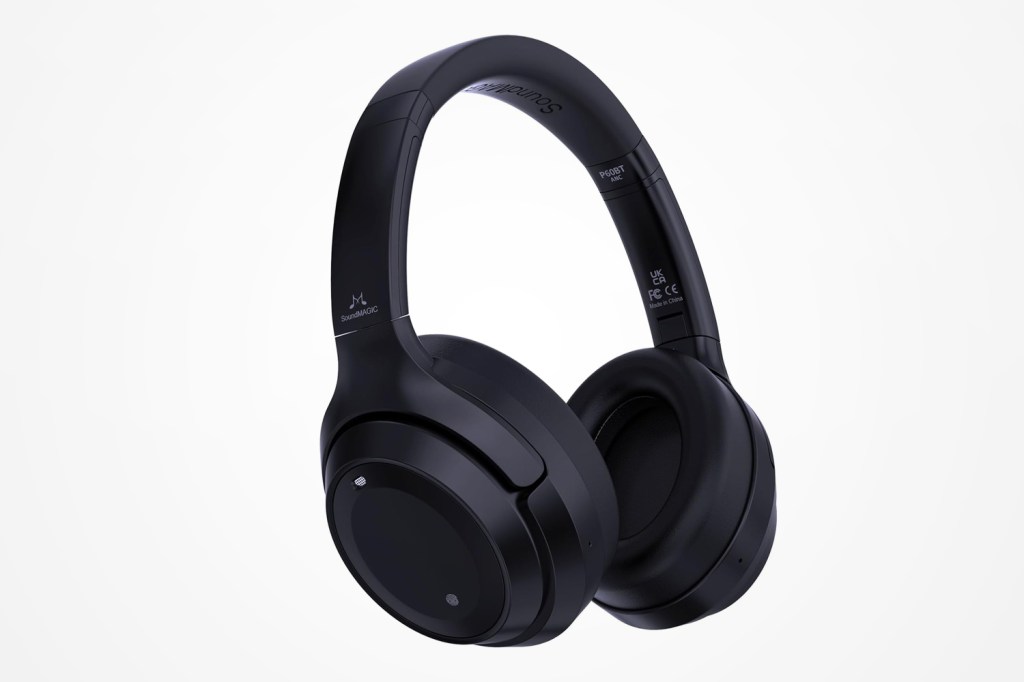 Soundmagic P60BT
Long regarded as producing some of the best bang-for-buck headphones around, Soundmagic has earned a cult following amongst audiophiles for its price-to-performance ratio. The P60BT over-ears continue the tradition, providing quality ANC, 40mm drivers for accurate, balanced, bassy sound, and Bluetooth 5.2, with an impressive 50-hour battery life on top.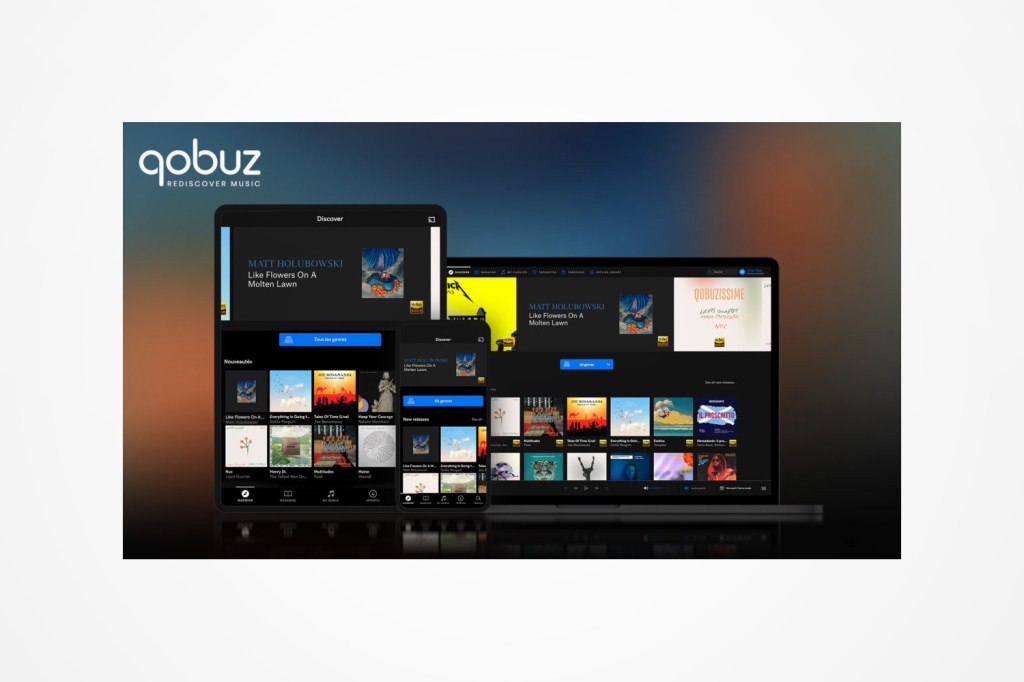 Qobuz Subscription Gift Card
A gift card probably isn't the most exciting pick on a list of the best gifts for music lovers. But hear us out. Diehard audio purists who value absolute quality above all else (but also want the convenience of a streaming service), might want to forgo the usual Tidal recommendation for Qobuz — a music service with over 100 million tracks with a dedication to offering the highest sound quality possible, with plenty of exclusive content and offline listening capabilities for added convenience.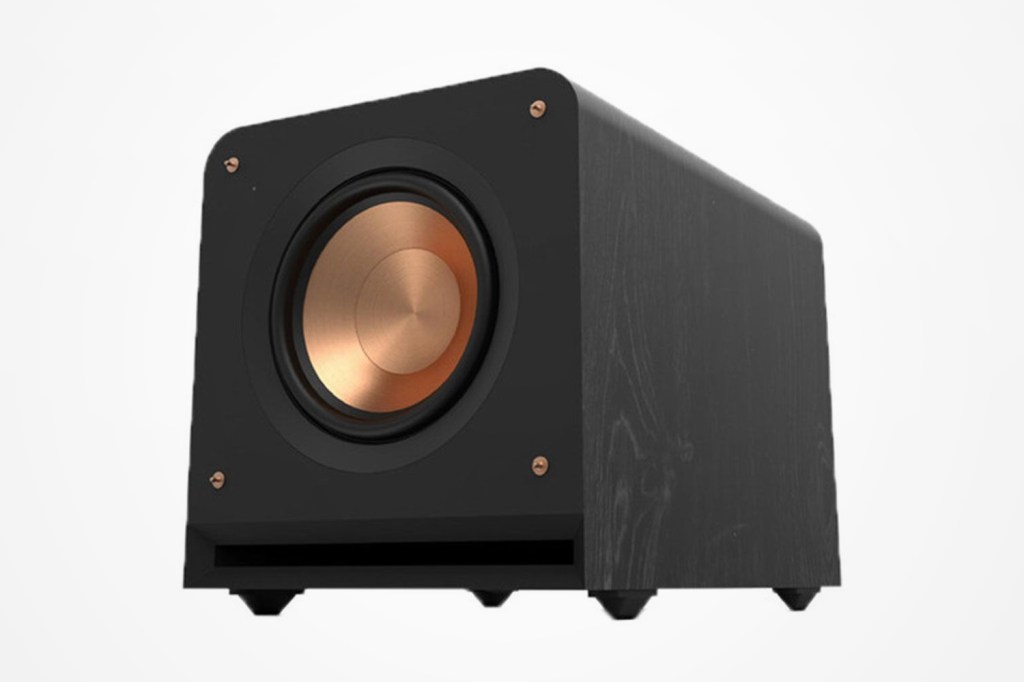 Klipsch RP-1000SW Subwoofer
The RP-1000SW is, pound for pound, one of the best subs to come out of Klipsch's engineering labs. Striving for an optimal balance between amp power, driver capability, and volume, it'll infuse music and films with low-end warmth — all while looking superb in the process, thanks to the instantly recognisable black build and spun copper woofer cone.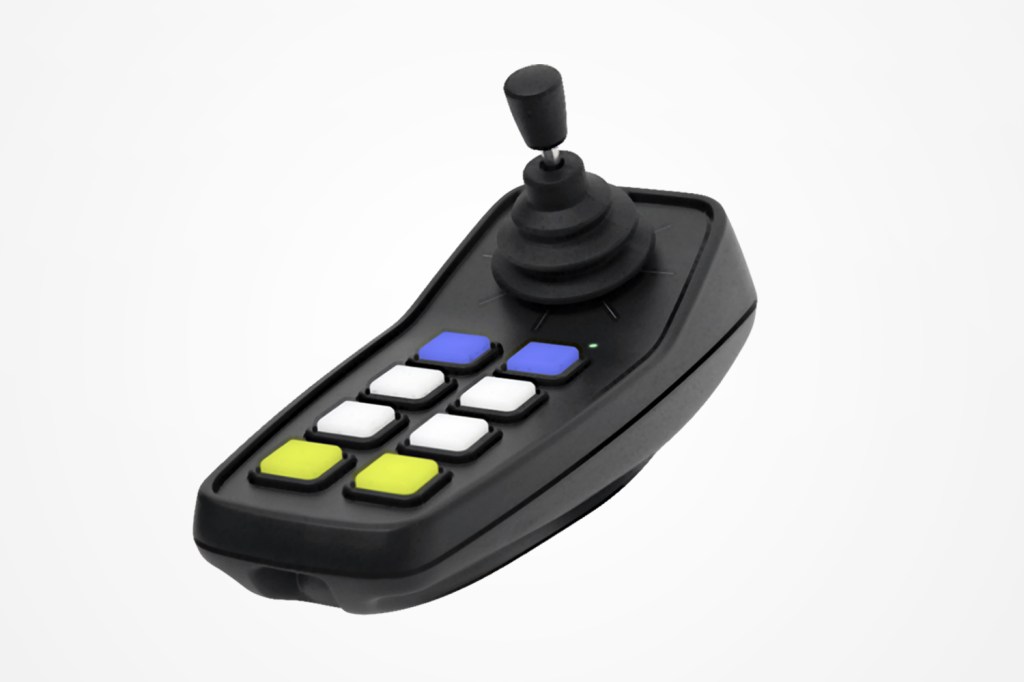 Digit Music CMPSR
The CMPSR is the perfect pick for someone whose Beat Laboratory already has it all. Compatible with all MIDI software and hardware, it's a simple plug-and-play device that offers a unique and fun way to create and interact with created beats. The secret sauce lies in its gamer-style joystick, which has velocity-sensitive powers to let users manipulate tracks like a magical tune wizard. Built-in haptic feedback provides extra immersion, while Bluetooth or wired USB-C connectivity offers extra flexibility.
Sennheiser Momentum 4
In the market for muffs? This Sennheiser set isn't the cheapest way to shield your ears against winter weather. But if you want cushioned cups that warm with superlative audio, they're up there with the best. Eight mics mute the whoosh of an arctic wind, while 42mm full-range drivers treat your lugs to a dynamic listen. And with a 60-hour battery, your extremities will go dead long before they do.
---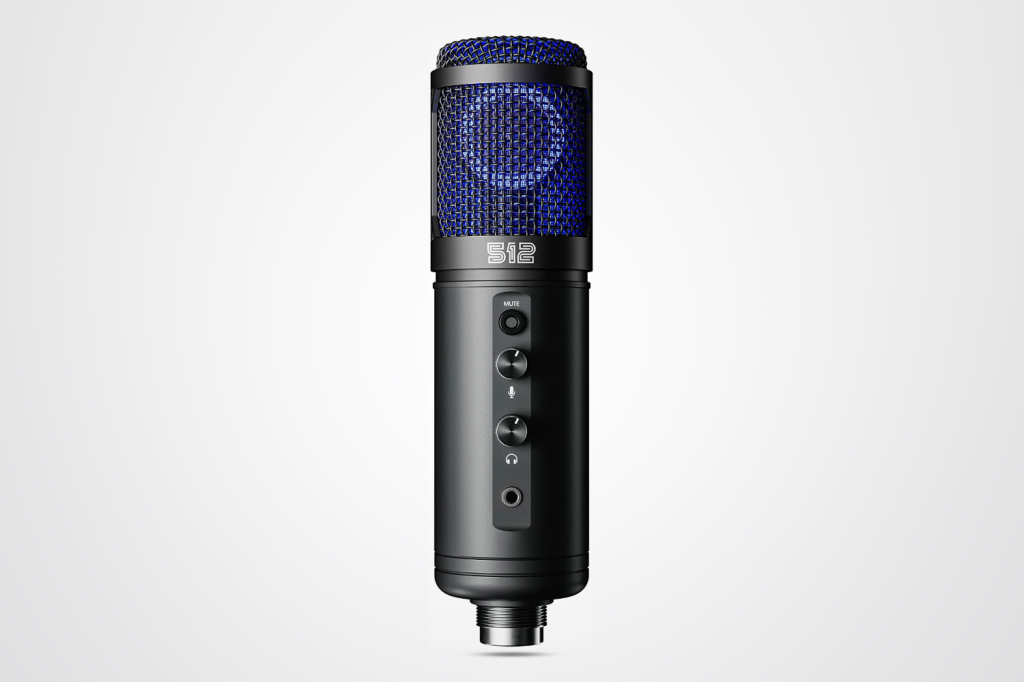 512 Audio Tempest
A grainy YouTube vid was enough to burden the world with Bieber. But when everyone's a content creator, it takes better production values to get noticed. Give your demos a boost with this premium mic. Inspired by vintage pick-ups, it features a 34mm gold-plated condenser to capture your dulcet tones in rich detail. Its USB-C connection cuts out mixers in the middle, while a built-in headphone output provides real-time feedback.
---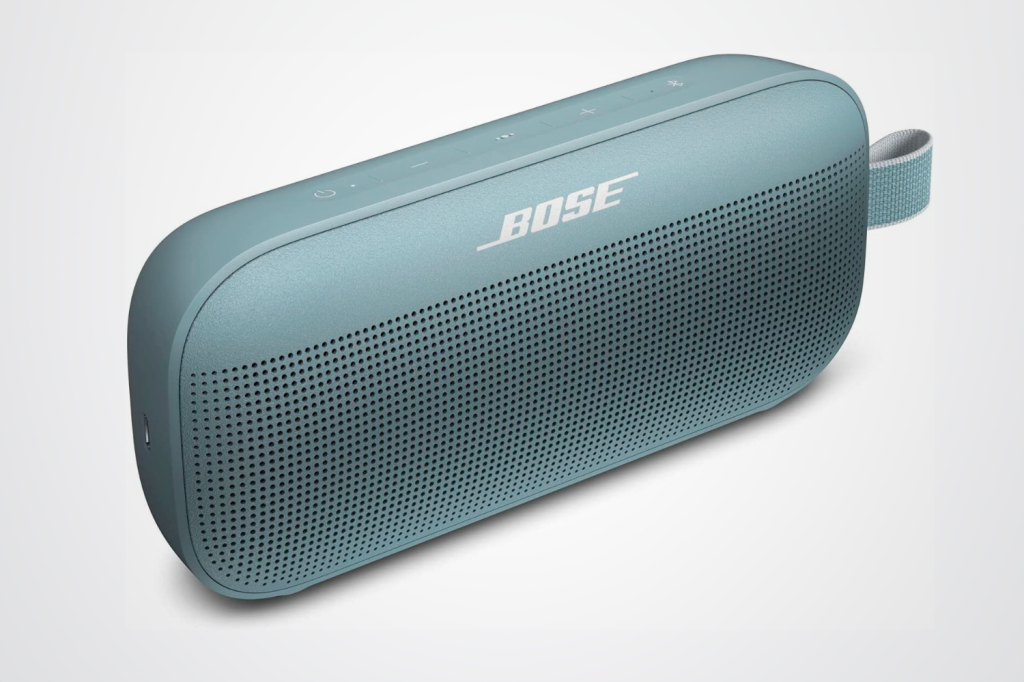 Bose SoundLink Flex
Christmas is such a hectic time for campanologists that even the keenest pealer will be jingled out by January. For cheer to last the year, try this robust speaker from Bose. With a sturdy steel grille and water-resistant build, its 12-hour battery can outlast even the burliest of bell-ringers. Like a chime, you can pair it with additional units. Unlike a chime, it optimises sound output to suit its orientation.
---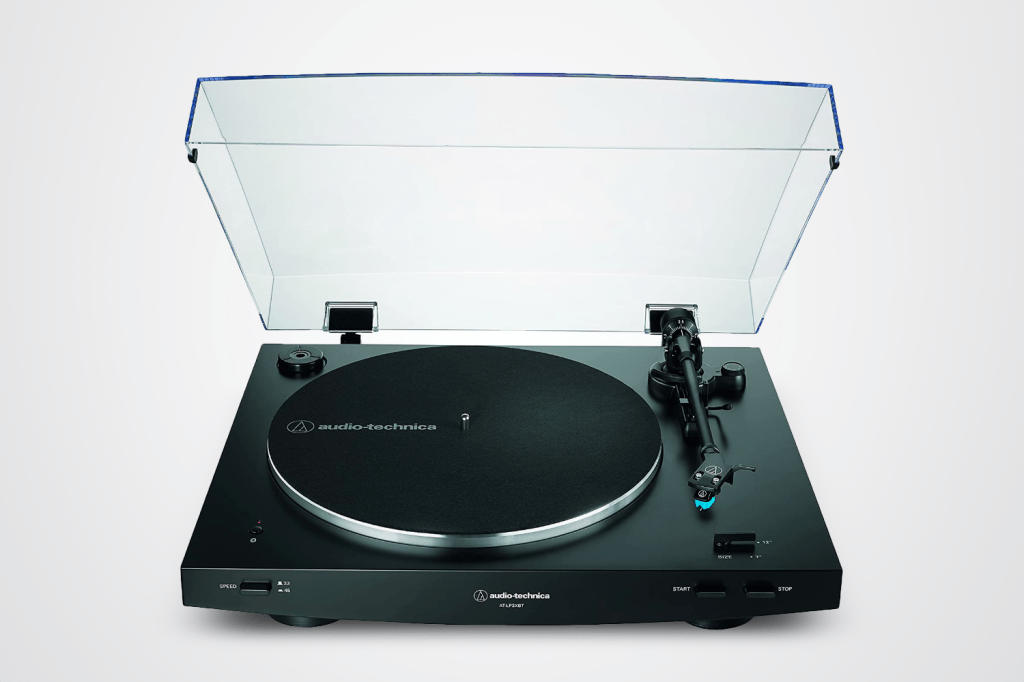 Audio Technica LP3XBT
A die-cast platter will set your dinner service apart. It's also a solid way to reduce vibrations when guests are dining to your record collection. For a stutter-free soundtrack to your December banquet, pop an analogue A-side on this Bluetooth turntable. Fully automatic and simple to operate, it works with wired or wireless speakers, while a hydraulically dampened tonearm protects your vinyl from flippers too keen for the second course.
---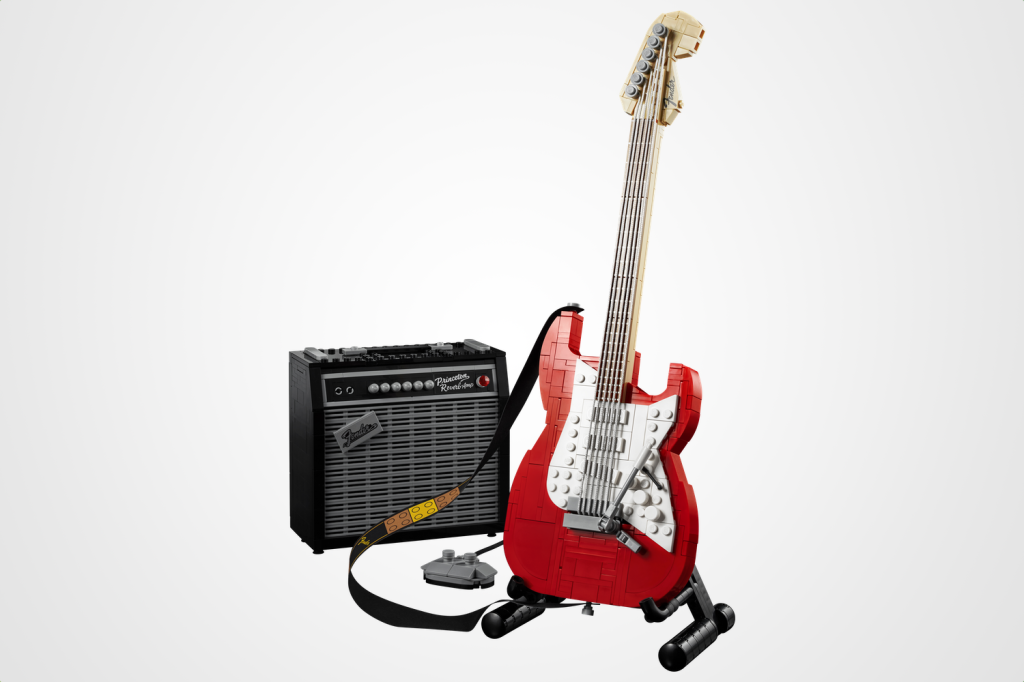 Lego Fender Stratocaster
A songwriting course might equip you with the building blocks to create a great riff, but only this Lego kit gives you the bricks to build your own Fender Stratocaster. No, you won't get a killer lick out of its plastic parts, but with a moving whammy bar, twistable tuning pegs and a panel that can be removed to reveal the attached amp's innards, it's the perfect gifts for aspiring guitarists whose skills are clapped out rather than Clapton.
---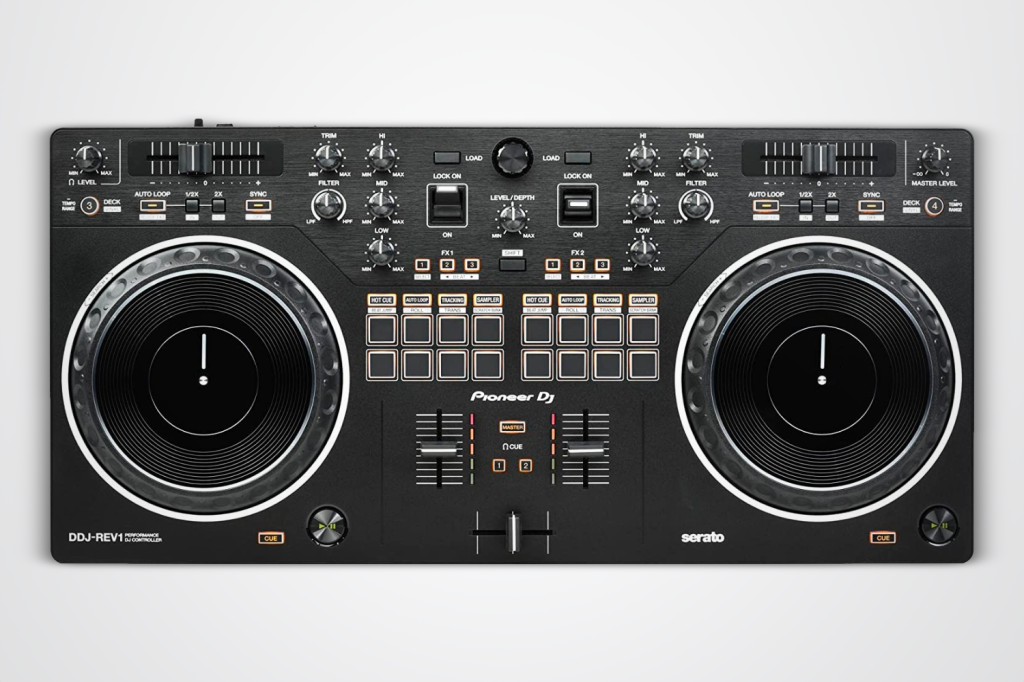 Pioneer DDJ-REV1
Put squabbling relations under one roof and you've got the ultimate battle mixer. But nothing brings feuding factions together like a bit of wicky-wah. With sideways sliders situated up top, these digital decks will make scratchmasters of your clan. Automatic tracking cuts straight to your cue, while generous jog wheels give your fingers plenty to spin. Plug in a mic and you can lay some hype straight on the master.
---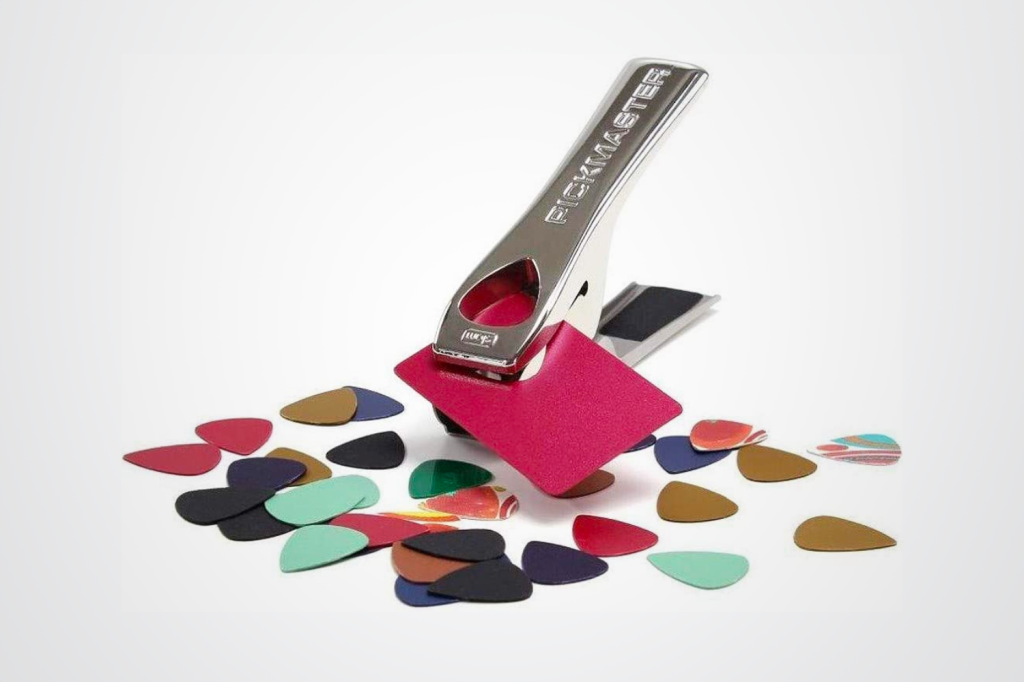 Pickmaster Plectrum Punch
Picks are the perfect stocking-filler for six-string strummers. Pick up a pack and they'll be shredding for months. But add this cutter to their gig bag and they'll have a plectrum supply for life. Fed with any plastic that's thinner than 2mm, it'll punch out teardrops which are ready to riff. Rage against the ATM by cookie-cutting your credit card, or go full punk and stamp a hole in your library pass.
---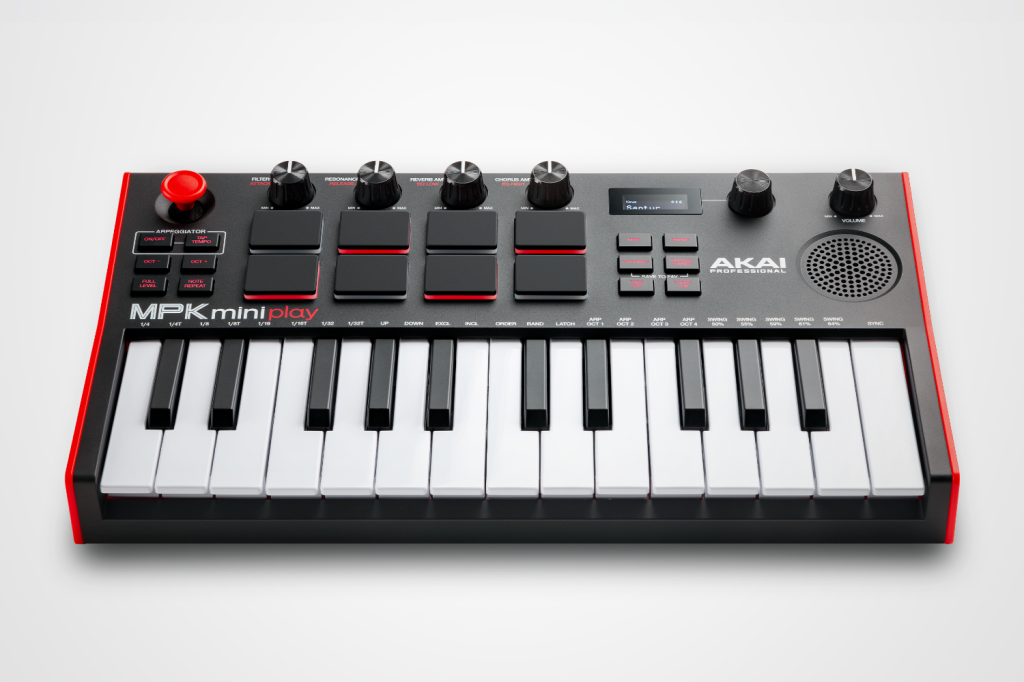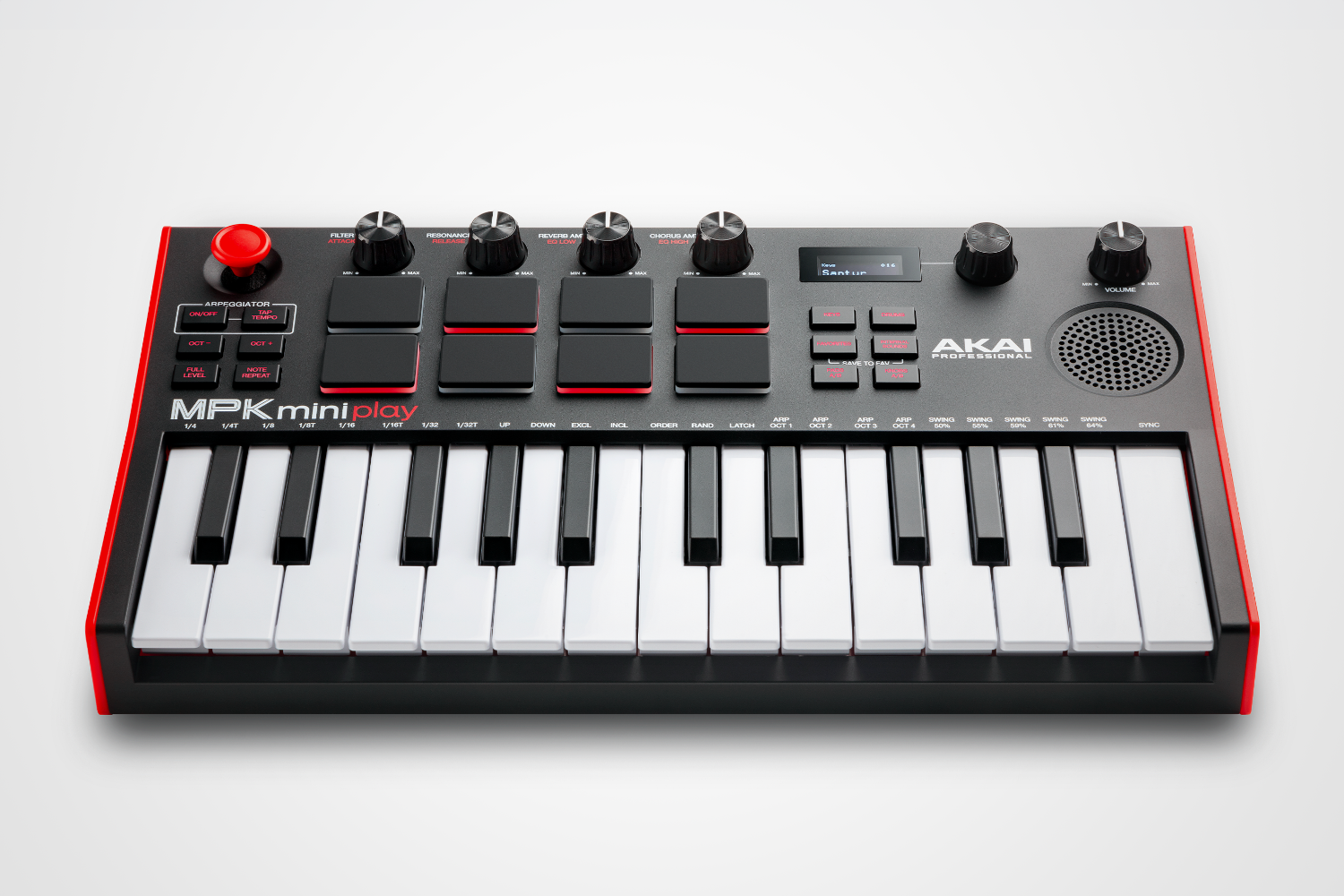 Akai MPK Mini Play Mk3
Nothing says Christmas repetition like family carols around the pianoforte. Tired of the same old singalong? Remix the Yuletide tunes with this mini music maker. Good for 14 hours of festive electro, the portable plaything features 25 keys and an eight-strong array of illuminated drum pads. The setup is sensitive to the speed of your fingers, so you can tinkle quiet as a mouse or drop hard like a Home Alone bandit. A bank of more than 100 sounds means you can make like Mike Oldfield, while a built-in speaker delivers the EDM ditties when you tour to your nan's.
---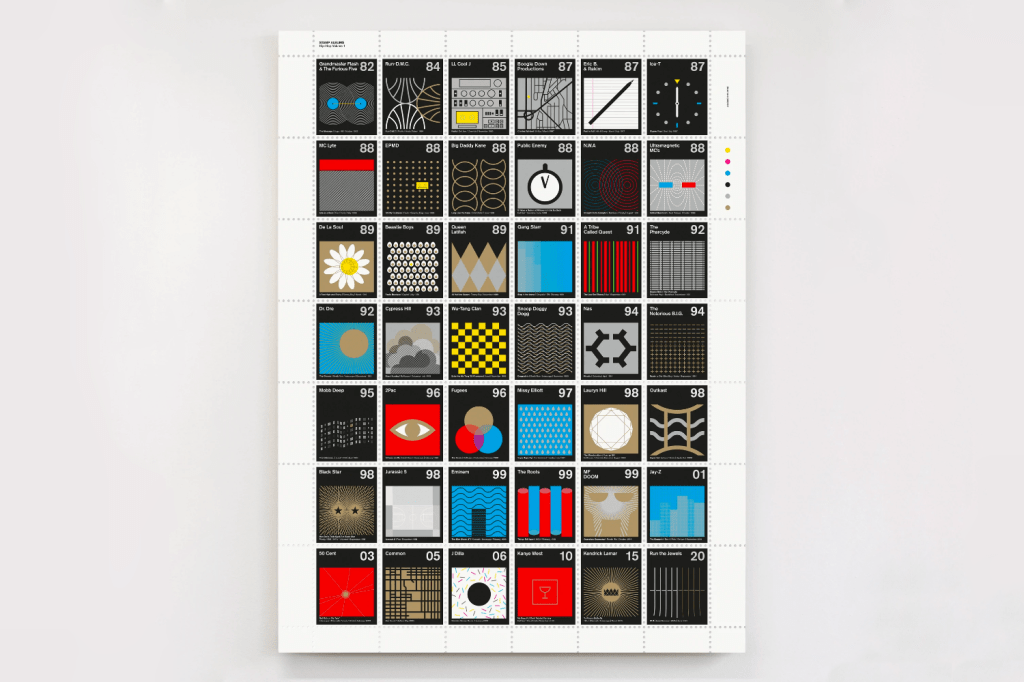 Dorothy Stamp Albums: Hip-Hop
Collecting stamps is as far from hip-hop as the monarch who usually adorns them. But this print sheet gives philately an MC send up. Not a set to lick and stick, its 42 graphics reimagine seminal albums of the genre. Spanning from Run-DMC and Wu-Tang to Jay-Z and Run The Jewels, each record's release year defines the postage class. Sadly, none will ship a diss from east coast to west.
---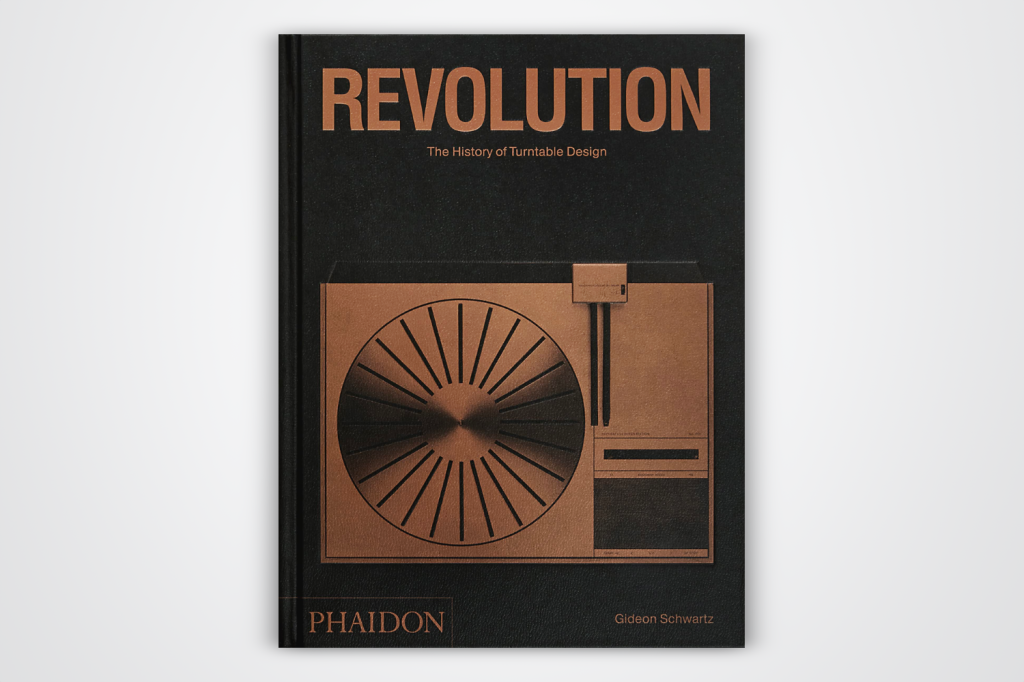 Revolution, The History of Turntable Design
Think Christmas comes around regularly? Try a vinyl single. But while their groove might move in circles, turntables aren't stuck in a loop. A record of record players, this coffee table tome charts the evolution of phonograph design, from the funky flip-tops of the Fifties to the edgy platters of today. Like its subject matter, the book adopts an analogue format, with 300 illustrations to put audiophiles in a spin.
---
Fender George Harrison Rocky Instrument Cable
You need more than a technicolour cable to lay down platinum licks. Still, if you want to riff like a Beatle, a wacky cord can't hurt. Inspired by George Harrison's hand-painted Stratocaster, the Rocky lead features a woven jacket more psychedelic than the instrumentation on Only a Northern Song. With custom moulded ends bearing the signature of the strummer himself, the extended 18.6ft edition offers an increased risk of tripping.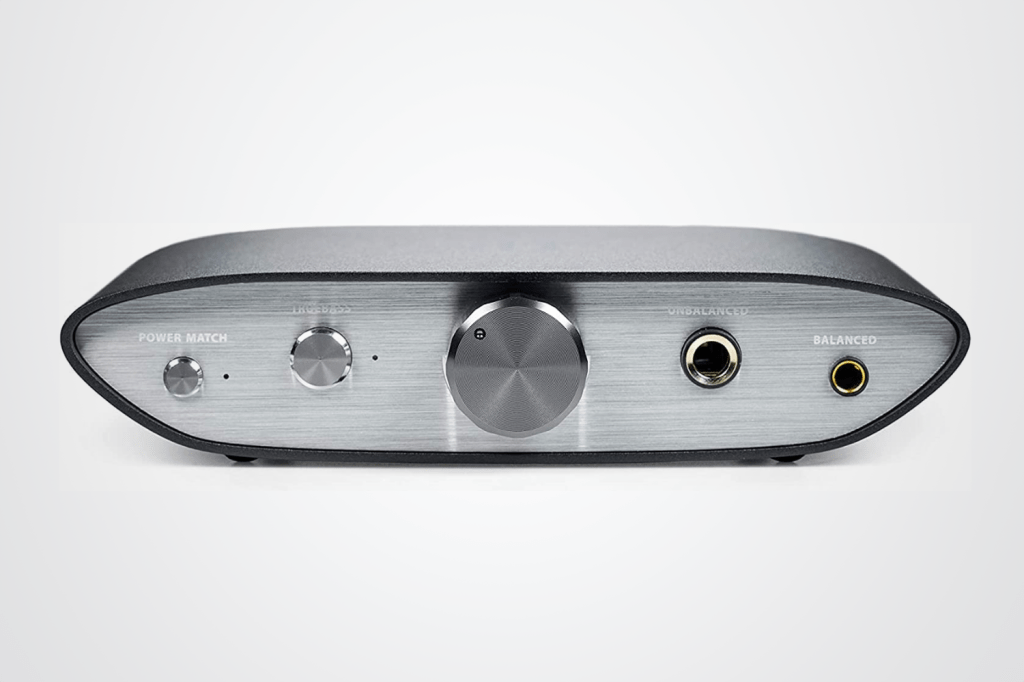 iFi Zen DAC V2
It takes a keen-eared audiophile to pick out each instrumental layer on In Dulci Jubilo. Amplify your chances with this dinky DAC. Equipped with a 16-core processor and fed via USB, it can decode full-fat MQA files on the fly, for hi-res audio as it was recorded at the source. PowerMatch mode gives your 'phones more oomph, while the TrueBass setting can beef up bassoon parts without muddying the mids.
---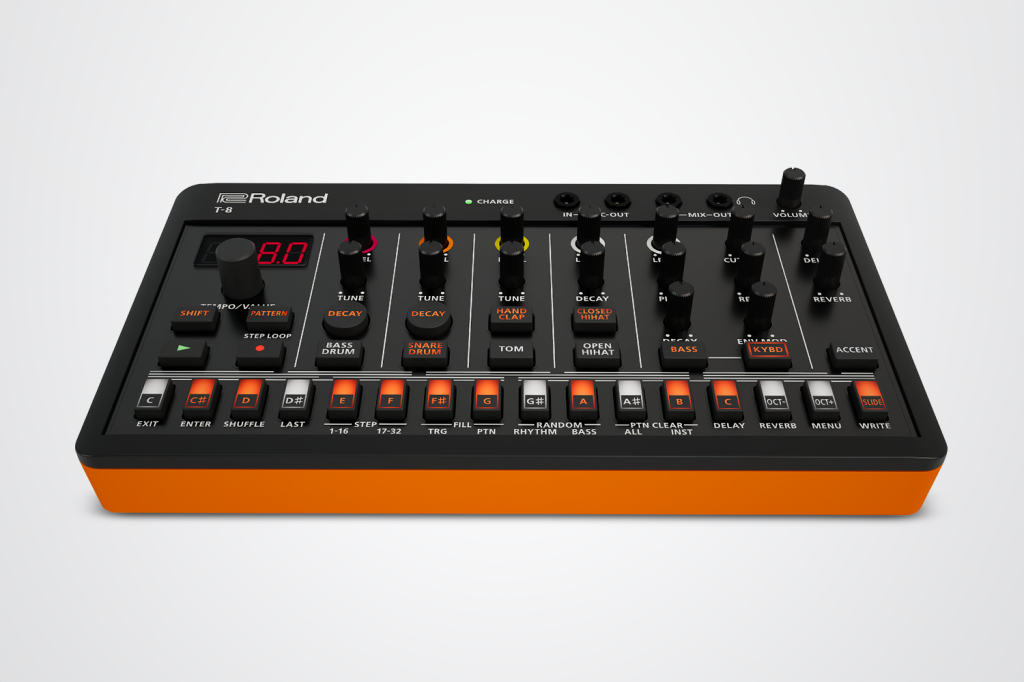 Roland T-8 Aira Compact
Vintage synths add old-school sauce to any set. Don't have the roadies to cart around a classic? This beat machine puts retro R&B in your backpack. Reviving sounds from Roland's drum and bass back catalogue, the T-8's processor is coded to mimic the variation of analogue circuits. Deploy 64 patterns to drop trap bangers on the fly, or hook up to other Aira Compact kit for a full electro setup.