25 best gifts for kids for Christmas 2023
Christmas kit for little critters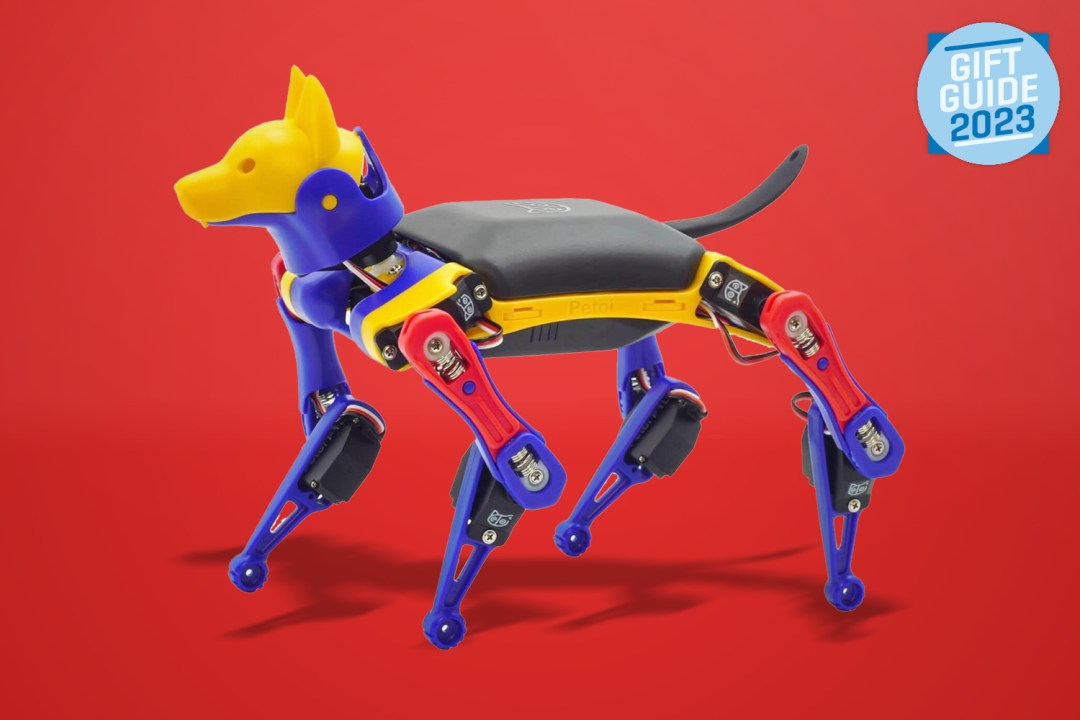 Looking for the best gifts for kids? We don't blame you. There's nothing like the excitement of Christmas morning. Gobbling the final Advent chocolate. Pulling back the curtains to check if it's snowed. Scurrying downstairs to see what tech toys Santa's brought. And all before sunrise.
But while you might be the biggest kid in the house, at some point the sprogs get to go first. At which point, your Yuletide duty is restricted to shouting "he's been, he's been, he's been," before demolishing an entire chocolate orange while jealously watching your offspring tear into their presents.
Stumped for what to stash in their stockings? From fitness bands to child-proof tablets, these are the best gifts for kids to help make your role as Santa's assistant that much simpler – and keep the little ones busy while you whip up a consolatory Buck's Fizz.
---
Our pick of the best gifts for kids for Christmas 2023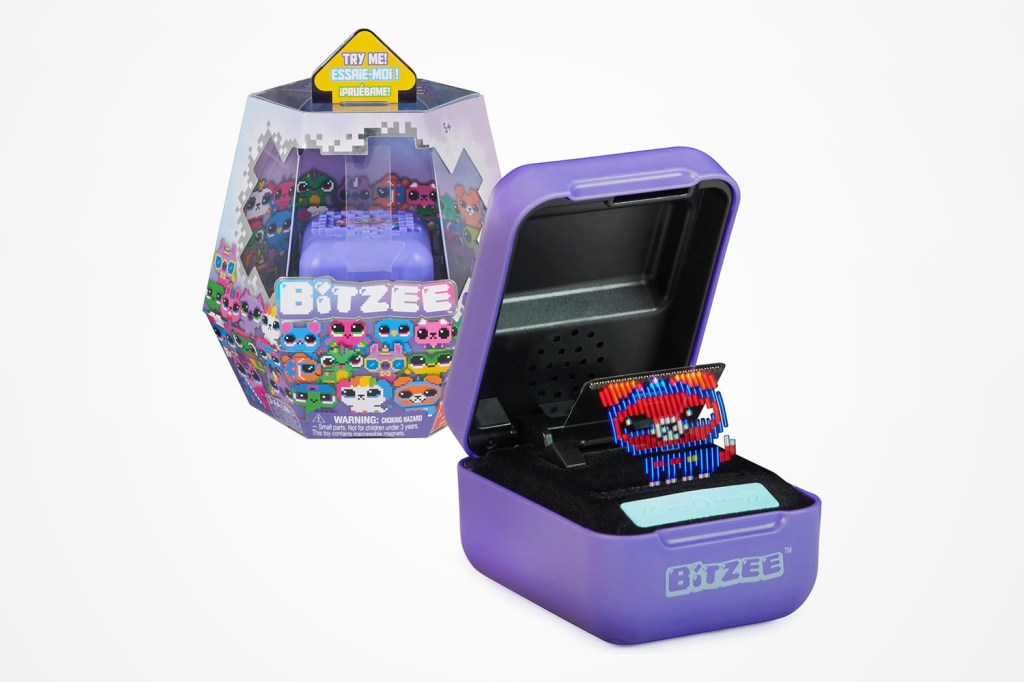 Bitzee
Bitzee is a rather clever reimagining of the old-school Tamagotchi that some of our slightly more aged readers will remember from their halcyon 90s youth. Instead of interacting with a virtual pet via a traditional display, it uses a thin strip of strobing LEDs, which rapidly flap up and down to create a hologram effect of sorts. The end result is a creature that almost appears to float in mid-air, which can be interacted with with a series of taps or a built-in touchbar. A little bonkers, but a fun take on an old classic nonetheless.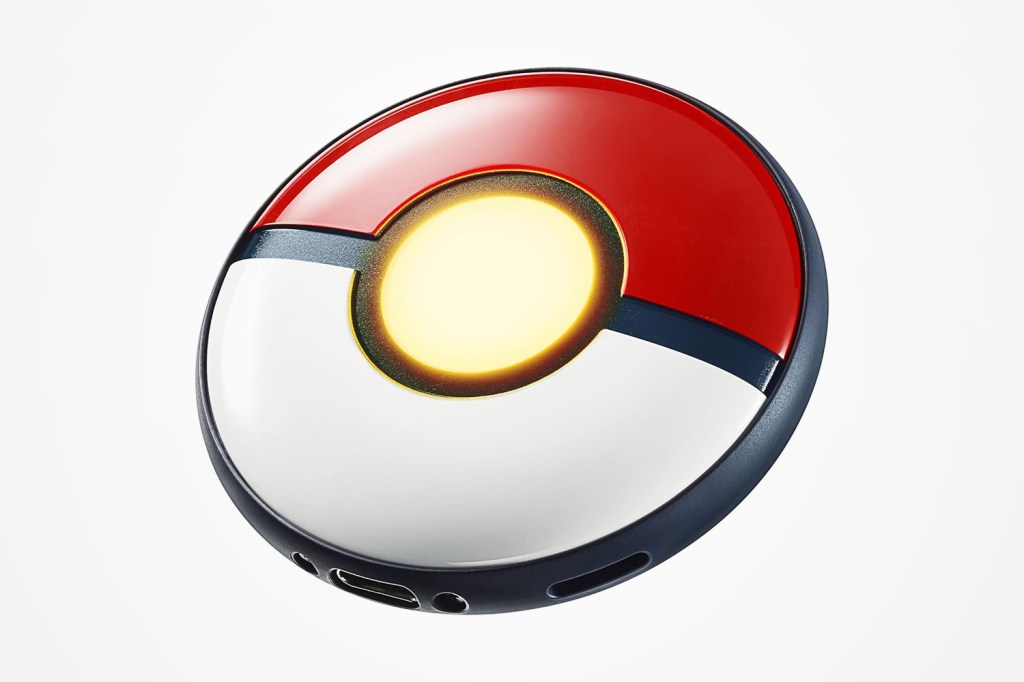 Nintendo Pokémon Go Plus +
Being a modern-day Pokémon trainer is hard work, so why not let the Bluetooth Go Plus + automatically spin PokéStops or throw Poké Balls to catch new recruits without ever having to fire up the app itself? Combine it with the Pokémon Sleep app, place it by your pillow, and you'll be able to track your sleep too, drifting off to the dulcet tones of a built-in Pikachu, which unlocks more sounds the longer you use the app. A well-designed jack of niche trades.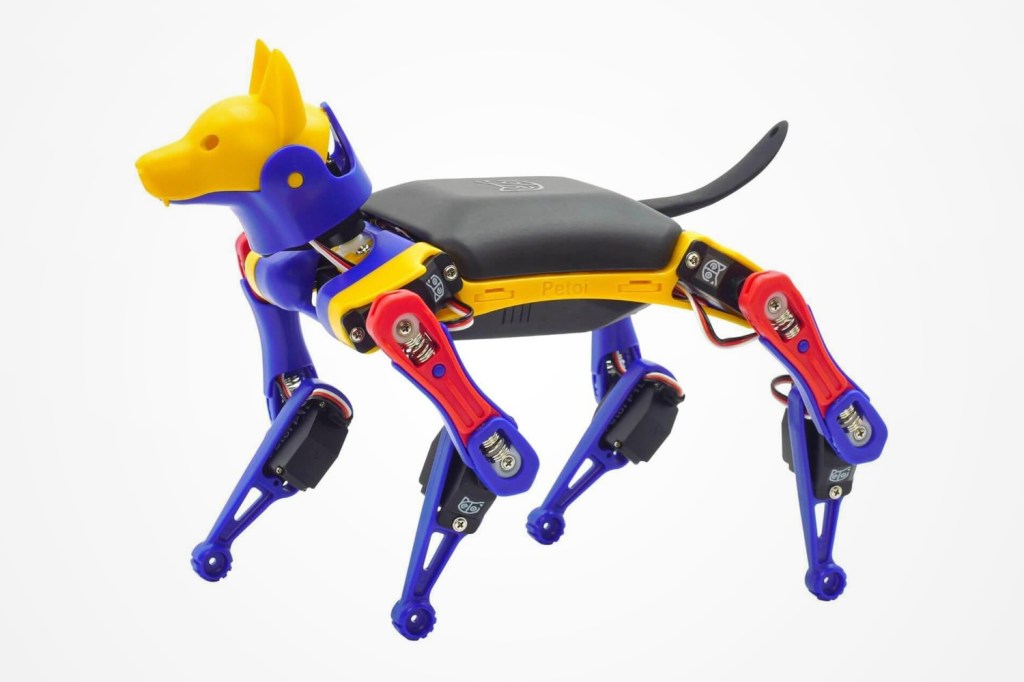 Petoi Robot Dog Bittle X
Bittle X is a rather sprightly palm-sized robotic dog that's ideal for tinkerers and budding coders. With the ability to respond to voice commands and arriving with over 35 predefined actions including sit, play dead, and backflip, there's plenty of fun to be had straight out of the box. It's its ability to teach how to code, though, that makes this puppy more than just a fleeting present for Christmas.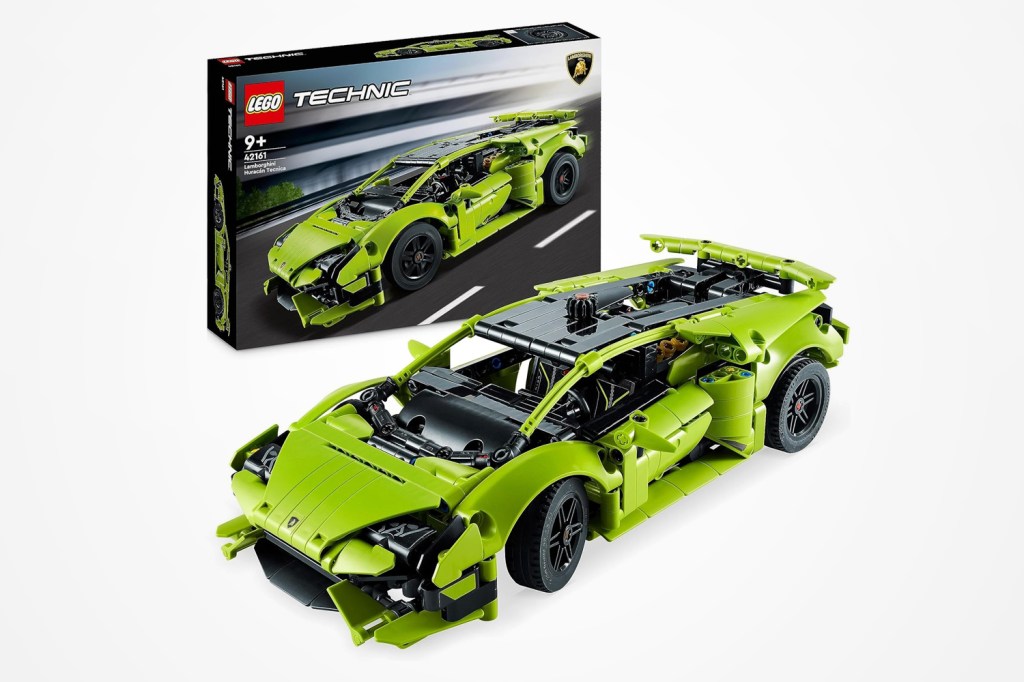 LEGO Technic Lamborghini Huracán Tecnica
With miniature moving pistons, functional steering, and all the authentic details that make a bona fide Huracán poster-worthy, this Tecnica set is an accessible entry point to Lego's Technica range, with 806 pieces making it a fun, challenging build for anyone over the age of nine. Far more affordable than the real thing, with no astronomical insurance or gawking onlookers in sight.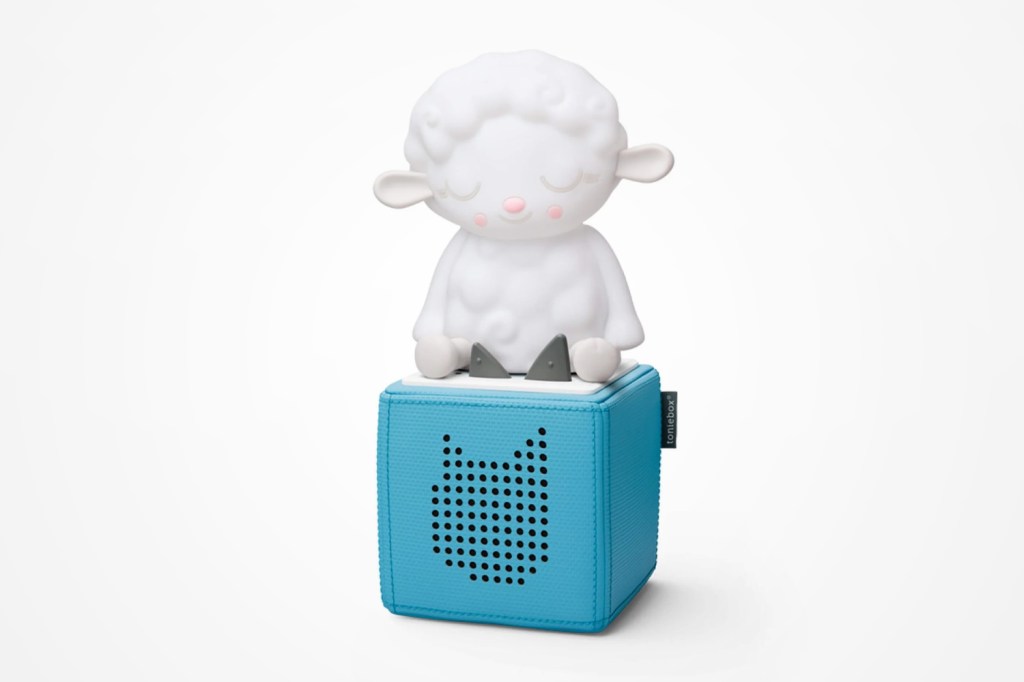 Tonies Sleepy Sheep Night Light Audio Character
Tonies have taken bedrooms over by storm, and it's no wonder. Small, cute figurines that automatically play stories and songs when placed on a magical speaker cube? Best we had was a digital radio stuck on Radio 4. But we digress. This particular figurine is a rather adorable sleepy sheep that's pre-loaded with 90 minutes of relaxing melodies, with the ability to let you record your own. It doubles up as a night light too, for extra cosy functionality.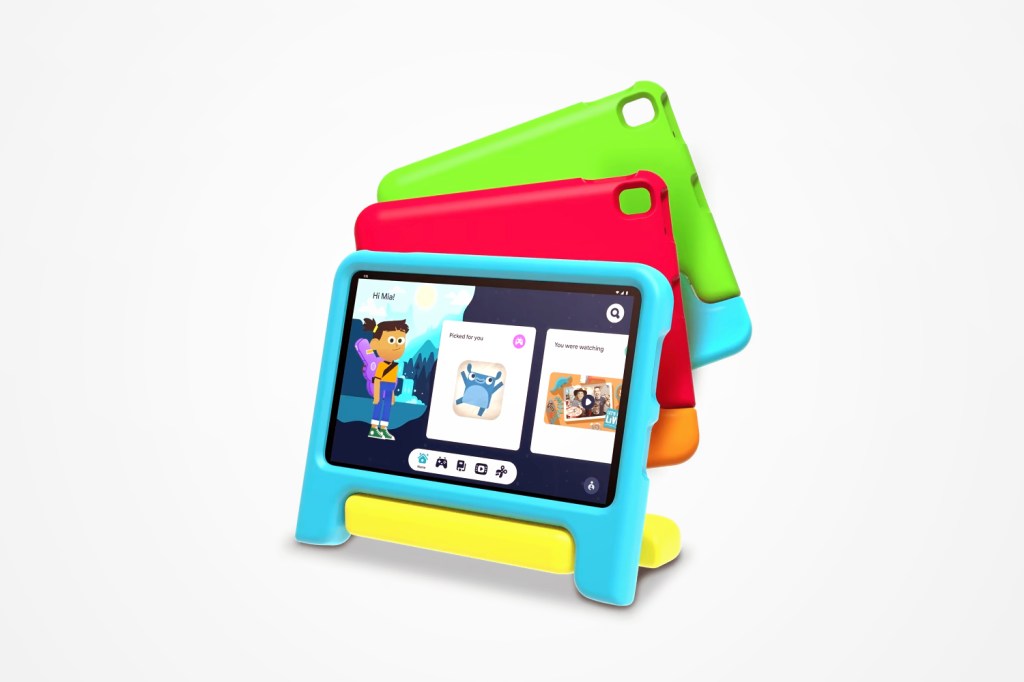 Nokia T10 Tablet With Kids Cover
Nokia's T10 is a solid budget tablet in its own right, but coupled with a colourful durable water-resistant cover for protection from life's inevitable mishaps, it's more likely to survive than most. Google Kids Space helps ensure that only suitable content is accessible, while a headphone jack (remember those?) offers an easy way to keep Peppa's inane musings away from the rest of us.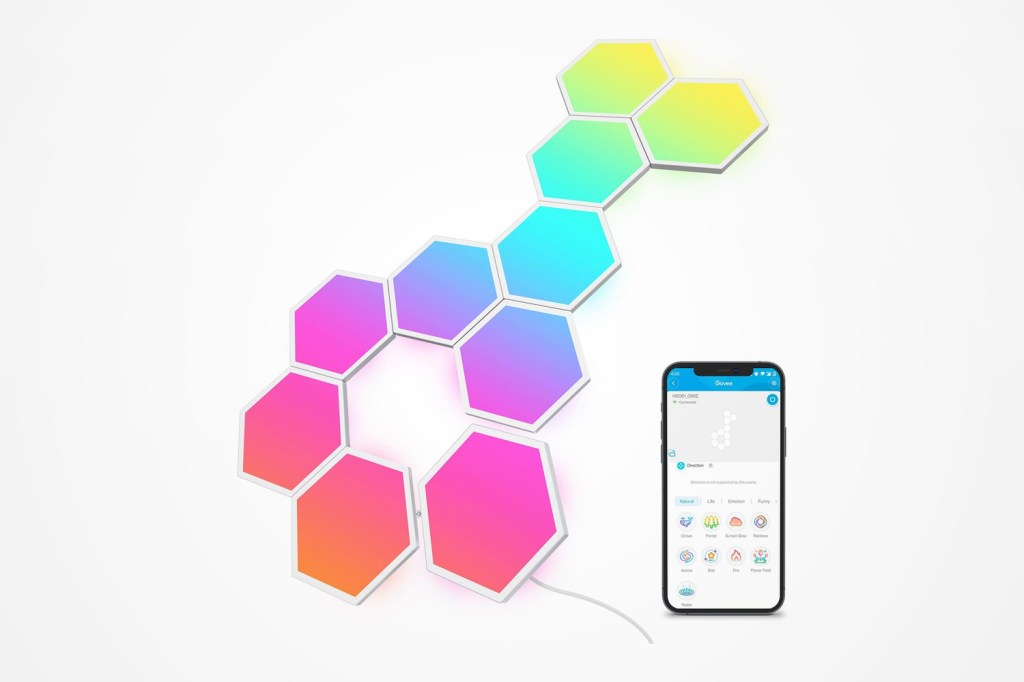 Govee Glide Hexa Light Panels
Govee's hexagonal light panels are the perfect addition to bedrooms gaming dens, and anywhere else that needs a dash of personalised RGB LED-lit colour. This starter kit features 10 panels which can be arranged to create any pattern that happens to please the eye, with app control and Alexa/Google Assistant support making for easy customisation and operation. It can even pulse in time to music, videos, and games, for some extra immersion.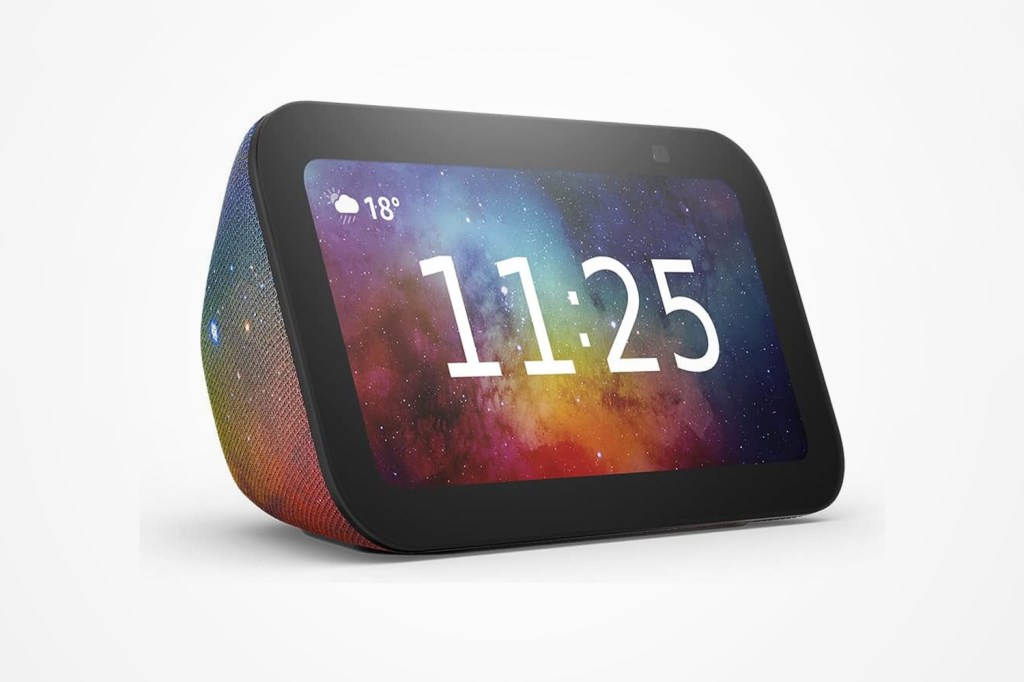 Amazon Echo Show 5 (3rd Gen) Kids
The funky galaxy-patterned Echo Show 5 Kids is the same as the regular version, albeit with a much more glamorous paint job. Looks aside, all the regular features are present and accounted for, including Alexa's smart assistant skills, apps, and more. This model also includes a one-year Amazon Kids+ subscription which unlocks thousands of child-friendly songs, videos, and Audible books. But it's the two-year worry-free guarantee that's the real winner here.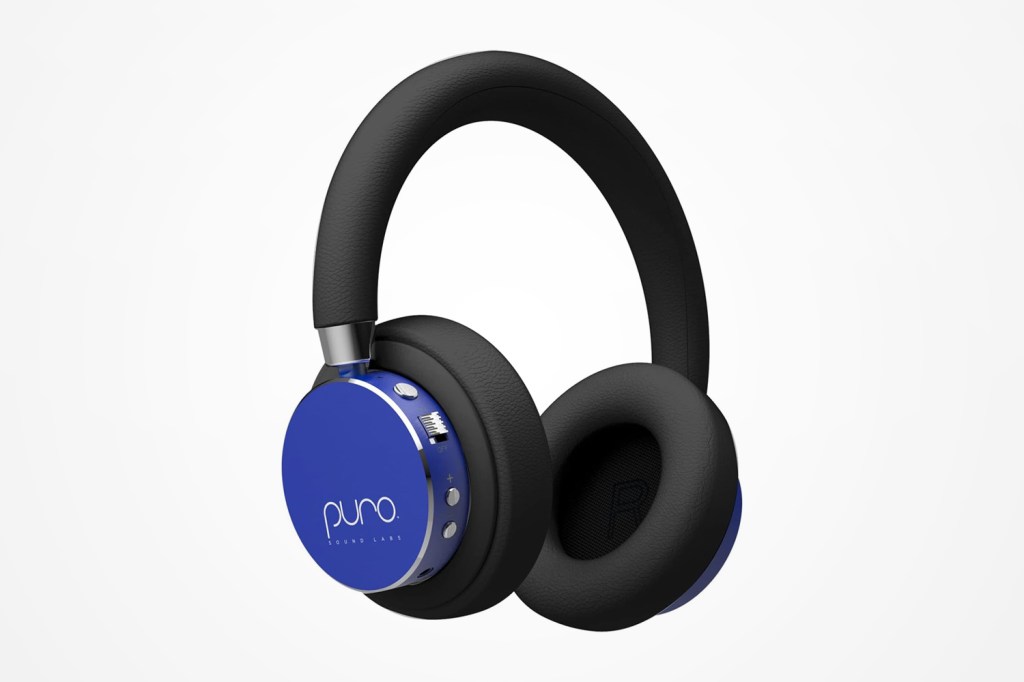 Puro Sound Labs BT2200-Plus
Headphones for children are a necessity if you want to avoid plaguing the world with the sounds of whatever CGI show they happen to be obsessed with. Despite your best intentions of lowering the volume though, there's nothing stopping tiny hands from cranking up the volume to potentially dangerous levels. Volume-limiting headphones like this set from Puro put your mind at ease, ensuring that nothing goes above 85 dB. With interchangeable on-ear/over-ear cups and a range of colours, this is the perfect accessory to pair with the new tablet that Santa brought.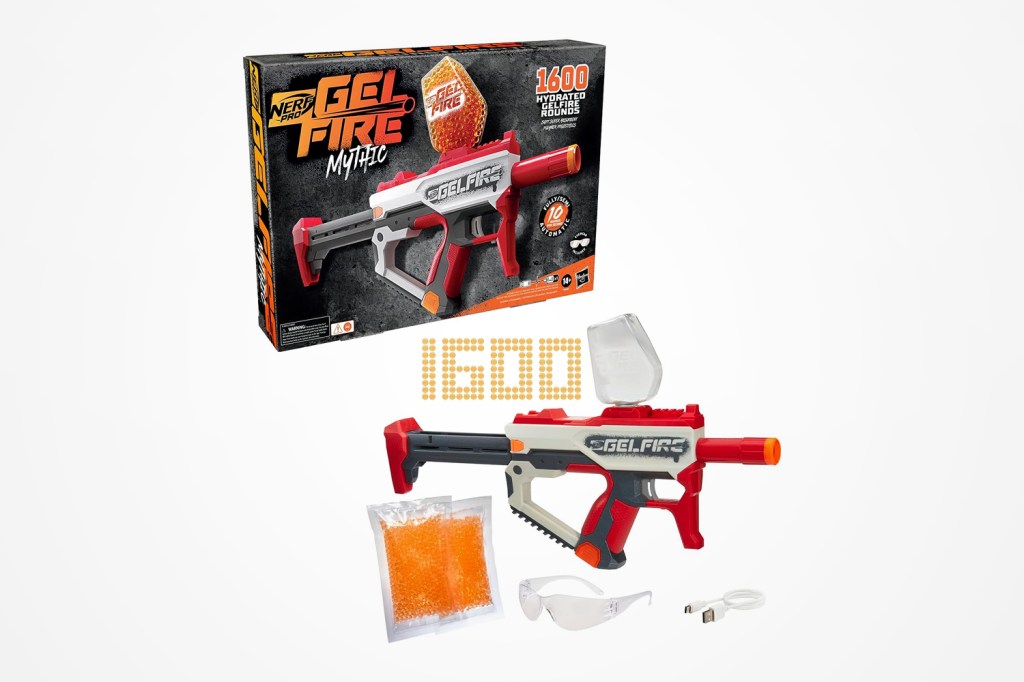 Nerf Pro Gelfire Mythic Blaster
Tired of forever picking up Nerf darts? Does your back need a rest? Are you forever finding blue bits of foam scattered around the house? Enter the Mythic Blaster and its specially designed Gelfire rounds — soft, super-absorbent polymer projectiles that can be fired at high speed, leaving nothing but a quickly-drying trace of non-staining, biodegradable liquid. Not only do they shoot further than darts, but there's zero cleanup or picking up required. Though you will, of course, be asked to order refills within a few hours.
Yoto Player (3rd Generation)
The third-generation Yoto Player champions screen-free fun by letting children listen, learn, and play with specially designed cards which unlock a whole world of auditory fun. With a 24-hour battery, a built-in night light, and a vast library of useful sleep sounds and alarms, it's the bedside wonderclock we never had.
Raspberry Pi 5
With a new in-house 2.4GHz quad-core processor, the Raspberry Pi 5 delivers up to three times more power compared to its predecessor. The upshot of this extra grunt is the capability to deliver dual 4K60 output over HDMI. Coupled with other internal improvements that enable simultaneous camera connections, it unlocks a wonderful new world of tinkering possibilities for adventurers coders and creators alike.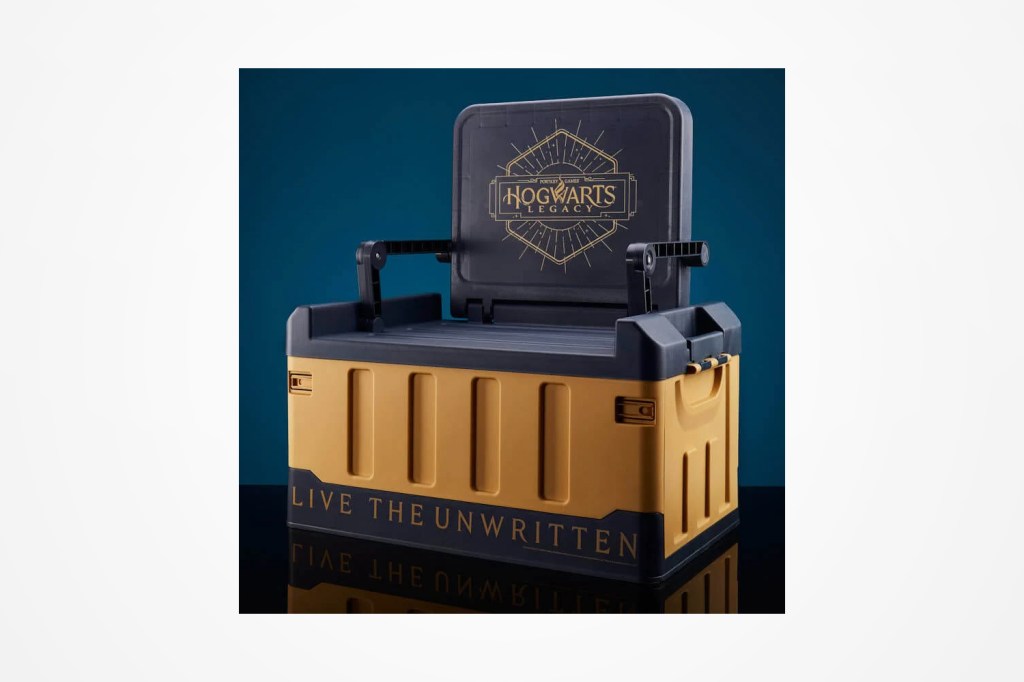 Hogwarts Legacy Storage Box/Folding Chair
Being a modern-day Pokémon trainer is hard work, so why not let the Bluetooth Go Plus + automatically spin PokéStops or throw Poké Balls to catch new recruits without ever having to fire up the app itself? Combine it with the Pokémon Sleep app, place it by your pillow, and you'll be able to track your sleep too, drifting off to the dulcet tones of a built-in Pikachu, which unlocks more sounds the longer you use the app. A well-designed jack of niche trades.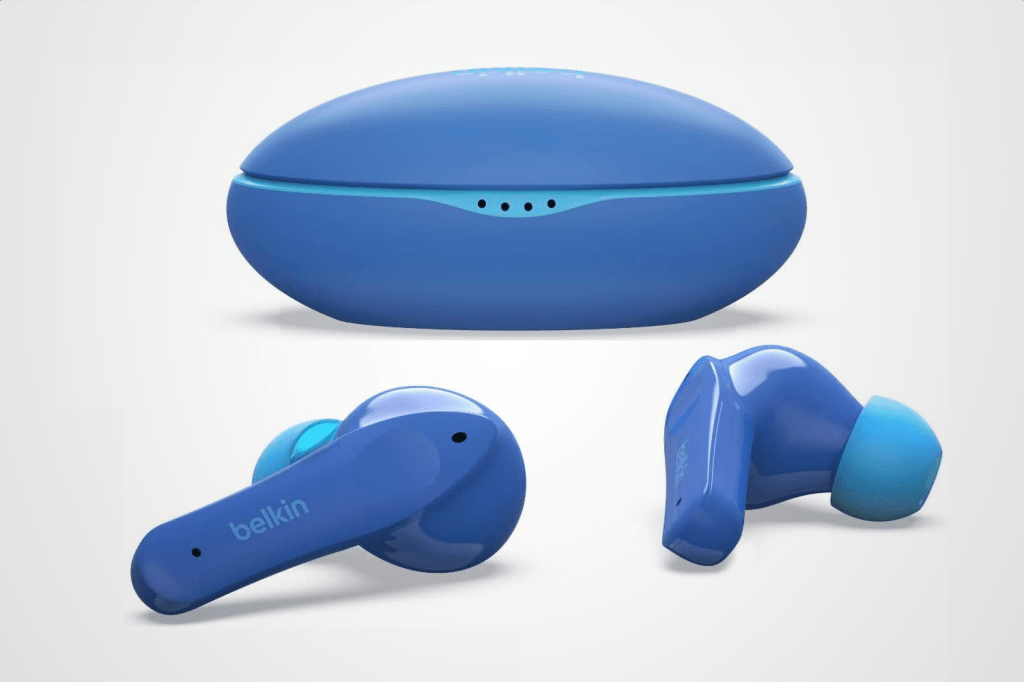 Belkin Soundform Nano
If you know all the words to Baby Shark then you probably should have bought your nipper some headphones a long time ago – and with these Bluetooth buds you can save your own ears from any more sonic torture while knowing the little one's are protected. They have an 85Db volume limiter, offer five hours of playtime with another 19 stored in the charging case. They're water- and sweat-resistant too, so hopefully won't need replacing by January.
---
Toniebox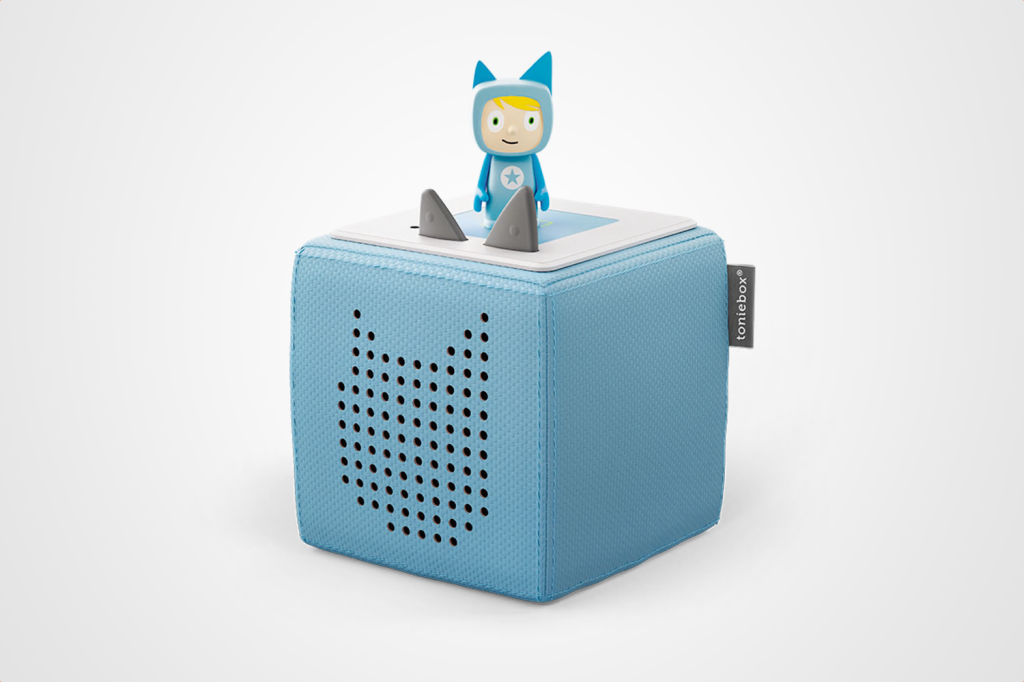 The kids might love your tall tales, but telling the one about the talking pineapple for the tenth time is likely to leave you as snoozy as them. Give your vocal chords a rest with Toniebox. Pop a Tonie figure on top of the box and the story will start. There's a whole cast of characters available, from Simba to Lightning McQueen, each with a yarn to spin. You can also record stories of your own, so they can hear your spiel about Pineapple Pete repeatedly.
---
Lego Table Football
Lego's listed its new Table Football set as suitable for ages 18+, but we reckon that just means you have a good excuse to help the kids assemble it. The 2339-piece set is both buildable and playable, with each minifig team having a goalkeeper, two defenders and two forwards. Another 12 fill the separate grandstand, because what's the point of scoring a last-minute worldie if there are no plastic people there to see it?
---
Amazon Fire HD 8 Kids Pro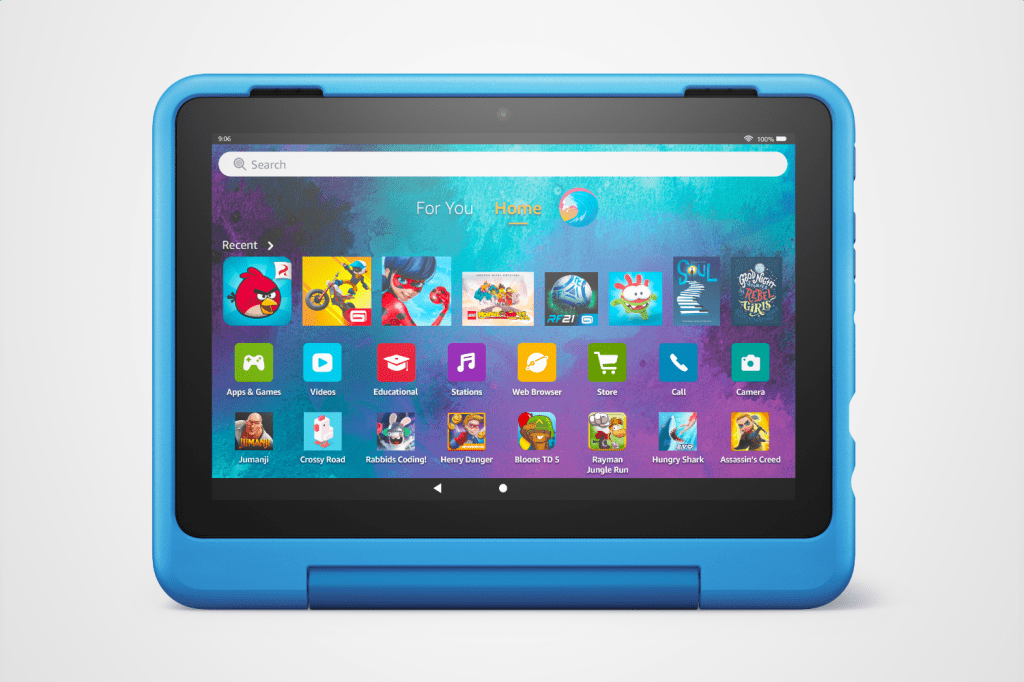 Handing a youngster a tablet doesn't have to result in them spending four hours watching back-to-back Minecraft videos on YouTube. Amazon's trusty Fire HD 8 tablet has been beefed up for 2022, and the education-focused Kids Pro variant is as feature-packed as ever. Intended for school children aged 6-12, it comes with the usual kid-proof case, as well as a two-year guarantee should that fail its duty of protection. It also includes a year of Amazon Kids+, which grants access to a mountain of age-appropriate apps, games, books, videos and more from the likes of Disney, National Geographic and Lego. Which should keep them both quiet and clever.
---
Yoto Mini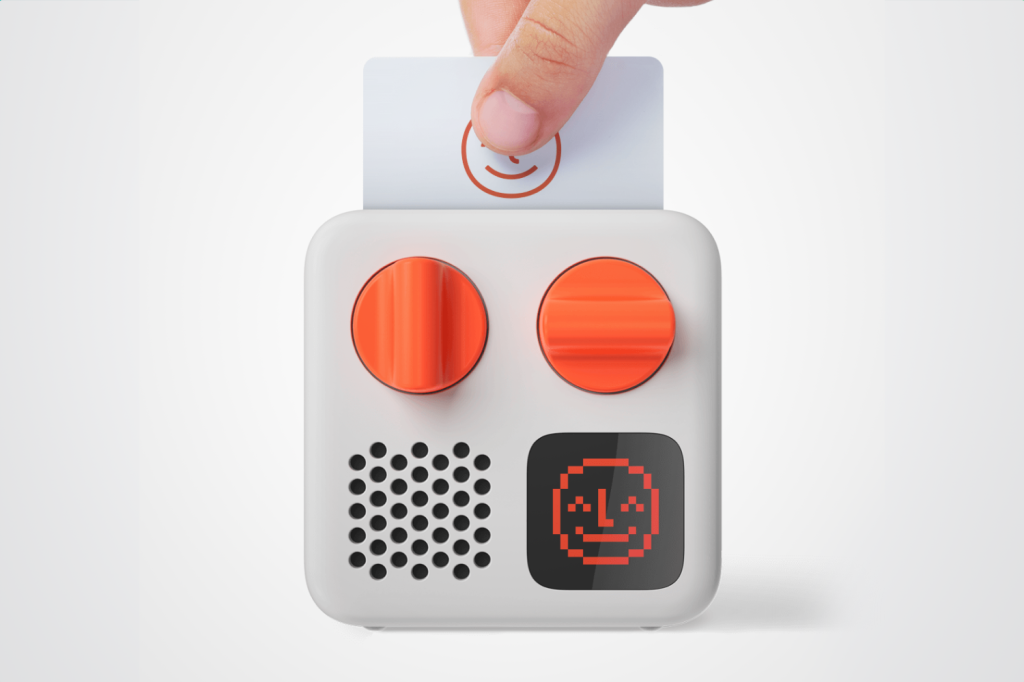 This delightfully tactile little speaker is the perfect way to keep inquisitive kids entertained while mum and dad are tackling the turkey. Audiobooks come in the form of physical cards that you slot into the top of the device, which can then be listened to through the built-in speakers or with headphones via the 3.5mm jack. Mini though it might be, the Yoto boasts all-day battery life, so it's perfect for long trips.
---
Jurassic World Real FX Dinosaur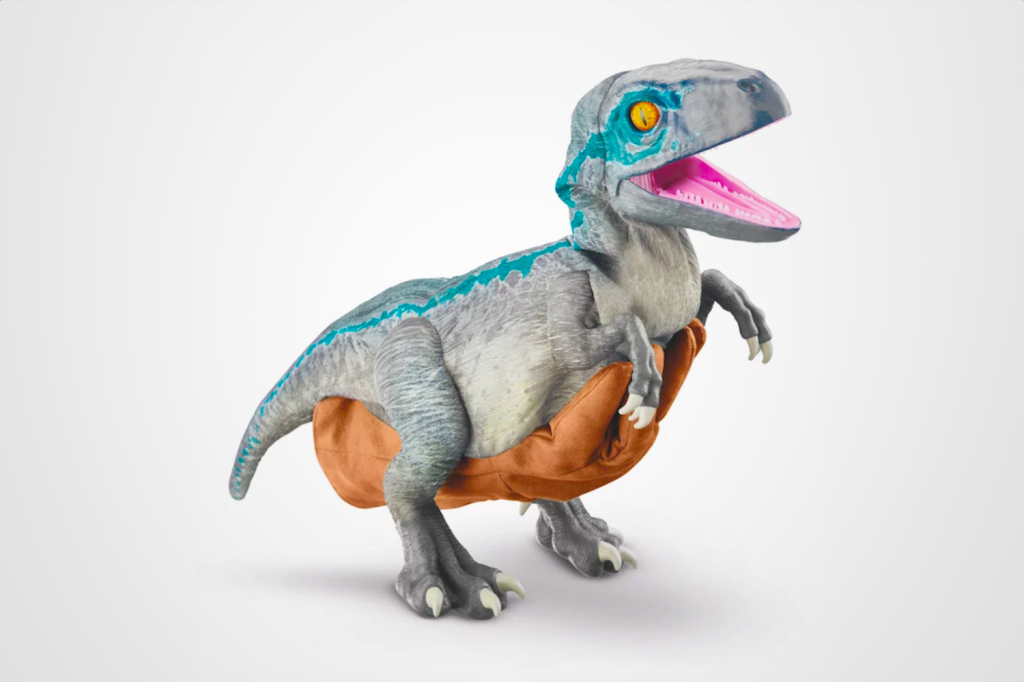 Jurassic World Dominion wasn't a very good film, but at least it inspired a very cool toy that is sure to terrify grandparents this Christmas. This life-size dino looks, sounds and feels like a baby velociraptor. Controlled using a RealFX pistol grip controller mechanism that's built into the handling glove, it reacts to the touch and features 20 sound effects. But like nan's dodgy dentures, it can't actually gnaw on stuff.
---
Nintendo Switch Lite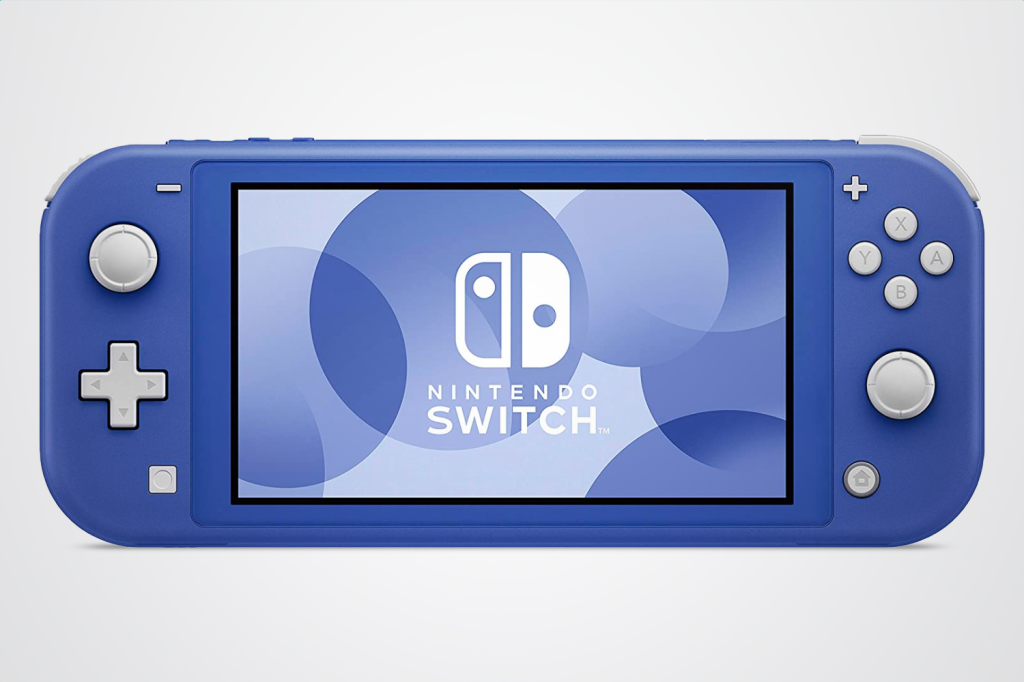 The Nintendo Switch Lite isn't the newest Nintendo Switch, nor is it the very best version of the console you can buy, but its small size makes it the best choice for little hands. And because it's a purely handheld console, it means the sprogs won't be hogging the TV when you want to watch Bake Off. With a phenomenal library of child-friendly games that's still growing all the time, this is a Christmas no-brainer.
---
Sphero Indi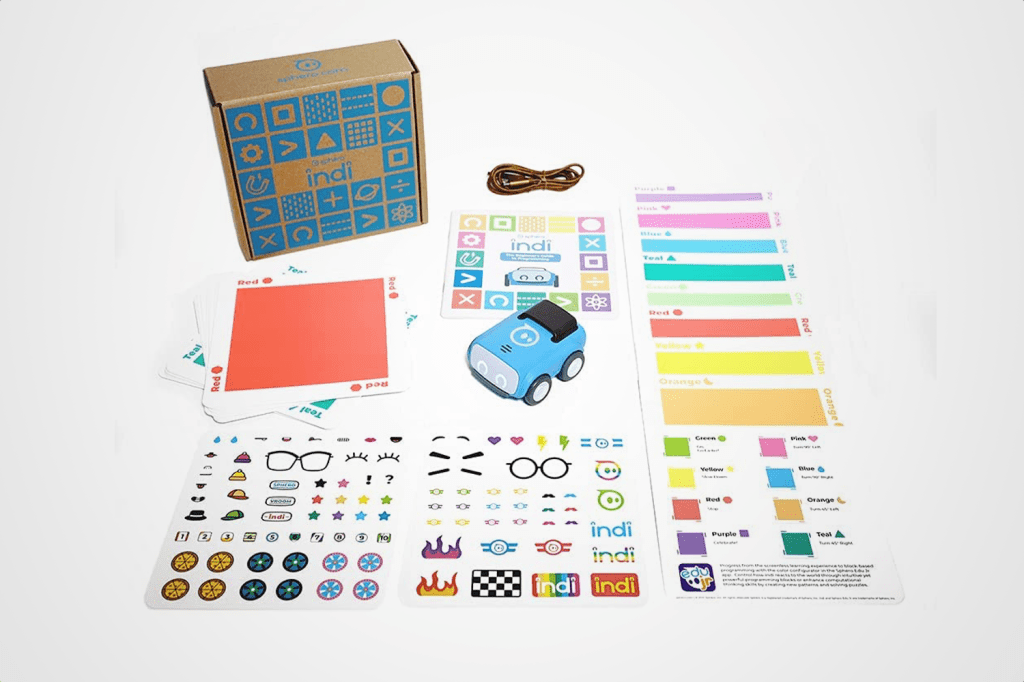 Computational thinking will help your little one go a long way. Trouble is, it's tricky to teach coding skills without, well, a computer. Sphero's dinky Indi bot disguises its educational abilities in a friendly four-wheeled form. The set ships with 30 coloured cards which trigger different actions when the robot rolls over them, stealthily teaching kids the basics of problem-solving, without a screen in sight.
---
Xplora XGO3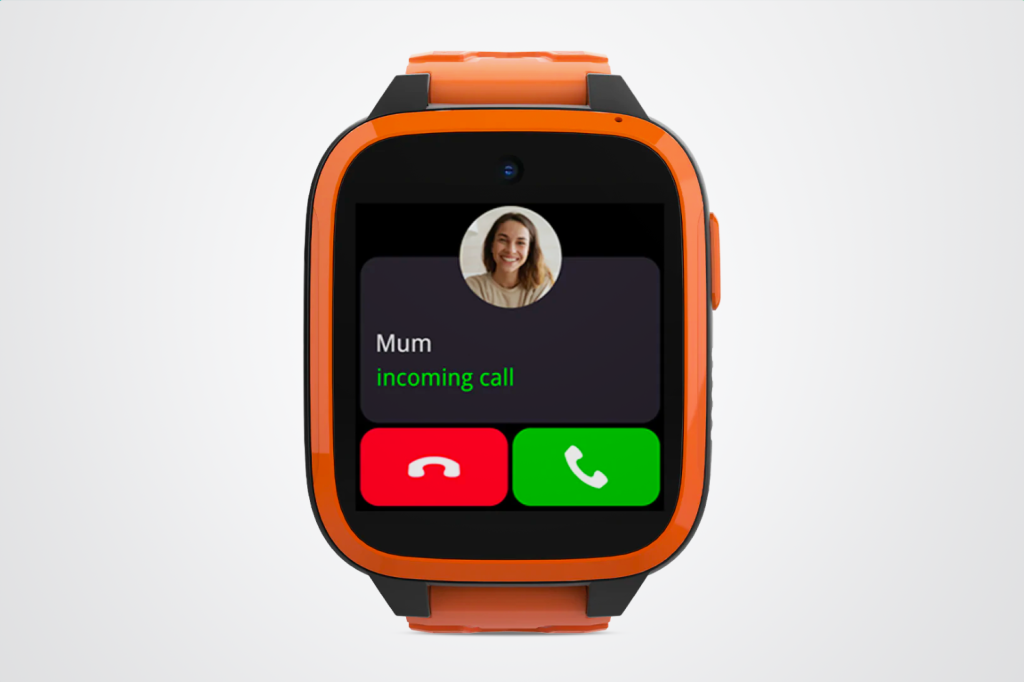 Offspring jealous of your Apple Watch? This kid-friendly ticker does a pretty good impression of one, but limits the feature set to mobile communication with pre-selected contacts, safety-focused GPS, a camera and a step counter. Mum and dad can activate a school mode to stop youngsters messing about with emojis in class, while an IP68 rating prevents the smartwatch getting water damage when they forget to take it off for bath time.
---
Fitbit Ace 3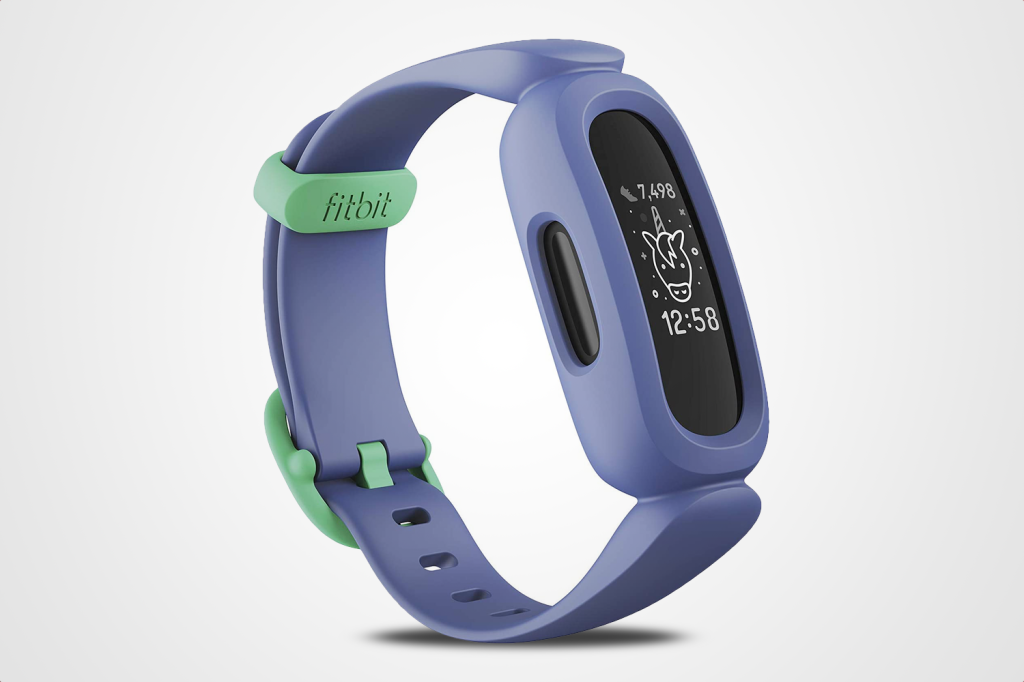 Most kids are always on the move. If you can get them to sit still for long enough to attach this tracker, they'll know exactly how many minutes they've been active for. Built-in modes include sprog-friendly stuff like trampolining and skipping, while the step goal should keep them busy as they race around to hit the target. There's no GPS, but the Ace 3 is pool-proof and its battery will last up to eight days between charges – which is longer than even the most energetic offspring can keep zooming for.
---
Build Your Own Pinball Machine
Ordinarily, you'd need exceptionally deep pockets if you were thinking about getting a child interested in pinball machines. But this is no six-digit '80s restoration. Instead, it's an eco-friendly tabletop version that they build themselves. Everything you need is supplied, including the elastic bands that power the flippers, and each cardboard part is pre-cut, so you just have to press them out as you build. And the best part? No carpet-wrecking glue required.
---
Hot Wheels Rainbow Road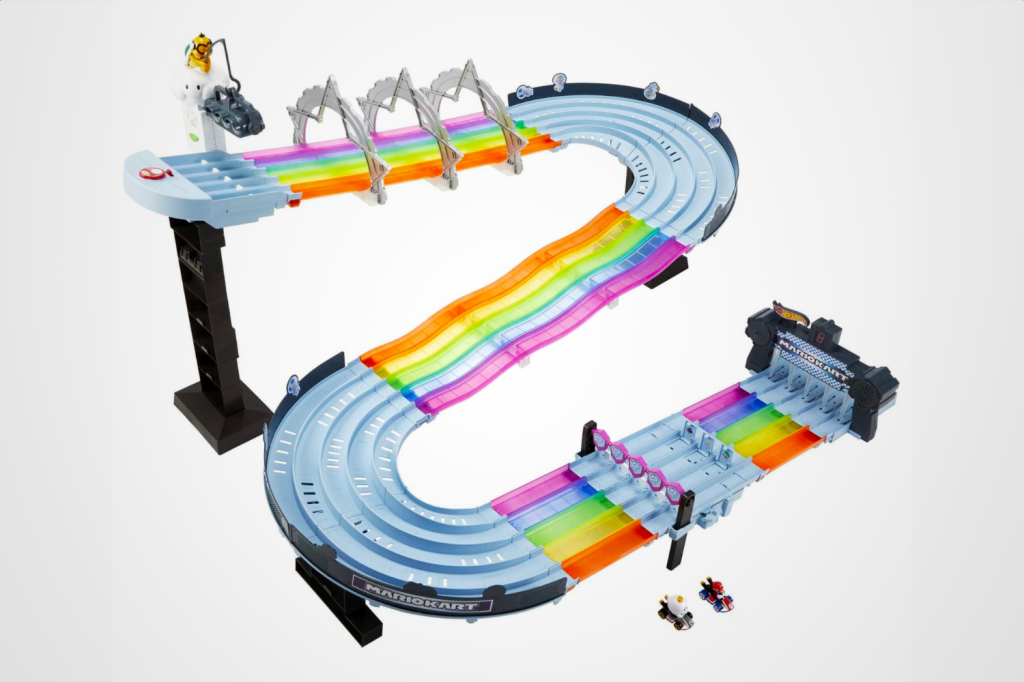 Rainbow Road has always separated the good Mario Kart players from the pathetic amateurs, and we can only assume that this does the same thing for Hot Wheels. The eight-foot long recreation of the legendary kart racing game's most maddening track features five rainbow-coloured lanes that can be straight or curved, and comes with Mario and King Boo die-cast karts. A pack of five racers is sold separately if you want to get the whole family involved.
---
VTech Kidizoom Duo 5.0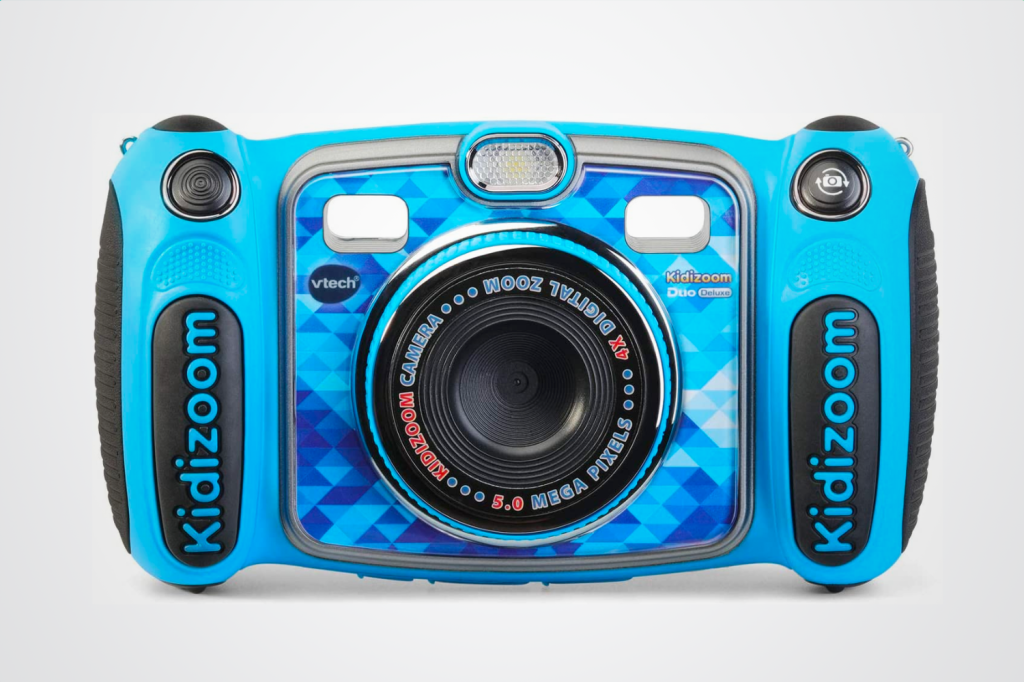 Today's smartphone-pinching kids are probably baffled by a device that exists only to take photos, but if you want to introduce them to digital photography then Vtech's Kidizoom Duo 5.0 is the ideal gateway device. Aimed at children aged 3-9, it takes 5MP snaps that are viewable on a 2.4in colour screen, features a 4x digital zoom, and even shoots video. Filters and effects can be added to snaps, because all kids need to be well prepared for Instagram.