Wrap your Apple: the best cases for the iPhone 13, Mini, Pro and Pro Max
What fresh shell is this?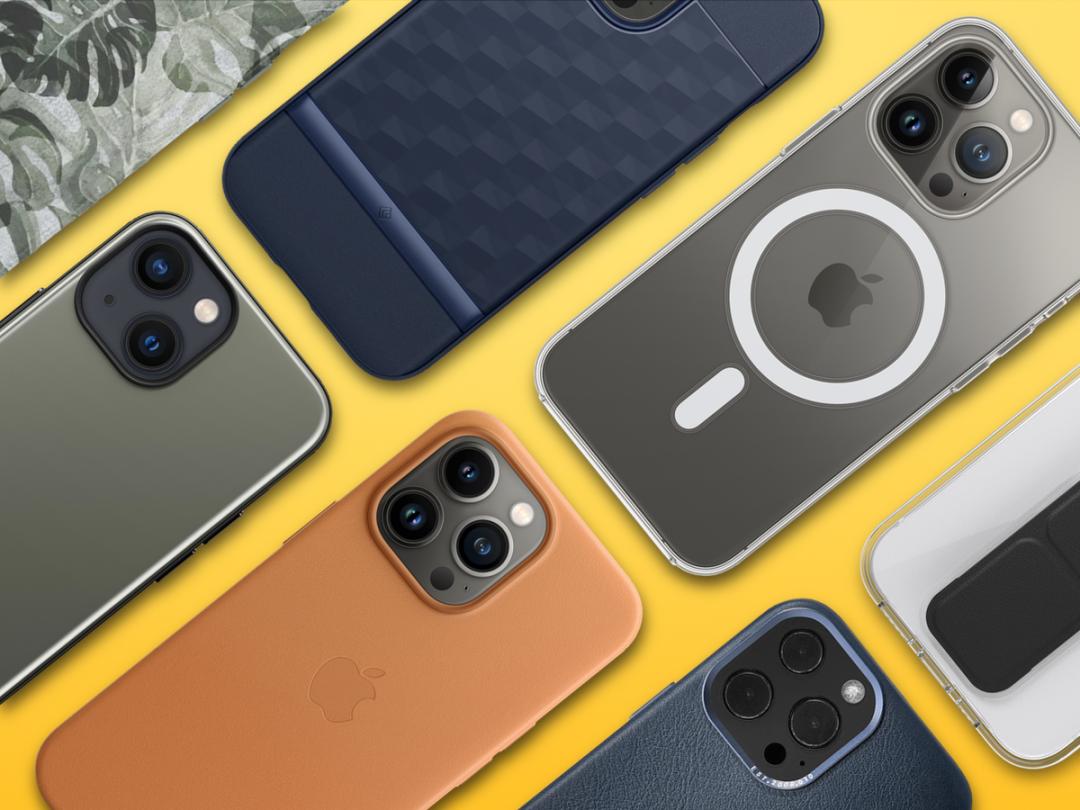 Just unwrapped an iPhone 13? Once you've finished caressing its slender shell, it's time to wipe off your fingerprints and wrap it right back up again.
See, while Ceramic Shield might be Apple's toughest glass yet, that's no reason to risk shattering your smartphone in an accidental asphalt drop test. After all, you – or someone who loves you – didn't spend hundreds of hard-earned readies just so you could take your brand-new blower straight to a repair shop.
Luckily, there's no shortage of shielding shells for Apple's latest mobile line-up. From leather skins to eco covers, the case makers have crafted a catalogue of jackets to protect your pride and joy. Not sure which to pick? We've sifted through the online stores to find 20 of the best cases for the iPhone 13 – plus its Mini, Pro and Pro Max siblings.
---
---
---
Viva Verde Eco Case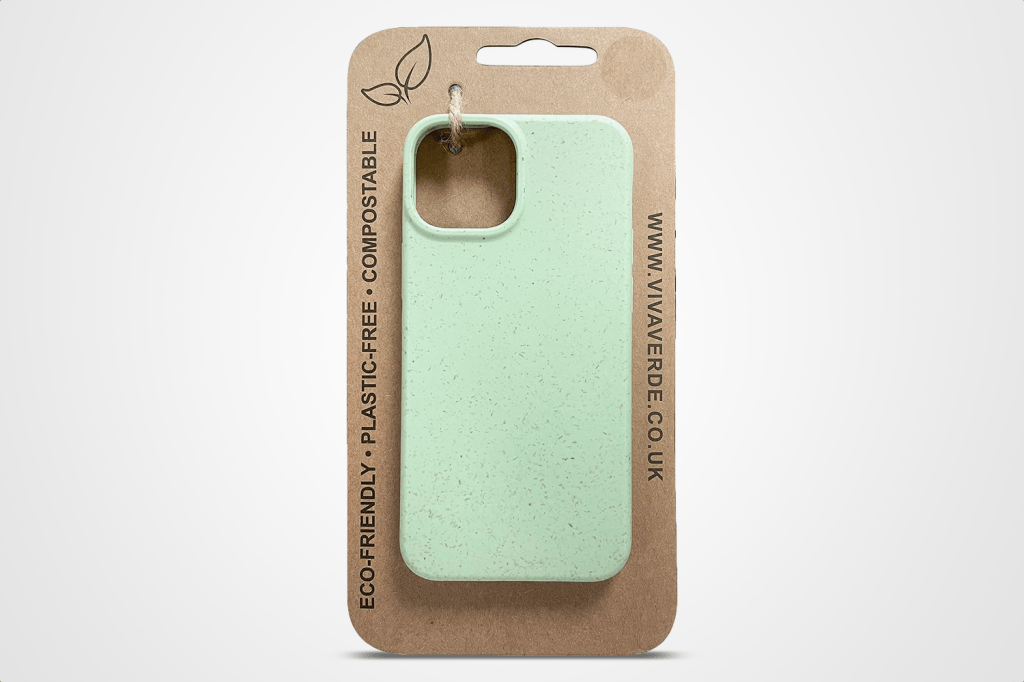 Sustainability shouldn't cost the earth. That's why Viva Verde offers plastic-free protection at a pocket-money price. Raised edges around the screen and camera bump keep your phone's riskiest bits shielded from drops, while the eco construction does things greener: made from plant starch and biodegradable PBAT, cases will disappear completely in an industrial composter. Send yours back and Viva Verde will do the rest, as well as giving you 20% off and planting a tree if you order another one.
---
---
---
Moment Case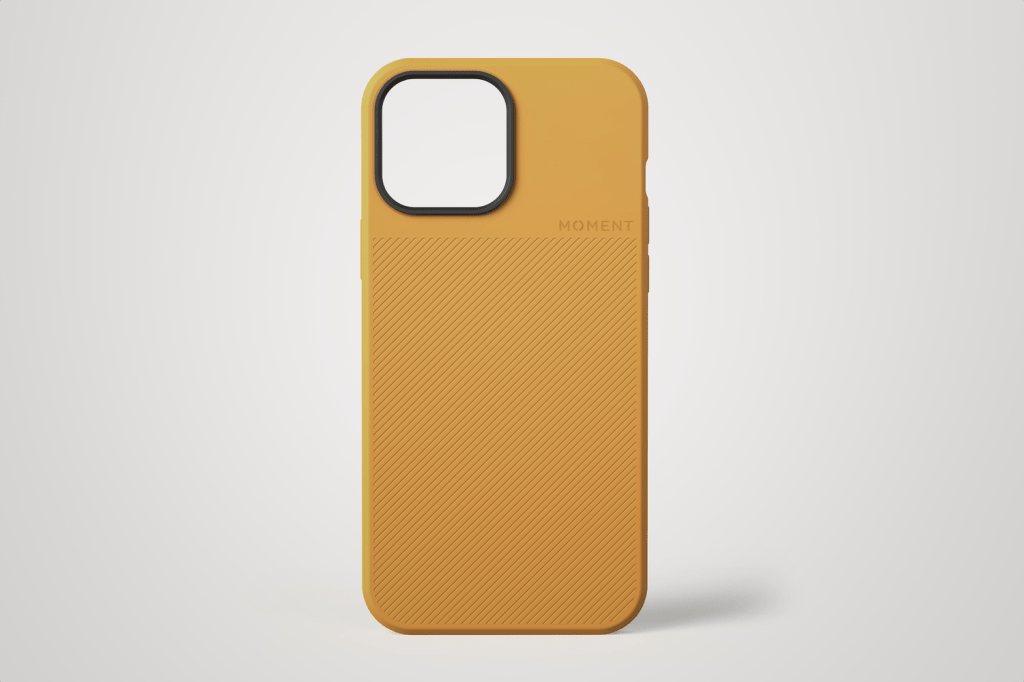 Disguised as a slim and simple shell, you'll need more than a moment to appreciate this case. Hidden inside is an (M)Force magnet array: MagSafe compatible, it allows you to attach your Apple to all manner of Moment accessories – including a comprehensive range of photography tools. The case also supports Moment's Drop-In Lens Mounts, so you can upgrade your iPhone photography with glass attachments. The whole thing is tough too, courtesy of a polycarbonate construction.
---
---
---
15:21 Cork Case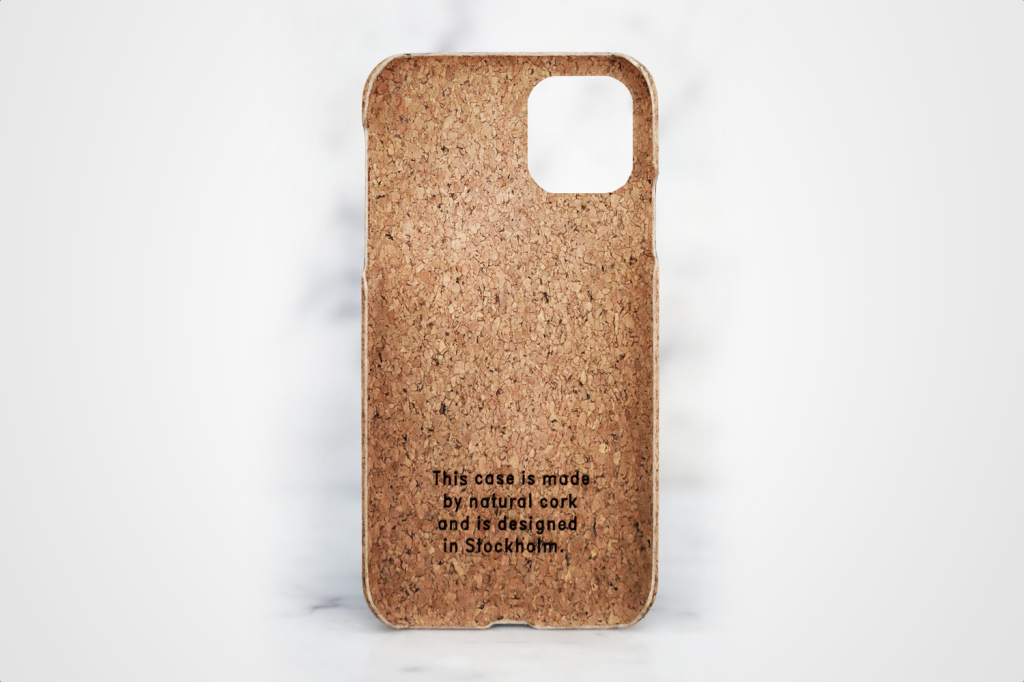 Cork's good for so much more than stopping bottles. Biodegradable by default, the material is naturally durable, scratch-resistant and buoyant – all of which make it a winner for wrapping your Apple. You could fashion your own case using leftover lids from your last case of grape juice. Or you could stick your iPhone in this slim cover from 15:21. Designed in Stockholm, it's compatible with MagSafe and wireless charging, plus there's no corkage to pay.
---
Speck Presidio2 Pro
Germs have never been less popular. But even if you sanitise your hands with obsessive regularity, microscopic nasties can continue to lurk on your handset. Keen to clean up? Speck's low-profile Presidio2 Pro case has an antimicrobial coating which stops bacteria from sticking around. Luckily, non-slip side grips mean you should still be able to hold on. And if you can't, raised bezels and cushioning air capsules will stop your smartphone from being wiped out.
---
Snakehive Metro Leather Case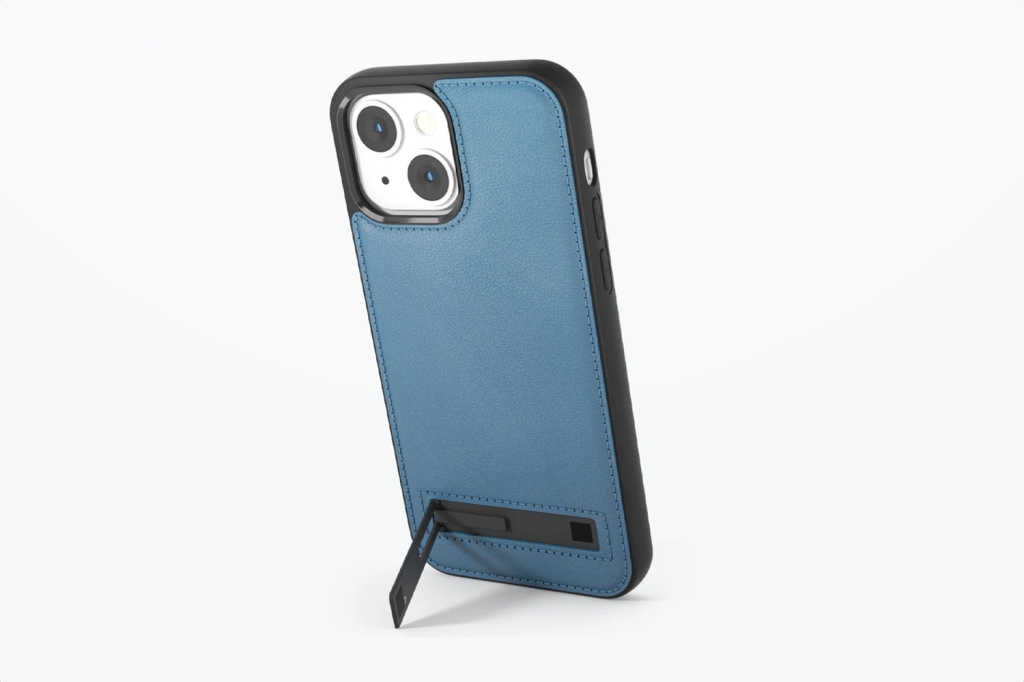 Bottles. Books. Bags of crisps. There are many things you can use to prop up your smartphone at the perfect viewing angle, but it will always slip in the end. For sturdier support while you stream, stick your iPhone 13 in Snakehive's Metro case. Besides a rustic leather finish, the back panel features a built-in kickstand. It works in portrait or landscape, so you can flip it out for both free-standing FaceTime and no-hands Netflix.
---
Lifeproof Wake Case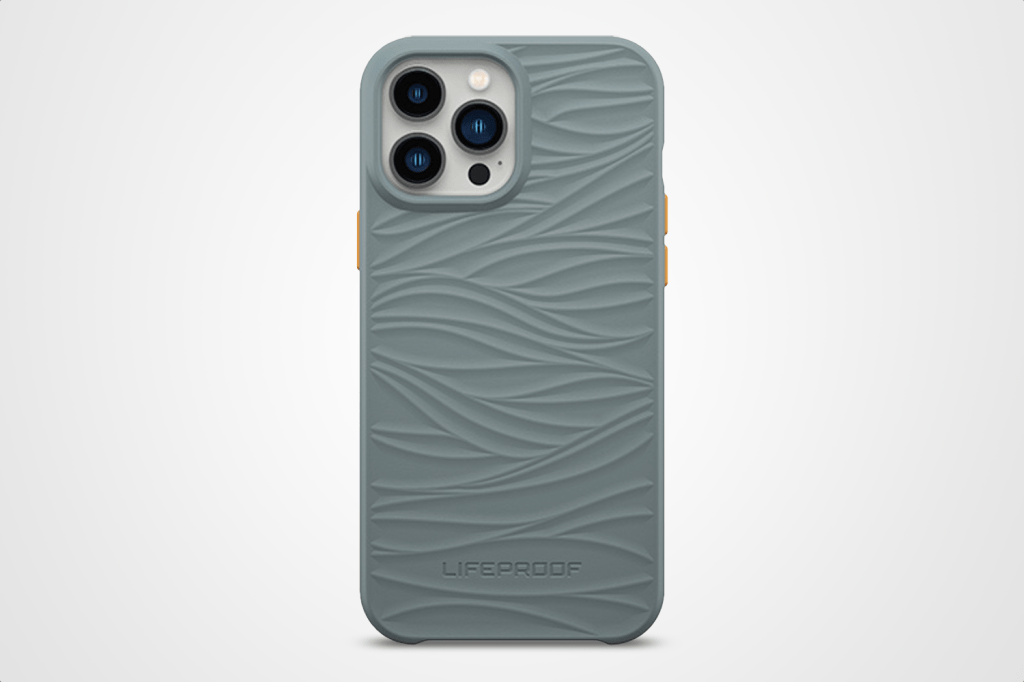 Most mobiles don't mix well with the sea, but Lifeproof's eco shell wants your iPhone to befriend the ocean. With a sculpted back inspired by waves, more than 85% of each cover is crafted from salvaged fishing gear and recycled aquatic plastic. Available in four deep hues for all but the Mini, the wraps won't waterproof your device, but they will protect it from drops of up to two metres. Plus the merpeople should approve.
---
Native Union Clic Pop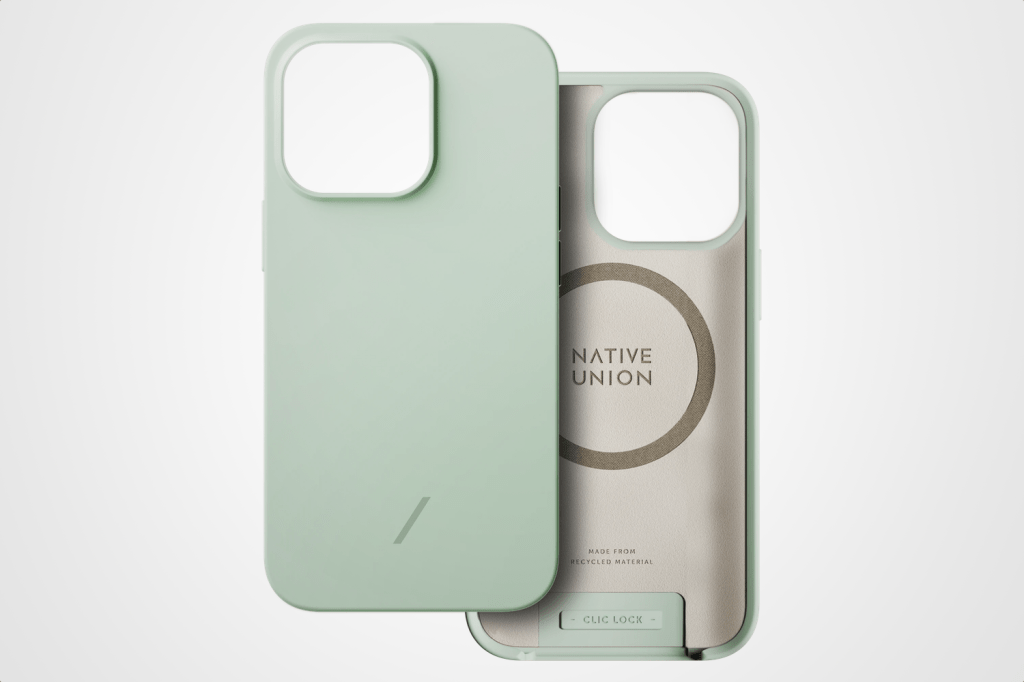 Forever forgetting your phone? Pair Native Union's Clic Pop case with a matching Sling for a protective combo you can't leave behind. Attach the rope strap securely to the Click Lock in the base of the case, then loop it over your shoulder for hands-free carrying. Light but durable, the case is designed to grip up with time, while a recycled microfibre lining looks after your iPhone 13's back glass.
---